It's that time of the year again, today marks the official day in which EDM Identity was born. It was almost immediately after this post last year in which things began to drastically change for the site, and I'm excited to take a brief look back at what has been accomplished since our first birthday.
---
First and foremost, I would love to thank my team members for riding this wave with me. Some of them have been with me since day one, others are new additions that have bright futures ahead of them, but in the end I love them all dearly no matter how long they have been with the site. These are some of the most passionate people who I've met in the scene, and I am proud to publish their thoughts, opinions, and stories. Over the course of this year, these people have become more than just team members, but a family as well. I love my EDM Identity Family.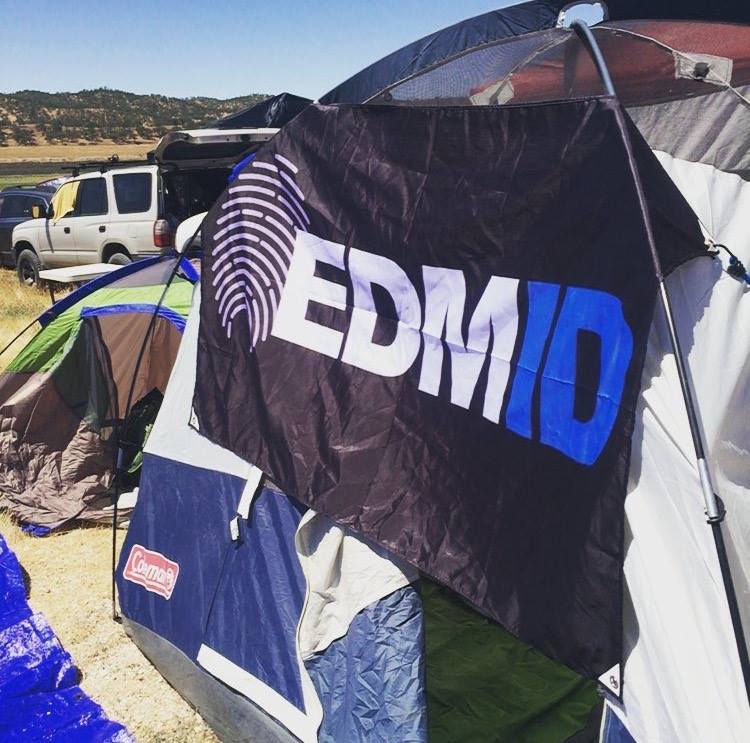 This year has been a year of growth for us as a site, while continuing our mission of providing you with quality content that we hope you have enjoyed reading.
In our attempt to take event coverage to a different level, we focused on stories that you can relate to as well as giving you as much information about festivals, shows, and events that we could. Whether it was covering the first-ever Dreamstate SoCal, Ultra Miami and Beach Bali, the 20th Anniversary of the Electric Daisy Carnival, or any other show, I hope that you enjoyed our stories and coverage.
Events and Festivals we provided coverage for this year included Escape: Psycho Circus, HARD Day of the Dead, Phantasm SF, FreakNight Festival, EDC Orlando, Dreamstate SoCal, Countdown, Infinity NYE, OMFG NYE, SnowGlobe, New Bohemia NYE, Super City 50, Dreamstate San Francisco, Ship2Ship Tour, Groove Cruise Miami, Crush SoCal,  EPIC 4.0, Halfway 2 EDC, Okeechobee Music and Arts Festival, Beyond Wonderland SoCal, Envision Festival, Electric For Life Miami, Ultra Miami, Spring Beats Music Festival, CRSSD Festival Spring, Phoenix Lights Festival, Coachella, Audio on the Bay, Mysteryland, Factory 93, We Are NRG, EDC New York, Sunset Music Festival, Electric Island, EDC Las Vegas, Pemberton Music Festival, Global Dance Festival CO, EDMbiz Conference and Expo, Project Z, Moonrise Festival, Digital Dreams, HARD Summer, Das Energi, 515 Alive Festival, Super City Summer Fest, Imagine Music Festival, Nocturnal Wonderland, KAABOO, Ultra Beach Bali, Pass The Good Festival, Sundown Music Festival, Dancefestopia, CRSSD Festival Fall…and the multitude of club shows that we covered as well. I'm sure there are events I forgot about, and there were definitely events that we just attended too.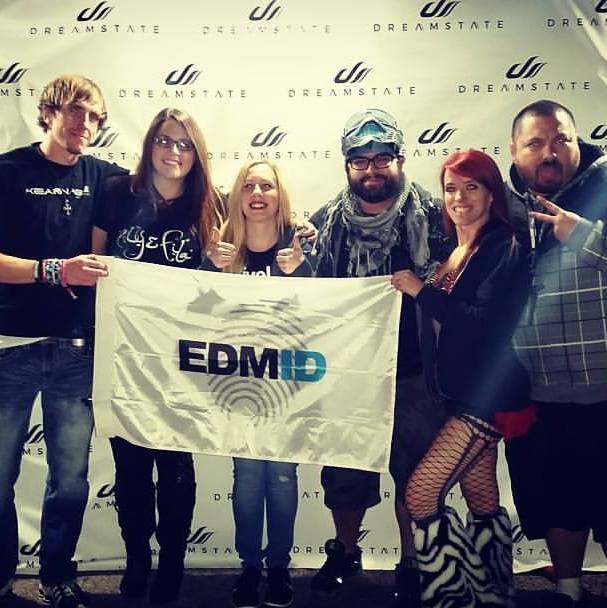 If you were there, so were we, and I have nothing but gratitude to the members of this team who helped with coverage this year.
It wouldn't have been possible without the passion and dedication that they clearly have for these events and the scene itself. These people, all who come from different backgrounds, experiences, and stories, all are connected because of this music, so let's talk about them for a second here. While we saw the team fluctuate over the course of the year, the current active team is rock solid and consists of: Tamlyn Koga, Cassey Varvel, Abisola Oseni, Christine Mattapillil, Angel Martinez, Cliff Moore, Carlos Lopez, Connor Taylor, Drew Utterback, Amina Otto, Gina Senegor, Grace Backer, Hector Tovar, James Dutta, Jessica Tessene, Maria Clinton, Michelle Mendoza, and Zachary Lefevre. With contributions from Rachel Fee, Keith Wozniak, Ellis Duvall, Brandon Ulerich, and Sarah Nobari to round out some unique takes on the scene.
Whether big or small in regards to contributions, I value all that the EDM Identity Family has brought to the table. These team members have been through it all. Good and bad events? Check. 10 Hour Skype calls while redesigning the site? Check. Interviews with major artists? Check. Crazy last-minute adventures? Check. We have all been through a lot together and I have seriously enjoyed seeing these guys (and girls) grow into who they are today.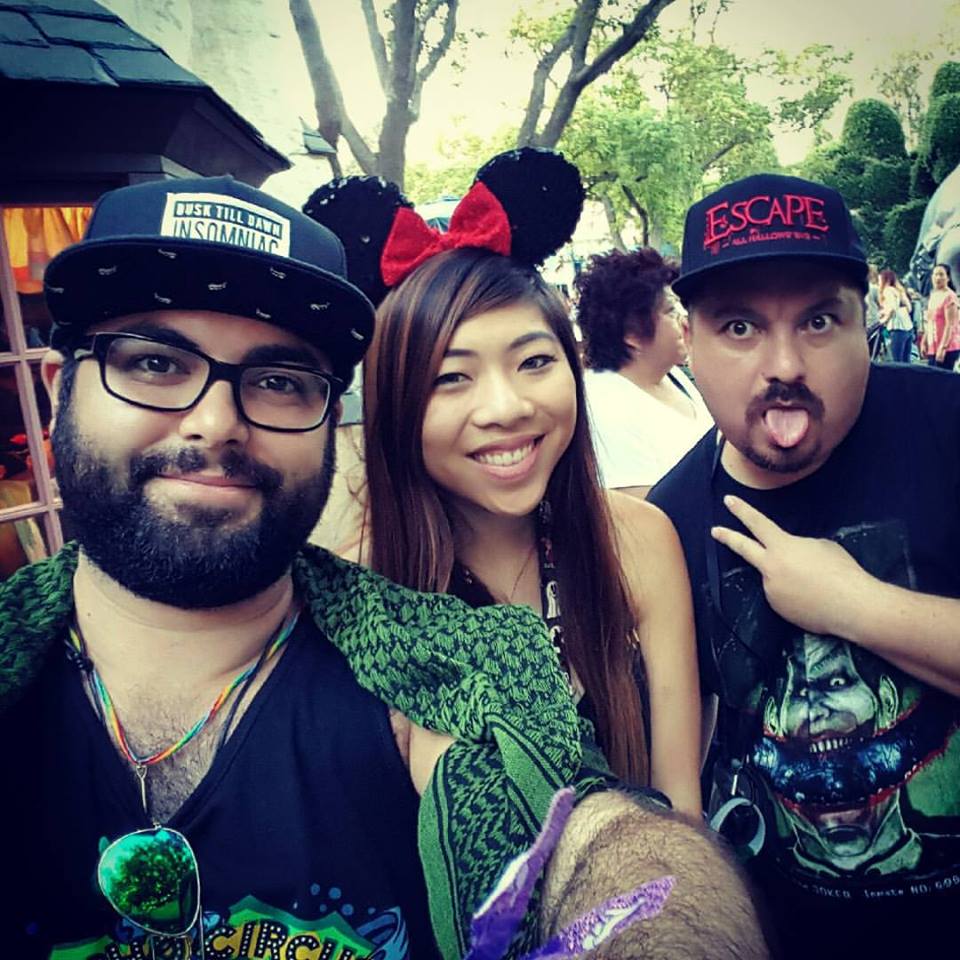 The site itself has gone through some major developments this year, if you look at the Wayback Machine, you can see the entire redesign of the site. Hopefully you like it as much as we do, and that it is easier for you to navigate to more content! In our attempt to cover the scene in a more complete sense we have added a plethora of interviews with artists and industry members, so you can get to know them better and gain insight as well.Click HERE to take a look at the artists we have spoken with this year at EDMID!
Our artist series in the lead-up to events are published for you to all get to know the people behind the decks that you may not know. Everything we do on this site is not for us, it's for you, so I truly do hope that you all have enjoyed the content and perhaps have learned a thing or two. The reviews and pieces that we publish are actual experiences from people just like you. We are committed to the electronic music community, and will continue to show the world that this scene is more than just what the mainstream media tells them. Our doors are ALWAYS open for those who want to tell their story or give their experience.
In addition to our commitment to the community, we have now also highlighted 105 members of this community to date through our weekly segment, ID Spotlight. That number will continue to grow as we highlight more people from the electronic music community. If you would like to have your week in the spotlight, click HERE!
Here's to another epic year, stay tuned for content from Escape, Freaky Deaky, Dreamstate SoCal, Groove Cruise Cabo and more!
Check our 2015 Year In Review on YouTube:
---
Connect with us here at EDM Identity on Social Media: