Jessica's Experience At Electric For Life Miami 2016
With Miami Music Week coming to an end, I was blessed enough to attend Gareth Emery's Electric for Life Miami 2016 Pool Party on Saturday, March 19th at Hyde Beach located in the SLS Hotel in South Beach. I had never been to this venue and had always heard about it. Things started off a little rocky for me since I couldn't find parking. I ended up looking for close to an hour for parking alone and eventually found some in a private garage (big mistake since it was $40 alone just to park) and headed to the party.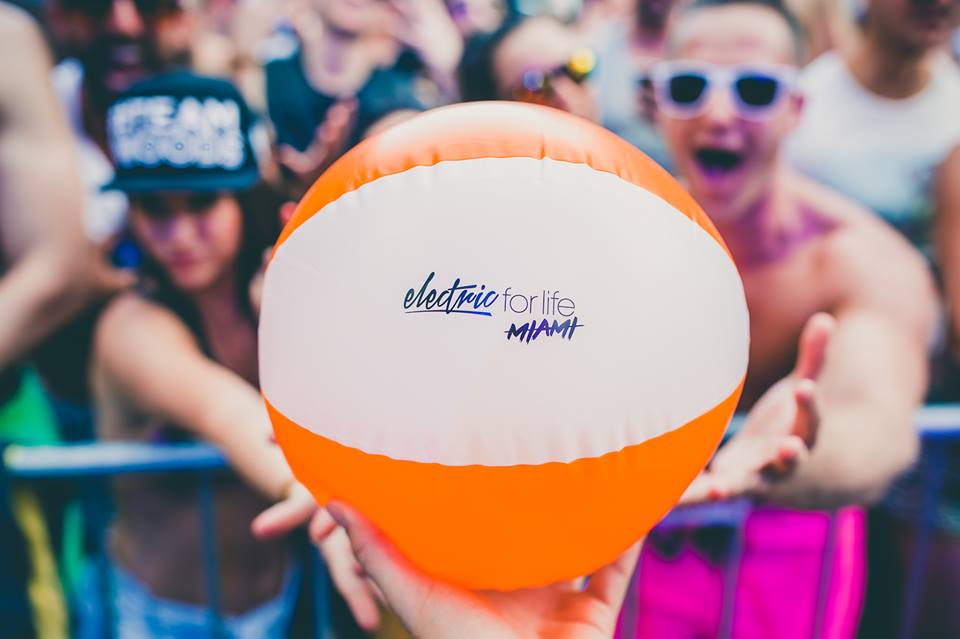 Once I arrived getting in was simple and quick, I didn't have any problems. After I walked in I explored what Hyde Beach had to offer. As I was going on my little adventure I discovered the pool, which was sort of small to my surprise, however there were some cool bar areas. One was kind of like a nautical man-cave, complete with a foosball table. Book shelves lined the space, and showcased that whoever had owned this property was "well-travelled". The other bar space had more of a hipster feel to it, and of course it was located next to where the VIP tables were located. The stage itself was at the front of the VIP table location, along with a sizable dance floor.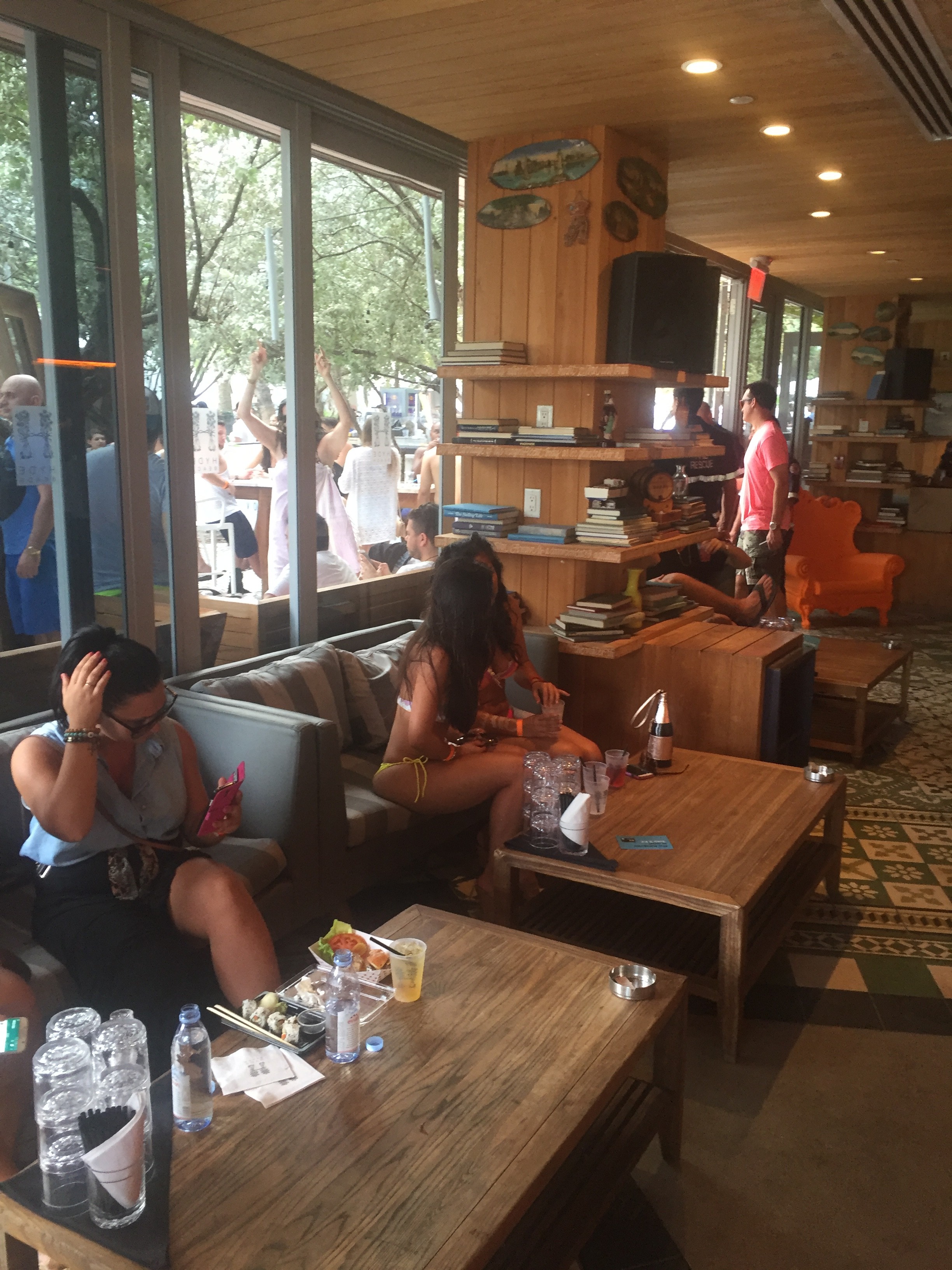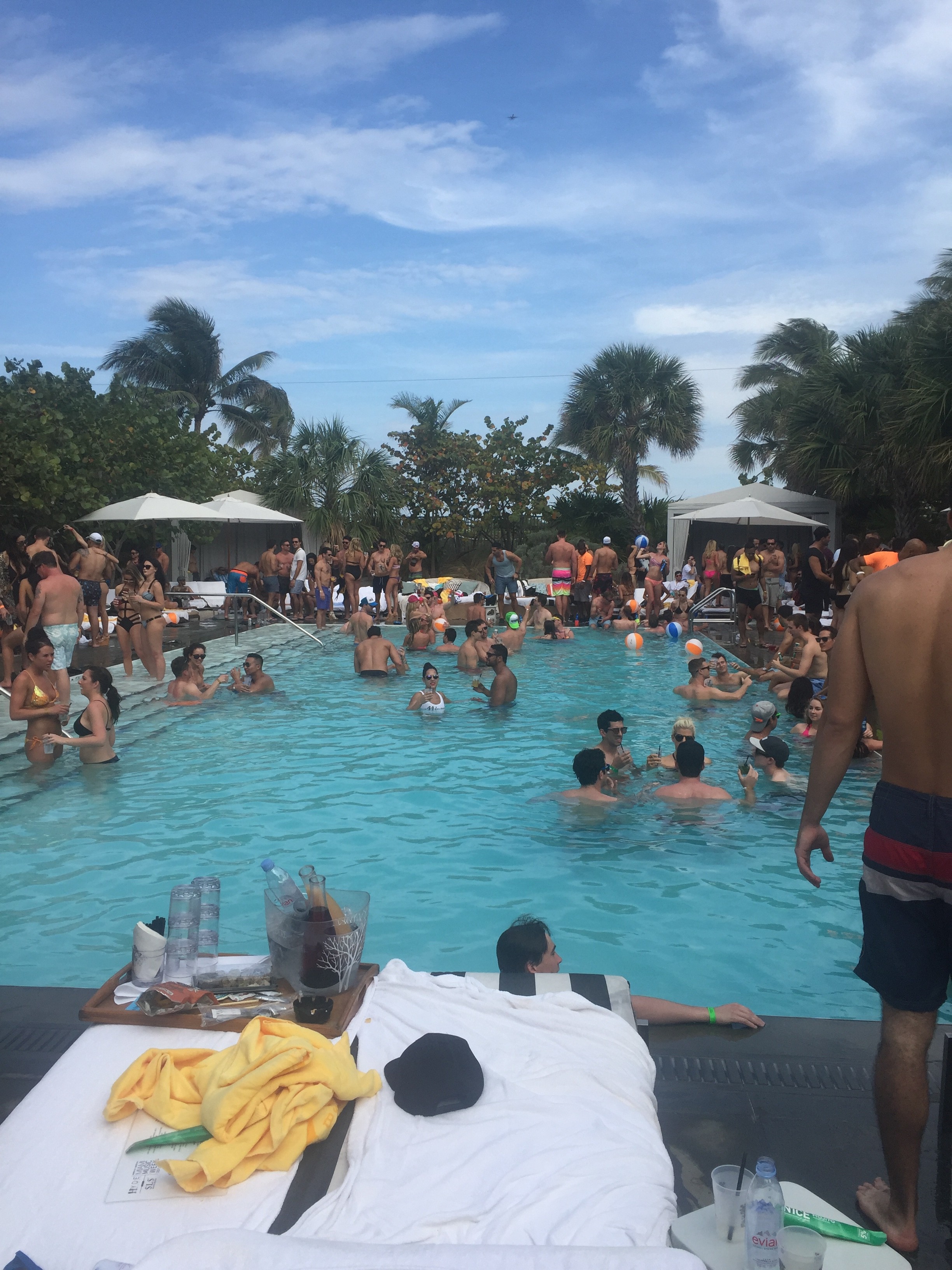 Once I had been situated in the venue for a bit, I was enjoyed the talent that played early on. Some of my favorite artists were performing early, but unfortunately due to the parking issues I was unable to see one who I was really looking forward to seeing, Apek. Fortunately after hanging out at the venue for a bit 20, I ended up meeting some of his people and got to chat with him for at least a few minutes which brightened my day!
Throughout the afternoon and evening, each DJ/Producer put on a great show. Some of my favorites from this party were artists like Arty and Cash Cash, who were amazing like usual. Some talent I had come across also impressed me like Breath Carolina and Michael Woods who have now gained a new listener. Of course the night closes out with Gareth Emery and Sebastian Ingrosso, who were by far their own amazing experience. Apart from the great artists performing, some other big name artists decided to stop by and make appearances. For instance, Tritonal decided to stop by and join Cash Cash during their set, as well as ASOT king himself, Armin van Buuren who showed up to join in on the fun.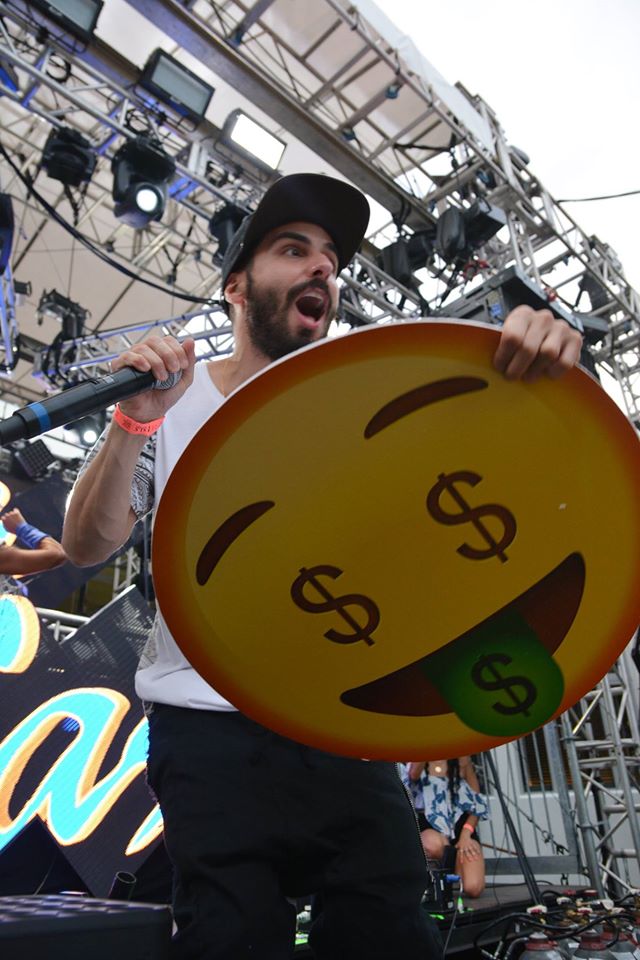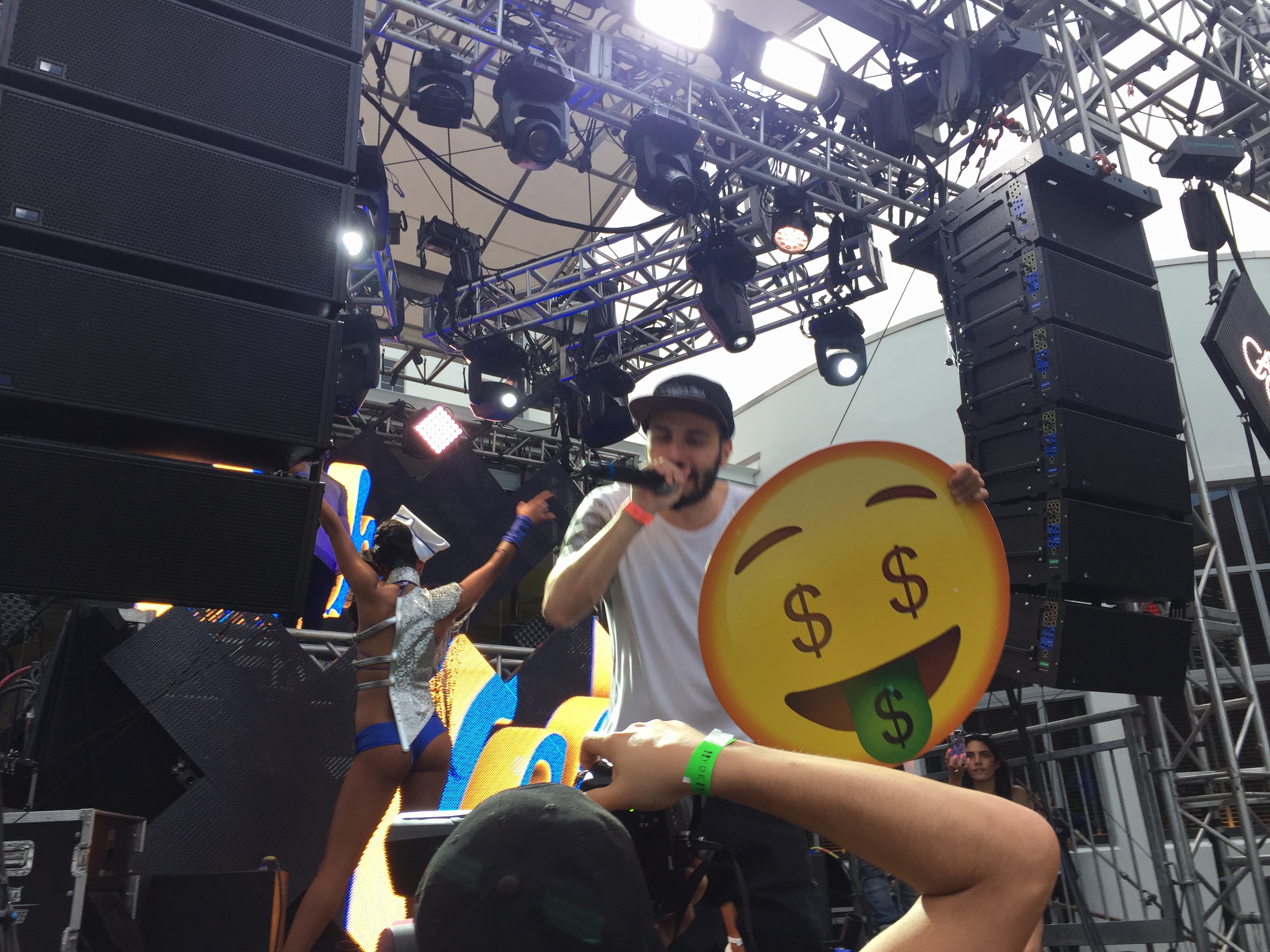 During Cash Cash's set, while they were handing out some cardboard cutouts of the Emoji with dollar signs in the eyes and a green tongue sticking out with a dollar sign on it, I unfortunately was unable to get one. However, with his last cutout Jean Paul threw it into the audience. Well, when he threw it, it hit me in the face. The look on his face was a priceless, "oh crap, I'm so sorry", I motioned to him that I was fine, and kept on dancing.
Throughout the night, I received numerous goodies from the different artists, and NICE pops were being handed out like candy. For those that don't know NICE pops are alcoholic freeze pops (very sweet, almost a little too sweet for me) that come in different flavors: Strawberry Daiquiri, Margarita, Pina Colada, and Mojito. Overall I would have to say that this is a good venue. I do feel that it caters more towards the VIP side of things with most of the space taken over by VIP tables, so just keep that in mind when attending this venue. As an attendee, I would definitely return again but with a group of friends whom are willing to spend a little extra and split for a table.