When I was first asked to attend the Pass the Good Benefit, I was a little apprehensive only because I was going alone. I didn't know of any friends who were attending, and I was not really familiar with anyone on the line up. Since I already had the weekend off for TomorrowWorld, which was cancelled this year, I had the free time and decided to attend. After doing some research on the artists, I came to find out I would enjoy the festival and discover new artists I had never heard of.
After completing the long, 5 hour drive to Ponce De Leone, Florida, I had arrived. No words can truly describe the beauty of this venue.
Vortex Springs was by far a gorgeous venue and its beauty helped add to the overall vibes of the festival. For those that don't know, Vortex Springs is home to Florida's deepest cave system, one that extends over 300 feet deep, and that's only what has been able to be explored so far. It is one of the must stop locations for those that dive too. The spring is fed by Florida's natural aquifer and is so cold and refreshing its not even funny. Especially for the hot summer days Florida has, this water was a welcome refreshment in the heat of the day.
After taking in the beautiful grounds, I explored the different stages at the event.
I was extremely pleased and surprised to see that Incendia was at this festival. For those that have read my past articles, Incendia is one of my favorite places at festivals I have been to. The Fire Domes are so mesmerizing and the flames can be controlled to go with the beats to the music. Especially if it is cold or raining these domes light up the night, paired with those that practice fire poi or fire-hooping it was very intoxicating both mentally and physically. The stages at this year's event were the Incendia Stage hosted by ThazDope which catered to drum and bass, Area 51 which was more centered around live music, the Native Groove/Dohm Beach Stage, the Heady Made Weird Camp Stage, and finally the Revival Stage. These stages played host to my ability to check out artists like RunDMT, Loveska, Telekinetic Walrus, G Jones, and many others. It definitely broadened my horizons musically.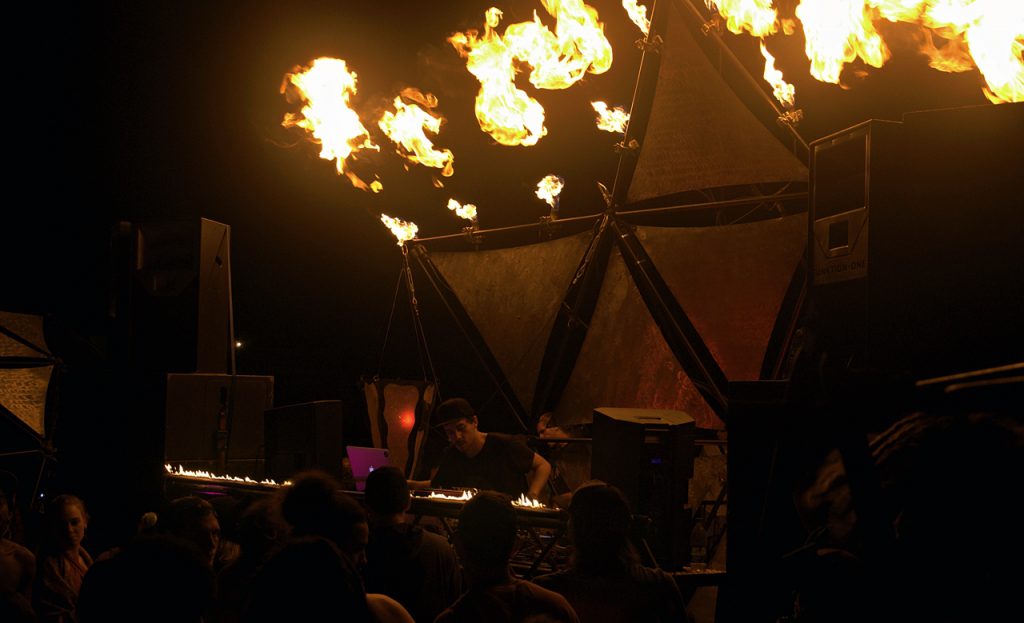 After getting to explore some of the bands that I had never heard of, I was told that there was a wedding taking place soon that I should definitely cover.
The wedding of Allison and Jeff Scott hailing from Pensacola was a very intimate setting with about a hundred festival goers in attendance and was a great way to start the weekend. Keith and Val had gotten together a great team to help celebrate the occasion. The bar provided celebratory $1 champagne concoction shots, a live painting to commemorate the occasion was given to the couple as a gift, a videographer and photographer were obtained to shoot the entire thing, and all of this was put together in the matter of a few hours as a surprise. The heart of this festival showed through in such a big way.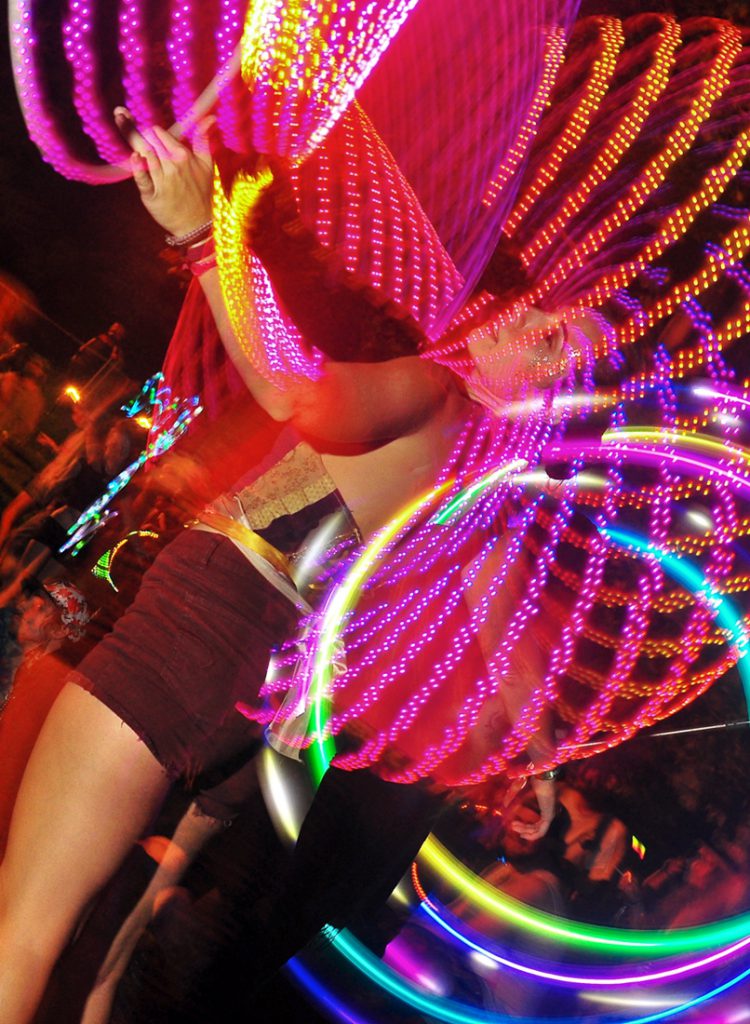 As the weekend wore on, the vibes of this festival were potent, there was so much positivity among the festival goers and vendors at Pass The Good.
The overall consensus from everyone was that this was a great festival, that everyone looked out for each other and the vibe was contagious. The only negativity came from the overzealous show of force by the locals, but we didn't let that get us down. The Pass The Good team was great in their handling of the situations that occurred. Something that set this festival apart from so many for me is the sense of community among the attendees. At no point did a fight or violence happen throughout the entire weekend, no deaths occurred, and only one situation required emergency services. This festival reminded me the reason I fell in love with the electronic dance music community. That is the incredible feeling of positivity and acceptance. No one was ever disrespectful to the local families who visited Vortex Spring during the day to go swimming, we only showed them love.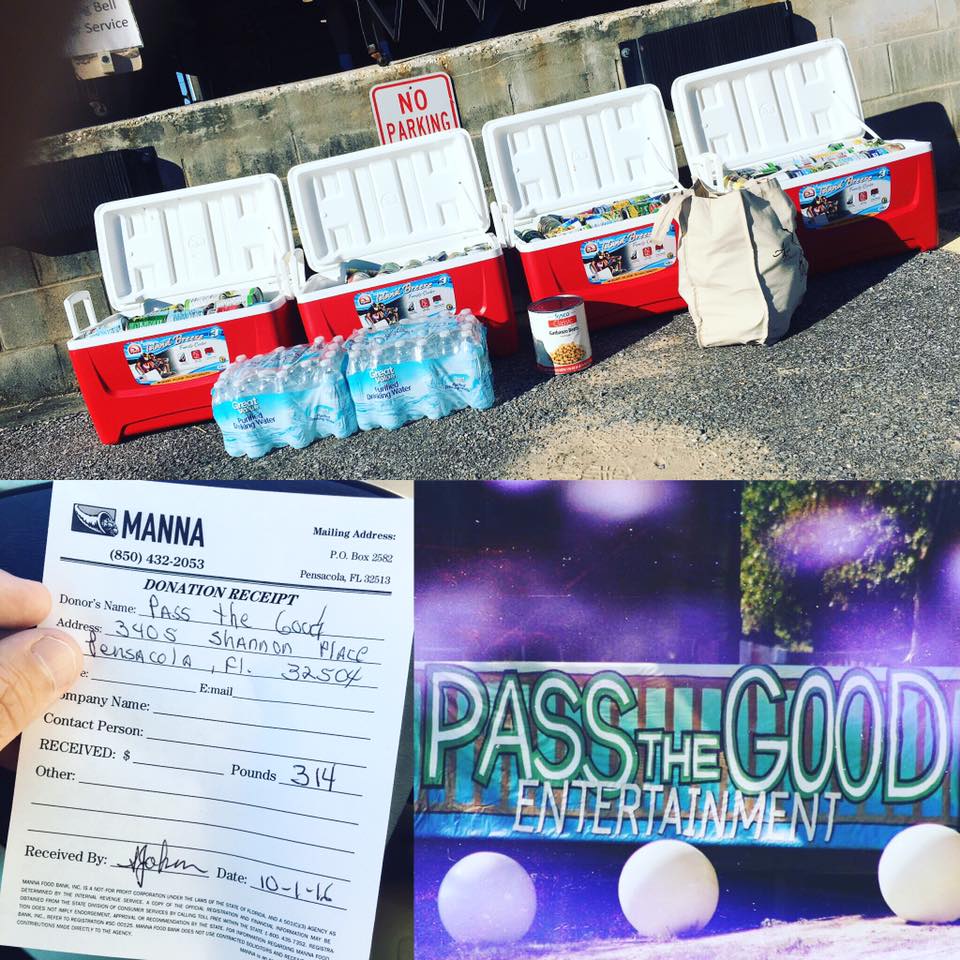 After all was said and done, Pass the Good Entertainment surpassed their goals for this year.
Around 1500 people were in attendance this year, much more than previous years, and Pass the Good also collected around 314 pounds of food to donate to Manna Food Pantries. I would consider that a success! Overall, I was happy to know that I went out of my comfort zone to experience this festival. What I experienced that weekend was why I fell in love with the scene, a sense of acceptance and pure love. The ability to truly let go and experience life and what it has to offer. Looking out for one another. Sometimes that's lost at more mainstream festivals.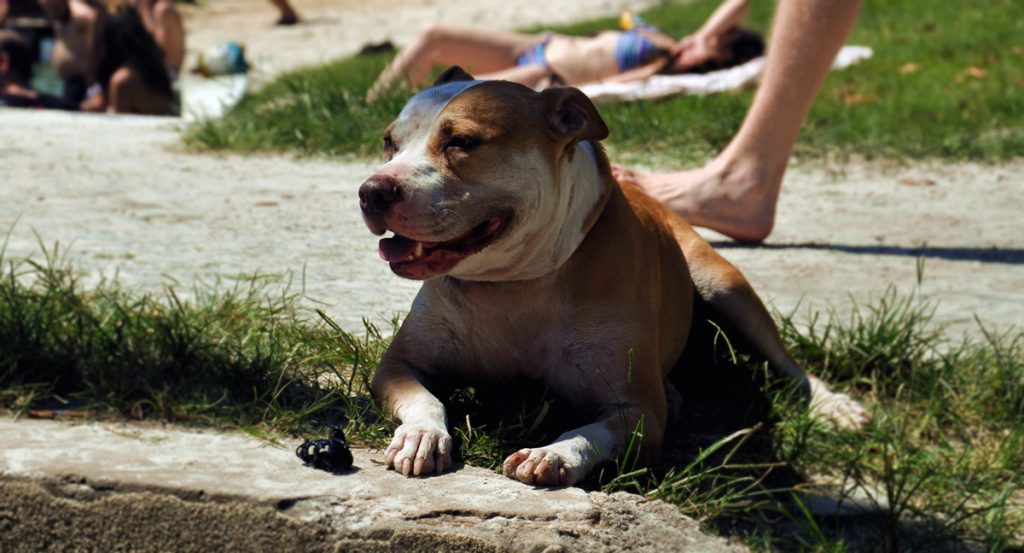 One thing that I will always remember about this festival, was their team and how they treated me, not as an outsider but as family. This festival now has a special place in my heart and I plan on returning next year. The moral of this story is that sometimes it's worth stepping outside of your comfort zone. You never know who you will meet or what you will experience along the way. Sometimes going down the path less traveled makes the trip so much more worth while because after all it's not always about the destination, but the journey.
---
Connect with Pass The Good Entertainment on Social Media: