Ship2Ship Tour 2016: San Diego
There are not many popular venues in San Diego that I haven't visited at least once. Boasting of a plethora of Vegas-style Nightclubs and smaller venues like Bang Bang or Cake, the downtown portion of San Diego is definitely an area that is on the rise in the electronic music scene. With venues that play host to different vibes and different sounds, what is lost more often than not is a unique San Diego feel. This city, many people that reside within it, and the businesses that operate in its limits are more often than not copping a style from somewhere else. Now, depending on where you go the entire vibe of this city is different from point to point and up until recently there was a void in the downtown area of San Diego.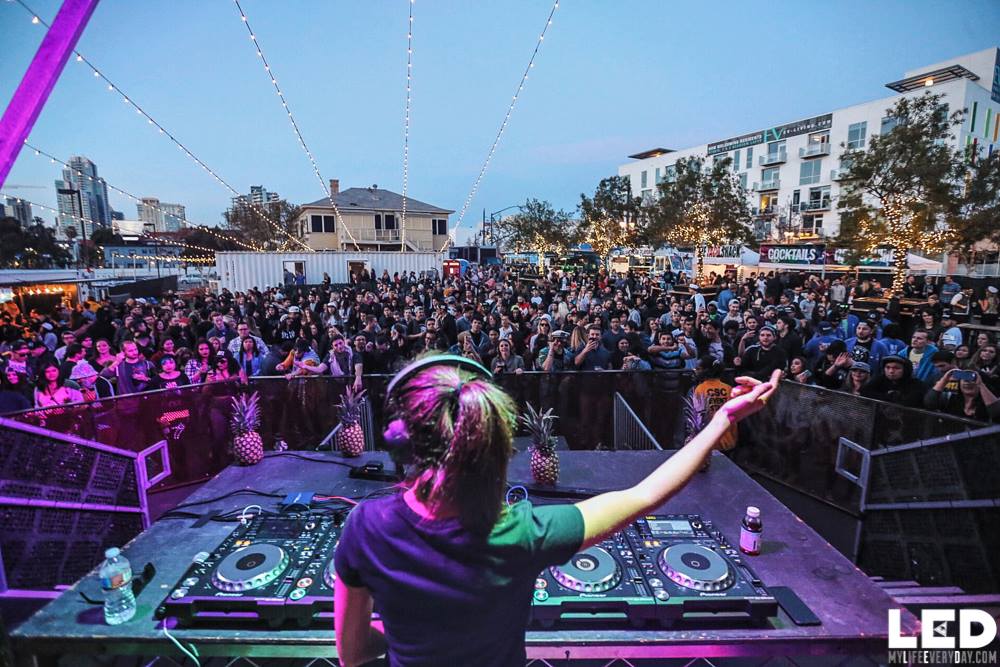 What was that void? Something that represented bits and pieces of what makes this city "America's Finest". I honestly did not even realize that I was missing something but I'm honestly glad that I attended this event. Quartyard San Diego played host to the Ship2Ship Tour stop in San Diego, and it left me searching for the next event at this venue because I felt it was such a great environment. First things first, Security was a breeze and I immediately was confronted with the entire layout of the place. This outdoor venue was much larger than I originally had imagined, which was a pleasant surprise. Food trucks and bars serving craft beer and cocktails lined the walls of the venue, providing attendees with plenty of different options to eat and drink. I personally found that the half food-stand, half bar behind the DJ booth was the best due to minimal wait times and friendly staff. The venue was spacious, the weather was great, and the lighting overhead brought in the perfect ambiance to the evening. There is nothing better than being able to move throughout the venue with ease, and while it was a "sold out" event it definitely felt like the exact right amount of people.
I entered to catch the trail end of Klatch, and the beginning of REZZ. I had heard many things about this 20 year old's sets, and what she played for the crowd was honestly something amazing to listen to. Whether she was dropping some dark techno or making the crowd go wild with some classic bass tracks, her style was definitely interesting to me. She dropped her latest tracks from her new EP on mau5trap into the set with much fanfare from the crowd. I thoroughly enjoyed her set, and nearly had a chance to grab a photo with her afterwards but she was whisked away too soon.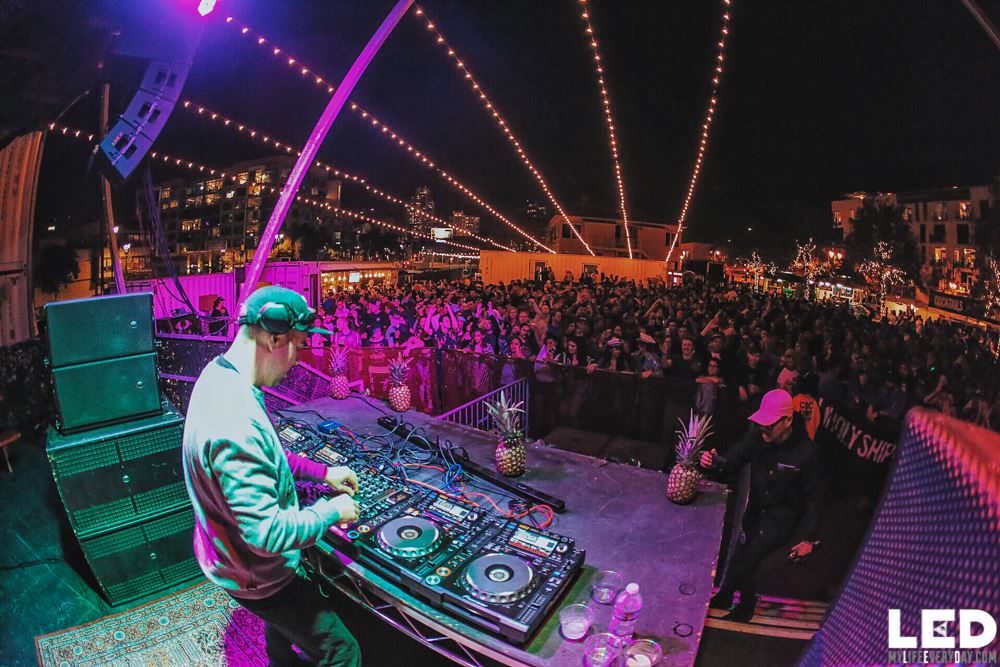 Justin Martin was on the decks next, and was round two of the music for the evening. Dropping in some dope Dirtybird vibes, Justin made the crowd go wild during the hour and a half he was on. Mixing in some DnB was a surprise that ignited the crowd, and definitely began the hype towards the man of the hour. DESTRUCTO aka Gary Richards drove the event home by beginning his set with some serious g-house vibes. Dropping his latest releases and making the crowd lose their mind was obviously both fun and business as usual for this veteran artist. All three artists had the fans that attended in mind, giving them love after their sets and interacting with the crowd as much as possible as well.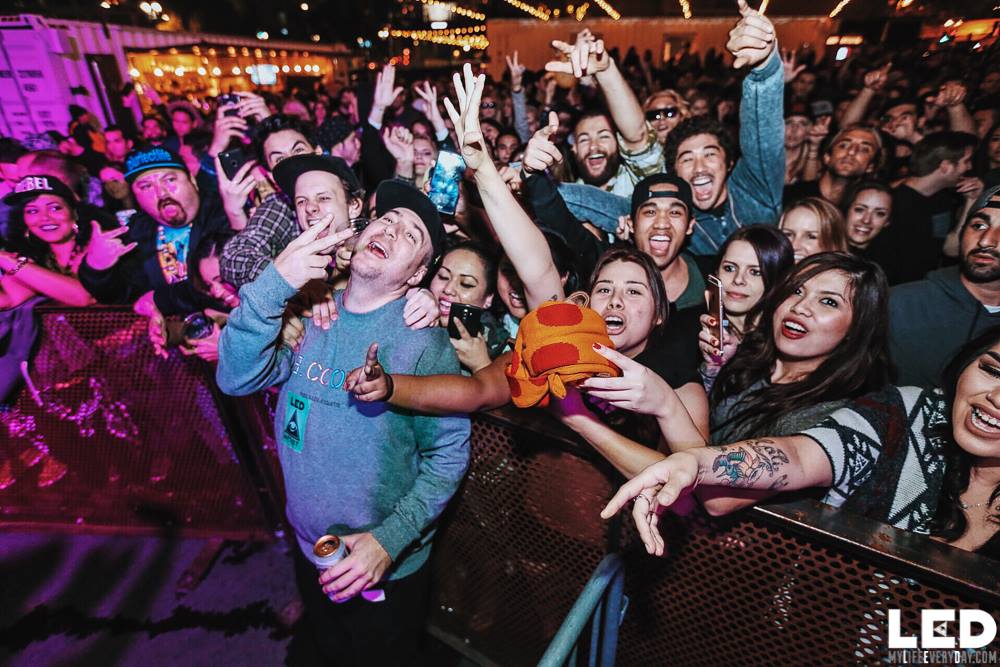 Realizing that the event was almost over, I hurried over towards Bang Bang to make sure I got some food before the Ship2Ship Afterparty commenced. I enjoyed my usual order of friend rice with avocado, as we sat in the sushi bar waiting for the night to really get wild. That night, Bang Bang was stocked full of ShipFam and lovers of good music which created one of the rowdiest experiences I've encountered at the venue. After a full day of fun, and a Sunday night that was getting later by the minute, we decided to head home. I thoroughly enjoyed my time spent at the Ship2Ship Tour stop in San Diego and I highly recommend grabbing a ticket for when it hits your city!