Halfway To EDC 2016 at Marquee Dayclub Event Review
It was Friday night and instead of getting ready to go out downtown or hang out with friends I was throwing clothes into a bag and waiting for Angel to arrive at my house. Where were we going? To Las Vegas of course to celebrate the halfway mark until one of my all-time favorite events, the Electric Daisy Carnival. Okay so maybe with the on-sale dates being pushed up a bit due to the increase in entertainment tax the term "Halfway To EDC" was a bit off…but that didn't change how awesome the event was.
Angel arrived at my house and we headed out on the drive to Sin City. One of the benefits of living in California is the readily accessible option of being able to hit so many different hubs of electronic music in less than 8 hours of driving. San Diego, Los Angeles, and San Francisco are cities that are major players in the electronic music scene, and Las Vegas is the perfect addition to the whole spectrum. Sorry not sorry rest of the US, but this range of 4 cities is insanely hard to beat out in regards to quality. Upon our arrival late Friday night, the line for MGM was insanely large…I had forgotten it was Valentine's Day weekend. We checked into the hotel and walked the strip a bit, catching a bite at White Castle before deciding to head to bed.
We awoke the next day and headed out to The Cosmopolitan to get the party started! Upon arriving to Marquee I was impressed at the efficiency that the club provided in getting into the venue. After last summer's experience at Wet Republic I was prepared for an overly thorough security search, but that was nowhere to be found. Outside of looking through bags, the security and staff of Marquee seemed to have a better level of trust with their patrons which is a definite pair of thumbs up from me. The elevator to take us up to the club arrived and the elevator attendant even asked if we had any questions about the club or event, pretty cool!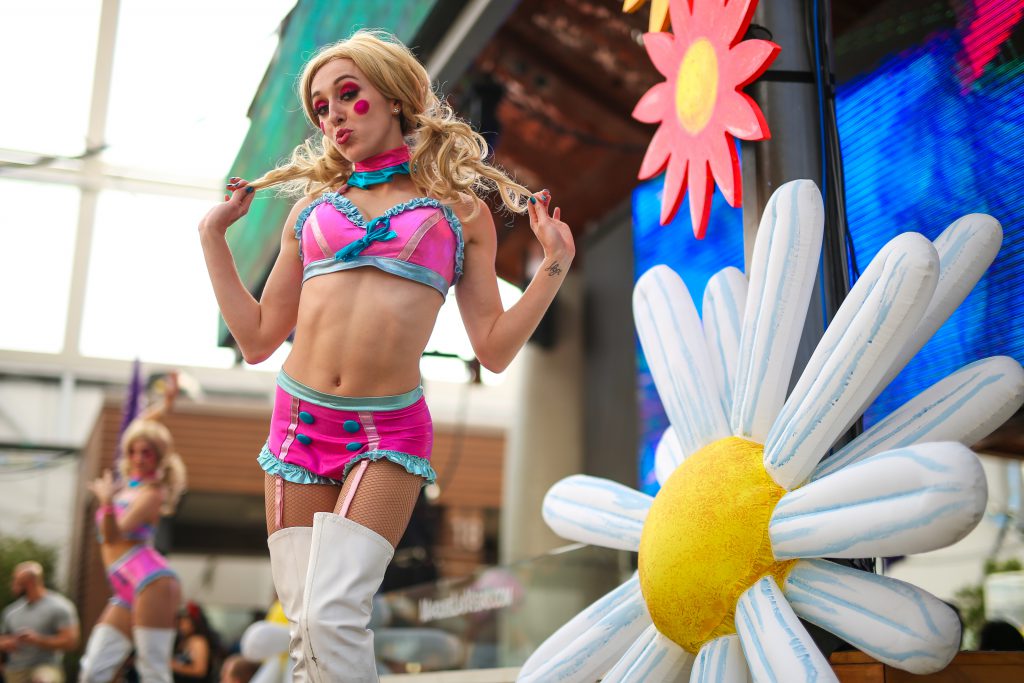 After walking into the club I realized that this was going to be a great party fairly quickly. The inside stage was bumping and provided an escape for attendees if they didn't feel the need to be in the main area under the dome. In regards to shape, I would say Marquee is a long rectangle. Bottle service cabanas line the sides of the venue, with day beds to lounge on scattered throughout. The two main bars are on opposite ends, one behind the DJ booth and the other next to the pool area entrance. There was always plenty of room to walk around and find somewhere to watch, dance, or swim, which is definitely a bonus; you could even chill out behind the DJ the entire time. Drink prices at the bar were fairly staggering, but if you come to Las Vegas and expect a drink below 10 dollars at any dayclub or nightclub you're definitely going to be out of luck more often than not. A double Moscow Mule (which had a pretty heavy pour to be fair) ran me about $30 dollars, no complaints here though.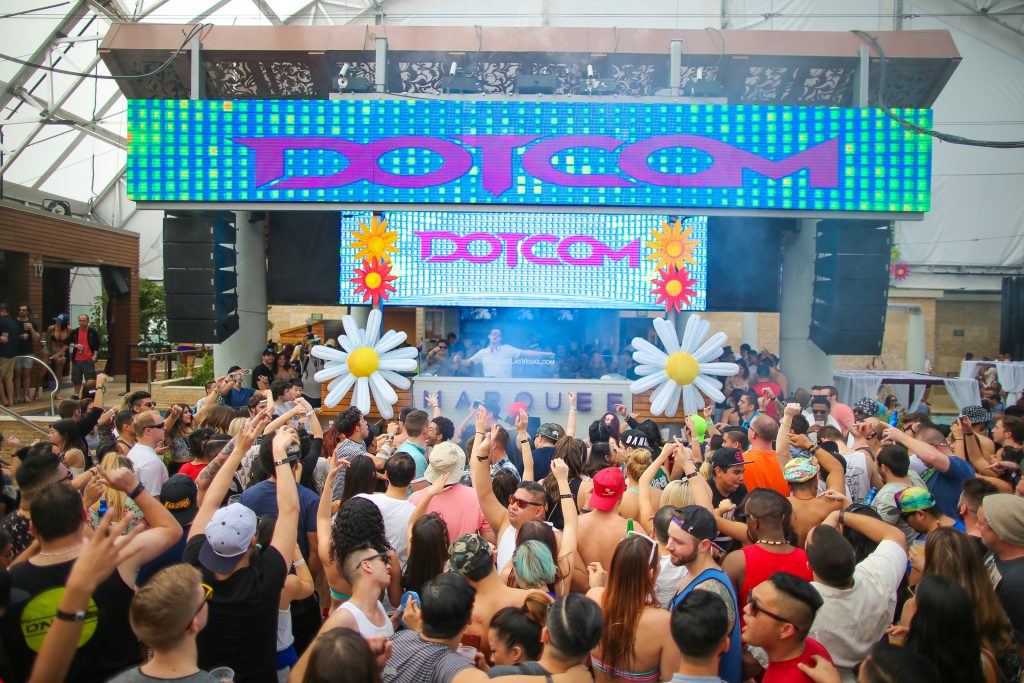 Halfway To EDC was definitely something that left me wondering "Why haven't I made the trip out here before for this event? This is so cool!".
The talent was definitely "Class A" material. It didn't matter what genre you enjoyed because there was plenty of variety that could please a majority of electronic music lovers. You had your trance vibes but Big Room sets coming from Andrew Rayel, Dash Berlin, and Tritonal, which provided the feels for the event. Dr. Fresch, Jauz, and Dotcom brought the bass with them and made a mark on the event. Lost Kings and Ookay worked their genre bending magic while SNBRN showed Las Vegas some serious California vibes. The support artists for the event killed it and definitely opened and closed the event well, but the biggest surprise to me personally was Shaun Frank. Why? Well I definitely thought his set was one of the best of the weekend, including live vocals from Delaney Jane who completely stole my heart. I thought that was an absolute treat and made his performance stand out more than the others.
Insomniac did their best to make the event feel unique and special. The entire place was decked out with daisies, the performers were wearing familiar outfits that dripped of the Insomniac Creative team and of course the vibes were unreal! The entire event definitely felt much more personal than other day club or events I have experienced in the past. Artists were there before and after their sets and always seemed to find time to take some photos and have a chat. It not only got me excited for EDC Las Vegas this upcoming June but also helped kick my brain into full festival season gear! I personally cannot wait for my next trip to Marquee!
---
The wait is almost over as North America's largest dance music festival returns to the Las Vegas Motor Speedway June 17 – 19 for a three-night celebration of "20 Years Under the Electric Sky." Tickets for EDC Las Vegas are now on sale here. For the most updated details regarding EDC Las Vegas, please visit Vegas.ElectricDaisyCarnival.com.