Sunset Music Festival 2016 has come to a close, I must say that I really enjoyed this year's festival and made some great memories from it. Having gone with a close group of friends, we ended up staying about 20 minutes from the festival and that was definitely a great idea. It was not only cheaper but it was away from the craziness and allowed us some distance to decompress.
The first day was absolute craziness!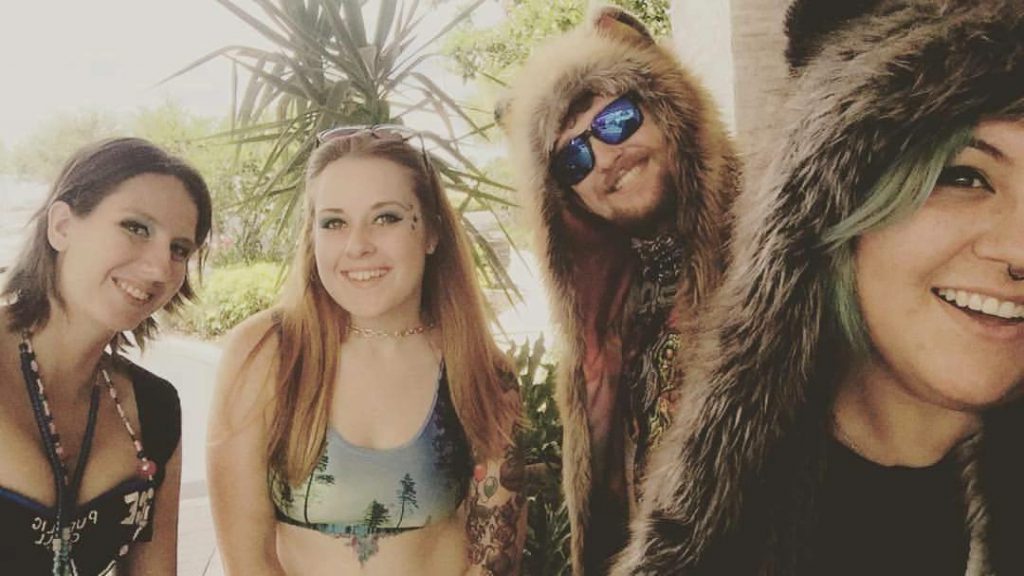 We arrived around 2PM, shortly after the doors had opened, and went to will call to pick up our wristbands for the weekend. Once we had made it in past security and check in, we were set and ready for the night ahead. The outfit I chose that day was my favorite, and most well-known, Tardi5mau5. It was definitely a hit with both fans of deadmau5 and Doctor Who alike. I ended up running into some old friends on the first day as well, including Dr Grimm from Revolution Radio! It was amazing to see him again and catch up during the festival. I had learned in my previous interview with Dr Grimm that we are both fans of deadmau5, as he made his own mau5 head that's in his office at the radio station. Outside of other friends, like my sorority sister who got me into raving, there was the TeamMau5 family who added me to their group! I was happy to be able to experience the festival with both close and old friends and create memorable stories from the experiences that day.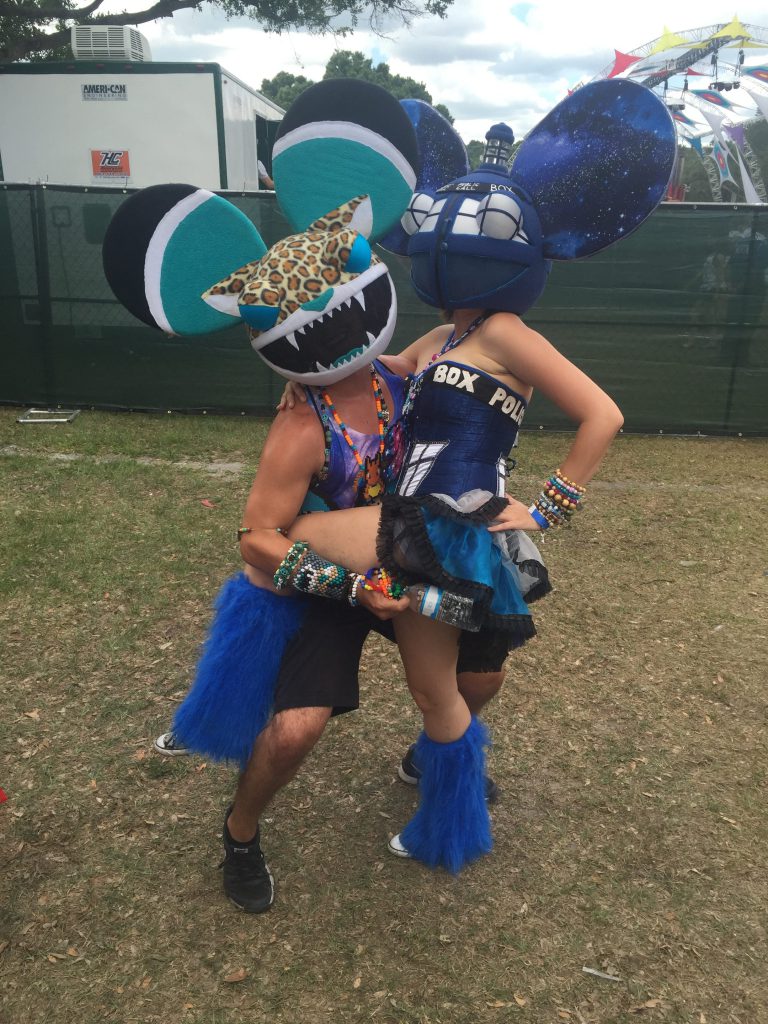 After checking out the festival grounds and walking around, I must say that Disco Donnie made some improvements from the previous year. The number of free water stations they had improved, clearly an increase from last year. One of my favorite hangout spots that I ended up finding was a tent right in front of the main stage.  It was nice and relaxing underneath the shade, especially since it was so hot out during this festival. I was able to catch a few of the artists on the first day as well. One that stuck out as one of the best was deadmau5's protege, REZZ. She was absolutely amazing and killed it during her set! I can't wait to see what she does in the future. REZZ has definitely caught my attention and should be catching yours too.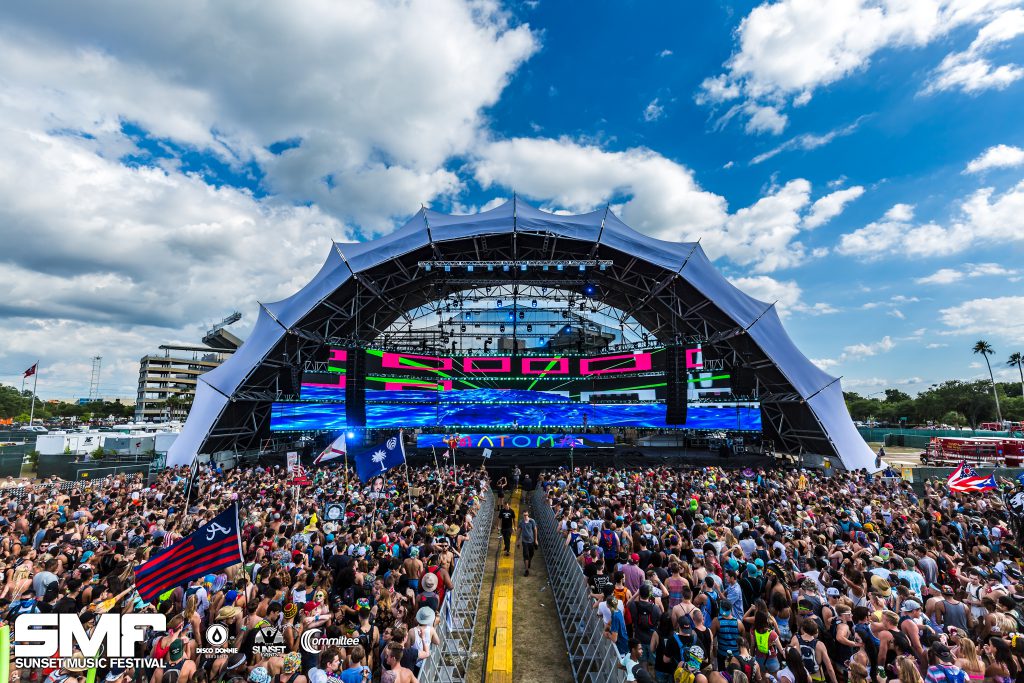 The second day was definitely more laid-back…
Most of the artists that I really wanted to check out were performing on this day. My group and I arrived around 3:30PM, and we drove this time so we wouldn't have to worry about the annoying task of catching an Uber/Taxi back to the hotel after the event. Parking didn't cost much, just about $20 which is fairly standard for events. We were pretty close to the venue and the journey from the parking lot to the front gate only took about five minutes of walking. It was obvious that the city was beefing up the security, with K-9's walking throughout the entrance area. Once we were in we headed to the tent area in front of the main stage to catch Liquid Todd. I listen to him through Sirius XM satellite radio and was super excited to catch his set.. He actually put on a pretty good show and I'd definitely suggest catching him in the future. There were plenty of artists playing on the second day that I was excited to see. Jauz, Snails, Bro Safari, Marshmello, Borgore, Zomboy, and The Chainsmokers rounded out the event and definitely all blew me away.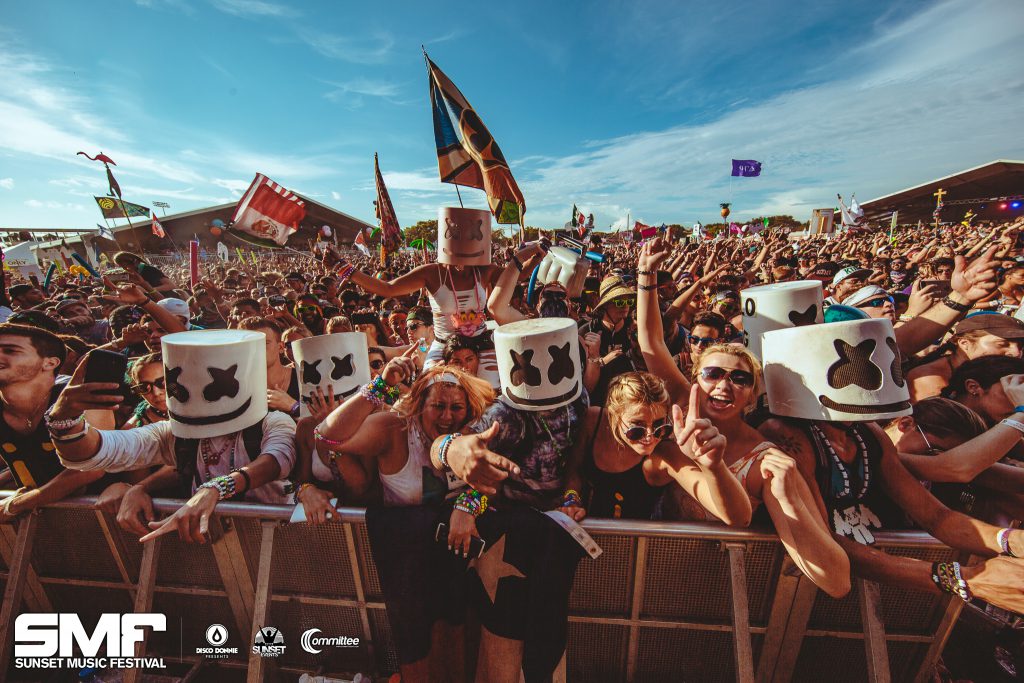 Overall it was a pretty epic day; I even purchased a pair of poi from GloFX! I had been wanting to pick up a flow art so I'm glad that they were vending. After catching some great sets separate from one another, my group met up with each other again. As it is at most festivals, the phone service was pretty bad. We all headed over to catch Borgore to end the night. I must say I enjoyed myself and had fun and got to know my friends better because of this festival.
I was impressed with this year and hope the event returns in 2017. The one thing I take away from this is that your festival experience is amplified by those you surround yourself with and is only what you make of it.  Also a big thank you to all of those I traded kandi with! Each piece means so much and the stories of each piece are amazing. So until next time, Tardi5mau5 out.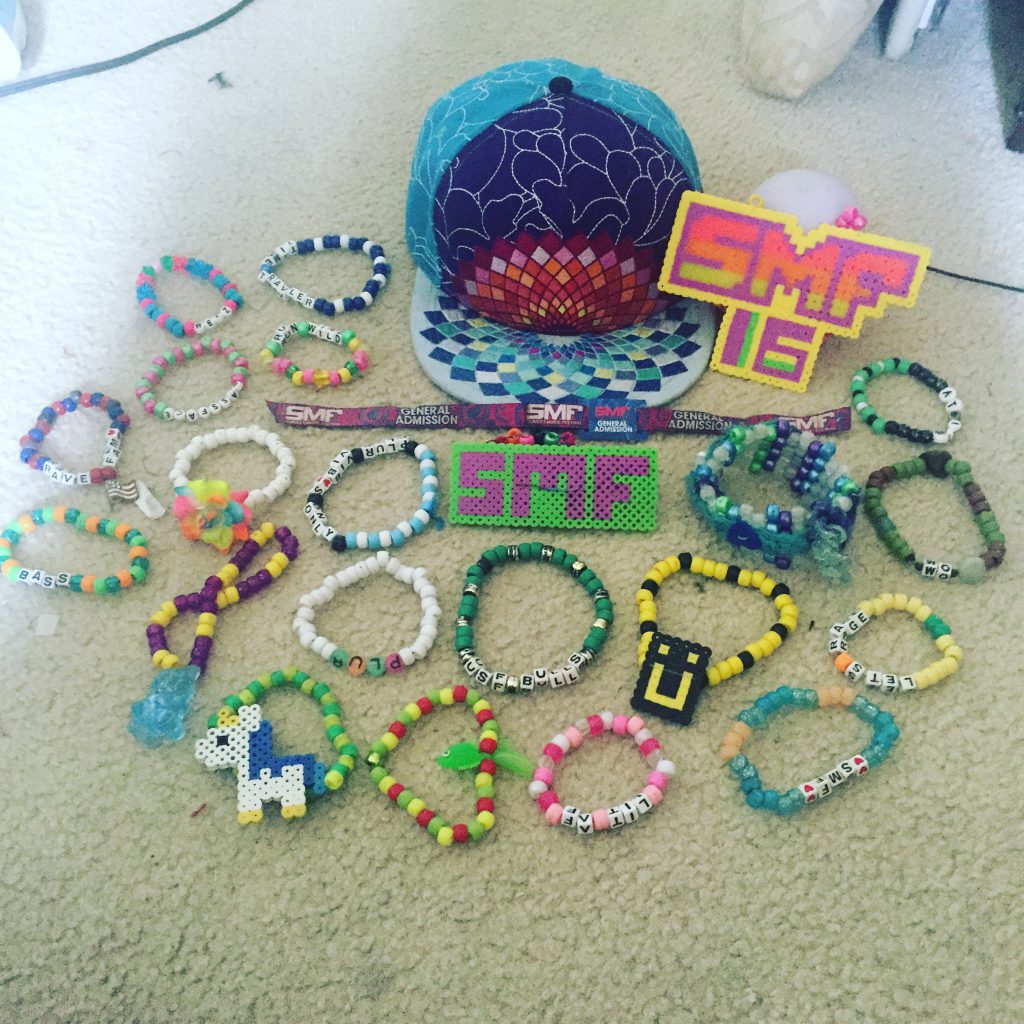 ---
Connect with Sunset Music Festival 2016 on Social Media: