Originally posted on The Scene Is Dead!
As I mentioned before, Escape is one of my all time favorite events that Insomniac puts on every year. This year marked my fifth year attending the event, and was probably one of the best ones that I have been to. Last year was Insomniac's grand return to the NOS Events Center, and boy oh boy did that make me a happy raver. The 2014 event was met with some bumps and mediocre weather, which admittedly made the experience less thrilling than it could have been. Escape Psycho Circus 2015 would miss all of those problems as everything fell into place perfectly for a great Halloween weekend.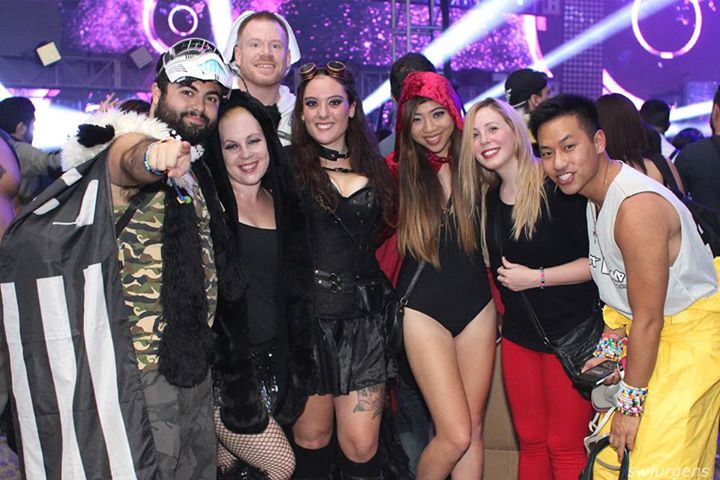 There were some major changes to this year's event. First and foremost was the inclusion of the wristbands that were attached to your bank account. This is by far one of the biggest improvements overall to the event. The ability to not have to carry cash around with you was amazing, and all it took to pay anyone inside the venue(outside of mobile vendors) was a tap of your wrist. I personally did not use the system, but I saw many other people using it and it was painless and efficient. One thing that sets this apart from the "pearl" system that was used at TomorrowLand and TomorrowWorld was that it was dollar to dollar, meaning you could very easily keep track of your spending and did not even need to reload tokens.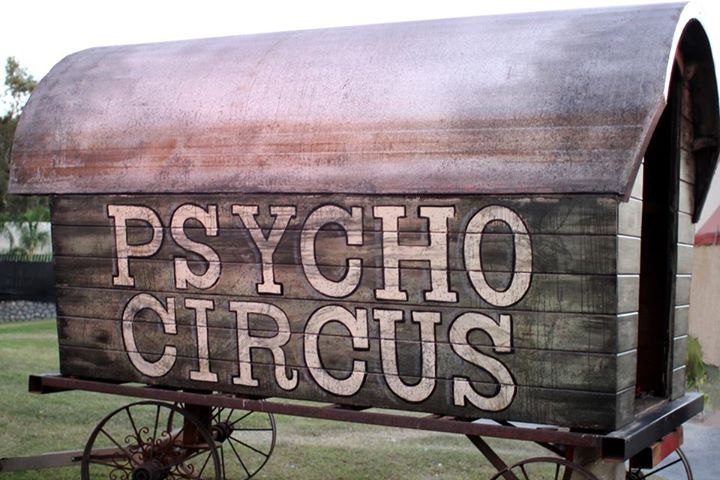 The second change involved the addition of the shuttles to help combat the parking nightmare that occurred last year after the event. I personally had been stuck in that lot for nearly 3 hours, so it was great to see attendees being able to get a ride to the venue and not have to worry about waiting to leave! And finally, the third change was how the front of the venue worked. By having a single line for security checks, which fed into the smaller lines, the entry into the event was by far one of the quickest I have ever experienced. Security was not overbearing, and I honestly saw no one having any issues with costumes or normal items that were allowed to be brought in.
Upon entering the event, as always with NOS, I felt at home again. The venue itself is always a blast and I think that with the lake and the theme that Insomniac brought it made the night even more magical. The map was not all too different this year, although it did have some noticeable changes. One of the biggest changes was the removal of an entire stage, which seems to be a theme with Insomniac this year. The area which housed the Discovery Project stage was filled with a Burlesque, Carousel, and many other original props from the 1920's and 30's. It was super cool to check that stuff out and it must have been a huge liability to have those props on site in the middle of a rave. The venue itself had tons of performers who were running around, ranging from creepy doll like children to tight rope walkers who traversed over the lake!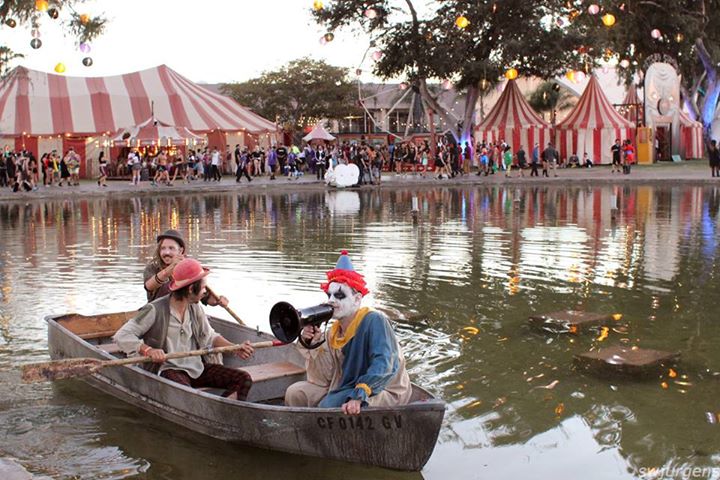 As for the stages, not a lot changed in terms of decorations and layout. The Slaughterhouse had the same setup as last year, with a slight change to the backdrop, but it is a massive stage overall! Tons of lasers and lights and I never experienced any problems with the sound there. Ghouls Graveyard probably had some of my favorite sets from the weekend, it was fairly basic but still provided a great atmosphere, it does get pretty hot under that tent towards the front. Richie Hawtin returned to Escape once again with the Enter. Stage which was by far one of the most chill stages. It never got too packed and the music was always bumping, they even would give you a temporary tattoo on the way in. Finally, the Chopping Block in the Damus Building was really great too. The stage brought you the best of bass music last weekend and I honestly never had an issue getting inside. I did hear that they shut down the entrance a few times to alleviate the amount of people inside, but no one I know got stuck outside like last year. I will say though that one thing I did notice was that while the VIP area at the Slaughterhouse (main stage) was a serious improvement from last year, the VIP area at the Ghoul's Graveyard was lacking considerably. Maybe next year they can boost that up a bit again, as the lineup at that stage was prime and I would have enjoyed spending more time in the VIP there.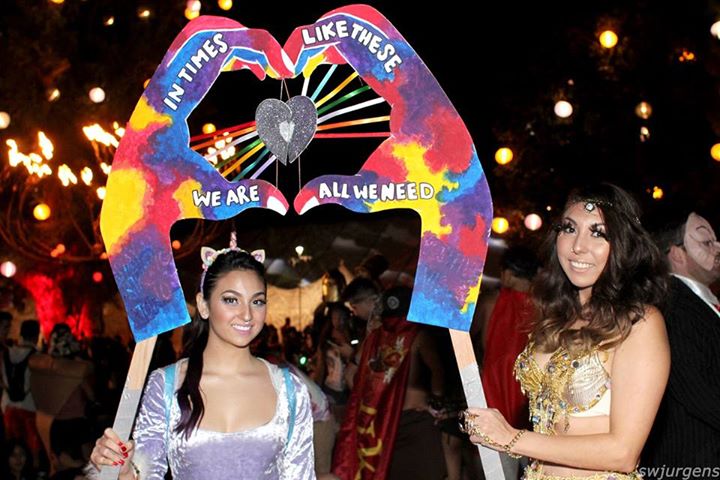 The music of course was on point, as always. The artists that I saw ranged greatly in the styles they played, but never was I not enjoying myself. On Friday I arrived a little late, but had a very trance filled evening. I got a chance to briefly catch Loco Dice at the Enter. Stage, then headed to Andrew Bayer and Ilan Bluestone before jumping over to the Slaughterhouse for Eric Prydz and Above & Beyond. I checked out the end of Firebeatz, and then closed out my evening with Flux Pavilion!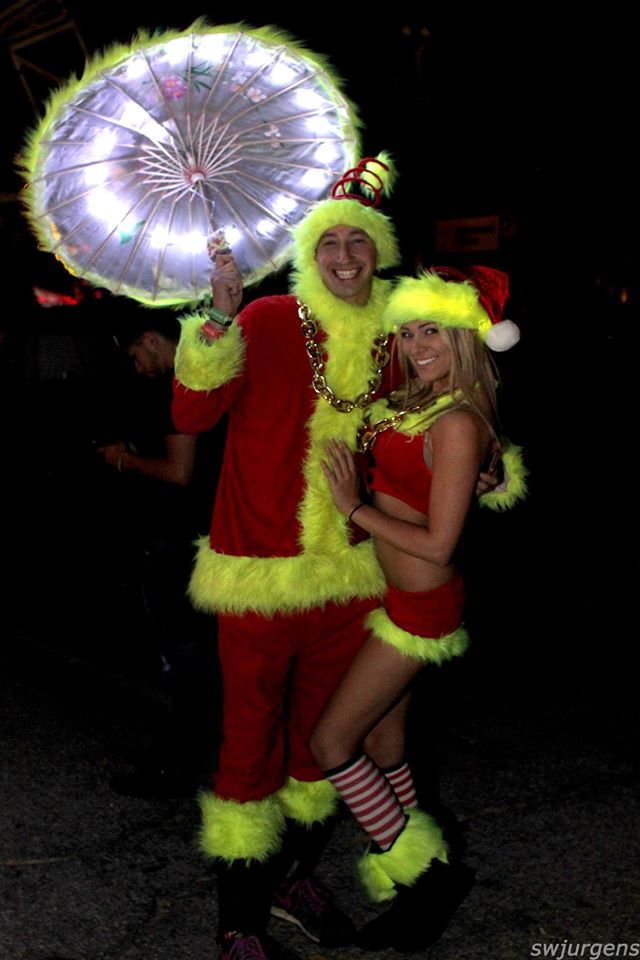 Saturday I was definitely all over the place as well. I started my night with former Discovery Project winner Dr. Fresch at the Chopping Block before heading over to the Slaughterhouse to catch Seven Lions. Due to the accident that had occurred earlier in the week, DJ Snake could not make the event but was replaced by Porter Robinson who threw down an amazing set. He was followed up by Ephwurd, who was performing live for the first time ever, and was definitely a fun set to be at! We left Ephwurd a bit early to head over to the Ghouls Graveyard to catch Mat Zo, and then I ran around for a bit catching bits and pieces of Moby and Laidback Luke's set before heading over to Markus Schulz's set back at the Slaughterhouse. I opted to close out my Escape this year with Get Real, which is Green Velvet and Claude VonStroke, as I had never seen them play together before.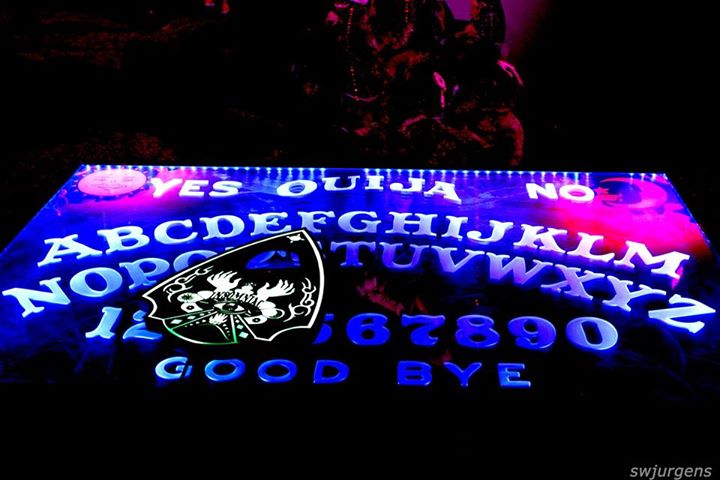 My Top 5 from Escape Psycho Circus 2015:
Eric Prydz
Above & Beyond
Laidback Luke
Dr. Fresch
Andrew Bayer
To sum up the entire weekend, I had an absolute blast as always. Insomniac definitely went way above the norm with this event, and I can safely say that I made the proper choice for my Halloween plans this year.