The San Francisco Armory has been the venue for countless lavish events. This NYE was no exception with Opel and Vau de Vire's annual gathering: New Bohemia NYE. With all that goes on in the city to welcome in the new year, it's easy to let this enchanting event slip under the radar. After all, New Bohemia NYE prides itself in being an alternative to the mainstream events going on that night. The Armory was transformed to hold 4 stages, interactive art installations, and surprises to be found on 3 different floors.
The night was filled with techno and house from a lineup of incredible, somewhat underground, artists. Two large stages stole the show on the first floor along with art, lounges, drinks, and a back door that led to food trucks. Hidden in the basement was the Catacombia stage which kept the music bumping louder than anywhere else that night. Up a few flights of stairs was the upper floor VIP area that featured several open rooms along with yet another stage! The Scumfrog kept the VIP party going all night with a never-ending set beginning at 9:30pm and going until 3:50am. Upstairs was also where the Kink.com presence was felt in the form of leather, spankings, and bondage galore.
Everyone gathered on the first floor to count down into the new year with an aerial performer twirling from her hoop. The vibe from the crowd was so warm the whole night, giving the feeling of a room full of friends rather than strangers. Following the count down I headed over to see Stanton Warriors at the first floor Crystal Palace stage. They started 2016 off with familiar electro house tunes and an insane laser show unlike any other.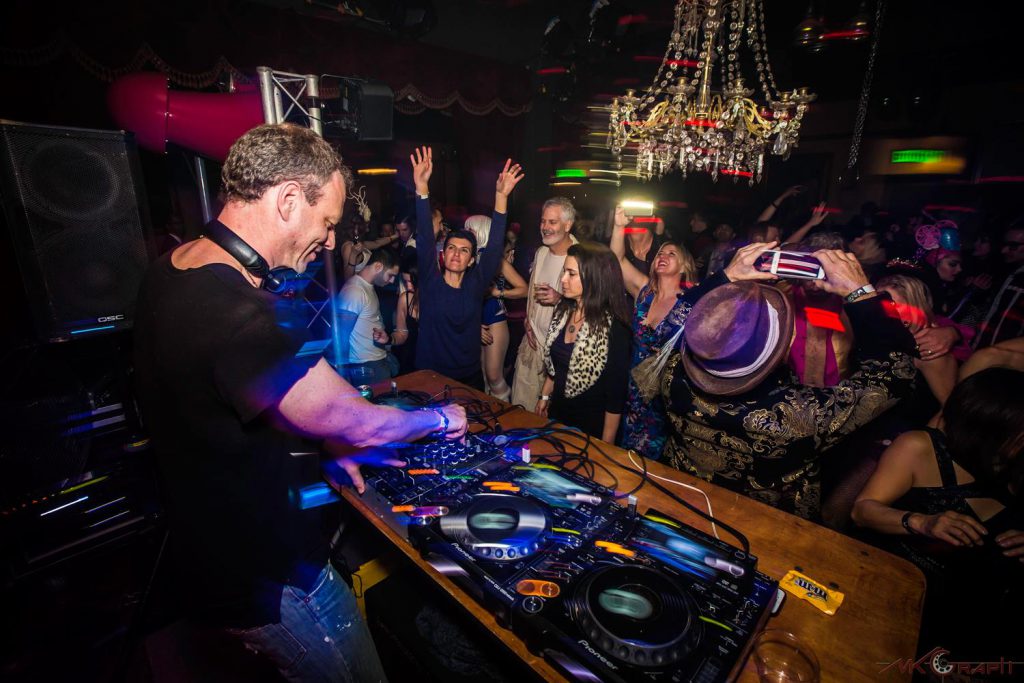 All in all, the night was magical to say the least. New Bohemia NYE brought the burner vibe with every artist and art installation alike. The only downside is now I'm forced to wait an entire year until the next one. If you ever find yourself in San Francisco on NYE, make New Bohemia NYE on your list of events to check out.

EDM Identity's photos from New Bohemia NYE will be posted on our official Facebook page! 🙂