The Electric Daisy Carnival has always held a special place in my life. Starting in 2012, I have made the epic journey to Las Vegas to take part in what has become known as the greatest party on the planet. EDC Vegas is the summit of a year long preparation that makes its stop along some major cities throughout the United States. Orlando has become one of these stops and last week I was offered an opportunity to attend the party on the day that would bring some major trance heavy hitters. The call of EDC Orlando could not be denied and off I went to join in on the celebration of dance music. This was my experience of EDC Orlando 2015 on Friday,November 6.
My journey began at Tinker Field about an hour prior to gates opening. Knowing how long the lines could be at EDC Las Vegas I was prepared to be stuck in the blaring sun for an extended period of time as I attempted to obtain my wristband at the box office. I was pleasantly surprised and reminded of the smaller scale of this particular fest when there was no wait to obtain my band. Within 2 minutes, it was official. And now I would get into the security check line to await the grand opening and journey into a world that I know so well. Once the gates opened, it took about 15 minutes and I was in! Easy breezy! A breath of fresh air compared to the wait that I was used to under the desert sun. EDC Orlando was already impressing me and  my day had literally just begun.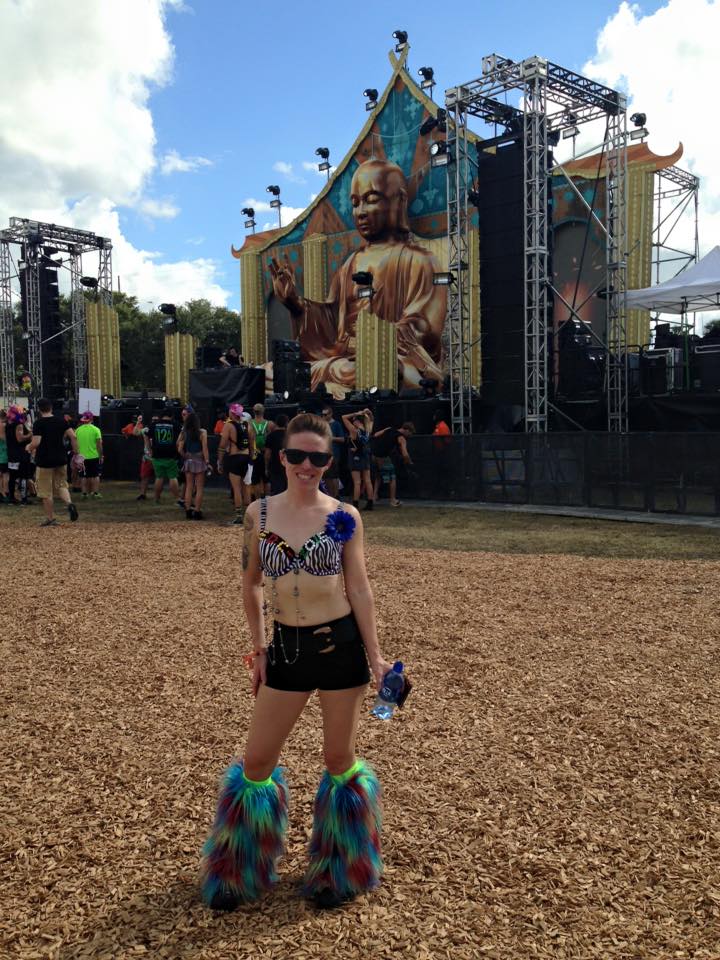 With no stress and hours of dance music awaiting, I made my journey over to main stage where Zav was beginning to pump out the beats. With a quick dance and a moment to take it all in, I decided to tour the grounds before I settled in for the ride of my life. Grabbing a delicious slice of pizza, I wandered over to circuit grounds and realized that this would be a very popular spot for the attendees as Dotcom dished out some serious hard house and trap.  Attendees began flooding in as his beats emanated through the mega structure and I found myself head banging and getting down and dirty before I decided it was time to move on to Neon Garden, the stage that would suck me in and set me on a beautiful trance adventure. On my way to Neon Garden I took in the scenery and realized that this fest, although a fraction of the size of EDC Vegas, had just as much energy and was overflowing with good vibes and excitement. Also, it was easy to get around and with just 3 stages, it would be easy to deal with conflicts in set times. And with this thought, I arrived at Neon Garden where I would stay for the duration of the day.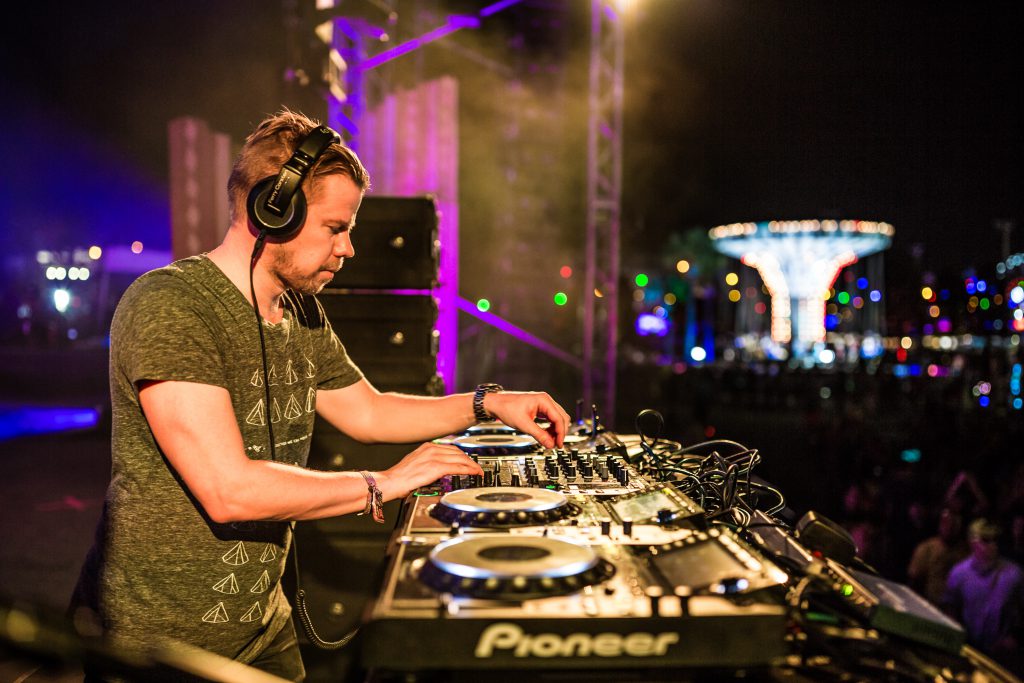 Jason Ross was just getting started and although he wasn't someone I was familiar with, his choice of familiar trance tracks drew me in and I knew that this would be the start to a fantastic show. And then Ben Gold took over the decks, and in this hour I experienced what I can say to be one of my favorite sets of all time!! He destroyed the dance floor with a mix of vocal trance, 138, psy, and uplift. A perfect combo that left me stunned and satisfied. The EDC dancers were now beginning to make appearances on stage in their beautiful costumes. There were dancers with large fruits on their heads, sexy bumble bees, and gorgeous butterflies. Even the clowns on stilts came to say hi! This is the EDC I know and love. Next was Ilan Bluestone and he dished out a down tempo Anjuna set which the crowd adored and I appreciated as a fan of everything Anjuna. With the sun setting and Ilan playing his final track, Ferry Corsten began gearing up for an hour and a half set that would call all the trance addicts to the dance floor. Of course he did not disappoint and when he dropped his tracks "Anahera" and "Reborn", I felt tears of joy well up in my eyes. I was officially in trance heaven.  But, with the sun officially down below the horizon I began to notice the call of the lasers at the main stage. So, I decided to wander on over and check out what Mr. Eric Prydz was up to. Without fail, Prydz had the MainStage floor packed and it was hard to find a comfortable spot to dance, thus leaving me towards the back as I watched the strobes go crazy and the lazers dance over the crowd. It was intense and gorgeous. And the crowd was eating up every moment of that set.  In this moment I realize that Paul Van Dyk was about to take the stage, so off I went to Neon Garden, back to my home away from home. When I arrived back, Paul Van Dyk was already rocking the stage. Mixing live, playing the melody live on keyboard, and conducting the audience to dance as he ran around the stage had my jaw on the ground! He was stunning. So in tune with the crowd, so in love with each track he chose. This man is a master and he performed with such a swagger, even through a couple technical difficulties. After a graceful bow and accepting a gift an audience member threw up to him, he would leave the stage, allowing Simon Patterson to take over and play the final set of the night, taking trance fans on a psytrance trip. This may have been the last set of the day but honestly, his set had the most energy and the hardest hitting beats of any set I had heard all day. Simply put, it was the perfect set to keep the party going all the way to the close of day 1.
In summary, EDC Orlando was extremely impressive. Between the placement of stages, the familiar EDC performers and dancers, the lights, the vibe, the energy, and the best DJ's to ever walk this planet, EDC Orlando gets 2 thumbs up. Attending this smaller festival was a breath of fresh air for me because it was just easy to enjoy the music without having to fight through masses of people (even though MainStage was very busy) or stress about missing a set because the stage may be on the other side of the grounds. Insomniac knows their stuff when it comes to keeping the headliners happy and leaving EDC at the end of the night, I was revitalized with an even stronger love for Insomniac and a stronger passion for the greatest festival on the planet, EDC.