Honestly I had no idea what to expect when Insomniac announced the first Dreamstate in SoCal. There was no lineup released yet, there was no information about the direction that this brand new Insomniac Event was going to head. All there really was, was the hope that this event which was touted to be two nights of pure trance would turn into perfection. When the lineup was announced in pairings over the course of ten days, I just about lost my mind. Not only was Insomniac bringing some of my all time favorites, but some artists that had never even graced American soil yet. The hype train was real. This event was stacked and ready. Tickets went on sale and sold out in less time than probably anyone thought they would.
The multi-month waiting game began. I was so excited that I enlisted an entire new writer to just cover the artists that were playing this event. Everyone I knew from the trance community was overly excited as well. As the event drew closer, more people came out of the woodwork saying they would be in attendance and I immediately knew that this event was going to be something entirely special.
Dreamstate was everything I could have hoped for, and more. I look back on the weekend and attempt to find SOMETHING that was not good, and had a hard time finding anything remotely negative. So this is what I will do, here is the complete list of negatives at Dreamstate just to get it out of the way, but each one is going to have a silver lining.
The "Bad":
Paying for parking is whatever, I'm glad that they had security in the lot.
The bar being cash only is a drag, but drinks were much cheaper than other Insomniac Events I've been to recently
Attendees that slash people's phones and steal people's things are terrible, no silver lining there but hopefully karma will get them.
The temperatures getting down to 38 degrees was lame, but Insomniac did provide us with heaters.
That's it. All the "bad" things from the event. Now that portion is over, I would love to take this time to say something in bold words below.
This was hands down the BEST SoCal Insomniac Event I have been to in nearly 3 years.
Yes. The above statement is true. You don't have to believe me, but I am telling you the truth. I have been to countless Insomniac Events since 2011, and this one was hands down probably one of the best ones I have ever attended. Every aspect of this event just sticks out as something amazing and I just cannot get past how awesome the entire event turned out to be.
Now, I know that many of you don't like "trance" and that is completely fine with me, your mileage may vary. This event was not your typical trance event, nor was it really representative of what many people think "trance" is today. There was no Above & Beyond, Armin van Buuren, Markus Schulz, Ferry Corsten, or any other "trance" DJ that commonly spins at the events you know and attend already. What the mainstream views as "trance" is not really even trance anymore, it is some hybrid of the genre that relies more heavily on house than anything really. In fact, the closest we even got to having any resemblance to that style was Rank 1, and even then I did not mind having them spin that set.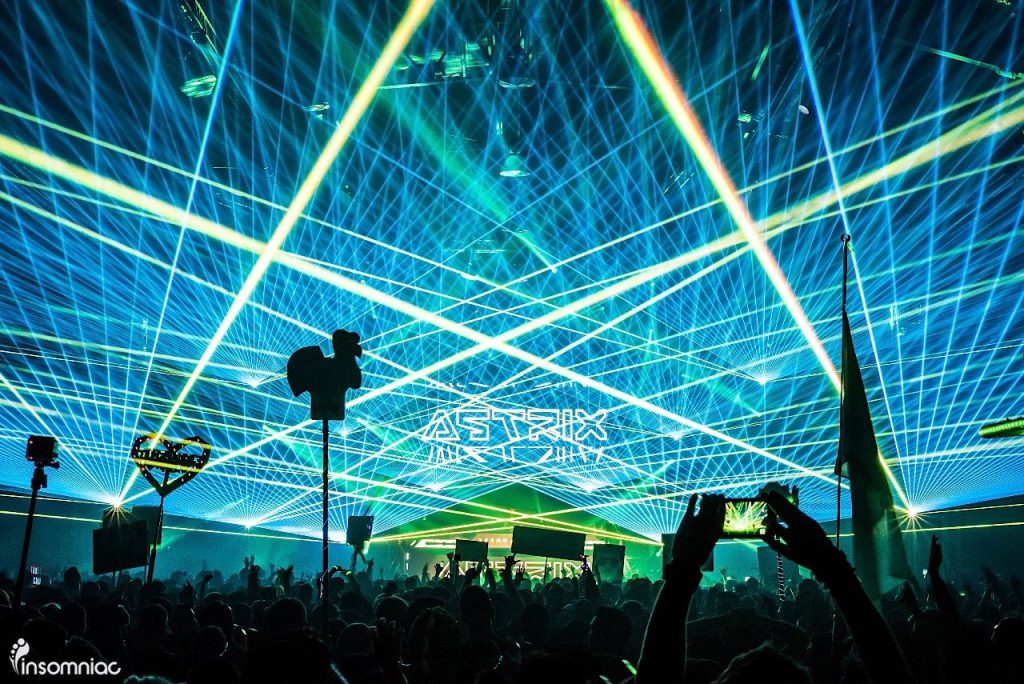 You might be wondering why this Insomniac Event was one of the best ones I have ever attended. Well I'll break it down for you here:
The MUSIC was on point. It has been ridiculously hard for me to pinpoint one specific set that I loved the most, and I entered with a completely open mind. I figured that someone like John O'Callaghan would be my favorite, but it actually ended up being none other than Ben Nicky. That is not to say anyone had a bad set. Each and every DJ that spun at this event killed their set so hard that I honestly cannot think of a bad moment musically. Some people will point out that psytrance vibes stole both nights, but I did not even mind that much. Each DJ had their time to shine, and I have no complaints about anyone's set.
The PRODUCTION was out of this world. I had no idea how Insomniac would take me off the planet for a bit, and I was seriously surprised the moment that I walked into the Damus Building. I even joked with someone about having no lasers(at that point in the night) only to be completely awe-struck by EVERYTHING once the night really got going. The entire production quality inside was obscene, and I was speechless when the event kicked into full gear. As an added bonus, they brought in some European festival feels with the introductions of each DJ and storytelling between each set. It seriously reminded me of Q-dance, or even Transmission in Prague which does similar things to introduce their DJs.Also, I'd like to note that having cheap drinks is beneficial, even if it was cash only. The photo booth, which is hands down one of my favorite things at Insomniac events recently, was present as well. The merchandise was fashionable and fairly reasonably priced for the quality, maybe they will have a snapback for me to rock next event. Finally, the food vendors(looking at you Taco Truck) KILLED it with some great food at reasonable prices.
The VIBES were unreal. I had a hard time explaining this one, because I think for so long people have been dealing with some bad vibes at events they go to. Now, I'm not going to say that it was perfect in the sense that everyone was on the same level of PLUR, because I do know some people had their belongings stolen, but it was pretty great all around. Everyone was so nice and happy to be there, I think even the trance elitists shut up for a minute to realize that this event was the best thing that has happened in a long time. I spent a decent amount of time outside chatting with people, and I would say a vast majority of the people I interacted with were from other places. I met people from the East Coast, Canada, London, Texas, and everywhere else possibly imaginable. The Trance Families were out in full force, and the meetup that Insomniac hosted was massive!I will say this about the vibes, I have not encountered such levels of people being happy, friendly, and excited about an event since probably EDC Las Vegas 2012. I can't tell if this is because trance and other music that promotes such a positive environment saw a lesser role in recent years, but I definitely feel that it is pretty much the reason. Trance as a genre has so many different varieties and ranges, but the common theme is that its uplifting and not aggressive. I am subscribing to the idea that aggressive electronic music has bred a new generation of ravers that honestly push negative vibes out into the crowd and community.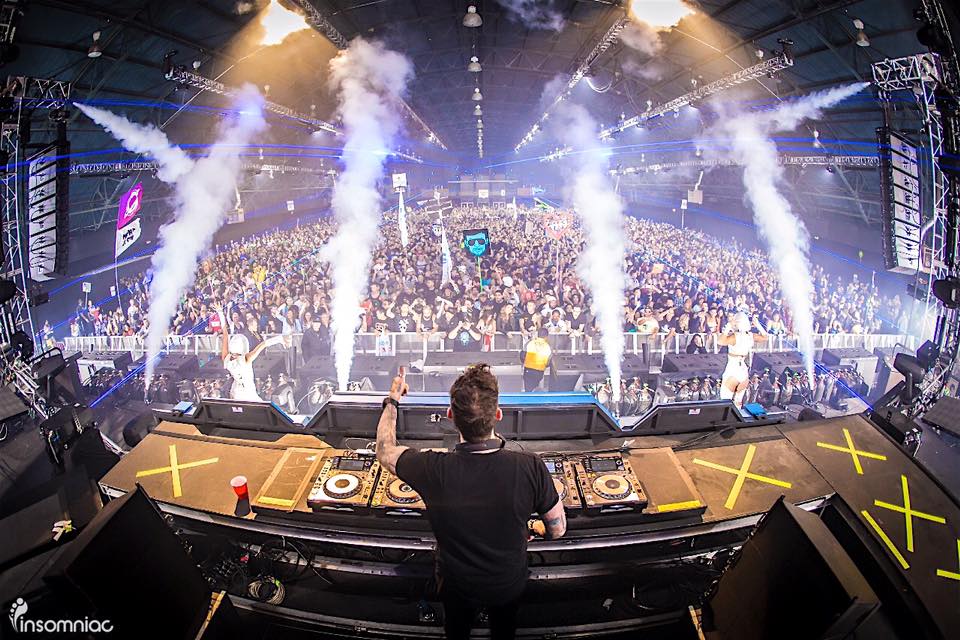 All in all, this event was pretty much perfection over the course of two days. Earlier I mentioned that Ben Nicky was my favorite set, and I stand by that statement. Here is Ben Nicky's set from Dreamstate so you too can be lost in what I consider to be one of the best trance sets I have ever listened to.
My Top 5 sets from Dreamstate 2015:
Ben Nicky
Bryan Kearney
John O'Callaghan
Astrix
Orjan Nilsen
Check out our list of released sets from Dreamstate! Click HERE!
I can't wait to see how Dreamstate SF 2016 stacks up to this event in January. I'll see you all there!