Five years ago Das Energi was just a small festival in a small market. Since then it has grown into a festival that can not only hold its own but also give us experiences that no other festival can. Das Energi 2016 is officially over! We hope you were able to catch the action!
Did we take a picture of you or you want to check out our picture? Check out our Event Gallery on Facebook!
---
The second day of Das Energi 2016 was just as good if not better than the first! I've never seen a bigger, more friendly, and more energetic crowd in Utah. So many things came together to make this festival such a great experience for so many people. I'm extremely glad I got to be a part of it. Utah is severely limited when it comes to the party scene (I'm looking at you Department of Alcohol & Beverage Control) but even with those limitations V2 manages to throw a festival that can provide just as unique of an experience as the major festivals in the scene. I'm not saying Das Energi is the next Electric Daisy Carnival: Salt Lake City but the vibes are friendly, intimate, and something all their own.
It's been a wild five years since Das Energi originally started, but this year was incredibly successful. I look forward to not only the next 5 years of Das Energi but the continued success of the festival scene in Utah. We're a small market, but we know what we like and we're passionate towards every artist that comes our way. Every artists I've interviewed says Utah is a special place because of the crowd, the energy, and our scenic beauty. Never lose that love Utah!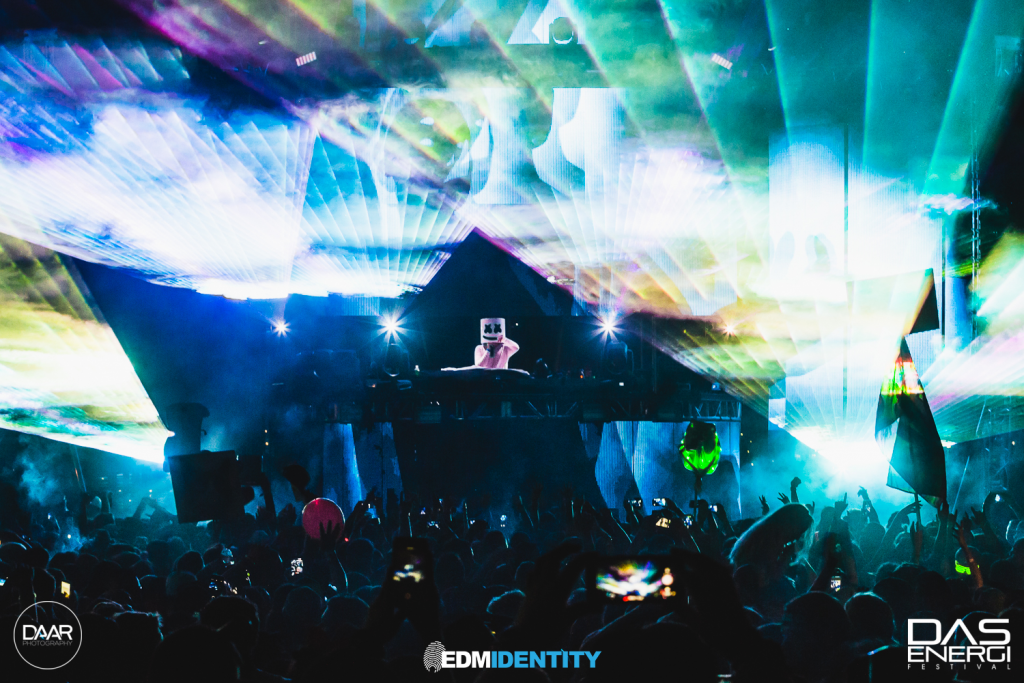 Marshmello
What is there to say about the man in the mask that hasn't already been said. He played all his originals that everyone expects, as well as mainstream bangers that kept the crowd hyped throughout the set. Not to mention a visual and laser show that's out of this world!
Gareth Emery
Gareth has killed it recently, not only did he recently release a new album (and a soon to be Remix LP). But his shows throughout the festival circuit this year have been some of the best we've seen to date. Das Energi was no exception. His set had incredible flow and he definitely proved to Utah that trance isn't dead!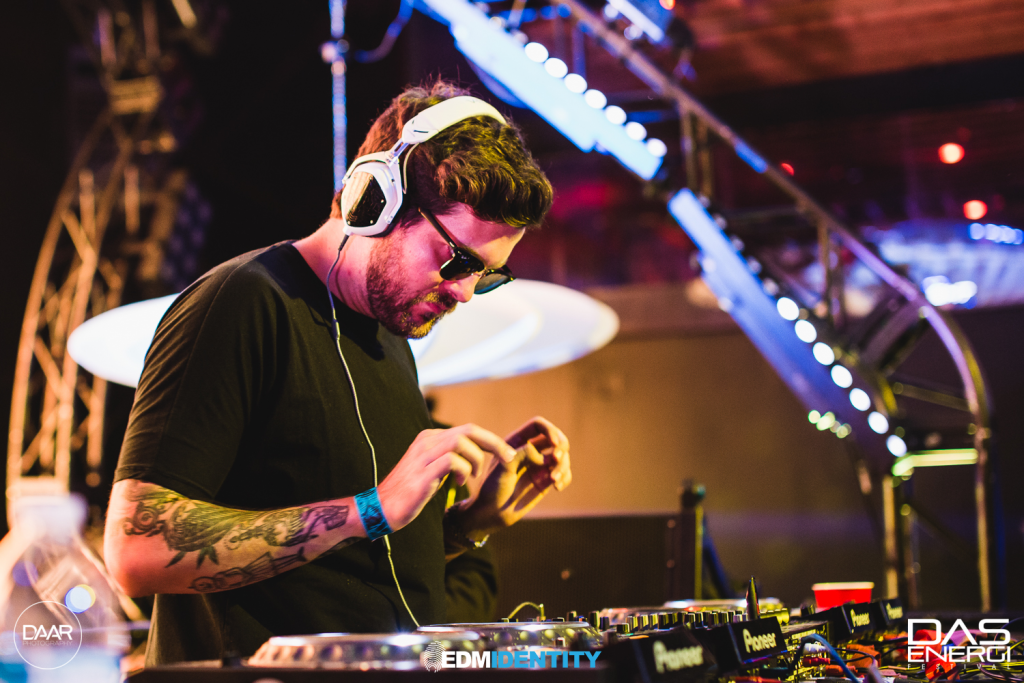 DJ Hanzel x Drezo
It's been a dream of mine for sometime to be able to see Dillon Francis play as DJ Hanzel. Night 2 made that dream come true as Dillon surprised everyone by joining Drezo on stage to go "von deeper." Including playing an unreleased DJ Hanzel x Drezo song!
Jayceeoh
A perfect mixture of hip hop and electronic music. This was Jayceeoh's second appearance at Das Energi festival and he didn't disappoint. The crowd went nuts for him last year, and this year was just as good if not better.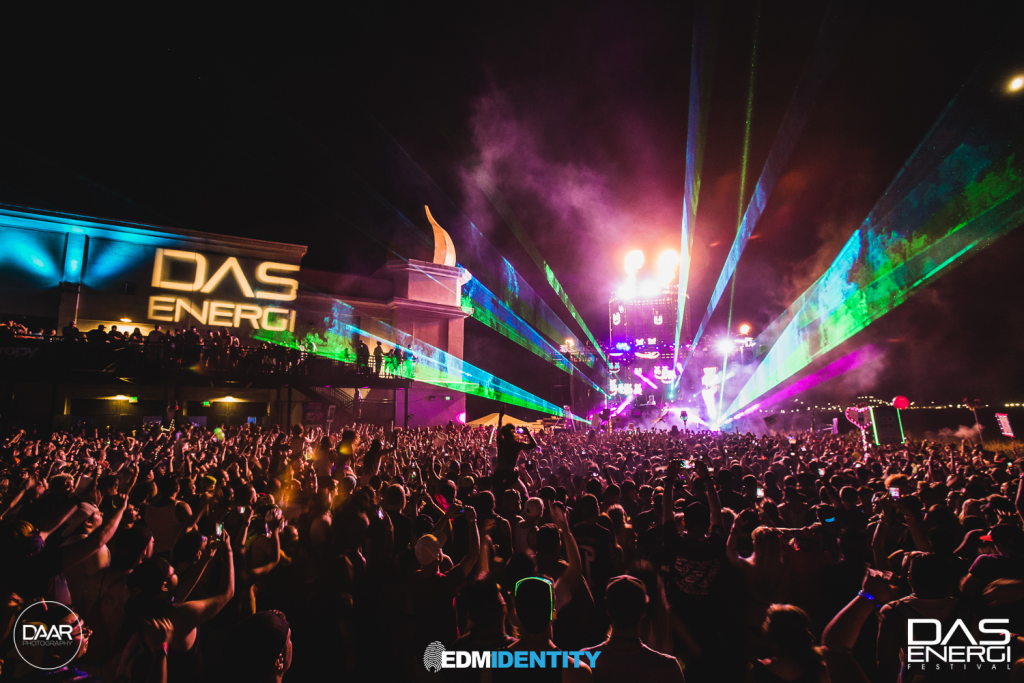 Overall, Das Energi Festival 2016 was an incredible success.
Everyone that I've spoken with had an incredible time and loved the festival. The art they brought was fun and inventive. The stages were the best we've ever seen from V2. And the artists all played incredible sets with amazing music. It all came together to create an experience that most attendees won't soon forget. Stay tuned for more coverage! We have tons of interviews coming from artists at the festival including Black Tiger Sex Machine, Nora en Pure, Jayceeoh, Fransis Derelle, and SHARPS! And Get Freaky, V2's annual Halloween rave is just around the corner! Did you attend Das Energi 2016? Let us know your experience in the comments.
Be sure to check out all of our previous Das Energi coverage.
Did we take a picture of you or you want to check out our picture? Check out our Event Gallery on Facebook!
---
We've like to give a special thanks to a few people.
V2 Presents. Thank you so much for letting us be a part of something special. I've been a part of the Utah scene for years, but this was the first event I covered for EDM Identity in Utah. Thanks for your generosity and for creating such an amazing event.
David Arellano/DAAR Photography. Without you we wouldn't have been able to cover this event nearly as well as we have. Thanks for shooting this event for us. You got some amazing shots and we hope to work with you in the future!
Stay Energized with Das Energi 2016 on Social Media
Website | Facebook | Twitter | Instagram
Connect with V2 Presents on Social Media:
Check out David Arellano/DAAR Photography's other work