Anticipation saturated the air of the Town & Country Resort as excited guests entered its grand doors on December 31, 2015 for Infinity NYE 2016. Flashes of sparkle, chatter of the incredible night ahead, and colorful outfits filled the 8 o'clock hour. The epic New Years Eve celebration was fully in session. I was surprised to see how many guests were lined up at the hotel early on the in the night. The event was listed as running from 8pm to 3am and it was encouraging to see lines already forming with people grooving to the beat and smiling ear to ear early on. Word was out and it was really happening – San Diego was hosting an event unlike it had seen before.
As compared to other New Years Eve events happening in the area, particularly at clubs and bars, Infinity NYE was certainly unique. It showcased major international artists, provided an all-encompassing arena for fun festivities, and took over an entire resort solely for EDM loving attendees. Eventvibe certainly outdid itself with this one!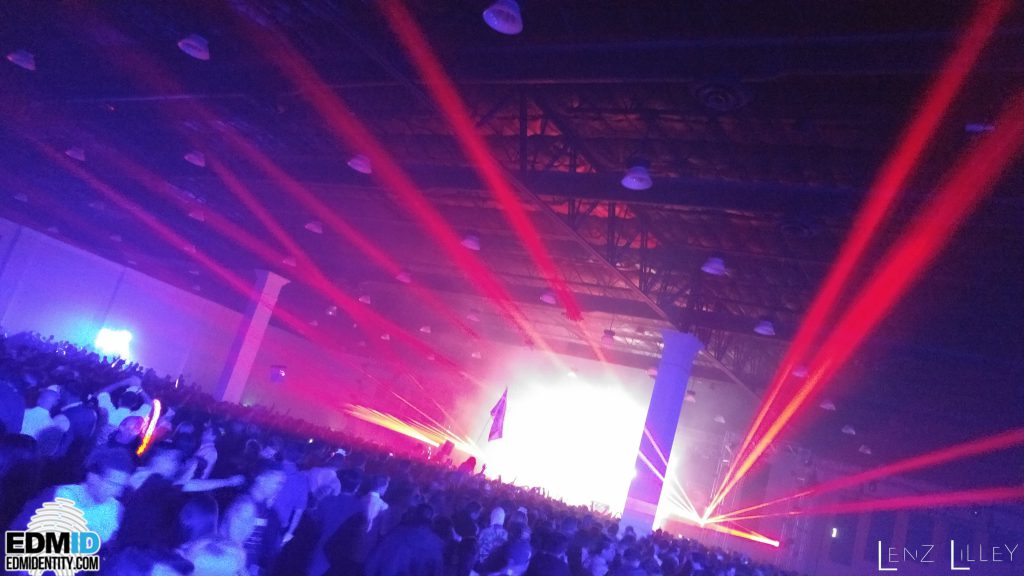 Infinity NYE 2016's lineup included Above & Beyond, Crizzly, Michael Woods, Waka Flocka, Bad Royale, UZ, Silent Riot and Tommy Maverick…just to name a few. I was lucky enough to see Crizzly, Michael Woods, and Above & Beyond myself. The event was massive, I had to step back from the main stage to seek out the three other beautiful stages that Infinity NYE featured for a bit too. Only after asking for directions, getting lost around a few corners, and finally reading carefully placed signs, did I finally discover the expanse of talent that Eventvibe had procured for this venture.
I couldn't help but feel pure joy as I walked through the main entrance doors and started my night. Positive vibes and high energies were palpable in the air everywhere I went. Strangers happily greeted each other, friendly hotel staff guided guests…and dancers (of all shapes and sizes) danced the night away. After I spent some time getting acquainted with the different stages, I settled into Michael Woods' dynamic set. I was lucky enough to get there as he first began his musical journey and was able to jump along with the crowd front and center. The magnificent glow of the lasers flooded the entire room, entrancing more and more people towards the stage. As Michael Woods' set increased the energy of the room, I found myself in a crowd of more fellow shufflers, one of whom I had the honor of trading kandi with. We raised our arms air towards that magical electric sky, jumping, and feeling the beat until we were all moving as one.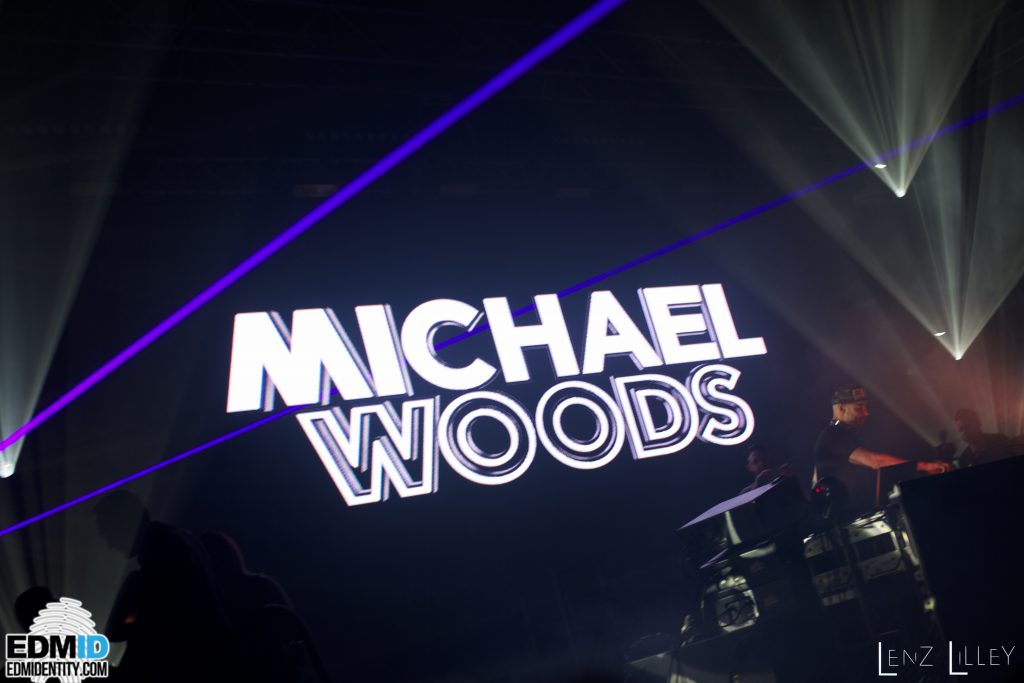 I took a moment to step away from Michael Woods' set to experience the wild dubstep, electro house, and trap of Crizzly's stage. He had drawn a good sized crowd that was grooving to his hip hop inspired beats. It was nice to take a quick break from the rest of my trance filled night and celebrate the evening with more diverse crowd of music lovers. I noticed that Crizzly played both well known trap tracks alongside a very well-mixed set. Combined with yet another awesome laser show, this edgier stage proved to well worth it.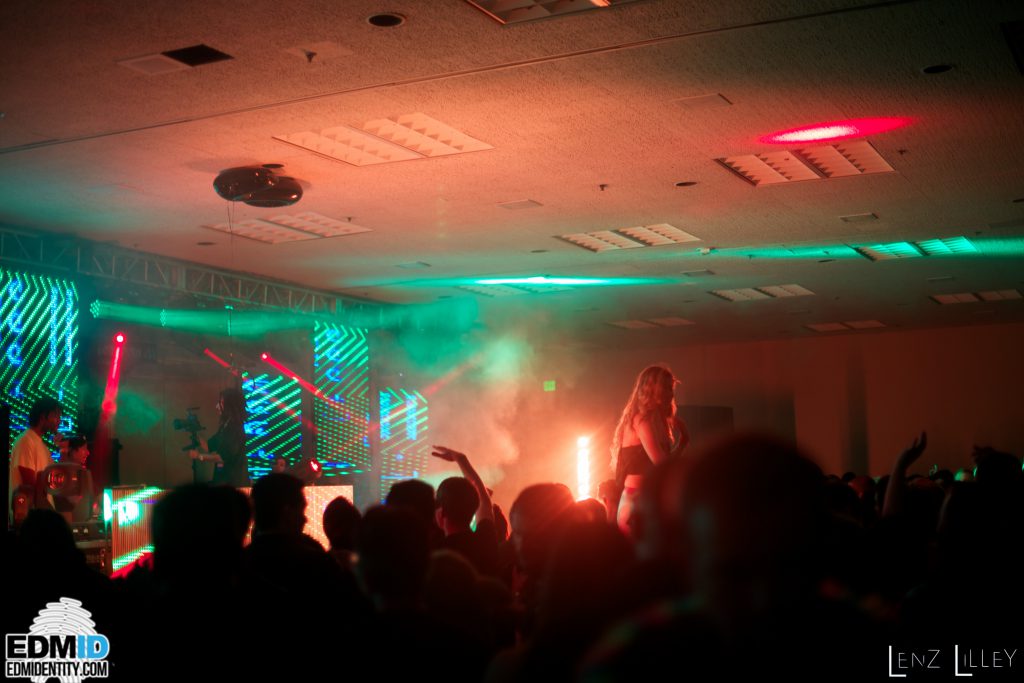 About half an hour before midnight, I shuffled back to Michael Woods' stage to join the progressive house/trance crowd. I was able to get back to my spot front and center in no time. Then, before I knew it, the start of the New Years countdown was flashing on the expansive LED wall behind Michael Woods' set. I squealed with excitement as the crowd collectively exclaimed the iconic "10! 9! 8! 7! 6! 5! 4! 3! 2! 1… HAPPY NEW YEAR!" Bursts of silver confetti cascaded from the ceiling and showered us with wishes for a beautiful new year. We cheered, we hugged, we kissed and with that, we bid farewell to 2015!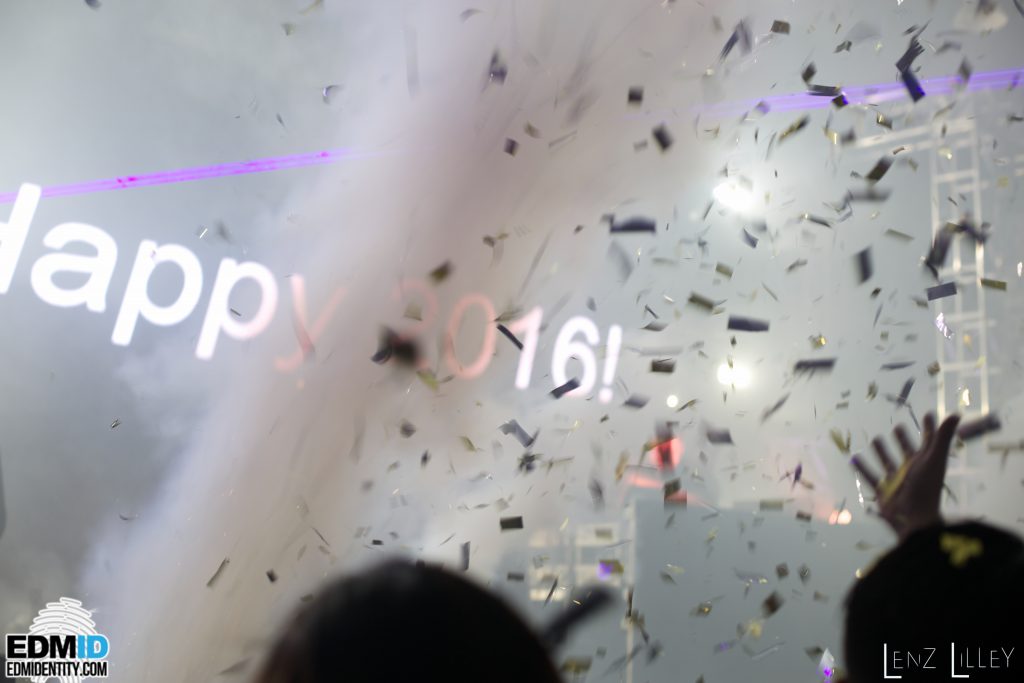 And what better way to start an incredible new year, than with the legendary Above & Beyond? I thought the awesome lasers and lights couldn't get any better than they already were, but I was happily surprised. The wonderfully integrated light performance at Above & Beyond's set added to an already epic musical adventure. Each track they played brought back memories of magical moments that I had experienced in 2015 and promised an even better new year. Their personalized notes to the crowd, sincere New Years blessing, and "push the button moment" made every second of their 2 hour set that much better. I am a very devoted Above & Beyond fan myself and I honestly couldn't have been more grateful for the opportunity to start 2016 with such goodness. Thank you graciously!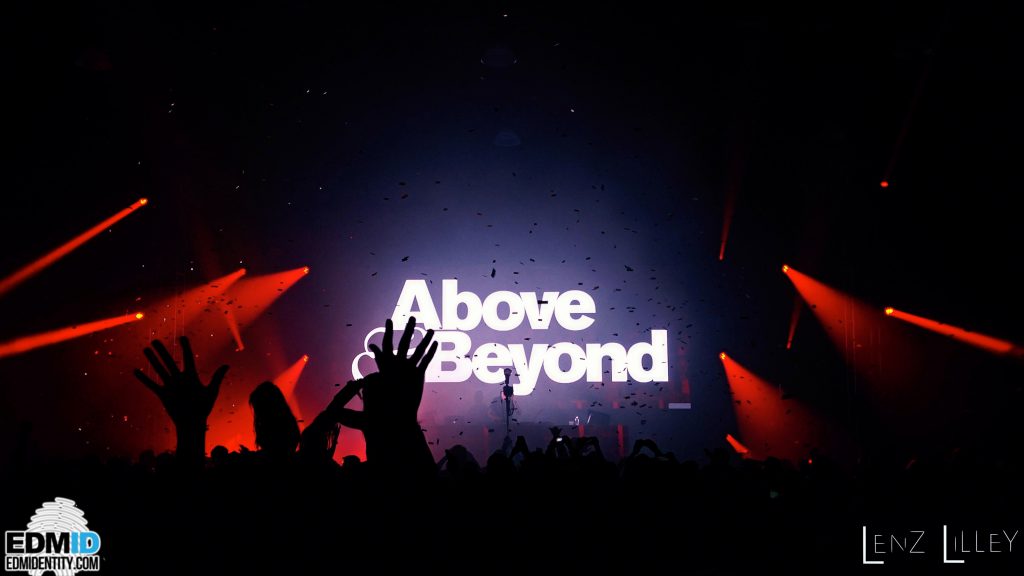 The seamless combination of a traditional EDM festival with a conventional club/concert New Years Eve celebration was key to the success of Infinity NYE. It properly catered to exactly what an EDM-loving guest would need for a successful celebration. Everywhere I looked, I would see guests taking advantage of the ample dancing space, conveniently located bars, comfortable resting areas, readily available coat-check, easy to access bathrooms, and of course, the absolutely incredible sound and laser light performances.
To further enhance each guest's experience, Eventvibe also allowed fun and creativity when it came to New Year's Eve attire. I was happy to see fellow tutu wearers, LED glowing costumes, and colorful graphic print shirts throughout the event – most of which wouldn't be regularly allowed in a club atmosphere. The comfort and creativity that these outfits allowed were definitely beneficial to everyone's overall sense of fun. Guests were allowed to just be and celebrate life…the perfect recipe to ring in the New Year!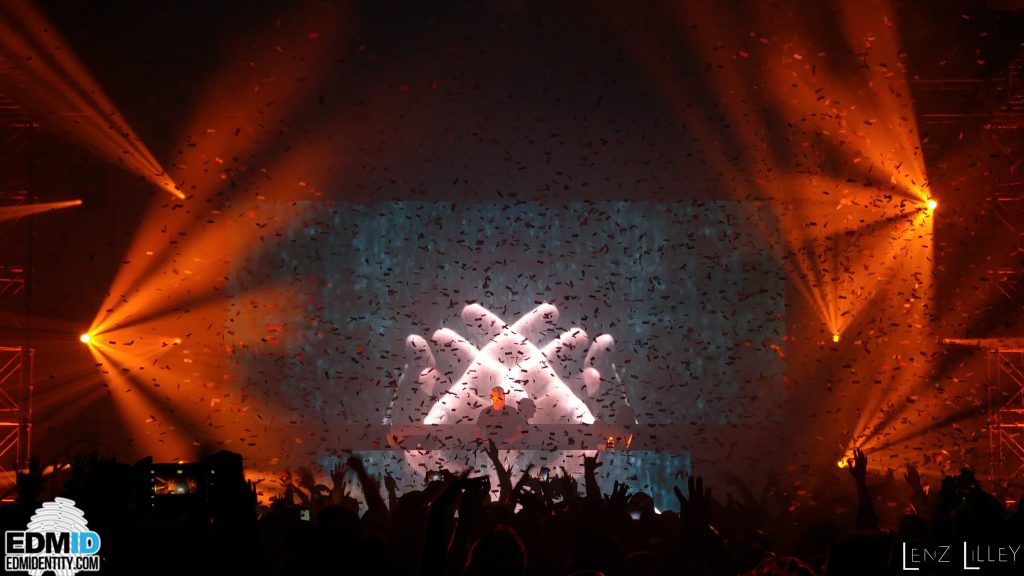 I still can't believe that an event of this magnitude happened right here in San Diego! I feel incredibly lucky to have experienced such an awesome New Years Eve celebration and I know that hundreds of fellow San Diego music lovers will agree. Here's to hoping that next year's New Years Eve celebration will be even more amazing!
Cheers to an awesome 2016 full of happiness, adventure, and of course… amazing music! Happy New Year!
---
EDM Identity's Infinity NYE 2016 Coverage:
Check out our Infinity NYE 2016 Photo Album over on Facebook by clicking HERE!
Want to read about Justin's Experience? Click HERE!