I've kept a running bucket list of incredible lifetime moments to capture since I was a little kid. This list includes things like skydiving over the Swiss Alps, spending a day with Buddhist monks in Thailand, and dancing at Transmission in Prague. Well, up until recently, I never thought that I'd be able to cross off a very special item off my bucket list so soon. I still can't quite believe, in fact, that I've actually had the opportunity to experience Eric Prydz In Concert.
EPIC 4.0 was, simply put, incredible.
The magical evening took place in The Hollywood Palladium on Saturday, February 20. Doors opened at 9pm with opener Sebastien Leger turning the tables before the legendary Eric Prydz took the stage at around 11:00pm. My boyfriend and I reached The Palladium at 8:30pm and in our search for parking, drove past a long line of event-goers reaching nearly around the block! With my window down, I could hear hopefuls asking people in line if they had any extra tickets to sell and being met unanimously with apologetic head shakes. Eric Prydz had completely sold out the venue for 4.0 and was taking over Sunset Blvd. I could feel the anticipation in the air…it was going to be a night to remember!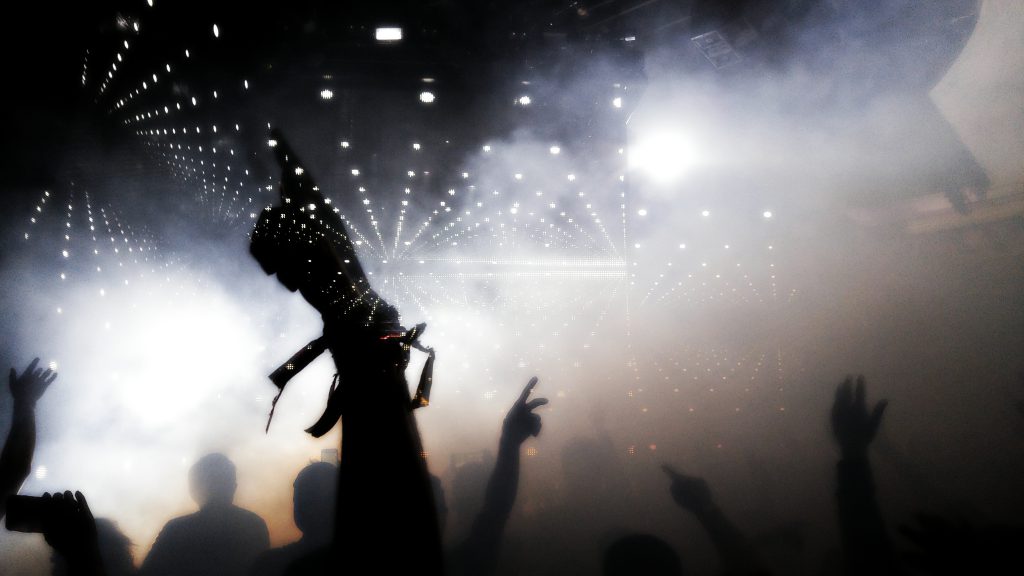 [Photo credit: Lenz Lilley]
The Hollywood Palladium was the perfect venue for this event. The dance floor was large enough to accommodate a healthy crowd but much more intimate than a festival or even larger LA venues like Avalon Hollywood. There were ample bathrooms, bars, and food stands throughout the venue as well as a balcony area and smoking patio that provided a variety of vantage points and perspectives on the performance. French DJ/Producer Sebastien Leger was an awesome opener for Eric Prydz. He graced The Hollywood Palladium with a fun tech-house and techno set that lured the crowd towards the stage and started shuffle parties throughout the dance floor early on. At about 10pm, I noticed that the venue was still filling in with guests filtering through its doors. However, all it took was a quick trip to the bathroom at the right time to return to a completely packed dance floor. Surprisingly enough, we were able to find a decent dance space closer to the stage just in time for Eric Prydz to claim his throne on the decks.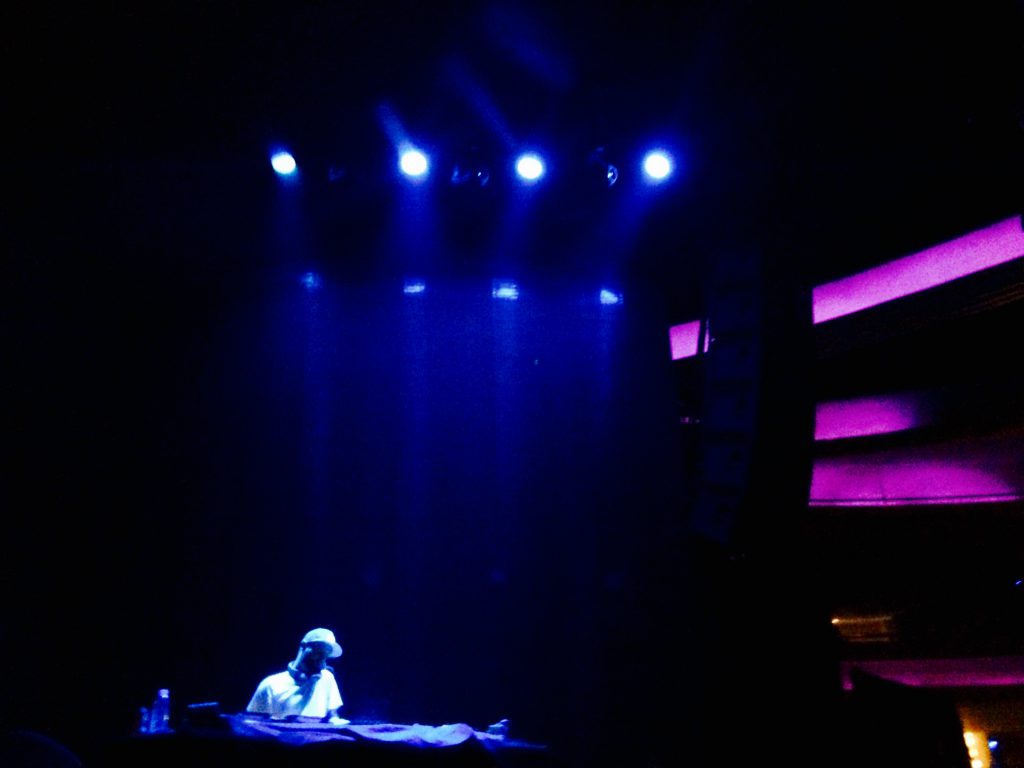 [Photo credit: Lenz Lilley]
Eric Prydz was met with cheering applause even before he played his first note. The excited crowd on the dance floor was already moving and grooving in anticipation for his performance. As he played his first track, the stage around Eric Prydz lit up and created a structure of light and holographic images that moved with perfect compliment to the beat. At one point, someone turned around to ask me if they were actually seeing Eric Prydz in a tornado. Sure enough, the man was spinning in a colorful laser thunderstorm complete with a holographic tornado within his virtual cube of light and color. Eric Prydz took his guests on a wild and beautiful ride through his traditional Prydz, Pryda, and Cirez D classics.
It was a seamless showcase of sound that was a delight for just about every sense. Like most people, I tried to change where I was watching the concert from in order to get the best overall experience. Sometimes, it was beautiful to be up close and personal with Eric Prydz, just a few feet away from the stage, and other times, it was much grander to retreat to the back of the house and fully experience the spectacle of his performance in its full grandeur. For tracks like the very well-loved "Allein", I found that being closer to the back of the house, in line with the front of the stage, allowed the guest to fully experience the magnificence of Prydz's creation — a performance detailed down to the tiniest laser beam geared to create the ultimate sensory experience.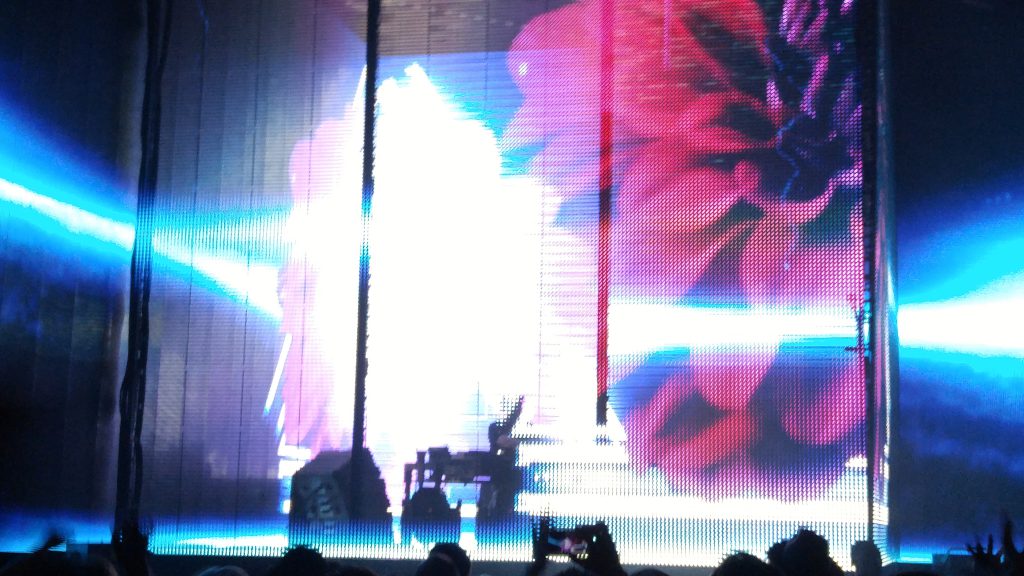 [Photo credit: Lenz Lilley]
The fact that Eric Prydz created holograms to match his music was incredibly innovative. Some of my favorite ones included the aforementioned tornado, the Cirez D mouse, the Pryda 'Y', the skull, the Opus album head, and the sun and moon interplay. Between the holograms, the lasers, the lights, and the booming bass, I felt like I was watching a film on the big screen in some sort of all-encompassing 3D-360-degree experience theater! I remember there was a moment in the night when I was so enveloped in the mastery of the EPIC production that I had lost all concept of time. I had no desire to check my phone or ask what time it was because, honestly, I didn't want the show to end. Some of my favorite tracks of the night included "Run," "Allein" and of course, "Opus" which he masterfully played as an encore track when no one (and I mean NOT ONE PERSON) left the dance floor at the end of the show. The tracks Prydz played were all the crowd needed to be sent into a wild frenzy of dance beneath his signature green lights.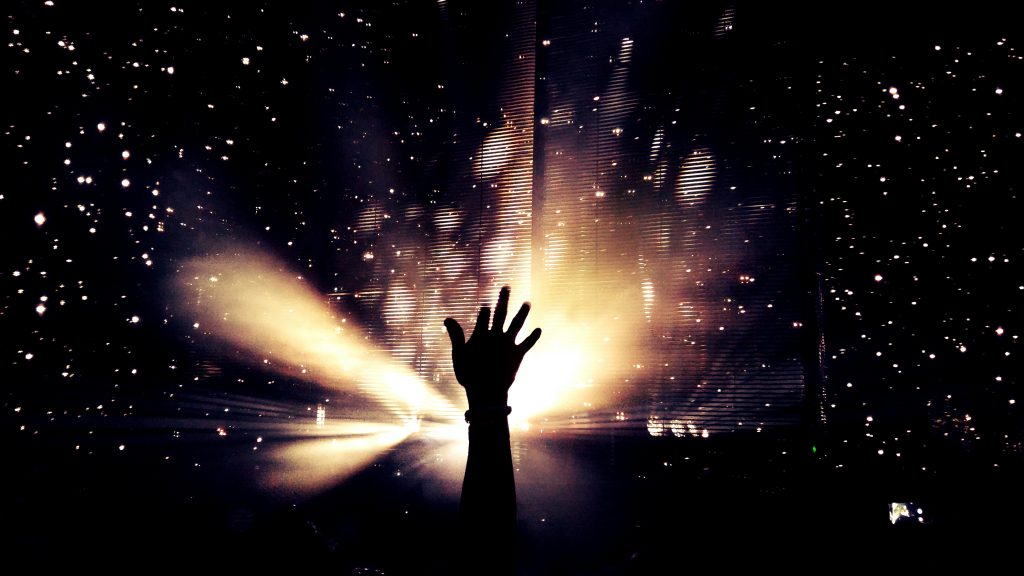 [Photo credit: Lenz Lilley]
EPIC 4.0 at The Hollywood Palladium was a masterpiece of pure art. It didn't matter if you were a hardcore Pryda, Cirez D, or Eric Prydz fan walking in the door. I met someone who thoroughly enjoyed the show and was there simply because he had heard "Call On Me" years and years ago. Eric Prydz masterfully wove sound, light, and color together into a tapestry of beauty that transcended imagination. He has proven his prowess throughout the EPIC series considering that not one of his 4.0 series shows have been exactly alike. Eric Prydz molds his craft to his crowd like a sculptor molds clay. He provides the best musical experience possible for each and every venue based on what he actively discerns that night. He is, by far, one of the most talented artists I have ever had the privilege of seeing. Eric Prydz is a rare wizard, the kind of paradigm defier and genre breaker that only comes around every once in a while. He is, as my boyfriend says, a Millennial Mozart. 
If you want to catch EPIC 4.0, it's not too late! Buy tickets here for the end of his West Coast tour!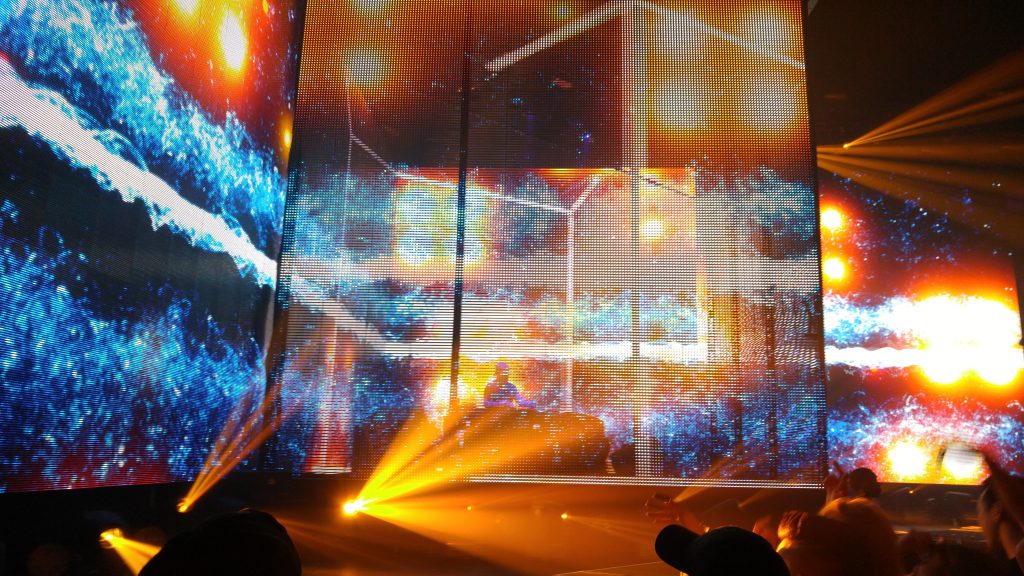 [Photo credit: Lenz Lilley]