Opel Productions' Halloween event Phantasm SF featured Rob Garza, Polish Ambassador, Kimba, and Croatia Squad's debut performance in San Francisco took place at the historic San Francisco Armory last weekend – and provided an alternative to more "mainstream" events in California such as BOO! San Francisco and Escape Psycho Circus in SoCal.
The room warmed up and began to fill quickly as Rob Garza was taking over the booth. The tone of the music shifted almost immediately, and didn't increase in intensity but rather in sophistication. It was a great way to introduce the evening and show what Phantasm was really about – the music. Garza's multi faceted musicianship was very pronounced throughout the hour – it definitely gives him an edge in both producing and performing. From there, I headed to Polish Ambassador on the other side of the venue which was already popping by the time I got back stage. His booth was decorated with candles, skulls, and Day of the Dead regalia. A large crowd was dancing on stage – and it was awesome to see so many people in costumes enjoying his funky beats and just getting wild as the evening rolled on.
Meanwhile on the upper VIP floor, Kimba spun recognizable, chill, down tempo and deep house tracks with an adjacent bar and lounge area. This provided plenty of room to dance in a small, intimate environment, grab a drink and light snacks, and check out the awesome erotic art and decor that adorned the halls. Back downstairs, Croatia Squad's debut performance in San Francisco went off during peak drinking times of the evening and his unique and engaging flavor to both current and 90s/2000s pop and hip hop tracks was perfectly timed. After a chill set from Polish Ambassador the crowd came ready to party and it was one of the most fun sets of the evening.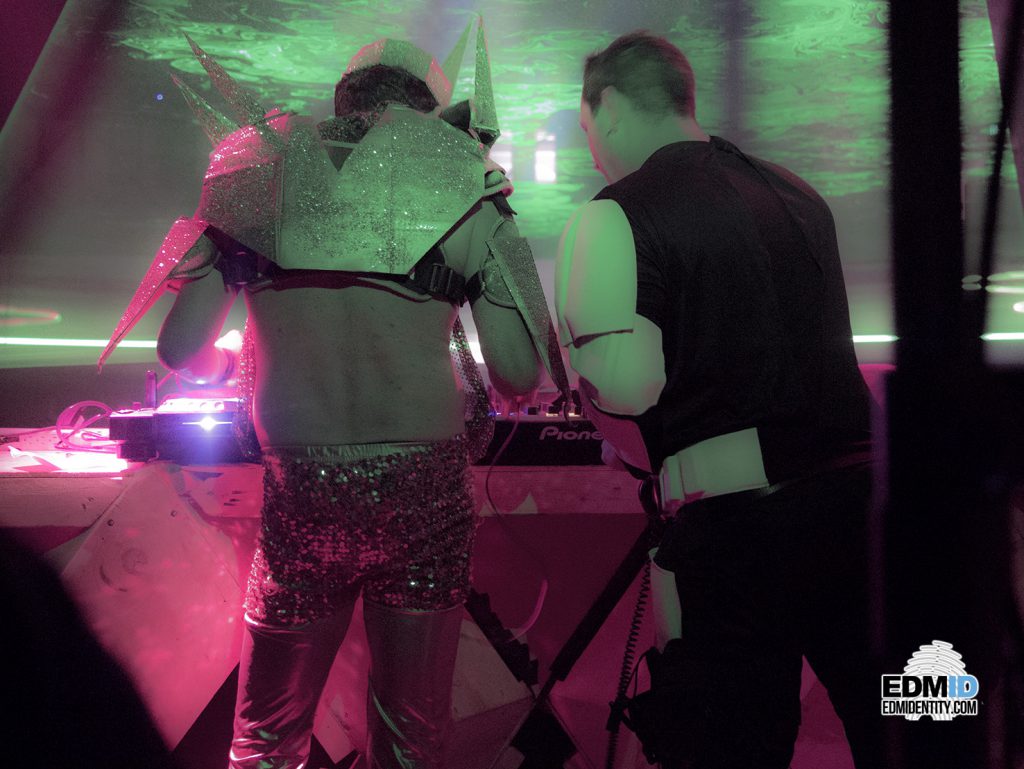 Phantasm SF was beautifully run by musician, event producer and philanthropist, Syd Gris, who delivered an excellent performance with passion shining through from beginning to end. By this time, a lot of party goers had made their way to other locations as last call for alcohol was approaching. This left the remainder of the crowd one who truly seemed to be there for the music and an authentic Opel Productions experience. It was amazing watching Syd as he witnessed Phantasm's production come to life. Phantasm SF also included Kink.com models entertaining the party in interactive ways – with wandering performers and stationary models in seductive poses, even allowing curious onlookers to watch brave participants engage in light "kink" activities like gentle spanking, whipping and electric shocks on the behind. Downstairs, interactive art installations, booths offering chair massages and facepainting, and beautiful Halloween and erotic themed art provided activities for guests. The interactivity was great, and enhanced the atmosphere with overpowering it.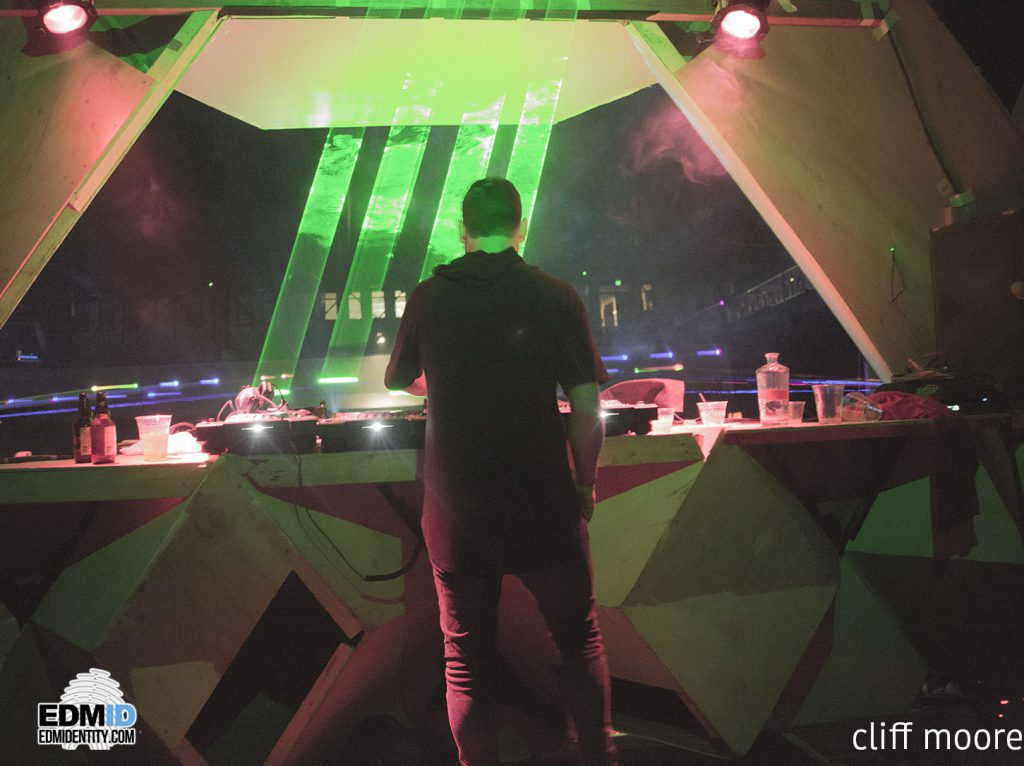 The bottom floor was divided with two large curtains and a stage on either side. The sound quality and production were great – music from one stage didn't leak into the other when sets were simultaneously occurring. I do think the turn out for Phantasm was underestimated; the event was packed, and all through the evening people were still trying to get inside to party. There was also a costume contest, and a couple with incredible matching dog mascot costumes won. However, my personal favorite was "Netflix and Chill" – a nude body suit and a giant Netflix envelope.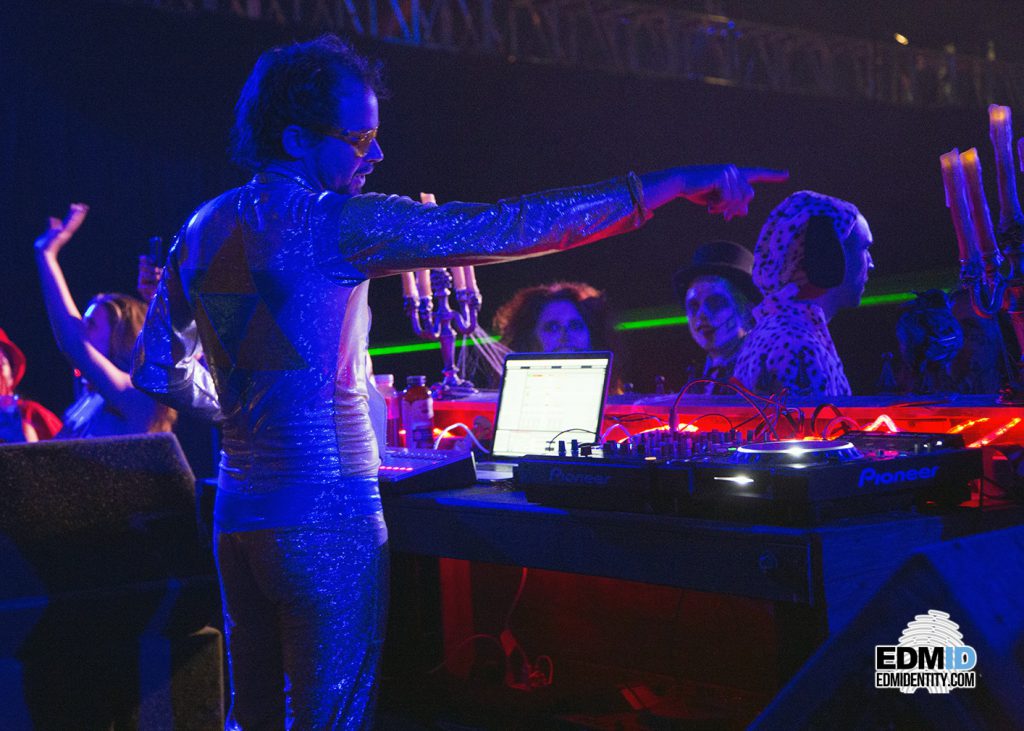 The crowd was interesting and much more of a mixed bag than typical EDM events. Besides the younger crowd, I met lots of Burners in their 30s and 40s, many of them born and raised in San Francisco, and it was awesome hearing stories of Spundae and other events from years ago. I met many people from the UK as well, which was awesome. I'm definitely looking forward to attending more Opel events – and am looking forward to what's in store for next Halloween!
Full Photos from Cliff Moore Below!