Based in Seattle, FreakNight is a two-day annual Halloween festival organized by USC Events that accommodates around 22,000 attendees each year.  This vibrant electronic music event is usually held at WaMu Theater in downtown Seattle.  FreakNight 2015, however, was shifted in the location due to unfortunate circumstances at last year's event.  Instead, it was held at the Tacoma Dome arena, about a thirty minute drive south of Seattle.  Determined participants were undaunted by the trek and still managed to pack the house, especially on Halloween night.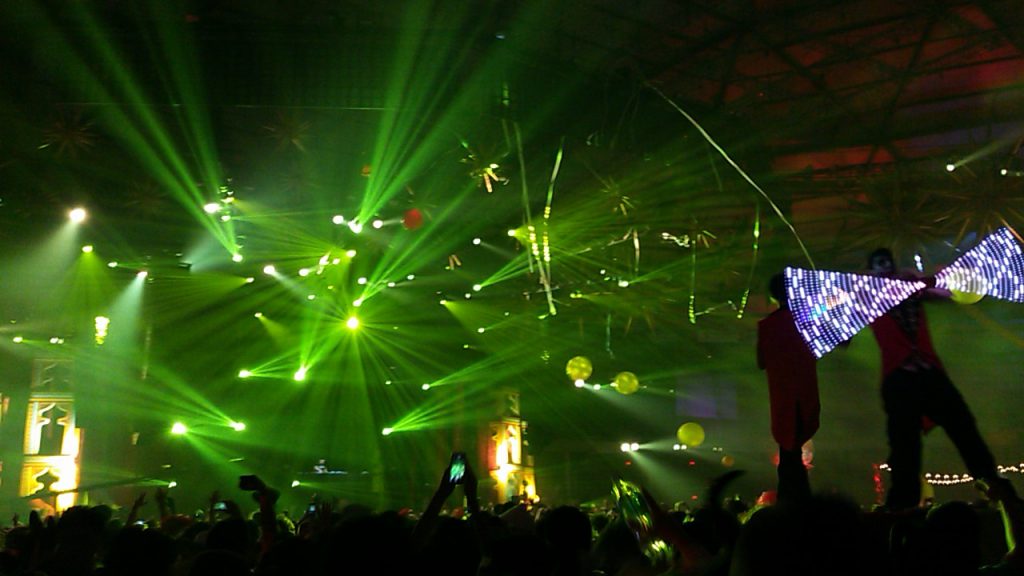 Despite the difference in location, FreakNight 2015 still accommodated its usual three genre-based stages, with one giant main stage in the center and two smaller side stages.  The main stage, called the Twisted Big Top, housed the more mainstream EDM and major headliners; the Midway of Mayhem, separated from the main stage by a large black curtain, was for house music on Friday stage and Saturday's trance stage; leaving the self-explanatory Bass Asylum in the side wing.  Beneath the dome's roof were also VIP areas, concession stations and several chill-out zones, with performers sporadically interspersed across the floor and suspended from the ceiling.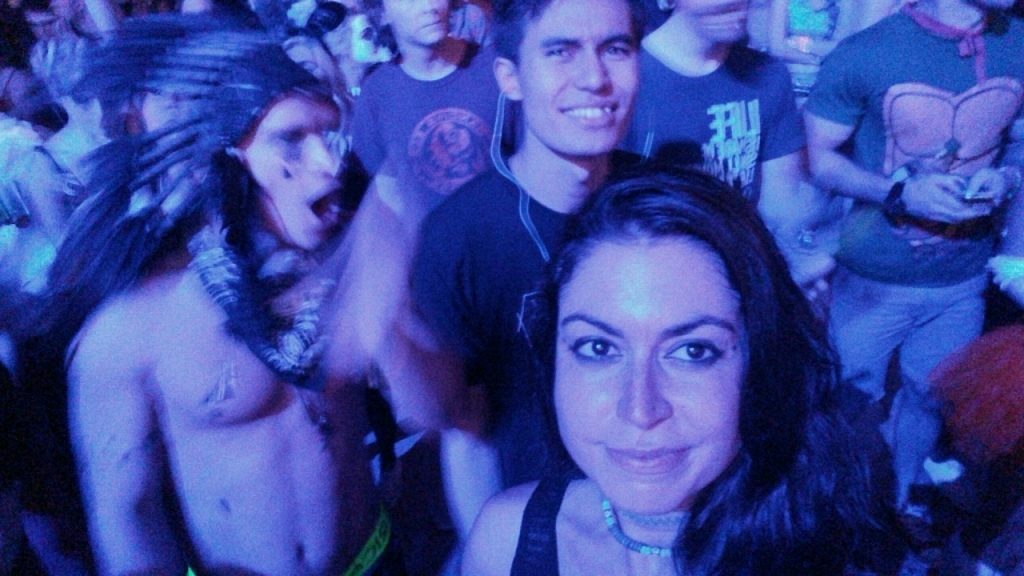 The main stage itself was a gigantic hemispherical structure with an angular overhang that resembled a carousel's.  On the underbelly of its octagonal screen-paneled frieze was a luminescent row leading into several giant interconnected screens.  With dozens of lasers and strobes thrown in, it was a massive spectacle of lights, colors and movement.  The rather eclectic lineup kept me weaving through the voracious current of freaks to catch time at each stage.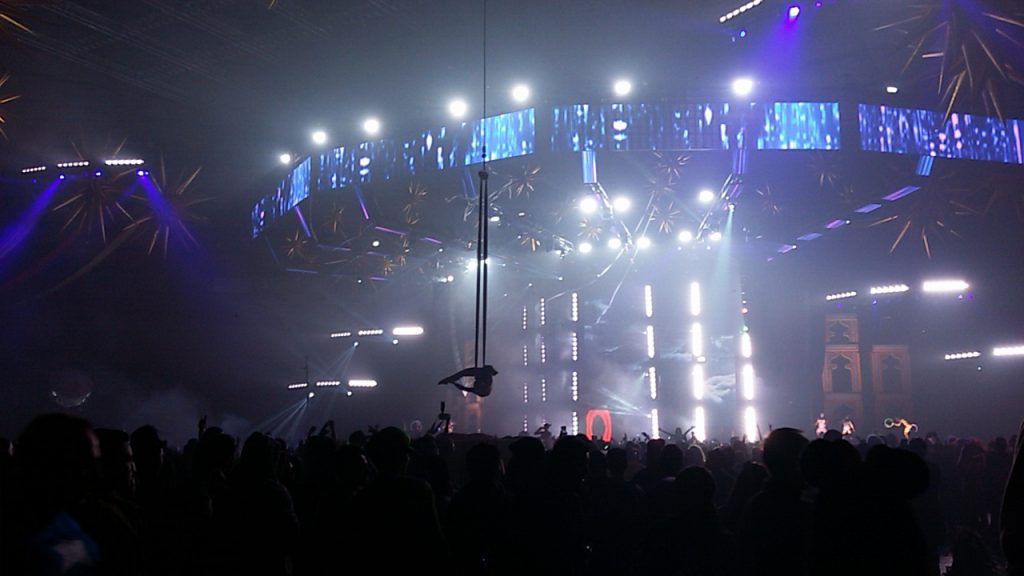 Nero was my most memorable Friday night set at the main stage.  I'm a fan of their music and felt they did a fantastic job maintaining a consistent pace, especially with Alana Watson belting out their lyrical accoutrements live on the mic.  After Nero was the murine wonder himself, Deadmau5, which I enjoyed before hopping down to the Midway for Pete Tong and Claude VonStroke.  At around midnight or so, it felt far too early to sway like a jellyfish to house music when I wanted to headbang, but these sets actually did it for me.  Both were dynamic and not too repetitive or uninspired, like some house can be.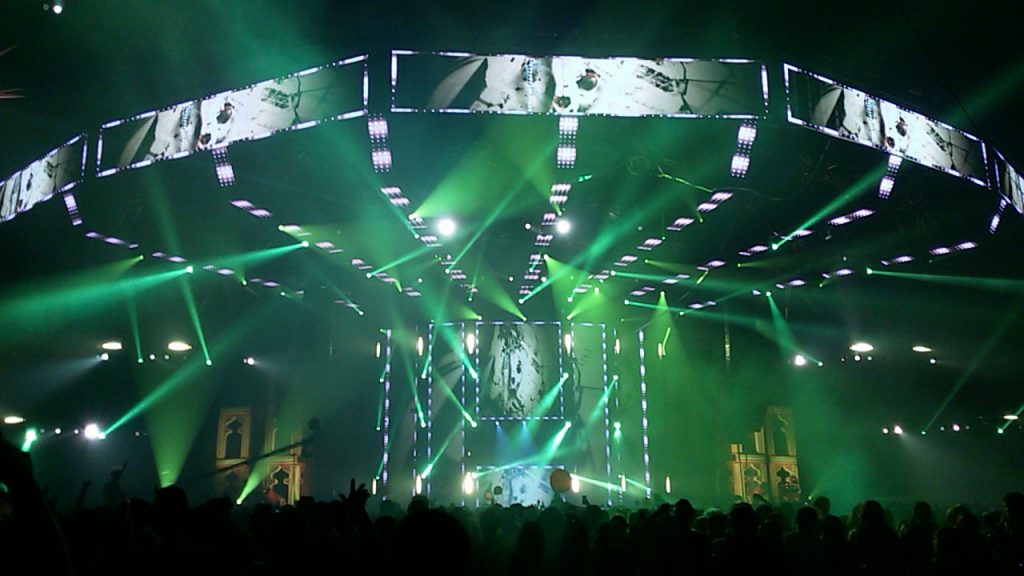 Being more of a bass junkie, my weekend really kicked off with performances at the Bass Asylum, beginning with Skism and LAXX back to back on the decks.  It was an amazingly high energy set with killer timing, a tireless MC and an insatiable crowd trying their hardest to break down the metal barrier between them and the stage.  The PK Sound system blasting the nauseously heavy bass was literally tearing down the roof.  Ceiling tiles were dangling from their enclosures and concerned staff members kept an anxious watch over the unsuspecting head bangers.
Friday night's closing act at the Bass Asylum was a last minute switchover due to an artist's flight delay. Instead of Tuneboy, the last set, appropriately landing on Halloween day, was Figure.  His flight pushed him so far back that he didn't come on until around 1:40, right before the night was due to close.  To make up for the abbreviated set, he threw down the performance of a bloodthirsty madman.  It was a merciless propagation of brutal drops devoid of any breaks until his savage remix of Danny Elfman's "Nightmare Before Christmas" classic This is Halloween.  I had foolishly told myself that I'd preserve my strength to have some to expend for the second night, but this set was uncontrollable madness, and I impulsively opted instead to completely destroy my neck and spine, for Figure's sake.  Well worth it.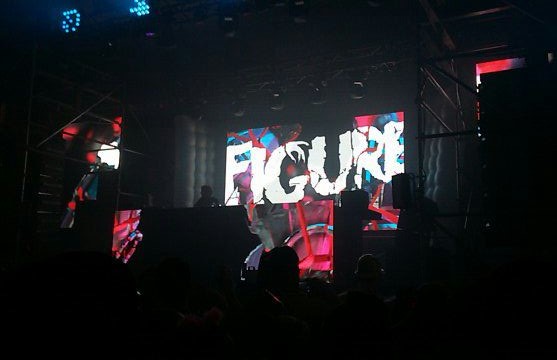 I was ready for day two of FreakNight 2015, though it would be difficult to top Friday night's lineup and energy.  Entry went much more smoothly than before.  It wasn't raining as hard and the line even seemed to move a bit more quickly.  Despite the marked increase of participants, a more communal air was present and the atmosphere felt more like that of a music festival than a Halloween party.
My crew and I flowed into the rhythm just as Adventure Club was closing up around 9:30.  We eased further into the evening with some big room and trap from Don Diablo and Carnage at the main stage before bouncing over to the Bass Asylum.  Dirtyphonics was the bass set that I was looking forward to most this weekend.  They had thrown down a show-topping performance at Foundation Nightclub earlier this year, and I'd say they outdid themselves here.  The two Frenchman, stereotypically clad in stripes and berets, absolutely killed it.  These guys had complete control over an otherwise psychotic crowd.  They wove through relentlessly high-energy drum and bass tracks with breakneck speed changeovers, the most memorable of which was their new track Hoverboard, an epic remix of the recently reappreciated "Back to the Future" theme.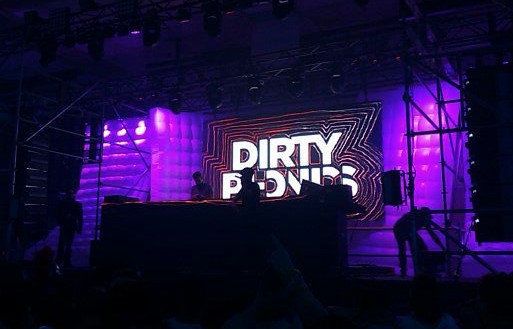 Exhausted from joint-ravaging merriment, I figured there was only one way this night could possibly get any better: to be topped off with my favorite duo of all time.  Which, coincidentally, is exactly what followed…
Infected Mushroom was dead last to play at the Midway of Mayhem and threw down an entirely psychedelic trance set, in congruence with the theme of that stage.  This was the most old school trance performance I've heard them play yet.  And it was definitely memorable.  Psytrance is something of a rarity here, but this crowd was ready to go and it was perfect ending to an otherwise magical night.
The course of this evening led me to reflect on the importance of companionship in this, or any, context.  The surrounding individuals can absolutely make or break an experience.  I was lucky enough to be with the right people; a close friend of mine, with whom I throw down harder than anyone else, and a new friend we'd made at the bass stage to whom we clung closely for the remainder of the night.  Being with people I felt safe and could rage with made all the difference.  Combined with the convivial energy of a friendly, energetic crowd and the evening was perfect.  This FreakNight weekend had been amazing, and finally came to an end with the sizzle of a damp cigarette, washed away by the pouring rain.