EDMbiz 2016 was an opportunity to gather a wealth of information and insight from powerful entertainment industry figures with an extensive knowledge and an unshakeable, unquestionable passion for dance music and music in general. Panels from agents, managers, and artists who are leading the way in our industry took the time to speak with us, share their knowledge and experience, and answer questions from the audience.
The event provides a casual environment with everyone from photographers, journalists, managers, agents, artists, business owners, and those looking to get their foot in the door to network with, learn from, and interact with each other. An expo was a highlight of the event as well, with exhibitions from companies and organizations such as Billboard, Pioneer, TicketFly, Delta, Unity Travel and more.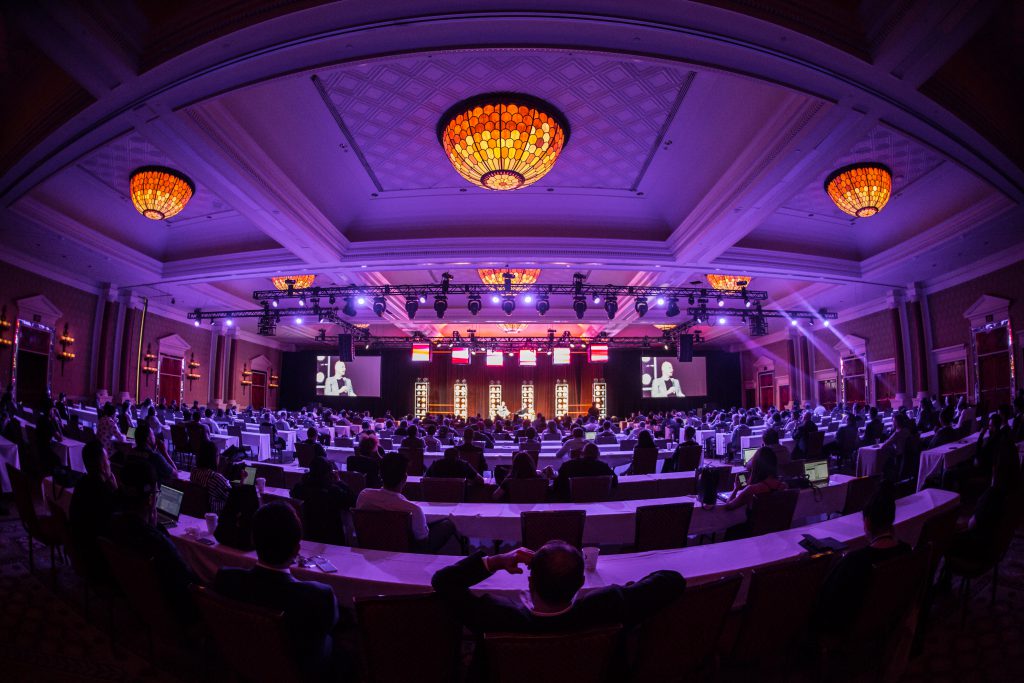 Taking place at Ceasar's Palace Conference Center, industry speakers this year included Pasquale Rotella, Hunter Williams (Creative Artists Agency), Rob Light (CAA, Managing Partner and Head of Worldwide Music, CAA) Rich Thomas (Vice President of Content, Insomniac), and artists such as Markus Schulz, Marshmello, Jauz, Moby, Nicole Moudaber, Ookay, Junkie XL and more. This provided an opportunity to drink from the entertainment industry fountain of knowledge, with speeches and demonstrations from everyone who is involved in this industry across the entire spectrum.
Conference attendees were also given the opportunity to access many pool parties and nightclubs going on at EDC week, providing even more chances to network and meet up with new friends and connections, and have a good time as well.
---
EDMbiz 2016 Day One
Meet the Agency – CAA:
The first panel I attended was Meet the Agency, featuring some of Creative Artist Agency's top agents.
John Boyle, Bobby Koehler, Darryl Eaton, Hunter Williams, Jazz Spinder, Mac Clark, Maria May, and Rob Light shared their experiences of CAA's inception, their individual background and experience before coming to CAA and their experiences sine then, and their success stories with certain acts. This powerful group of individuals represent successful artists such at The Chainsmokers, David Guetta, Will.I.Am, Robin Schulz, and others.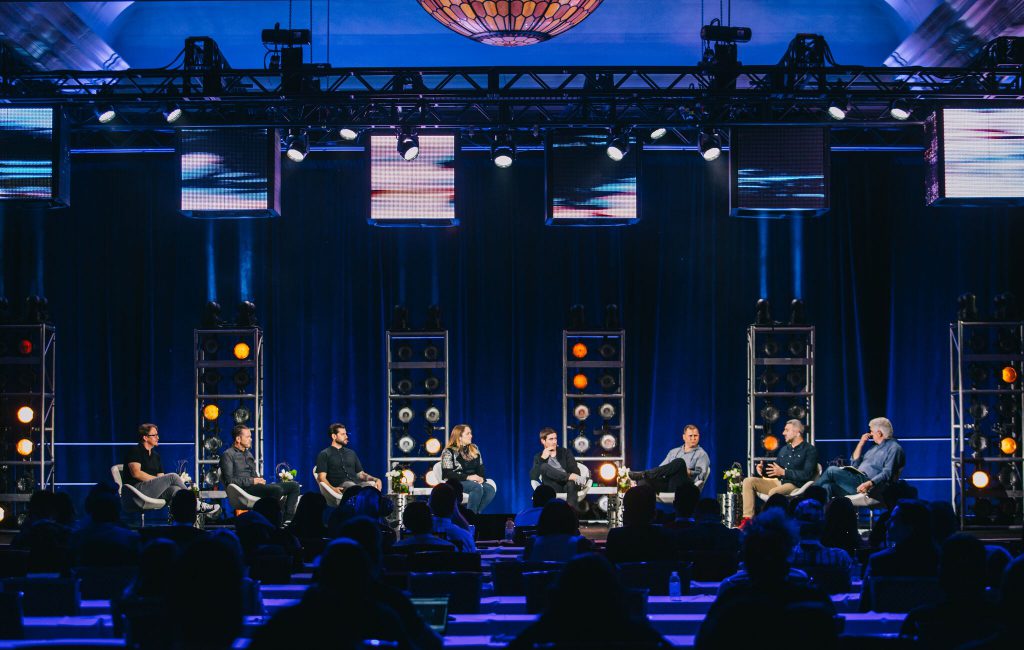 An interesting point I noticed was that because of EDM's popularity, working with other sects of CAA such as business development and film/tv/literature departments began to take place immediately, organically and seamlessly. An example of this is The Chainsmokers performing on the Tonight Show hosted by Jimmy Fallon, whom CAA also represents. This was a definite first for the Tonight Show, and something unusual and new as DJs typically had not performed on live TV previously.
Junkie XL:
Legendary and internationally recognized producer and DJ Junkie XL took the stage to discuss his experience with film composing. Junkie XL has composed for films such as Deadpool and Mad Max, which shows his creativity and versatility as an artists. He discussed the difference between producing music on his own, and working with the filmmakers to match the directors vision. He described mixing and composing for a film as a different yet satisfying way to be creative. Clips from Deadpool and Mad Max were shown, XL stated that Mad Max was the film project he was most proud of.
Beyond the Boys Club: Whats Next for Women in Dance Music
One of the most important and thought-provoking panels of the day, in my opinion, was this discussion about women in the music industry.
Nicole Moudaber joined the discussion via Skype, and topics like sexism and sexual harassment in nightclubs and rave culture was the main focus of the discussion. One comment I found interesting was how when raves and electronic music events became scrutinized and eventually banned from mainstream venues, these events moved into nightclubs, where all types of harassment has historically took place. This resulted in a mixed crowd of dance music fans and typical nightclub attendees, which exposed the community to these unfortunate problems in nightclubs.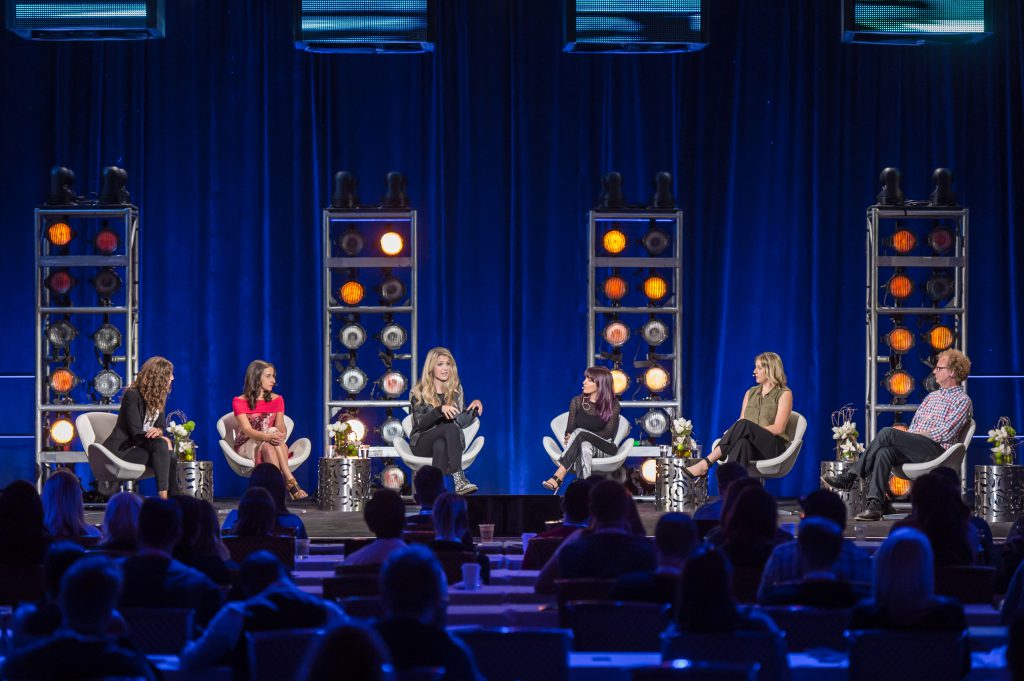 On the industry side, sexism in the workplace was discussed as well. The question of whether women are discouraged from entering the entertainment industry or if there were simply not as many women who were interested was posed as well.
Drugs In Dance Music: It's Time for the Industry to Act
The panel regarding drug use in dance music was one of the most heavy conversations that took place. As speakers discussed this issue, the room was so quiet you could hear a pin drop. Kennedy Jones discussed his previous drug problems, and others such as Maren Steiner, Insomniac's director of health and safety brought up a controversial topic: harm reduction.
During a Q&A session, a woman whose son died from a drug related incident at Paradiso last year shared her powerful story, and it was inspiring that she didn't have an attitude that suggested banning these events altogether is the solution, but encouraging harm reduction to be less taboo instead.
Finally, Kevin Kerslake, director of AS I AM, a documentary focusing on the late DJ AM's career, his own pioneering of dance music and DJ AM's unfortunate downfall; triggered by PTSD and his issues with anti anxiety meds which led to it. It was definitely the most serious and no-nonsense discussion of the day.
Hackathon
The Hackathon that followed later was a much more lighthearted discussion, and was probably my favorite. Entrepreneurs pitched their dance music related inventions which were critiqued. Everything from apps to get information about festivals easily to drone delivery services were pitched.
Finally, the networking happy hour provided a time to decompress and discuss all these topics among ourselves, and interact and connect with people we found interesting.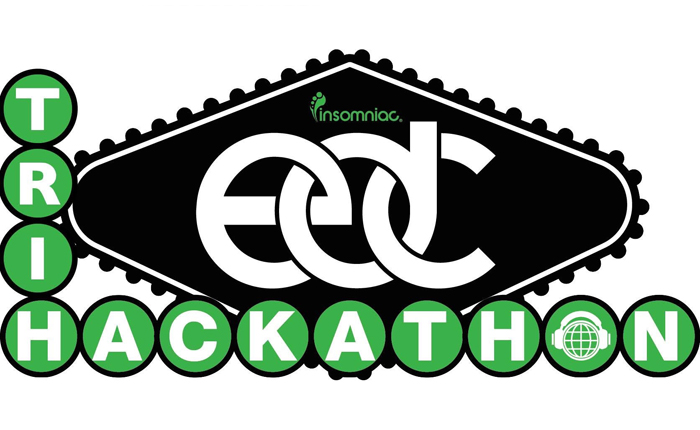 ---
EDMbiz 2016 Day Two
Building the Next Big DJ:
This panel featured some of the fastest rising DJs of the past year: Ookay, Jauz and Marshmello as well as some of the minds behind the creative branding of these artists; Moe Shalizi (Red Light Management), Steve Gordon (Owner of Circle Talent Agency), and Gerry Gerard (Wired Artist Management), who moderated the session.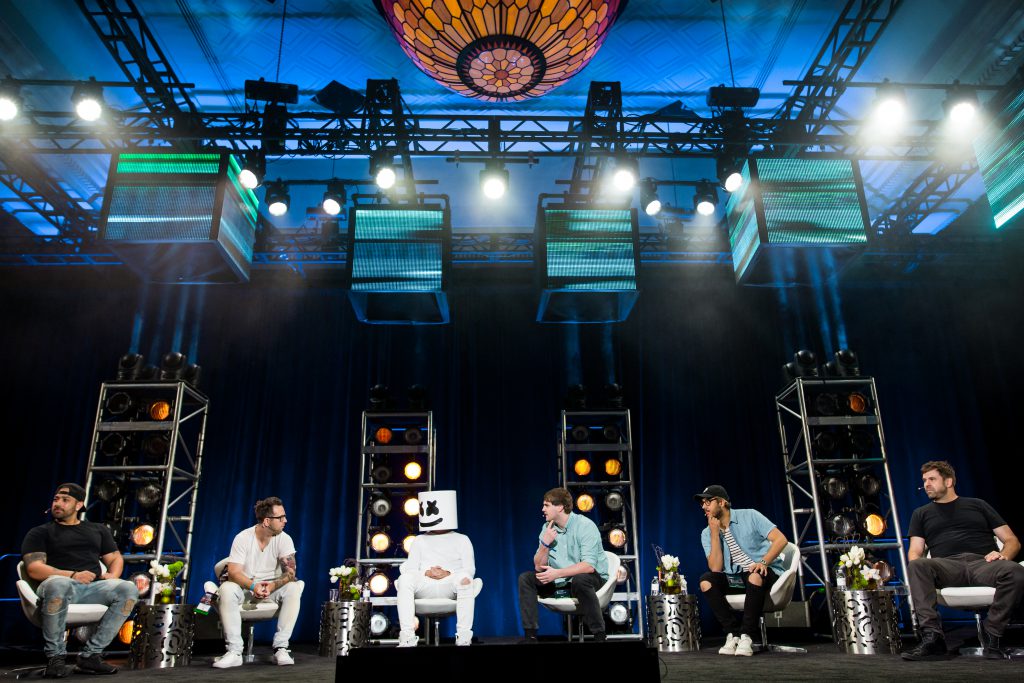 In addition to answering questions from attendees and fans, their own individual marketing and branding strategies that allowed them to stand out were discussed. For example, Ookay's humorous Twitter persona, and of course, Marshmello's signature outfit.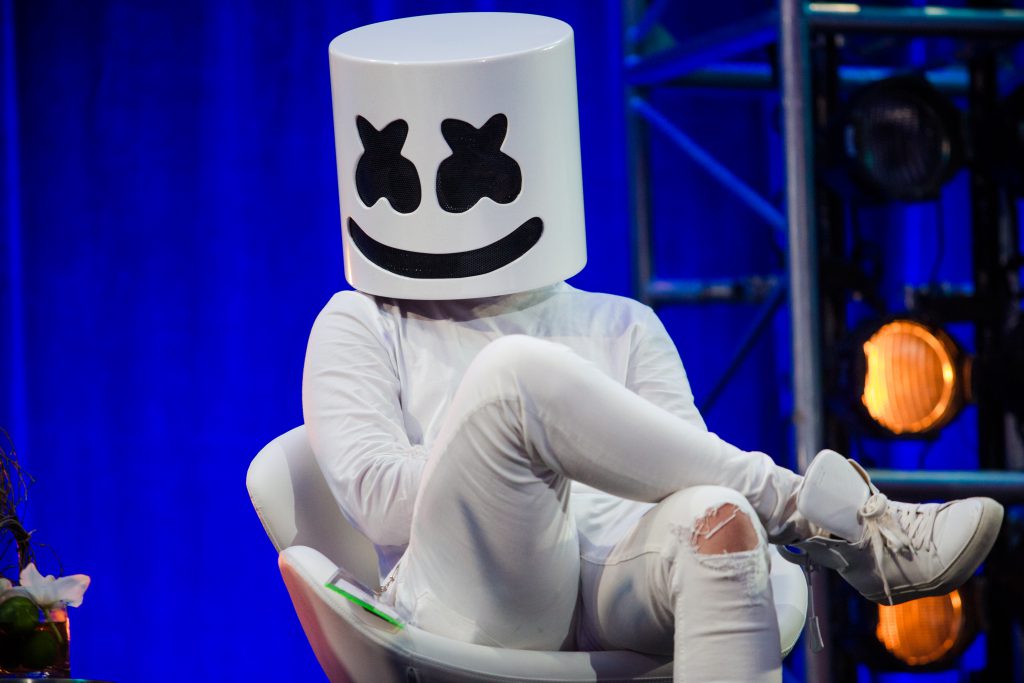 However, it's important to note that while these recognizable aesthetics combined with online identities do result in fan engagement and attention, each of these artists (and any artist) still must have their own signature sound as well, completing this trifecta to ensure their continued success.
Keynote: Pasquale Rotella
Clearly the most anticipated discussion of the day was Pasquale Rotella's keynote.
From his humble beginnings and involvement in Los Angeles' street culture as a teenager all the way through 24 years of running Insomniac as a business, Pasquale has accomplished the production of over 1,000 concerts and festivals and generated $1.3 billion dollars in economic impact for Las Vegas over the last five years of EDCLV alone.
In the chat, Pasquale explained that a rave task force was created in 1992 around the time of the LA riots, making these parties illegal. The only places for him and like-minded individuals to go to hear the music they enjoyed and express themselves the way they wanted was underground after hours parties where the vibe was far from wholesome. This led to him deciding to create his first event in south central Los Angeles, promoting it himself by passing out flyers. From 1993-99, he became famous for his weekly roaming parties, held in a different location each time while he was building what would soon become the massive entity that is now Insomniac. Before the Internet and social media, promoting a party was a very manual labor intensive task. He would make and cut individual flyers, leaving a telephone number with a voicemail set up to give party-goers directions, often not sure where the event would be held that weekend.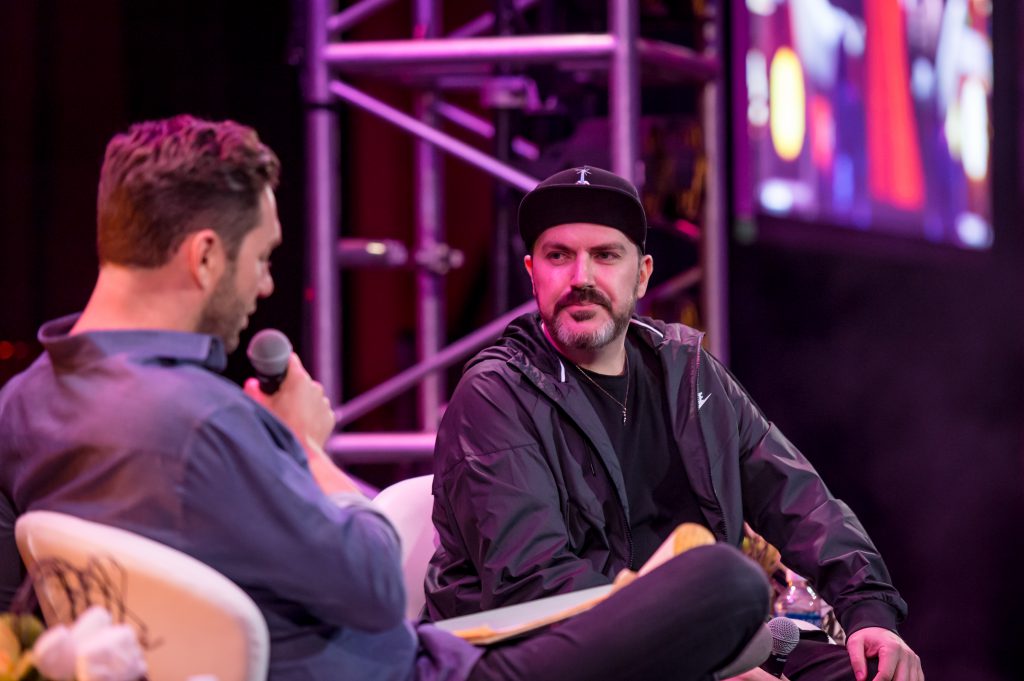 Surrounding himself with like-minded people to help throw events and build his business, Pasquale engaged in one on one interaction to find people who were as passionate about these events and missed them as much as he did even when people turned their backs on dance music in favor of hip hop. Pasquale's turning point for events came in 1997 when he threw his first EDC at the Shrine Auditorium. This was a world of difference for him, utilizing Ticketmaster, paying union fees, and throwing a party that was different from a DIY event.
From there, Pasquale continued to throw events and grow as a business. In 2010, EDC was at it's pinnacle and it was clear it had outgrown the city of Los Angeles; there were no spaces that could accommodate a crowd of that size. Political challenges, and the PR crisis of a young woman passing away at EDC 2010 in LA dragged him into the spotlight and the whole world was watching. This later encouraged Pasquale and his team to turn their heads to Las Vegas, and although it was a huge risk, they decided to make the move even though the city was foreign to the core audience, and it was uncertain if they would follow Insomniac to Sin City.
The rest, as we know, is history. Everyone wanted to be involved, and people from all industries came out of the woodwork to be involved, and even buy Insomniac out. Pasquale eventually went into partnership with LiveNation because they believed in his vision. Although 14 companies offered a partnership, and although Pasquale never initially wanted to sell, he explained that a handful of companies threatened to use their money to compete against him, and that LiveNation would be the best partner to allow him to continue his vision. Pasquale also discussed the launch of Insomniac Records, which is a partnership with Interscope, began in 2014. Finding and curating new artists through their Discovery Project, all came together seamlessly to propel Insomniac into a new avenue of this business.
Today, EDC is still focused on giving fans a "wowing" experience. While the lineup and music are essential components, their creative process is and always has been a collaborative effort between Pasquale and his team. Insomniac came from a DIY focused place of passion and vision, and today, he has a fantastic team that helps him connect the logistical dots.
Keynote: Moby
Another interesting panel on day two of the conference was Moby's discussion of his own history and the New York EDM scene. Living in NYC myself, it was fascinating to hear what it was like out here years ago before I moved here. It was also interesting to learn that the gay community was very receptive to his music and supportive of him early on, which helped propel his success into the mainstream beyond New York's night clubs.
He also discussed the release of his book, signed copies afterwards, and chatted with conference attendees. Additionally, he is involved with a non-profit, vegan restaurant that benefits animal welfare organizations, and received a "Leading the Way" award from EDMbiz for these efforts.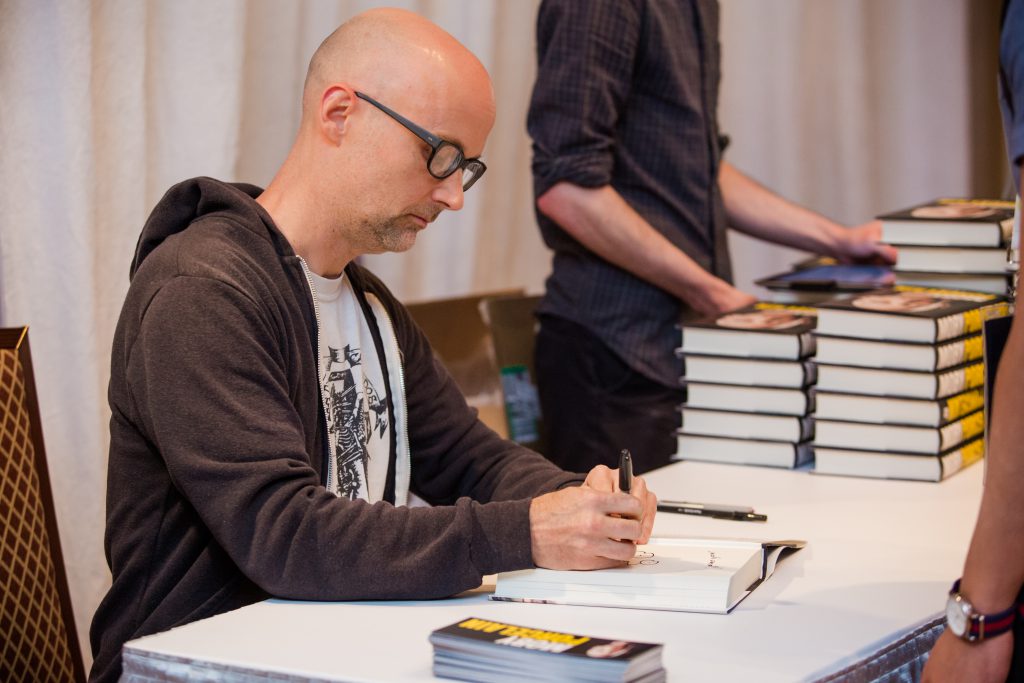 Keynote: Armin van Buuren
Among other topics like the resurgence of trance and the future of the genre, Armin van Buuren discussed Armin Only, his new single "Freefall" from the Embrace album where his crew jumped out of an airplane and screened it for the crowd.
He explained how Armin Only began as a typical club event, but then began to work with a theatre director and incorporate elements of choreography, new sounds like jazz trumpet players and groundbreaking visual effects to curate a unique live set and venture into a new territory for dance music.
On the music industry front, Armin discussed his relationship with Armada and the role of record companies play in promoting artist's tracks and doing the necessary outreach to get the music into the ears of the fans. A State of Trance has been an important part of his career. ASOT wasn't profitable for nearly 8 years, and Armin stressed that he came into this industry with a passion for the music. Through ASOT, Armin became a middleman of sorts between DJs and producers that sent him tracks he liked, and he utilized the increasingly popular ASOT platform to broadcast this music to the worldwide community.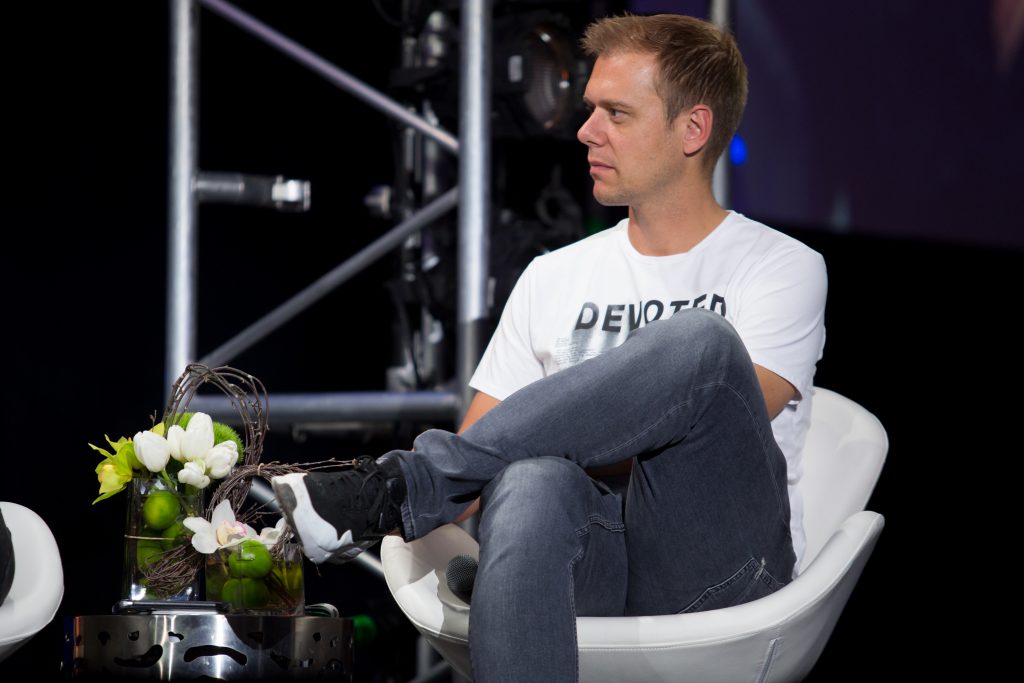 Being a humble an emotional person, Armin admitted that he sometimes has to hold back the tears when he receives so much love from his fans, feeling so blessed and lucky to have the opportunity to follow his passion. As for the future, Armin plans to continue ASOT, mentioning he wants to take it "to the next level". Although he didn't give away too many details, it's something that he's very excited for. He is also working on a Gaia album, and mentioned that he has more exciting collaborations in the works.
Armin did a Q&A session with attendees as well, and a poignant questions was asked: "How does Armin deal with the haters and trance fans who think he sold out?" He gave a very direct response to this question; he explained that it's always a good practice to take criticism positively as an artist. If fans have a track of his from the past that they really love and expected something different from what was actually released, critics are bound to come out of the woodwork. While fans are free to criticize, it's dangerous to solely make music for approval of the fans. The Intense album was highly criticized, but there was also lots of positive feedback, and regarding sales, it's his most successful album to date.
Continuing on about the Gaia project, he stressed that his heart is always in trance music, although the word "trance" has many different meanings to different people. He said he will always remember his roots, but as an artist, its important to experiment with new sounds and collaborate with new artists without falling into the trap of repeating yourself.
Resurgence of Trance
It's no secret that trance music has exploded in popularity over the last year. With the extremely successful Dreamstate events, as well as the Dreamstate stages at other events like Beyond Wonderland and EDC New York, the future of trance is a blank page waiting to be written. Extended and open to close sets are making a comeback as well, allowing artists to take fans on an extended journey beyond 1-2 hour sets.
The resurgence of trance panel featured some of the hottest names in trance at the moment: Paul Oakenfold and Markus Schulz, as well as Jeff Ryan, the managing director of Dreamstate events, and Dave Ralph, the head of talent at Insomniac.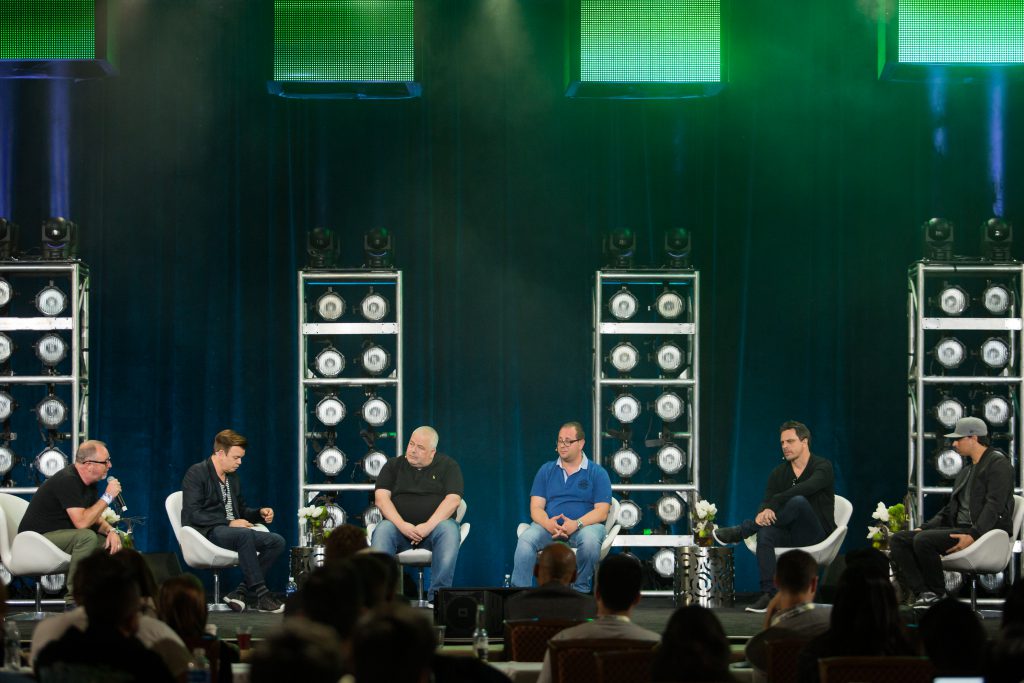 Trance is a genre with a very loyal and dedicated fanbase. Dmitri de Wit (Twenty4Seven management) confirmed that trance is a genre with fans connecting as family and a worldwide community, such as the Trance Family groups from all over the world.
Markus Schulz, one of trance's most notable producers and DJs agreed with this anecdote. "Trance has a lot of abandonment issues, when artists "leave" the genre, or produce something that may be out of the box from traditional trance, the fans can become paranoid of the notion of their favorite artists selling out."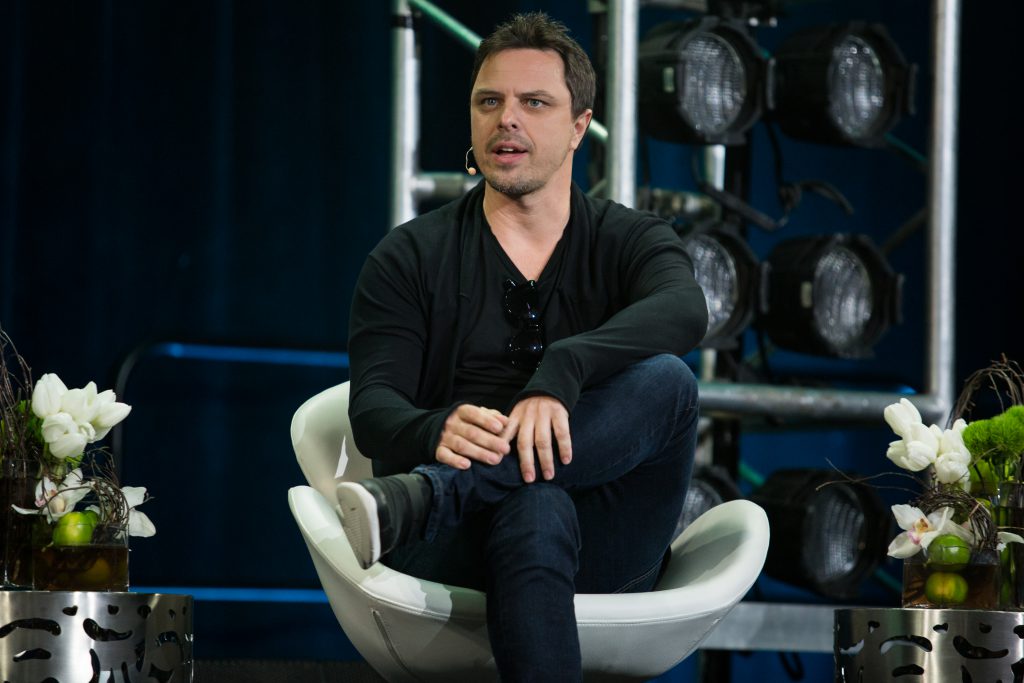 Jeff Ryan, the man behind the magic of Dreamstate, also agreed with the notion that trance is a worldwide community. Specifically, the Trance Family groups all over the world and their loyal dedication to trance while the popular EDM sound took over the world was a huge catalyst to the continued success of these events, and also ushering new fans into the genre.
It's clear that trance is here to stay, and it's an exciting time for fans, DJs and producers of the genre.
A&R Competition
The A&R competition, moderated by Insomniac's Chief Growth Officer and interim CFO John Boyle gave hopeful artists a chance to play their tracks for the audience and speakers: Danny Howard (BBC Radio), David Waxman (Ultra Records), Joe Wiseman (Insomniac Records), Juan Martinez (Arcade Records), Kyle Bandler (WME) and Pedro Guzman (Aftercluv Dance Lab).
Everything from the originality of their sound to production quality was critiqued, and it gave these hopeful producers and DJs, as well as any other artists that happened to be in the audience a lot of insight and advice in terms of what agents, managers, and record companies are looking for.
---
Overall Remarks
EDMbiz provided an extreme amount of insight, knowledge, and even direct advice for the attendees. I left the conference each day with my head spinning from all the information I took in, but more inspired than ever before. No matter who they are, anyone who attended this conference had something to take away from this event. Whether it was information to help them improve their own craft or steps to take to advance in their career, to have a chance to listen to and ask questions to powerful people in this industry in an intimate setting, or learn something new about the industry, there was something for everyone.
I encourage anyone who wishes to develop a further understanding of dance music and the industry that controls it, or even anyone who works in the entertainment industry in any aspect to attend next year. The opportunity to pick the brains of brilliant and dedicated individuals, and network with like-minded people is a rare opportunity that doesn't come around often.
---
Connect with EDMbiz 2016 on Social Media: