Today marks the official day on which EDM Identity was launched. In celebration, let's take a look back at the massive year we've had.
---
When I think about the number four, there are many different things that pop into my head. There a four cardinal points on a compass, four seasons, four phases of the moon, and four elements. The list can go on and on. Interestingly enough, what kept coming back into the front of my mind was that it typically takes four years to graduate from a secondary or post-secondary level of education. So, instead of a "Happy Birthday, EDM Identity" perhaps a "Happy Graduation" is in order, and when I look back on the year and what led to this day today, I can't help but feel like a senior about to go pick up a diploma.
The number four is seen as a perfect number, one that ties everything together – and that is what 2018 has been for the EDM Identity team. From changes to the website and the addition of new team members to the content we've published and the memories we've made together as a site, it can sometimes be hard to describe in words just how unreal this year has been.
Let me begin by giving a massive shout out to the team here at EDM Identity for all the hard work they have put into the projects they've worked on and content that they've produced. I am blessed to be surrounded by a team that is full of electronic music lovers and festival fanatics who are just as passionate as I am about this subculture.
Our correspondents, contributors, and photographers have continued to make strides forward in their skills across the board, and I am as proud as ever to publish their content every day. While many honed their skills, others have stepped up to take on leadership responsibilities, develop new relationships, or deepen ongoing ones. We've also brought on some fresh faces who I can't wait to see follow in the footsteps of their peers, and they've all come out of the gate with some strong pieces of their own.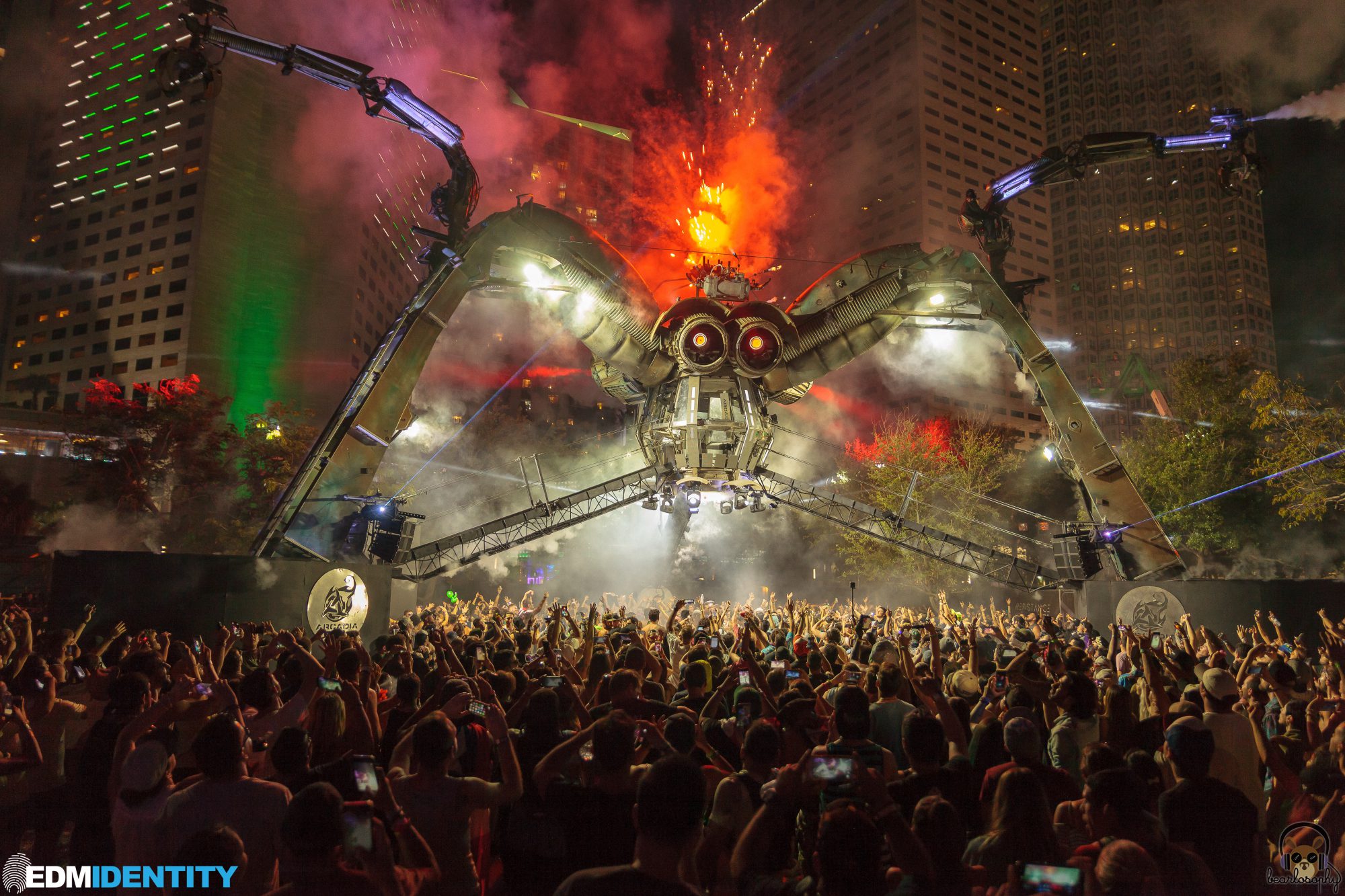 Building off the momentum from the first four years and continuing to expand and grow into new markets, this year has been a rollercoaster ride like none other.
On the coverage front, the team has tackled a wide variety of content ranging in both size and scope. From the world of events and festivals, we have continued on with our mission of offering an inside look as to how these experiences went while also providing constructive criticism for promoters to take into account for future editions.
Whether it was being there for Swedish House Mafia's return to the stage at Ultra Music Festival in Miami, the first-ever edition of Camp EDC at EDC Las Vegas, or riding the wave of an experience that was Dirtybird Campout East, we were there. Notable festivals and events that received stunning coverage this year included Suwannee Hulaween, Coachella, Electric Forest, Escape, and EDC Orlando, amongst many others.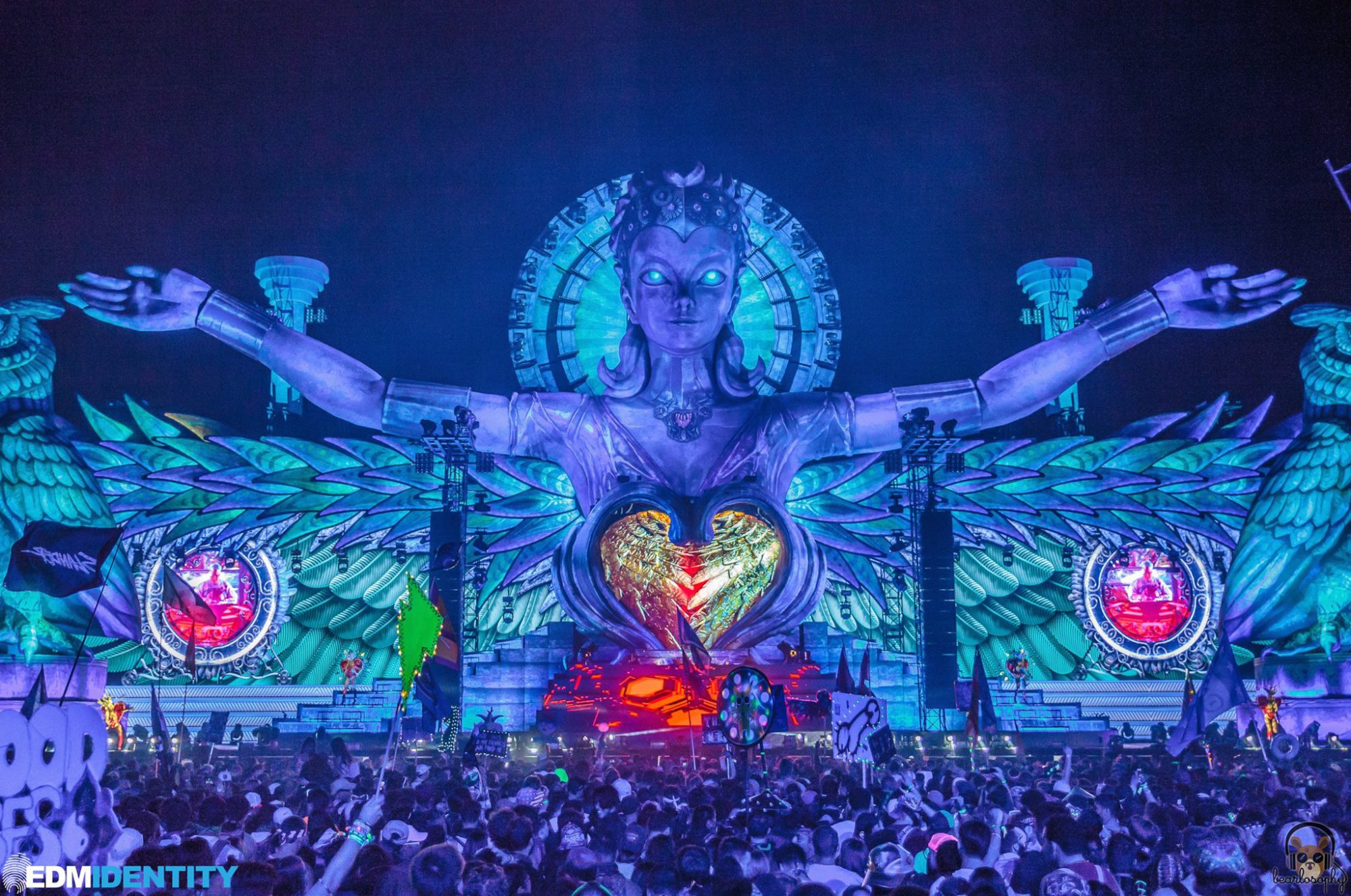 Our sights were also not just set on the domestic market, either, as we looked internationally for new and exciting developments there as well.
Members of the EDM Identity team headed to Costa Rica to experience Envision and Bamboo Bass, Canada for Shambhala and Bass Coast, Mexico for the debut of OMNIA Los Cabos, and the United Kingdom for Creamfields. We also gave those who were curious a glimpse into the world of destination festivals set in unique locations, along with updates on some of the biggest shows to touch down globally.
Check out the full galleries from our coverage over on Facebook!
The dedicated work of the team went above and beyond standard event coverage, as well, as they provided curated playlists, a deeper look into the artists taking the stage, essential information, and more. Hoping to help attendees hone their festival skills or provide assistance for those making the trek for their first time, our festival tips series continued this year to help you keep your items safe, survive the festival season on a budget, and more.
Aside from events we also covered a large range of stories that broke over the course of this year.
Moments from the year have included the passing of Avicii, sexual assault accusations that rocked the industry, and the cancellation of longstanding festivals like FYF. An uptick in deaths at festivals like Nocturnal and Lost Lands also caused concern, urging us to move forward and push to help educate our readers on the topic of harm reduction and safety.
It wasn't all bad news though, as we saw new projects spark up between artists, acquisitions and partnerships develop involving major players in the scene like Insomniac and Ultra, along with the debut of new labels and the return of beloved events as well. The future is sure looking bright for the electronic music scene, and we can't wait to see how many of these stories continue to develop as time passes.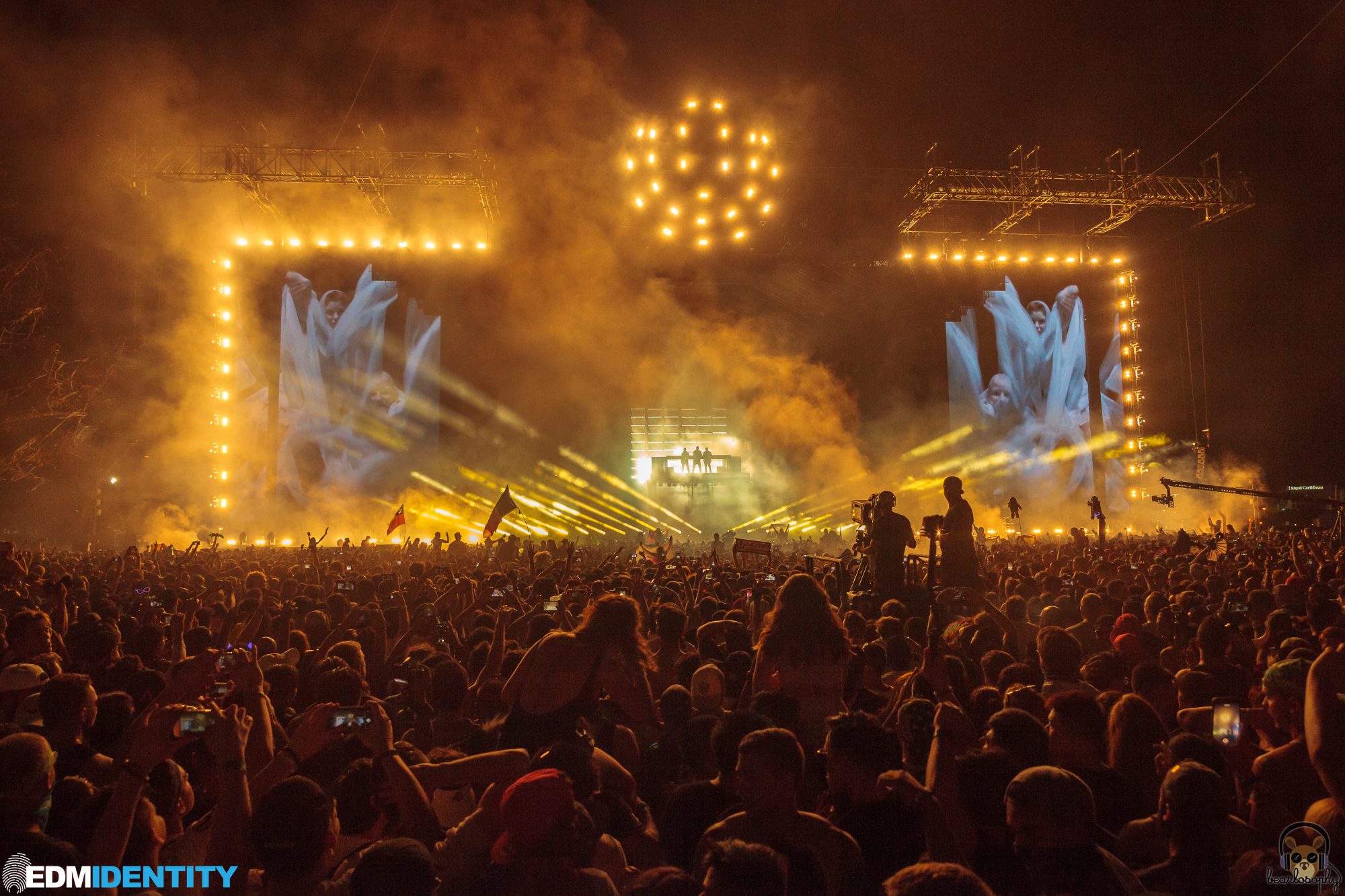 The release of some absolutely unreal albums, EPs, and singles from notable names in dance music blew us away entirely.
While you'll have to patiently wait for us to compile our list of the top albums of this year, there were quite a few that stuck out as something absolutely special. We reviewed albums like Yotto's Hyperfall, RL Grime's Nova, Above & Beyond's Common Ground, Gorgon City's Escape, Lane 8's Little By Little, and REZZ's Certain Kind of Magic.
Aside from albums and EPs, we premiered a solid assortment of tunes while also curations playlists like our weekly roundup, The Landing. Check out all of our music posts to get a taste of the diversity in sound that the team listens to!
I can't help but shine a light on many of the major interviews we conducted with artists, members of the industry, and those making an impact on the scene.
In our efforts to give you an inside look into the minds of artists who are producing some unreal sounds and playing shows around the world, we reached out to chat with a large number of them to achieve that goal. This year saw us sit down with some of the most renowned names in the dance music scene like Armin van Buuren, Gabriel & Dresden, Afrojack, Chuckie, Ferry Corsten, Markus Schulz, Gorgon City, Ilan Bluestone, and a b2b interview with Flux Pavilion & Doctor P, amongst many others.
On top of our in-depth chats, we also shined a light on loads of rising stars who you should start paying attention to like HVDES, Nitti Gritti, Notaker, Spencer Brown, Nonsens, and Triceradrops. Our Artist Spotlight series continued on strong as well, highlighting some of the artists we've discovered and fallen in love with like Anakim, Declan James, TLZMN, and Aadysi.
We also sat down with industry leaders like Northern Nights' Andrew Blap, legendary lighting designer Steve Lieberman, Little Black Diamond's Adrienne Shon, and Temple's CEO Paul Hemming to discuss the state of the scene and highlight their recent projects.
Take a look at all the interviews we have conducted this year!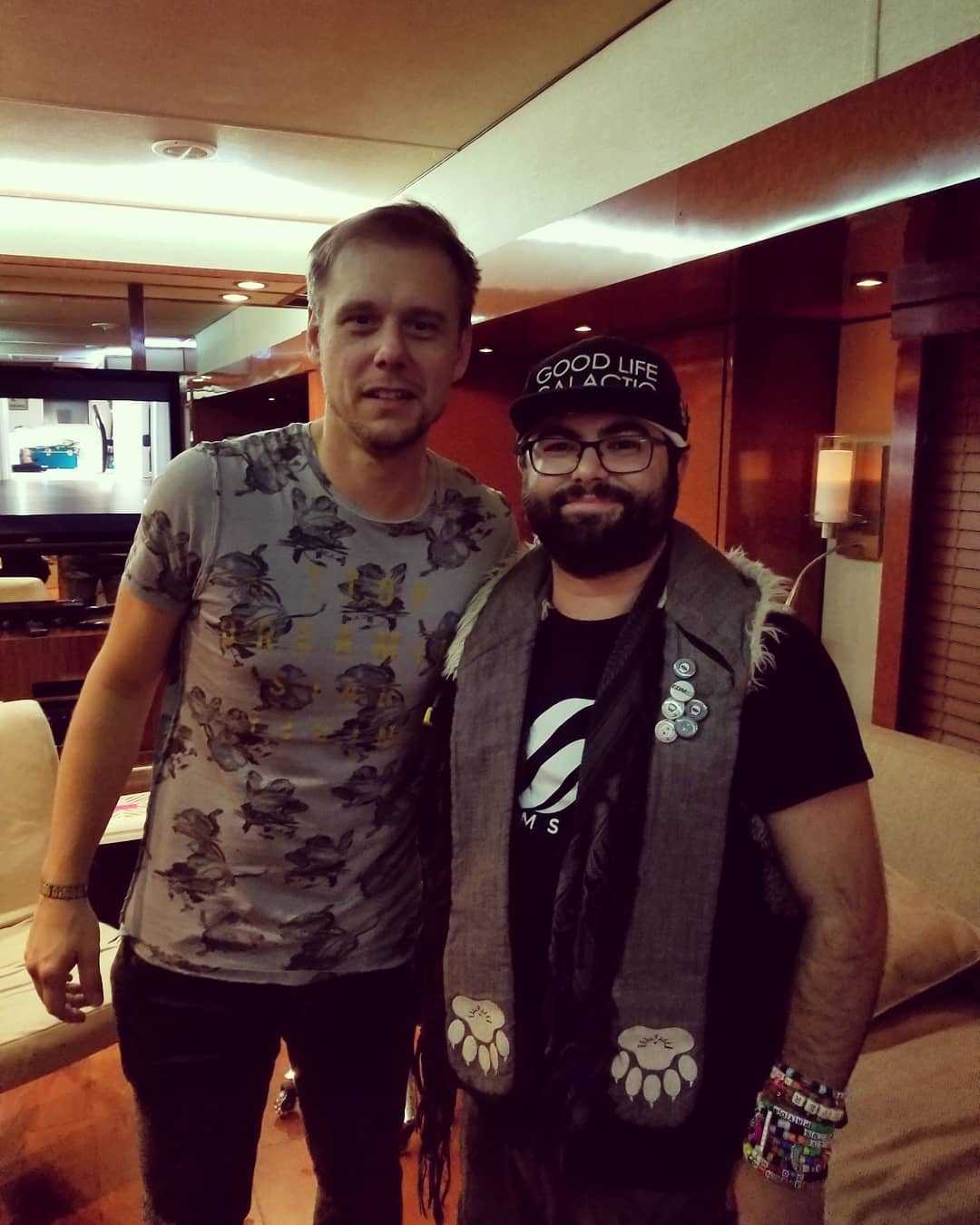 This year also dealt the team an emotional blow that was impossible to prepare for with the passing of longtime correspondent Cliff Moore.
Back in July, we learned of the passing of Cliff, who was one of the original members of the EDM Identity team. A strong supporter of our mission and an even more loyal friend, this summer was one of the most difficult times I've experienced in my life. I couldn't ask for a better coping mechanism than by being surrounded by others who had attended festivals, danced the night away, or even just had a chat with him. His legacy as one of the most passionate people any of us had met will live on in our hearts and minds forever. I know I speak for the entire team in saying that we all love and miss him tremendously.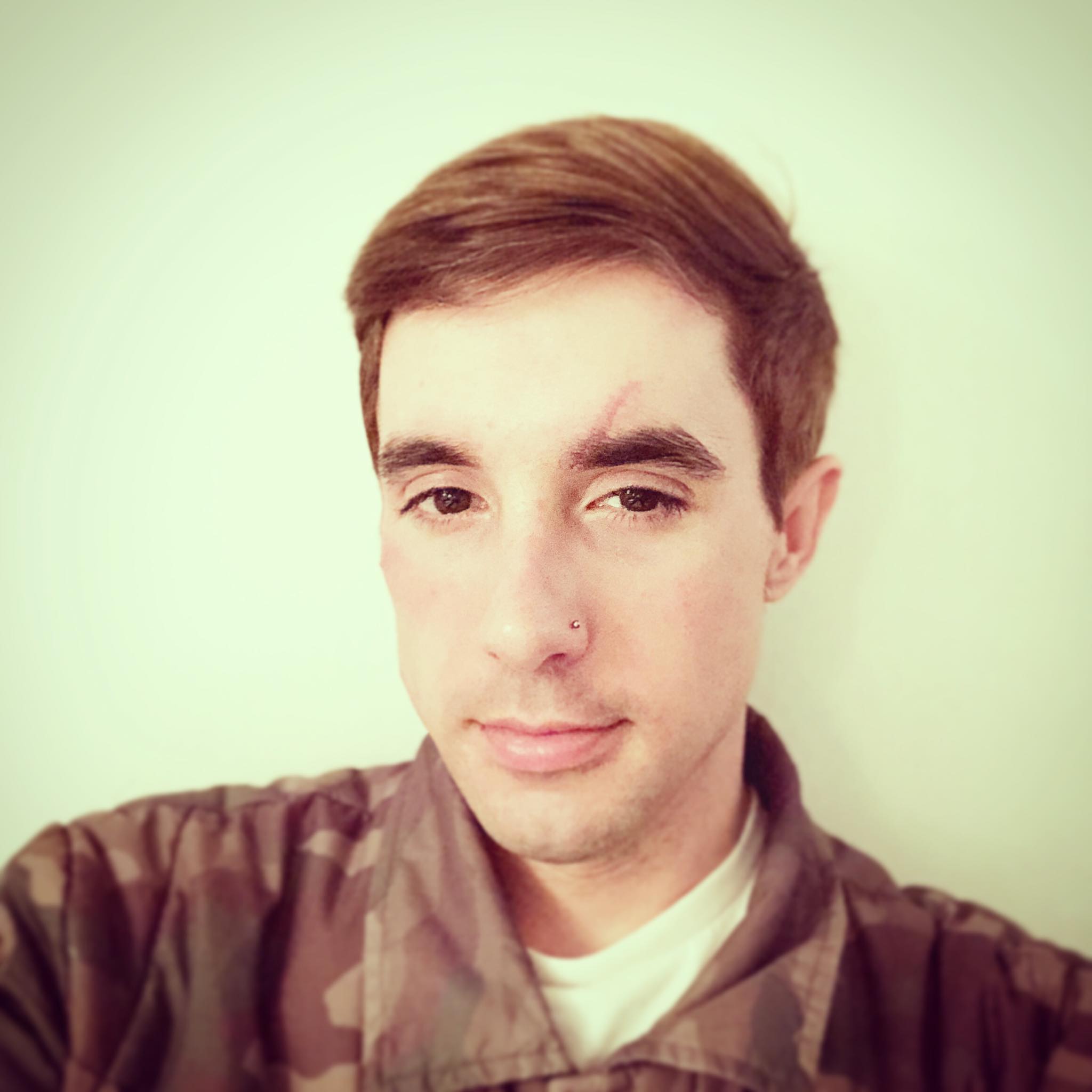 While this year had its share of ups and downs, I can safely say that this has been my favorite one of our existence so far and I'm excited as ever for what's to come.
As we continue to grow and expand into new markets, explore new festivals and events, and listen to the latest releases in the scene, I would like to reaffirm our mission of delivering quality content. I am prouder than ever when it comes to the pieces that we've published on the site this year, and feel blessed to be able to work with such a strong team full of passionate dance music lovers.
And finally, I would like to give a major thanks to you, the readers and friends of EDM Identity, because we wouldn't have been able to reach this point without your continued support. Whether you're reading our articles, sharing our content, or meeting up with us at festivals and events just to hang out and get to know the team, it means the world to us to have you along for the ride.
Here's to another epic year, stay tuned for some amazing content hitting your feeds soon! 
---
Connect with EDM Identity on Social Media:
Facebook | Twitter | Instagram | YouTube | Facebook Group