Get some insight into Notaker's recently released EP, EREBUS I, and learn more about this rising star!
---
Rising through the ranks of the electronic music scene as fast as the Millennium Falcon speeds through hyperspace is Notaker. Known for his original tunes that have left us stunned like "Shimmer" and "Retribution", he has also dropped some massive remixes of tracks like Gareth Emery's "Saving Light" which also bring the heat.
Single tracks aside, Notaker has also released some EPs that go a bit deeper in storytelling as well. Kicking things off in 2017 on Monstercat with Genesis, the first chapter of the story left us anticipating what was to come. This month we were gifted with the second chapter, dubbed EREBUS I, which features five tunes that we can't get enough of. Released on mau5trap, you can grab a copy of the EP on your favorite platform today!
Looking for more insight into Notaker as an artist, we sat down to chat with him about the recently released EP, working with mau5trap and Monstercat, and where his destination would be if he could travel the stars. Listen to EREBUS I below and read on for the full chat!
Stream Notaker – EREBUS I on Spotify:
---
Hi David, and thanks for taking the time to chat with us today. First of all, congratulations on the release of your EP, EREBUS I, which dropped on mau5trap earlier this month to much praise!
Thank you! It's a pleasure to chat with you! 🙂
Something that stood out to me while listening to the release was the more dark, industrial sound than your previous work, yet it still retains plenty of melodic, atmospheric elements. What led to your exploration of this style?
I think what drove me down this production avenue was the thought of doing a darker take on a story for the Vessel. Getting in that mindset really helped me explore the more gritty, sinister sounds in this EP and led me to experiment a bit more.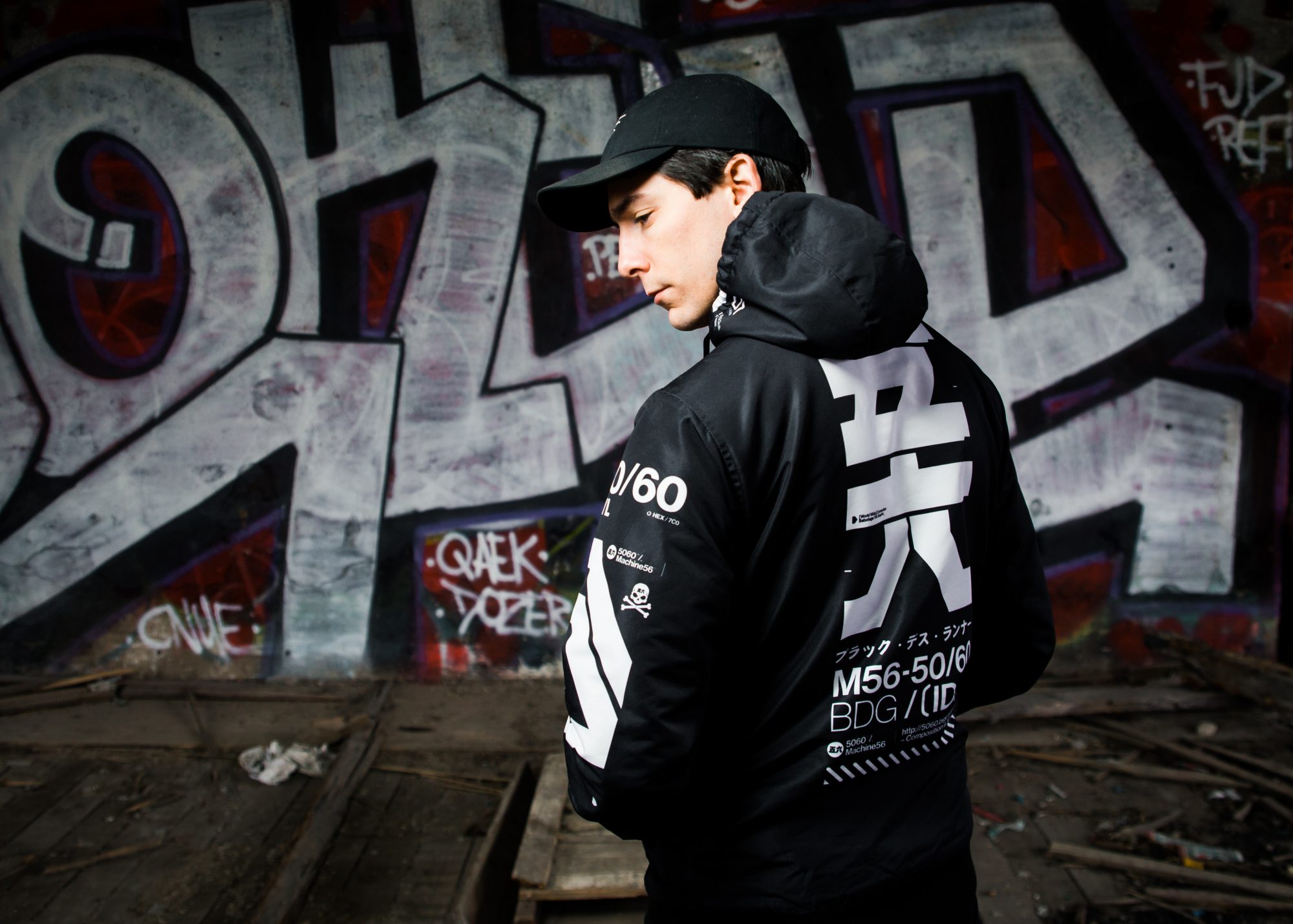 One of the things that I loved about the release was the deeper story that develops when listening from start to finish. Since this all began with the Genesis EP last year, do you have an entire storyline already planned out or is that created along with the music you're producing?
I usually have a general idea of what I want to do. It all stems from how the songs make me feel and the stories I come up with surrounding them. I'll usually make the songs first, then figure out the story, and finally translate it into visuals with my designer, Joey, who does my artwork and animation.
EREBUS I also features two collaborations, "Corrupted" with BlackGummy and "Machina" with Eminence. Was there a difference in your approach to producing these tracks, or did the studio work flow in a similar manner?
I had a WIP song that I sent to both artists around the same time, we both began to work on them separately and they ended up turning out so differently than I initially anticipated. I ended up just making them two different tracks. It was an interesting lesson that showed me how working with different people can warrant different results and guide your own interpretation of the music down different paths.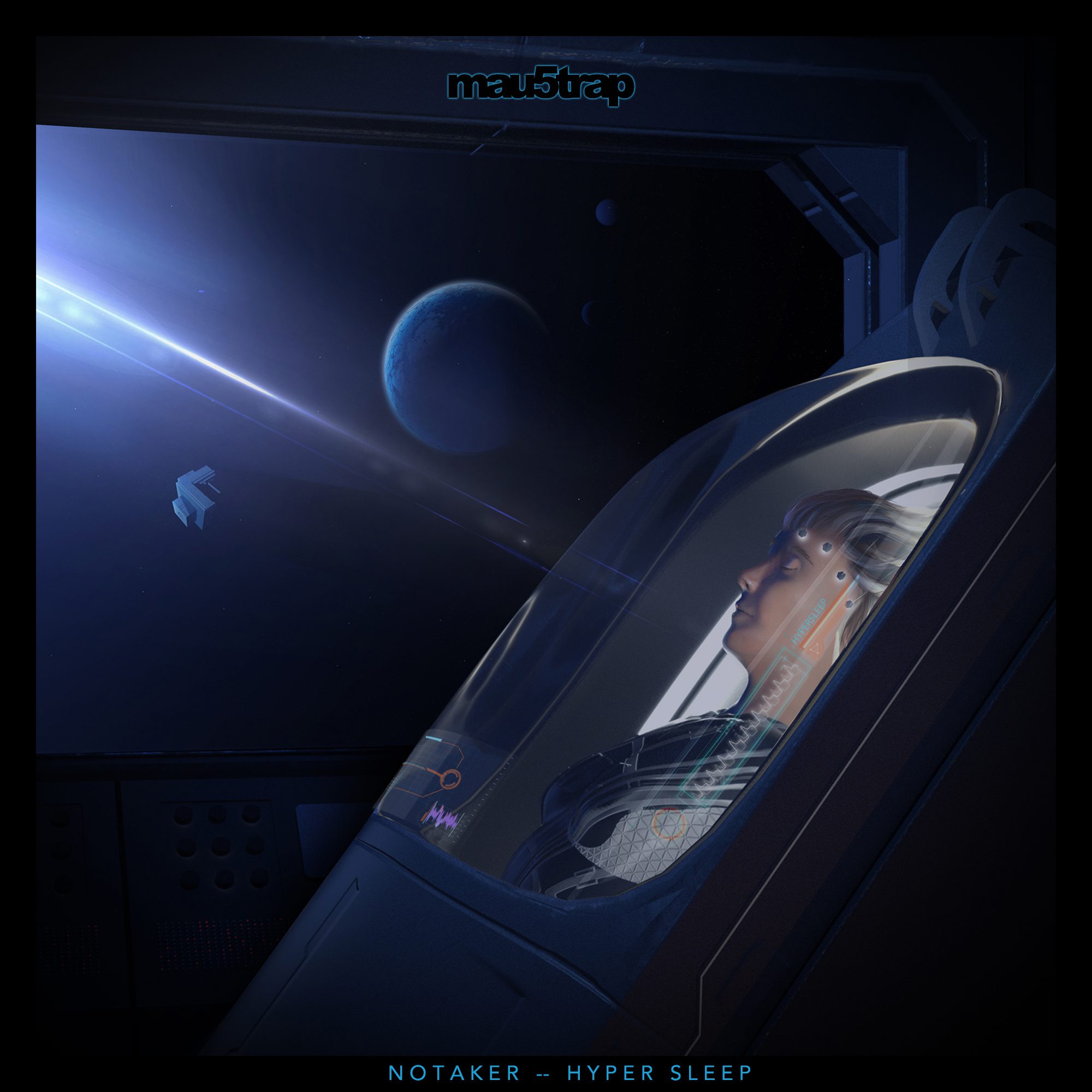 The graphics used for the EREBUS I EP are also stunning, pairing perfectly with the Vessel story. Have you thought about creating an animated short to pair with your audio journey?
I'd love to do something like that someday! However, after considering all the additional factors – such as budget – it becomes difficult to do all the things you imagine in your head & lots of compromises have to be made. I try to tweak my ideas the best way possible to allow us to do a lot and make a big impact with the little we have.
In your promo mix for the EP, you spliced in sounds from sci-fi movies that inspired you. While it's hard to pick a favorite, what was your initial draw to the sci-fi genre that ignited your passion?
Sci-fi is just very fascinating. People are nonchalantly flying through space and using crazy futuristic technology while the story is using scientific concepts and amazing characters to take you on a crazy journey – it's just cool to me!
Since debuting in 2015 you've seen support from many labels in the industry, with notable releases on Monstercat and Mau5trap recently. What has it been like to receive such a positive response from leaders in the scene?
Honestly, it's surreal and a dream come true for me. So thankful to have labels like mau5trap and Monstercat behind my music.
In the current scene, it seems as if artists have to constantly release music to stay fresh in their fans minds. Do you feel that pressure as an artist, and if so, how do you deal with it?
I feel the pressure but I tend to ignore it. To me it's not about how often I release but more about the quality of my releases. If something isn't there yet, I won't release it just because I need to get something out there, I stay patient until I have something worth releasing.
If you could travel to any galaxy, star, planet, or any other celestial body in the universe, where would it be and why?
I'd love to travel to a nearby exoplanet that's in the habitable zone of a star. Somewhere that extraterrestrial life might be and someplace where I might not have to wear a space suit to exist in.
---
Connect with Notaker on Social Media:
Website | Facebook | Twitter | Instagram | SoundCloud | YouTube