Get some insight from Steve Lieberman on the production of EDCLV's latest circuitGROUNDS stage, how he approaches projects, and so much more!
---
When festival fanatics look to see where they're heading each season to dance the day or night away, vibe out with friends, and more, there are a variety of factors that play into the decision making process. Of course, there are the standard pieces to the puzzle like the lineup and location, but as festivals look to draw more through their gates it is the production elements that make them truly stand out. How do they accomplish this? They look to Steve Lieberman and his company, SJ Lighting.
Producing some of the most renowned stages in the festival scene today, Steve and his crew continue to pull out all the stops with their designs. In fact, you probably have witnessed them firsthand at Coachella's Yuma Tent, Ultra Miami's Megastructure, or most recently at EDC Las Vegas' circuitGROUNDS.
Aside from his work with festivals, the SJ Lighting team has been featured at clubs across the country. Whether its LIV and Story in Miami or Tao and XS in Las Vegas, the atmosphere of these megaclubs is furthered along by their production elements that Steve has helped develop.
Coming off an absolutely massive edition of EDC Las Vegas that featured one of the most impressive circuitGROUNDS stage designs yet, we wanted to get some insight from Steve about his work in the festival scene and more. Read on for our in-depth chat with the man behind some of our favorite festival stages!
---
When did you first decide to get into lighting design and take that path as your full-time career?
I started working in lighting right after high-school and throughout my college years. I had a grand plan to own and operate a nightclub in NYC… eventually finding my niche in lighting and production. The actual transition to full-time was around 1994 when I packed up my car in Tucson, Arizona and drove back to NYC.
What is the favorite stage or look that you've designed? Alternatively, what was the most difficult stage or show you've designed and why?
It's hard to pick my favorite stage – it's like asking me which one of my children I love the most. I have some that stand out more than others… this year's circuitGROUNDS at EDC Las Vegas was one of the biggest stages I've ever designed… and ever seen. Yuma at Coachella has a great vibe – very underground club environment.
I've had some experiences in the Caribbean where the staging companies had been ill-prepared, working all the way up until an hour after doors to get the system turned on. Then a deluge of water from a thunderstorm, personnel getting electrical shocks at FOH because of improper grounding, cables catching fire on stage… I've got lots of stories like that.
This year's edition of EDC Las Vegas has been massive. Has there been a specific stage that you're most proud of at the event?
Yes, like I previously mentioned in the last question circuitGROUNDS had over 2,200 square meters of video, nearly 1,000 various lighting instruments, a footprint to accommodate over 50,000 people, lasers, flames, fireworks, confetti… it was a very surreal place. To compare it to other stages in terms of quantity of equipment… the next largest stage at EDCLV this year had approximately 800 square meters of video. This was the biggest screen I've ever been in front of – and certainly the biggest one I've ever seen at a show.
Which do you prefer: A smaller club in Las Vegas, a tent at a festival (like the Yuma at Coachella) or a huge stage at Ultra or EDC?
Each one has a unique vibe. For me personally, I love the dark vibe of the Yuma, it's techno all day and we do our best to keep the sun from making its way inside. I grew up in the NY club scene where house music and techno ruled the night, it's ingrained in my world.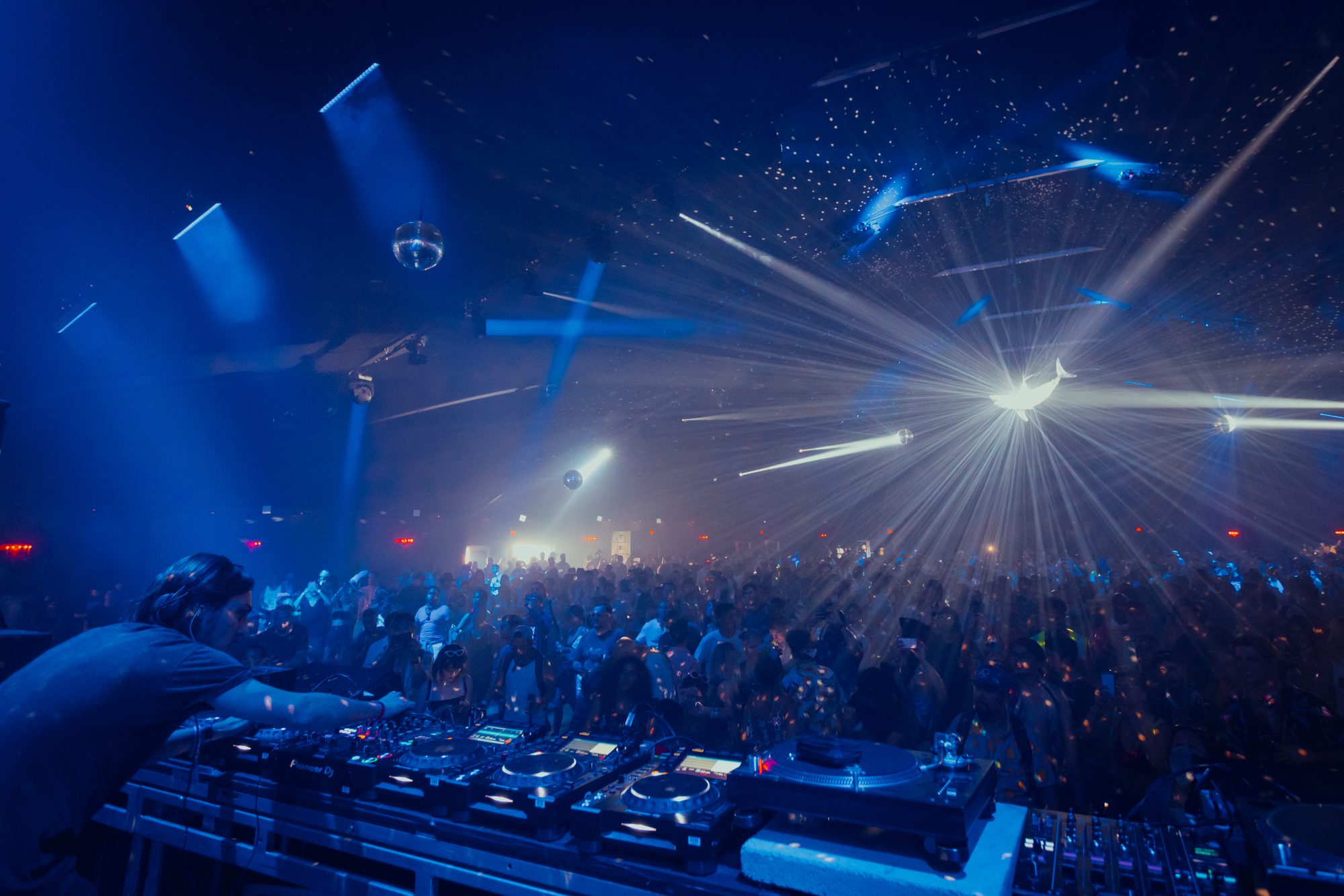 Do you have any lighting brands or products that you've stuck with over the years?
There are professional products that have been dominant throughout the years. Different manufacturers have jockeyed for position over the years and they are constantly leapfrogging each other as they release new products. So, the short answer is yes… and no.
I'm not necessarily looking at the flavor of the month, it depends on what I need to accomplish. For the big outdoor shows, I need power… lots of it. Inside a club or a smaller indoor environment, I can utilize fixtures that have a lower profile which typically equals lower output. At the end of the day, the philosophy is "the right product for the job" That could be a mix of several brands.
What is your design aesthetic?
Each job speaks to me differently – but as a general baseline I personally take the design approach of "less is more." Not in the sense of less equipment, more like fewer visual elements but make it count with big, monolithic architecture that feels menacing when you stand in front of it. I want the audience to feel like they are getting absorbed into it and they don't have to visually dissect the design to understand what the design intent is. I want you to look at a design and say "YES!!! I get it!!"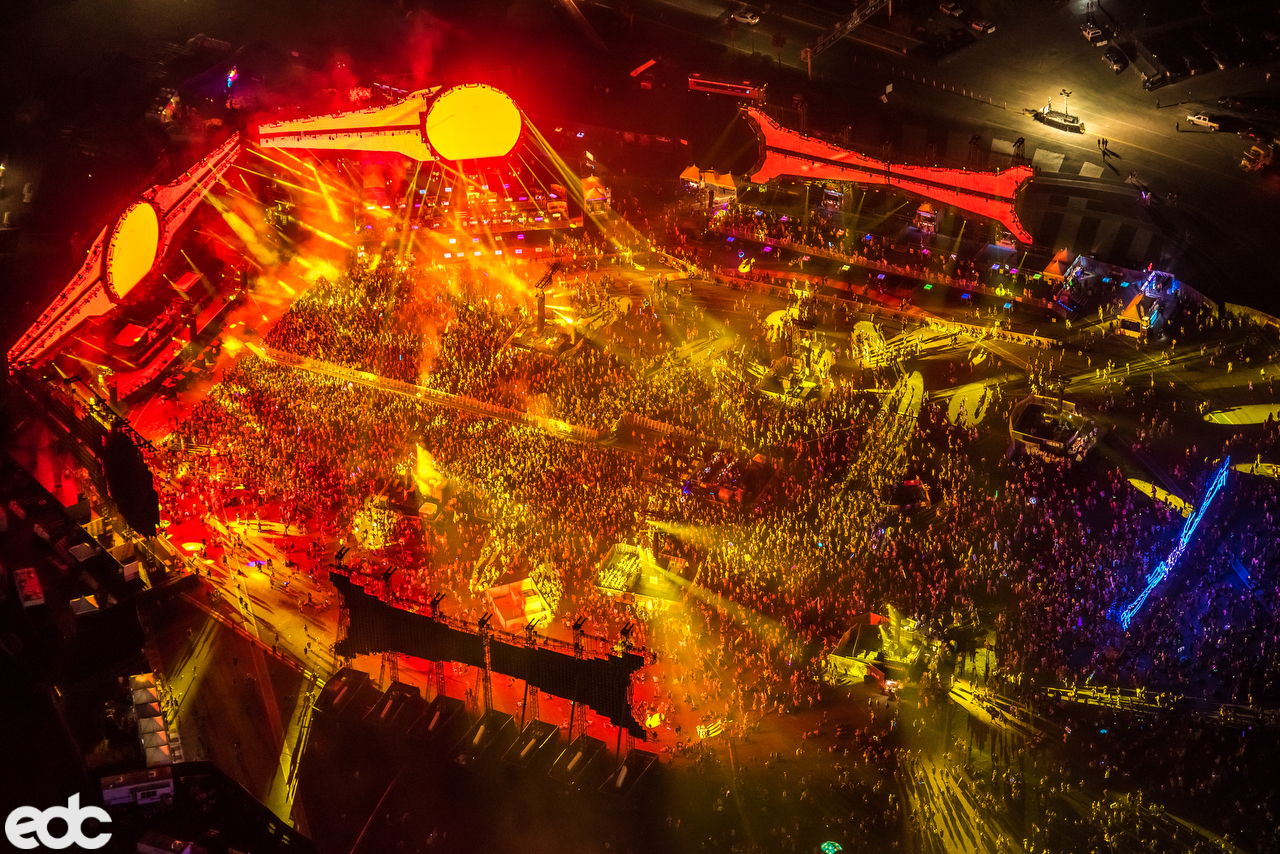 Can you describe your design process, from an artist or your company approaching you about a project, to conception and research, to implementation?
After we've been delivered all the information from the client – or at least enough info to get started (musical genre, artist riders, structural requirements, budgets, etc.) conceptualizing an idea starts with pen and paper. Pinterest is a great tool for developing design ideas, Google Images, sketching, whatever it takes to get some creativity flowing.
Designing stages is different from designing a permanent installation. Resources are different, design approaches are different. So, one needs to consider their environment. I have a drafting table in the office that I like to start with to try to figure out the scale of a design.
Once the concept gets moving, we begin the modeling process. AutoCAD, Sketchup, Vectorworks, Cinema 4D… we have a lot of software at our disposal in the office and we use whatever tools are necessary to get the job done. The design process can take anywhere from a week to months depending on its complexity. There are constant coordination meetings between vendors to get all the pieces of the puzzle to fit.
Implementing a design in the field is done with very careful and precise planning… for stage environments; there are large numbers of people working in various departments. Once the stage/production is complete, programming the system is another task that can be an all-night experience… and for larger systems multiple days to complete.
What advice would you give to clients to help them communicate better with their lighting or production designers?
Start with broad strokes. Big ideas of your vision. As you move through the design process, priorities become more evident. Good design involves a compromise between form and function. Don't hold on to the ideas so tight that they impact the rest of the project.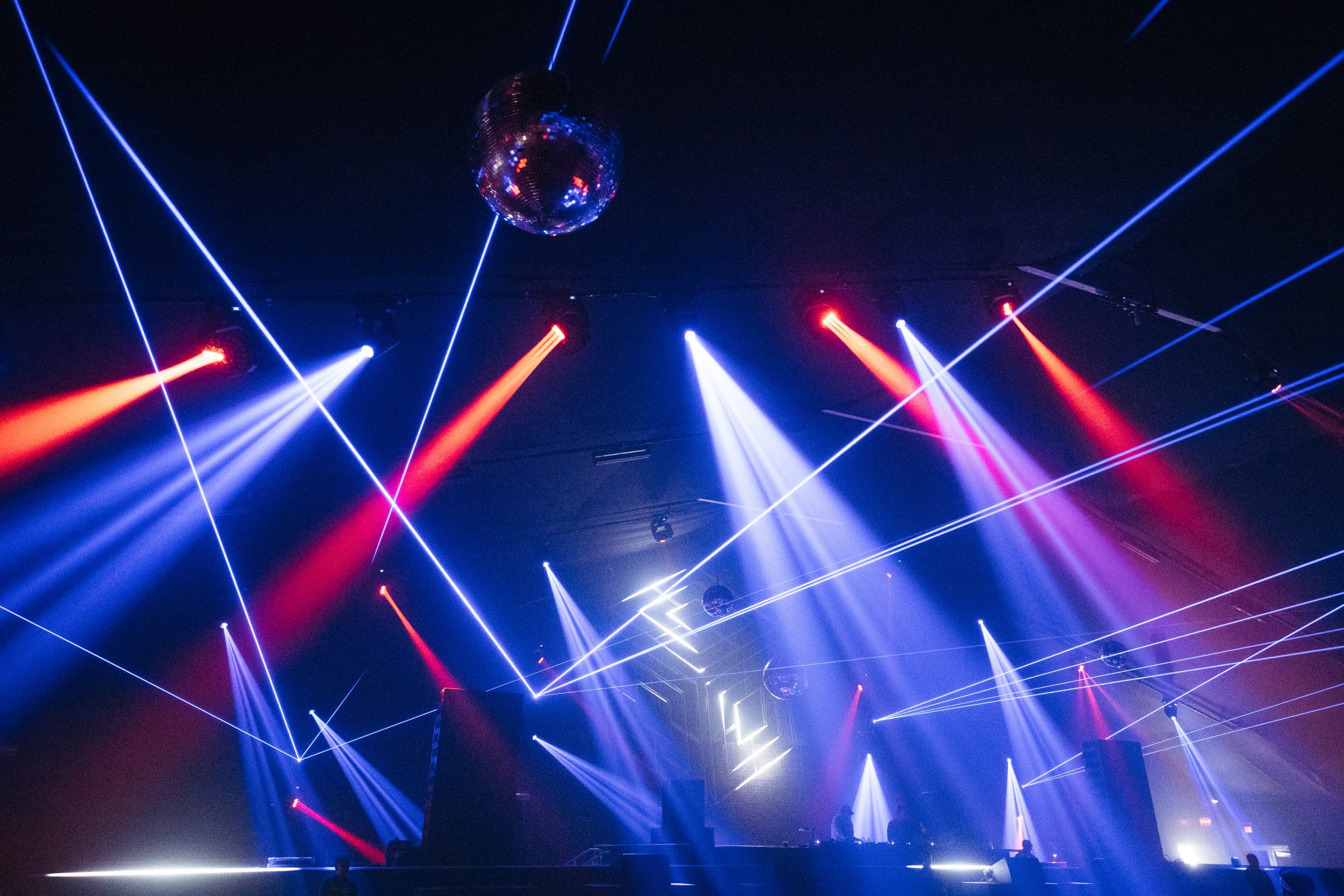 For those looking to get into the world of production, specifically lighting design, what would be a good first step to move forward in the industry? 
Look for an opening at a production company. These are the places where you will learn the trade. You'll have the opportunities to work with different types of fixtures, controllers, networks. The industry is a hotbed for new technology and design. It's important to stay on top of what's available in the marketplace and what's planned for the future.
Most of the major console manufacturers have free software that emulates the control interface. Learning how to use the consoles is a tremendous advantage for a potential employer. Even if you're not being hired as an LD or a programmer, knowing how to patch a console can help move the process along and will increase your value in the field.
Finally, since you've been involved with the electronic music scene for so many years, is there a certain set or festival that sticks out as memorable to you?
Being a techno fan… this year in the Yuma, Chris Liebing. Last year in the Yuma, Solomun. From a production standpoint… if I'm standing at the console… we are going to put it into high gear and let it rip… we'll make memories at every show. 😉😉
---
Connect with SJ Lighting on Social Media:
Website | Facebook | Twitter | Instagram | YouTube | LinkedIn