HVDES made some serious moves in 2017 and has her sights set on dominating the scene in 2018.
---
When we first sat down to chat with HVDES back in 2016 it quickly became evident that there was something special about this up and coming artist, and last year proved our feelings to be true. While honing her skills as an artist at the infamous Icon Collective in Los Angeles, she continued to impress tastemakers and fellow artists alike.
Gaining support from leaders in the bass music scene, HVDES has continued to stun with the release of tracks like "NÜ" and most recently "Fuck My Nose Up". Receiving a visually stunning music video to pair with the tune, "Fuck My Nose Up" evokes the darker electro vibe of electronic music that gives listeners a release they didn't even know they were looking for.
Recently taking the stage at Exchange LA with the Bassrush Family before the new year and graduating from Icon Collective, the future is bright for HVDES as she continues her mission of global domination. Sitting down with HVDES to chat about her past, present, and future, we are pleased to give you "The Lowdown" on this artist who will be making a huge impact on the scene in 2018.
Stream HVDES – Fuck My Nose Up on SoundCloud:
---
Hi HVDES! Thanks for taking the time to chat with us again! From "No Games" and "So U Wanna" to "Fuck My Nose Up" it has been an honor to watch you grow as an artist. Do you approach your production process any differently now compared to in the past?
I really appreciate that. And I really appreciate all the continuous support that EDM Identity has shown me throughout my journey. You guys are awesome.
I wouldn't say that my approach to production has changed because as an artist I still battle with the same demons and have the same doubts… I have the same taste for dark and weird and grimy as I always have… I just think that over the past year my sound has really begun to evolve into what I want it to be–and that's me.
"Fuck My Nose Up" also featured a visually stunning teaser music video that paired perfectly with the track. What was the development process like for the music video and where did the concept come from?
Thank you so much! I had a great team to work with. They all smashed it. BUT — that video was actually an announcement for the project itself. It was never meant to be a "music video," but more so a cinematic welcome to my world and introduction to HVDES. A little welcome — if you will — into my world.
You also developed your skills as an artist at the notorious Icon Collective. What do you feel was the biggest benefit of attending this music school?
Icon Collective was a wonderful experience. It was eye-opening, educational, enlightening, and extremely humbling. I learned so much there and grew so much as an artist but I think one of the key things I took away from it was after I took their Art of Flow class which is absolutely mind-blowing.
The community is also a beautiful thing. Everyone looks out for each other… and there are so many talented producers there… of all genres… staff AND students. It's just a really great environment to inspire growth as a creative individual and I enjoyed every second. It was hard work… but I enjoyed the shit out of it. I learned so much there and I think it was one of the most profound experiences of my life thus far.
Congrats on taking the stage at Exchange LA last month too! What was the energy like at the venue and can we expect to see you play more Bassrush events in the future?
Definitely, expect more in the future. I have so much unreleased music begging to be put out. But going back to the show — The energy that night was insane. I dropped a few unreleased tunes and people went nuts. I really enjoyed it. I'm sure you'll see me pop up in upcoming Bassrush events. Just have to wait and see!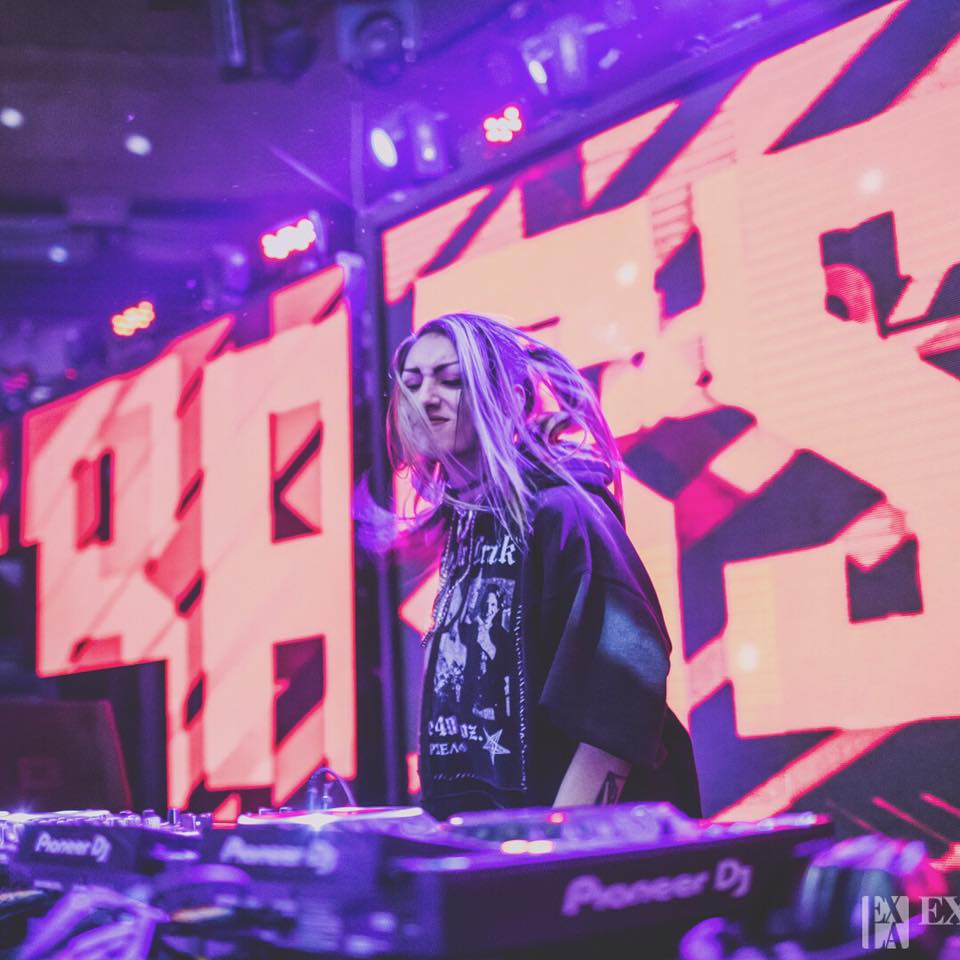 Have you ever hit a writer's block when working on music, and if so how have you overcome this issue?
Writer's block is something I struggle with a lot, as it can be a byproduct of my depression and anxiety. Honestly, I'm still figuring out the best way to handle it. But I find a lot of times that just changing my environment, or giving myself a small break to let my mind rest and find inspiration elsewhere can really help get me back on the grind.
Even something as small as going outside to smoke a cigarette, or moving into another room, or even switching from headphones to monitors. Just switching up the environment in small ways can help tremendously.
What has been the biggest struggle you've recently faced in your career?
One of my biggest struggles is my battle with depression. My biggest enemy has always been my own mind. It's an uphill battle that feels like it has no end sometimes. But I've spent the better part of my adult life working towards feeling like I have a handle on it.
It's crazy how your own mind can work against you in such intense and mysterious ways. But if you're passionate about something, you don't ever stop. No matter what. There are times when I'm down and times when I feel like the world is ending and nothing will ever be okay.
But then I open up Ableton or even just listen to a tune that I've made and enjoy it and it reminds me that music is what I live for. It reminds me that I am bigger than my depression. I am not my depression. And I will rise above it. No matter what it takes.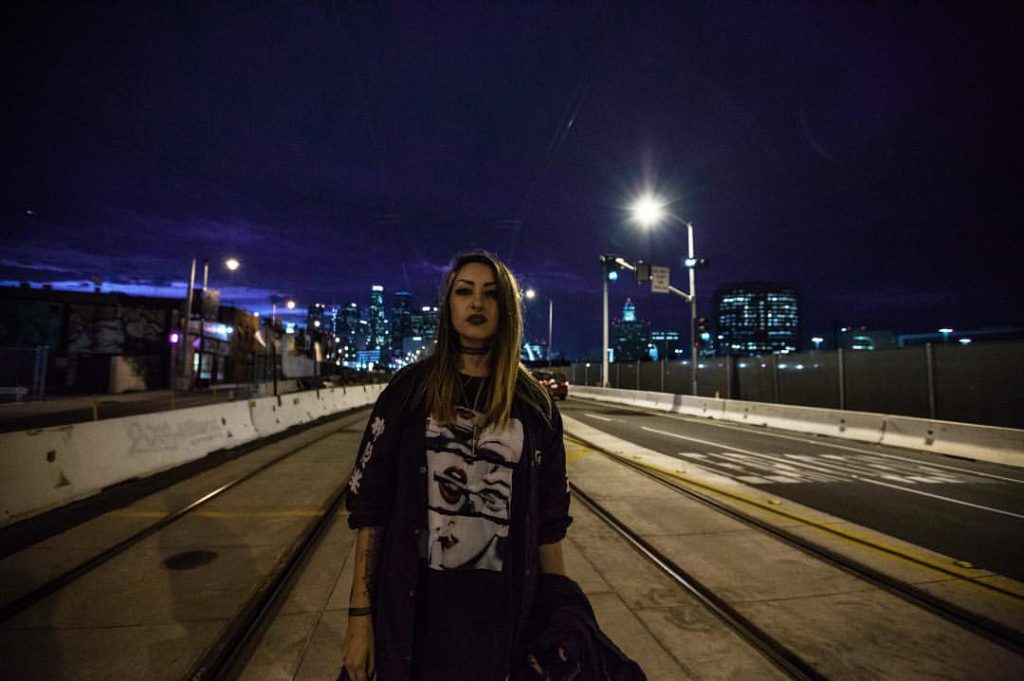 When we spoke to you last you put a huge emphasis on your love for the electronic music community's ability to accept anyone. Do you feel that message is still prevalent in the scene today?
Absolutely. I feel like there's always going to be shitty people in any scene you are a part of. The electronic music community is just really accepting and open-minded as far as art goes (at least, the people I surround myself with), and I think that's a beautiful thing. I came onto the EDM scene later than most, in 2014. So my perspective might not be totally accurate but that's just my personal experience with it. I think it's a really amazing place that inspires growth and change within me.
We've seen that you've been active on social media and connecting with fans through live streams. What's your favorite thing about connecting on a different level with people who love your music?
I used to be terrified of live streaming… I don't really know why. But once I started doing it, and my live streams became like an intimate chat room where we can talk about anything, I fell in love with it. It's a really amazing way to connect with your fan base on a genuine level.
I want my fans to hit me up if they need someone to talk to or to vent to. If they need advice or just someone to listen. I love connecting with them. We are all human… and we all struggle with our own internal battles, and I just really want them to know that they aren't alone. It's okay to not be okay. We are all in this together. Underworld gang shit.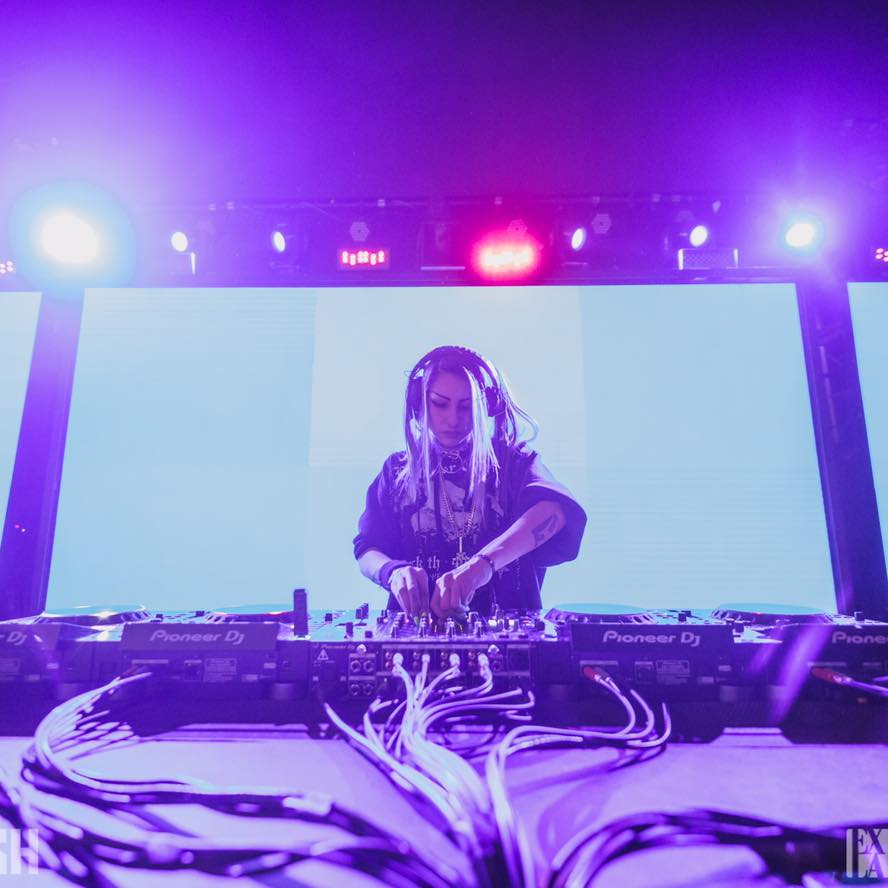 As an artist who loves Hip-Hop, who are three of your all-time favorite lyricists in the genre?
My three favorite hip-hop artists would probably be Eazy E, he's #1 always for me. I've listened to his music for years and he's just a staple for me.
Another hip-hop group I'm really inspired by would be Cypress Hill. I'm from inner city LA, so it's just dope and relatable for me.
I also really love Lil Peep. Rest in peace. He was so fucking innovative and unique and there will never be or has never been anybody like him — ever. He was and continues to be a huge inspiration to me musically and artistically.
With 2017 in the rearview mirror, what was your favorite moment from the past year?
Fuck. That's a hard one. Probably the highlight of my 2017 was when my dawg Dr. Fresch brought me up on the main stage at Nocturnal Wonderland in front of 20,000 people to drop one of my unreleased tunes. It was absolutely incredible.
What's in store for fans of HVDES in 2018? Any upcoming releases or shows we can catch in the near future?
Well to kick things off, I'm playing Asteria Arts & Music Festival in Florida in April. Other than that I'm mainly focused on releasing music and just building my brand and following. There's a ton of new tunes on the way. I'm super stoked to share 'em with y'all.
Finally, where is your favorite place to grab a late night bite to eat in LA?
I ain't even gonna front. In-N-Out is my shit.
---
Connect with HVDES on Social Media:
Facebook | Twitter | Instagram | SoundCloud