Learn more about rising star Anakim and listen to some of his "Intergalactic Underground Sounds" in his exclusive guest mix!
---
Dark, mysterious, and entirely enthralling, if you haven't been paying attention to the sounds coming from Anakim then you best start now. Based out of Los Angeles, he has honed his skills as an artist at the famed ICON Collective and has since blasted off into outer space.
Bringing his unique style to stages like the famed Yuma Tent at Coachella while also spinning as a resident DJ at Sound Nightclub, his sets truly take listeners on a journey into the depths of sound. If his mixes haven't caught your ear, Anakim's releases definitely will, as he's received praise from tastemakers and fellow artists alike with stunners "Basin City" and "Celestial Body" this year alone.
With half the year gone but still plenty of time to continue his ascent to the top, we wanted to get some insight into his sound, upcoming releases, experience at ICON Collective, and more. Listen to his exclusive guest mix below and read on for our chat with Anakim!
Stream EDMID Guest Mix 128 || Anakim on Mixcloud:
---
Describing your style as "Intergalactic Underground Sounds", what originally drew you to producing and playing with the darker side of electronic music?
I have to give a lot of credit to my friend Andy Crane for this one. He used to be the head of business development for a very prominent crew/festival in the SoCal music scene. He kept inviting me to their festival, told me there was this style of music I hadn't necessarily been exposed to.
I happened to attend his festival within the first two months of being a student at Icon Collective and it pretty changed the course of my journey in this industry. I came across this DJ playing a set filled with this sexy, hard-hitting, intergalactic sounding style of dance music and I told myself at that moment I'd dedicate the rest of my year at Icon to figuring out how to make that style of music.
Last year you dropped the Veins EP, and have released some stunners in "Basin City" and "Celestial Body" this year. What's your production process like when sitting down to create a track? 
I wish I could tell you something a bit more mystical about how I arrive where I do with my tracks, but honestly, it all begins with my kick drum synth Kick 2, my Ableton Push 2, and some trial and error until I make a groove I like. I'm probably going to sound a bit crazy, but after that, I zone out a bit and try to think about what this groove reminds me of.
I told my videographer the other day that I basically sit and score mini-movies that will only be seen in my head. He died laughing, but I was being serious!
You've also got an official remix release on the horizon for Marco Viera's track "El Edén"! How did this project come about? 
Big huge shout out goes to Andrew Conde, label manager at Understated Recordings. He texted me one day asking how I felt about doing a remix for them. I was pretty focused on my original productions so I kindly passed on it. He messaged me a couple of months later and told me Marco was willing to wait for me to remix his track, that's how much he wanted me to do it. I really respected that so I told Andrew his track would be my first remix under my Anakim project. I'm so excited for everyone to hear that track as it almost didn't happen.
The Deep Space Mix Series highlights your own work but also mixes from other artists like Presa and Corrain as well. What was your inspiration behind the series? 
So as much as the theme of outer space runs deep in my Anakim project, deep space is also a metaphor for the deep inner space that resides in everyone. That inner space can be explored through meditation. The idea behind the mix series was to expose my audience to music that had an intellectual quality behind it; tracks that would take you on a journey, make you think outside the box while still keep you dancing.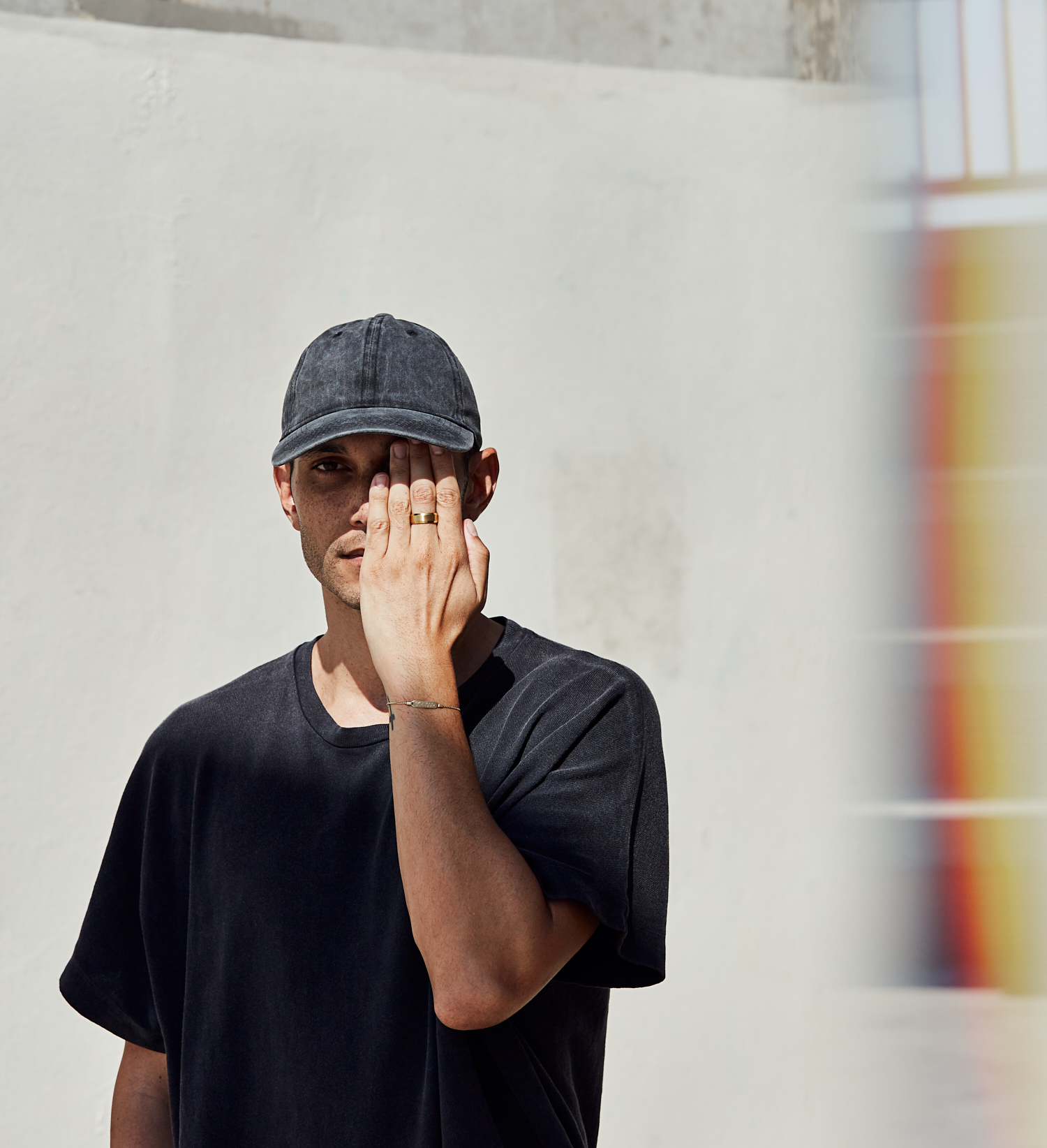 Looking back to your past as a student at ICON Collective, what was one of the biggest lessons you learned while attending the music school? 
The Art of Flow was a class that really resonated with me. As artists, we all go through creative blocks. This class specifically taught us not only how to stay in a state of flow as artists, but that this path we are on is one of a hero's journey.
In other words, the deeper we go into our artistry, the more we go into a world of the unknown. It's up to us to stay on the path, persevere in the face of challenges and temptations, and become the artist we were meant to be. That really stuck with me.
Having played in support of artists like Lane 8 and Jeremy Olander, taken the stage at Coachella's Yuma Tent, and holding a residency at Sound Nightclub, can you pinpoint a specific set or moment that was memorable to you as an artist? 
My very first set ever was opening for Jeremy Olander and that set happened to be at Sound Nightclub before I gained my resident status. Mark, the talent booker, had no idea I had never played outside of my living room before offering me the opening slot. My manager at the time really sold me, so Mark gave me a shot. I had gone to Sound for years seeing my favorite artists, so for me, my first moment is my most memorable moment, especially because Mark always reminds me how my old manager "finessed him."
What has been the biggest struggle you've faced so far in your career, and how have you either battled or overcome it?
Battling the pressures of having a "normal" job and for years not knowing if this path that I've chosen would lead to anything significant has been my biggest battle to date. In the end, I just want to make my parents proud, as they mean everything to me.
When you're ending a night out after playing at Sound Nightclub where is the first place that comes to mind when you want to grub down on some late night food? 
A 3×3 from In-N-Out are the first places I think about after I'm done playing at Sound. I'm so California, I know.
With a little over half of the year gone by, what are some goals you have for the remainder of 2018? 
I sit in the extremely fortunate position that I've already achieved the goals I wanted to hit for the remainder of the year. We're going to be announcing the rest of the releases I have relatively soon. I have my biggest EP to date coming out on September 4th. Can't say just yet what label it is, but I'm beyond excited for everyone to find out. Right now my team and I are already planning what's in store for 2019. I literally could not be more grateful.
Finally, if you could travel to any place in the entire universe, where would you go and why? 
There's this planet called Niburu that the ancient Sumerian civilization wrote about in their stone tablets thousands of years ago. They claim this planet is on a 10,000-year elliptical orbit around our Sun. They also claim the Annunaki reside on this planet. Now I highly encourage anyone reading this interview to go Google these things, but this is where I'd want to visit. Why? To see if the Sumerians are telling the truth and if they are, to meet the Annunaki. Who knows, maybe I could even throw a rave there. 😉
---
Follow Anakim on Social Media:
Facebook | Twitter | Instagram | SoundCloud