Things are heating up for Nonsens in so many ways and their success couldn't have been more clear after playing EDCLV! 
---
Whether it be in bass house, dubstep, trap, or house music, Nonsens has been seriously making a name for themselves in the world of dance music. Their versatility, passion, and talent are unprecedented, and on top of that, they are some genuinely nice guys. They just recently moved to Los Angeles to further their career, and have made leaps and bounds since relocating to one of the epicenters of electronic music.
We got a chance to catch up with Nonsens before their banging set at the Wide Awake Art Car on Sunday of EDC Las Vegas, kicking off Day 3 in the best way possible. Get to know the three members of the group- Anton, Jens, and Rasmus – and hear all about their adventures thus far in our interview below!
Stream Nonsens – Make it Pop on SoundCloud:
---
EDC Las Vegas is the first major US festival that you have taken the stage at. What has the journey been like getting to this point, and what are your thoughts on the festival so far?
Rasmus: Well, I'll start. First off, I'll just say that the festival is amazing. It's really really big, the whole setting is very nice and obviously this type of music is what we love. It's all so different from the European festivals that we're used to going to since the electronic scene back home in Denmark isn't that big. It's great to see how big it is and how far it goes for EDM. It's so great.
Leading up to this we applied for a work visa, we waited for a year, a year and a half until we finally got it in December 2017, so we've had it for five or six months. We moved to LA in February and we have just been a lot in the studio and recently we announced a ten dates tour.
Jens: This is what we want. And it was harder when we lived in Denmark. It's hard to keep up with the whole scene over here when you're over on the other side of the world.
Rasmus: Making that sacrifice coming here is really worth it all.
Did you get the chance to walk around and check out the festival? What have been some of your favorite stages or artists you may have caught?
Anton: Friday we came out here to the festival site and did a little walk around to see all the stages. We saw Diplo play over at the main stage, saw Eptic play at bassPOD, and then we finally ended up watching Cirez D at neonGARDEN.
Rasmus: I think that one was my favorite, I mean we saw some of Diplo's set and he played our tunes at the main stage which was obviously really good. But I mean, standing there in the sunrise at 5 am listening to Cirez D, listening to techno, I like that.
Jens: Because we do our type of music, which is different from that. We also listen to genres like techno, and Eric Prydz / Cirez D just has this special vibe, so being there during his set was special.
Anton: But to answer the question, the best stage is the circuitGROUNDS with the big stage. Looks insane, that should've been the main stage. We also saw Excision and that was insane!
Jens: Really high-quality production.
Rasmus: Yeah so even though there are many different subgenres we always get inspired by those genres. How Cirez D builds up a set and all that stuff. So there's inspiration in there which is really nice.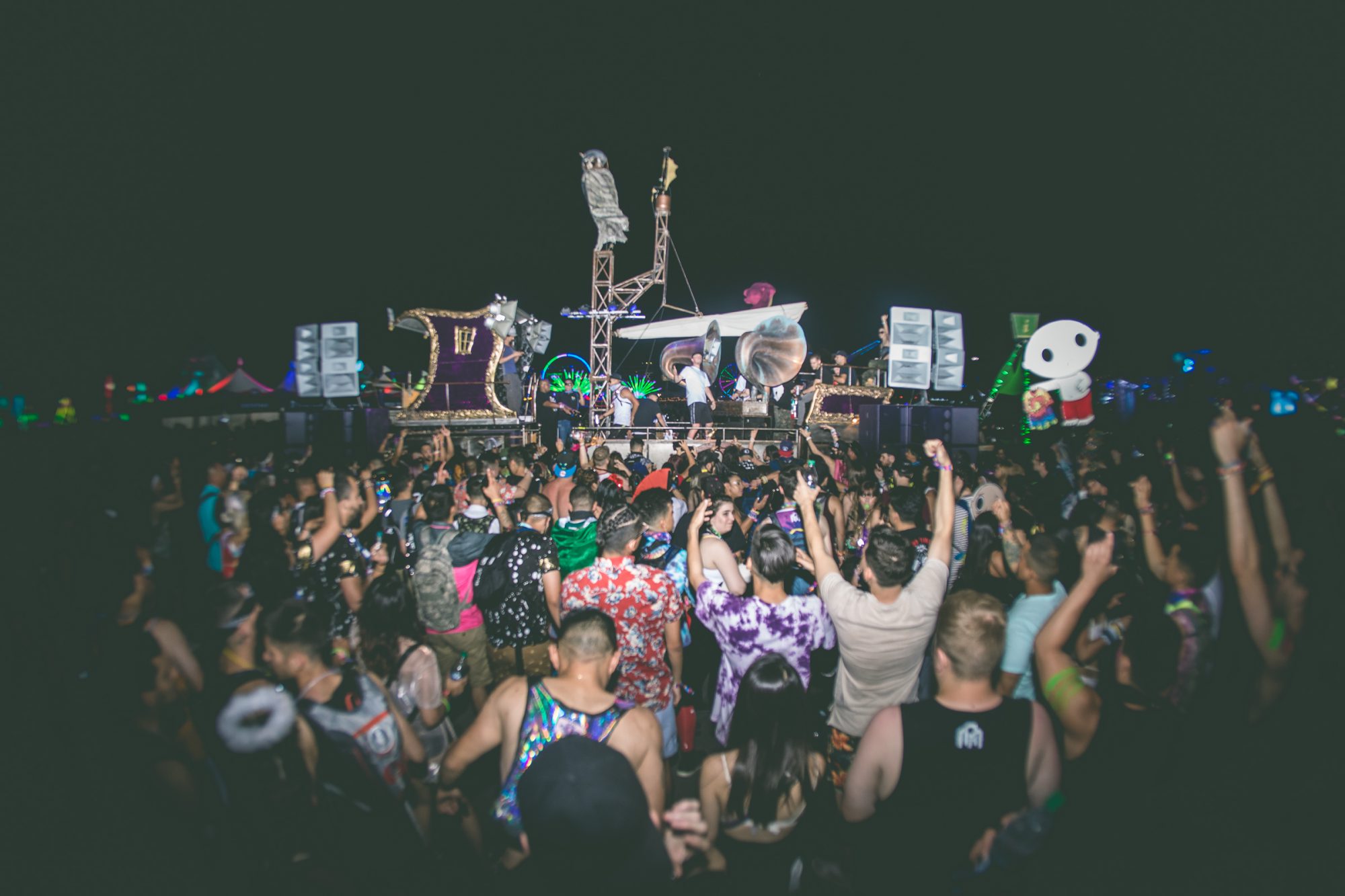 Having played in both North America and Europe, have you noticed any similarities or differences between the two scenes?
Anton: Yeah, mostly differences I would say.
Rasmus: Because that's what stands out.
Anton: Yeah exactly, like I would say the crowd reactions to different types of EDM is different and way more different from I thought to start out with. That made a big impact on me I would say.
Rasmus: Yeah I would say something like dubstep, for example, people like it back home, but you would rarely go to a set or a show where someone only plays dubstep or stuff like that. It's pretty hard, right? And coming here and going to dubstep shows it's really dope, but you don't see that back home so people react to it in a different way because they're more used to it over here.
Anton: And girls, like breaking the rails – we don't see that in Denmark!
Rasmus: Yeah girl ravers, or whatever you call it, are just a thing over here and it's really nice to see that both men and women will go and enjoy equally. I love that because it's still more of a male-dominated thing in Europe just going hard and raving, but I think it'll catch up.
Jens: I feel that the girls over here go way harder, but I love it it's awesome.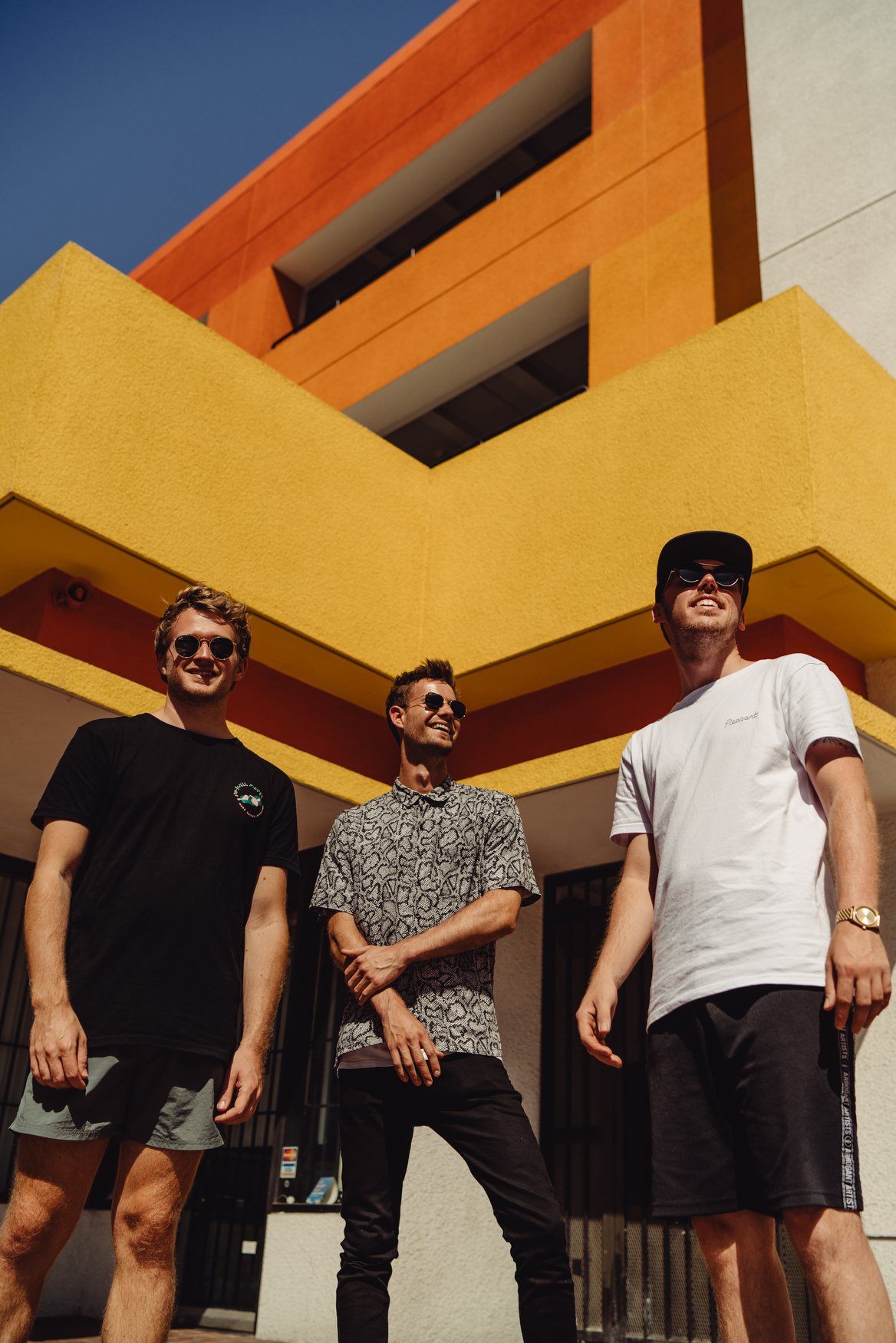 You've already dropped two massive tunes this year with "Let's Go" and "Make It Pop". With both showing off different sides of your sound, did you approach these productions differently while in the studio?
Anton: Yeah, but I feel like whenever we sit down and make a new track, we never really decide beforehand which way we want to go with it. It's more like just the outcome of the different sounds, so I wouldn't say that we purposely took different routes on it but they just ended up so different sounding.
Jens: It's also a vibe, it's always a vibe in the studio. Whatever flows the best, then you arrive at a specific tempo, and then it ends up in that specific genre. And thank you guys for the support on the tunes, we love it and really appreciate it! We see it all and read it all.
Rasmus: Moving forward from that, these are our two latest tunes, and we always try to get in the studio with a lot of people. We've been in the studio with RL Grime and with Diplo, and we just recently went to the studio with Flosstradamus and Boombox Cartel, and all these people who are poppin' right now. We just try to get in the studio with them and feel the vibe; maybe we'll release something together maybe not.
It's always just about getting inspired and getting new producer tips and tricks all that. So hopefully we can feed off each other and release something banging, but otherwise than that it's just getting in the studio with these people and getting inspired, and hopefully we'll just keep putting out awesome music that you like, and hopefully people will hear the thin red line between our sound even if it's house music like 128 bpm or maybe like 150 bpm, hopefully, people will still hear our sound in it.
With three of you working together in the studio and playing live on the decks, is there a rhythm you get into where you take turns at certain tasks?
Rasmus: Well, we do everything ourselves, so we have our fingers really deep into the decks, all of us. When something happens that is out of our hands, we get frustrated – like what is happening!? Because we want to be on top of things. We've done a lot of things for ourselves; we've done our video, a lot of all that stuff, and obviously all the music. But obviously we have our different own main positions but we always work together.
Anton: And DJing wise, when we're performing it's a bit more where we'll switch places and basically when we play bigger stages we use a lot of the stage because we're three, and we'll bounce behind the deck all the time.
Rasmus: We have fun, we love feeding off the energy of the crowd. Just having fun, maybe doing a dance-off on stage or something like that. We just relax on stage and have fun.
Jens: Since we came to the States and began playing here, I usually just began to jump into the crowd! It's a bit dangerous but lots of fun. Always have to do that and everyone's like "what are you doing!"
Since your first few Nonsens releases the amount of support from other artists in the industry has been monumental, what has it been like receiving so much love from major artists?
Anton: Ah, that's just insane. Whenever we meet people, like Friday we just bumped into Jauz and 4B, some of the really popular producers right now, and they just know our music. They're some of the most talented of our peers, so obviously we want to hold our standards to theirs.
Jens: The weird part is that they recognize us, just walking down and Jauz comes up to us saying hi! It was weird but so cool.
Anton: It's what we work for, so it's amazing.
Part of your invasion of the US included a move to Los Angeles! How has life been living in LA so far, and do you feel that the city gives more opportunities to electronic music artists than others?
Rasmus: I think it's hard for us to say whether it gives people more opportunities to electronic music than other cities in the states, but definitely it's made a big difference for us coming from Europe –  Denmark moving to LA. It's the right move for us no doubt about it, have to make some sacrifices, a lot gets left behind, but there was no doubt about it in my mind that we had to go and we had to do this in order to take things to the next level. Yeah, I think it was the only right thing to do for us.
Jens: I feel like the time we've been here, we've achieved so much that we couldn't achieve in Denmark. All that we've achieved in our entire lives in Denmark has been achieved in one and a half years in the States.
Anton: It's hard to connect only on social media – the distance, always being on Twitter all the time. This is way easier just to catch up with people in real life.
Is there anything you guys miss about home? 
Rasmus: Well we were just home for a couple of shows, for nine days, and I think when we got back home we started realizing "Oh, I miss that type of food, all of these things." But it's nothing that we can't live without at all, we love our new homes in LA. So it's the small things – biking around, stuff like that, stuff that we grew up with.
Anton: Obviously family, and girlfriends. We definitely miss them.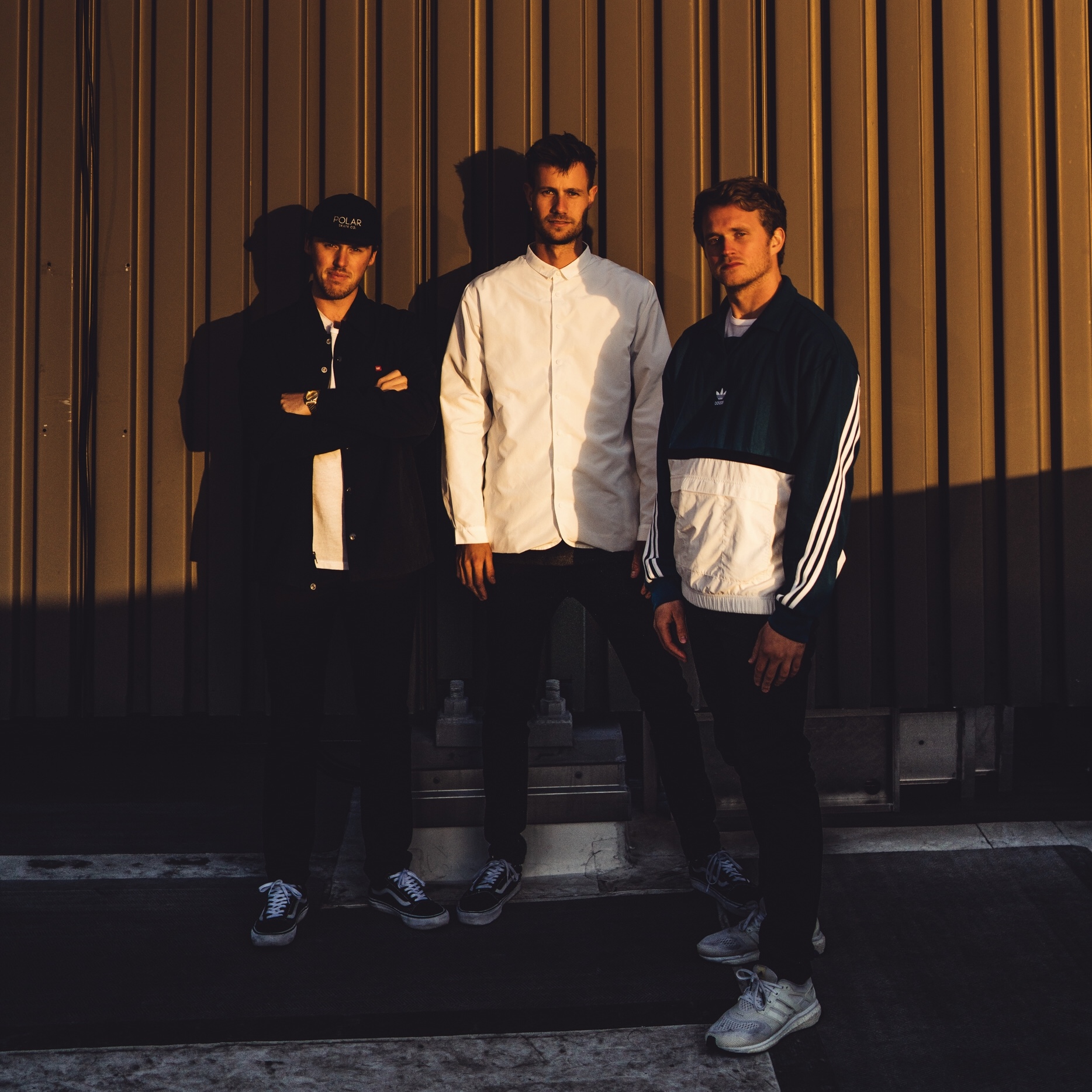 You're stuck on a desert island and you can only bring one item along with you each. What do you bring?
Anton: I'll bring a laptop with an unlimited battery. 
Jens: I was about to do that. 
Rasmus: Do we have to stay there for the rest of your lives? 
You don't know!
Rasmus: One day, or one hundred years. [Laughs] Maybe I would bring a soundbox, one of these transportable speakers with whatever solar panel so it keeps powered up!
Jens: I'll bring a beer for myself! Beers and bass!
What's next for Nonsens in the near future? Can we expect more releases coming up in the near future?
Rasmus: Yeah, we'll continue on with our spring tour, and we'll be playing also back home in Europe. So going back and forth in the course of the next few months. And we'll be continuing to push out new music, stuff that we've already talked with other people about. We met up with 4B last night who said our new track was insane, so already getting a lot of support from these dudes. Some of these big guys already saying they like it, we haven't got a release date yet but should be coming out soon. That's what we've got coming.
Anton: Yeah, we've just been really productive in the studio lately, so lot's of new music coming.
---
Connect with Nonsens on Social Media: 
Website | Facebook | Twitter | Instagram | SoundCloud