Temple Entertainment CEO Paul Hemming just opened a new nightclub in Denver, and he aims to bring nightlife into the future.
---
Paul Hemming is a force to be reckoned with. His original Temple Nightclub in San Francisco just celebrated its 10th anniversary in September, and now he's hard at work expanding his brand and his vision – this time to Denver, Colorado.
Hemming has a whole host of ambitious plans, not the least of which is taking his daytime-into-nighttime cooperative space global, all while providing the sort of nightlife experience that most people could only imagine in their wildest dreams. It's exactly this unrelenting focus on the future and on the continuous improvement of his concept that makes his point of view so interesting, and that sets him apart in what is admittedly a very crowded space.
We had the opportunity to sit down with him on the eve of the launch of the brand new Denver location of his innovative nightclub and pick his brain about his inspirations, his plans for Temple Denver, and where he sees the future of nightlife heading.
Click HERE to check out the schedule of upcoming events at Temple Denver and purchase tickets!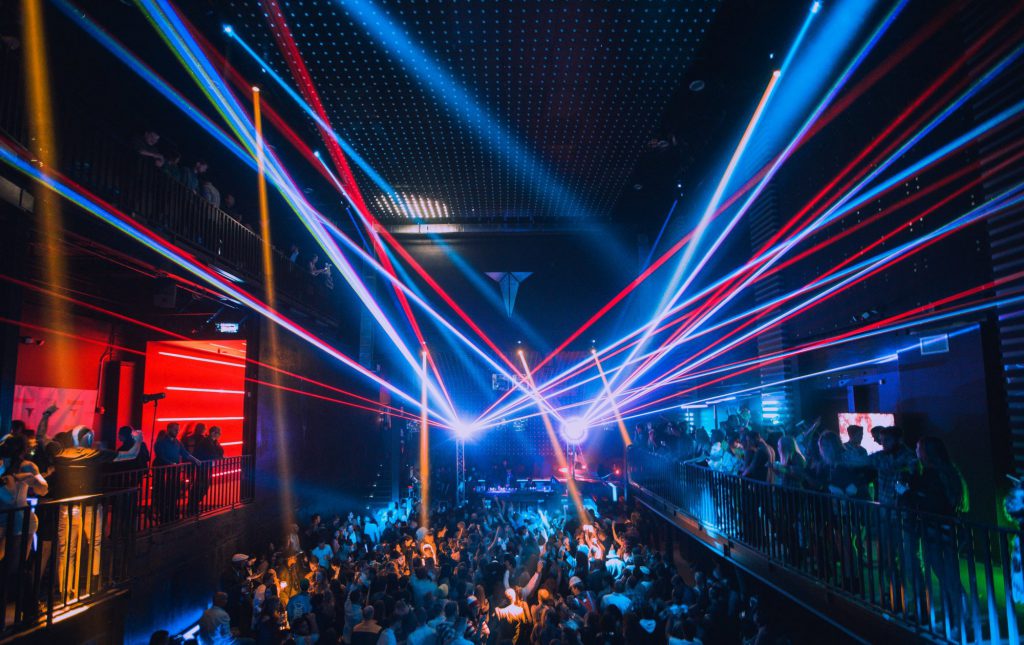 ---
First of all, congratulations on the grand opening! The space looks fantastic. So, I can already sort of see for myself, but tell me from your perspective what sets Temple apart from other nightclubs.
Really, we're building, a spaceship where the entire structure itself is live – it's like a living organism. We have the cutting-edge lights, cutting-edge sound, and the interactivity and really a superior experiential environment.
You have a number of folks on your staff that have worked at some of the mega-clubs in Las Vegas like Hakkasan. Are there specific elements from those clubs that you're trying to incorporate into Temple?
Sure – the bottle service component. The way I describe the strategy on hiring people is that we're kind of like the X-Men of nightlife and everyone's got their own superpower and their own mutation.
With Vegas, the scale of nightclubs is just so enormous there and they've really perfected a lot of systems. One of the jokes I always tell is that Temple is like the lovechild between Burning Man and Las Vegas. So, Burning Man in terms of the creativity and the imagination that's possible and then the systems, the big headlining DJs, the production value, the presentations, and the bottle service component. The attention to detail and the level of service and the major headliners is really what the Vegas component brought.
Why did you choose Denver for your next city for expansion?
Well, we are planning on rolling this around the world, and we had to choose one city. It just happened to work out that one of my advisors who also worked in Vegas lives in Denver, and he opened the space next door and he found this space. I walked into it, and it was incredible.
I spent some time in Denver and I just fell in love with the city and I felt that it was fertile soil to go through this cell division process. Temple is really the Zen Compound, so it's the nightclub, the co-working space, the art gallery – and it's all these experiments that have been conducted over the last ten years. Now we're going through cell division, and Denver is fertile soil. We're really excited to drop a piece of the DNA into this city and to watch it grow and transform and adapt to the unique factors of the city.
You talked about the club being an organism, and it's got this futuristic sort of AI-centric feel to it. What was the inspiration behind it?
I love science fiction – I love TRON, I love Blade Runner. I went to film school, I opened a record store. I've always loved futuristic design, futuristic music, futuristic art, the cutting-edge, and so it was just a natural fit.
I feel like nightclubs are about escapism – they're about being transported into another world with the music and the lights and the lasers and when everything's glowing, there's something very futuristic about music and so it just came together. And I've just been continuing to build upon that concept and to adapt it.
I designed everything and think we kind of developed a design language that we've grafted to this new space. There are a lot of these conceptual building blocks that we've applied to this space that have really rendered well. It's like a cathedral. It's like the dance hall of a spaceship.
And then we continue that space theme in our advertising – if you look at some of our animated flyers, they also look like sci-fi blockbuster movie trailers. And then our presentations – we have a little UFO that will light up and will bring out bottles, and we have a little spaceship that we'll put one of the bottle service girls in to bring out champagne. It's a rocketship that says, "Fueled by champagne!"
You mentioned Burning Man – how did that play into the concept?
Burning Man is just an incredible music and art festival, and it's really a festival built on all of these different principles that are truly inspiring. Going to Burning Man is like getting in a spaceship and going to another planet. It's like being in another world where the limits of your imagination are really stretched. If you go, you might understand more.
What we're trying to do is bring that spirit of innovation into the real world. We're going to be doing that by having art and music and culture and innovation. We're incubating music ideas, artists, businesses, all of it.
You have some really cool technology at play here. Can you tell me a little bit more about some of the elements?
Five years ago, we got the first energy generating dance floor in North America. It was a company out of Rotterdam that put a million dollars into R&D and developed these modules that convert kinetic energy into electricity. We have one in San Francisco, and we're going to be installing a new module here at some point and then integrating it with some solar panels, potentially some wind turbines and seeing how much power we can offset with our own power grid.
That's one layer. We're also going to be implementing our own app – we've been developing our own app that people can download and log in through Facebook. There's going to be a customer loyalty aspect to it, a gamification component, and an RFID technology component. So, big festivals will use RFID bracelets, but no nightclub has really adopted it. It allows you to do cashless payment and also track some interesting data as to where they're spending their time, how long they're on the dancefloor, what bars they stayed at, how long they stayed at the bar. So we're going to be rolling out these different technology layers over the next few months.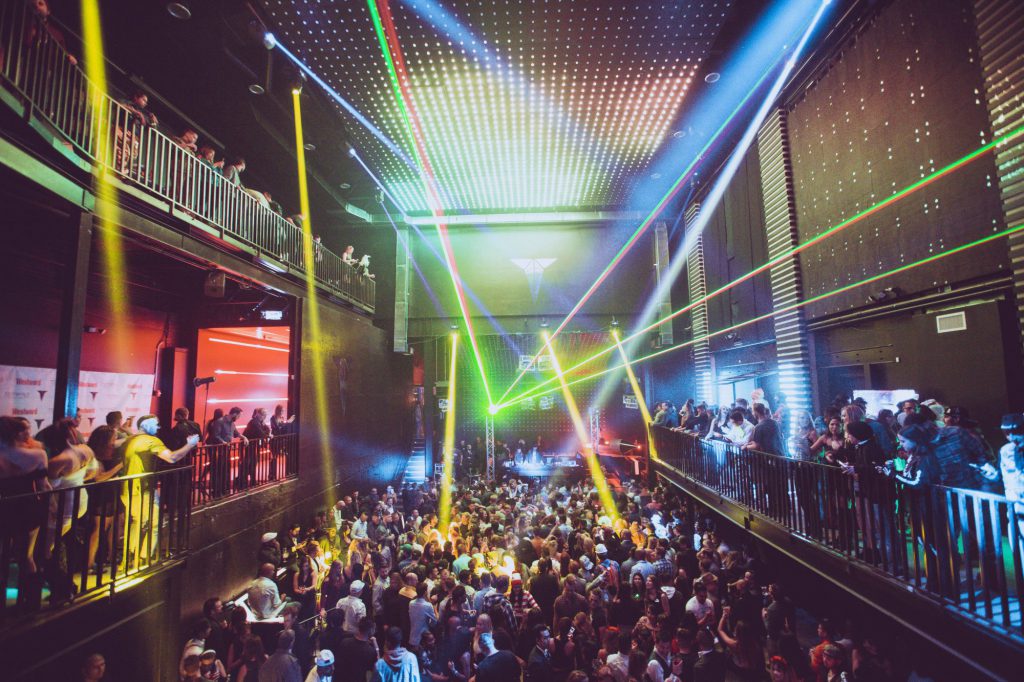 I read about the RFID technology. What kinds of decisions can you make off of the data that you're generating?
Well, lots of really cool stuff. We can see where people are going, how long they're staying, how long they waited in one area, the density of people dancing in one room or another. We're also going to be able to do really cool promotional campaigns and unlocking cool things at interactive screens and maybe even giving people digital gifts that they unlock with the bracelet and letting them win points. We're looking at also having them light up so they can also become part of the show.
For fans that have been to the San Francisco space, can they expect a similar experience, or what are the differences?
As I said, it's cell division, right? So the DNA is there, but this is a new version and so everything is better and bigger and newer and more refined. Each time we open one, we're learning.
What happened in San Francisco took ten years of evolution and transformation, and now, in one singular moment, we're getting to execute it. And so, there are tons of refinements, tons of lessons that we've learned, and our goal is to apply those lessons and then continue to learn more lessons and to continue to expand.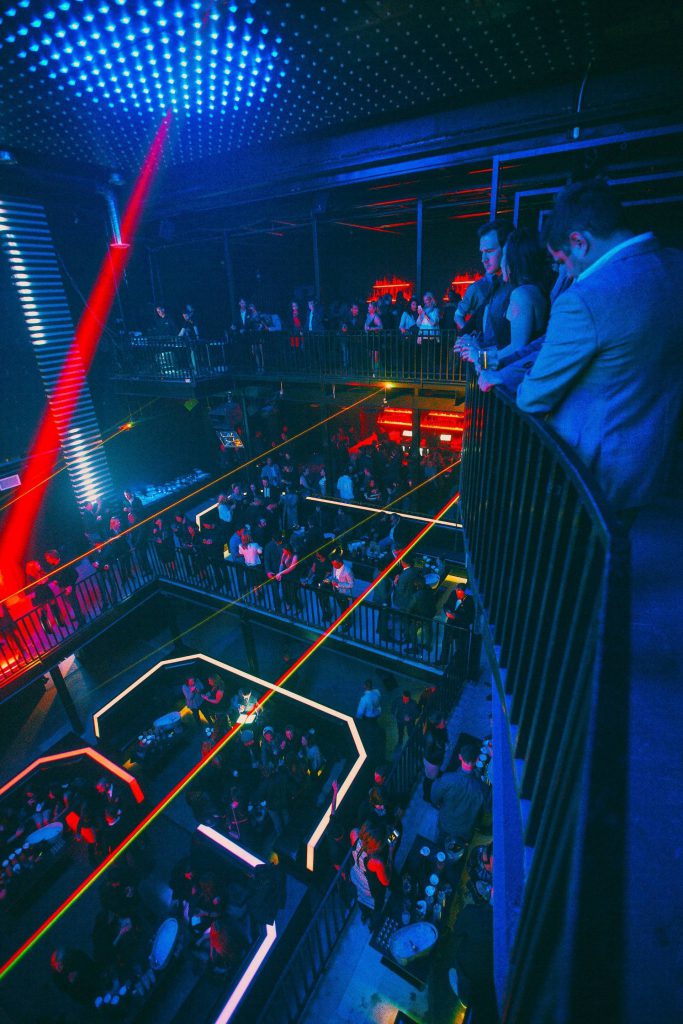 What sort of artists are you hoping to bring to Temple?
Anyone within the dance music sphere: headliners, stars of the past, present, and the future. So, preferably within the EDM genre, the bass music genre, the house music genre – those are the three main spectrums. And then, of course, we'll have some hip-hop and some Top 40. Basically, all relevant styles of dance music.
What originally drove you to get into this business?
Well, I was a DJ. I originally went to film school, and I DJ'ed as a hobby. My senior year, I lived in a building that burned down. I lost my movie, I dropped out of school, I got some money from the settlement, and I opened a record store in Oakland.
It was a record store, we had a music studio, we had a record label, we hung artwork, and we threw parties. And then that grew into Temple. I continue to DJ to this day, and that was really the seed that grew into all of this.
I can definitely see the influences of film school and all the creativity in the space. 
Yeah, well the cool thing about film school is that film school taught me how to turn my own life experiences into stories, and when I started to evolve into business, I took that same philosophy and I turned my passions into businesses. I call myself an "artrepreneur."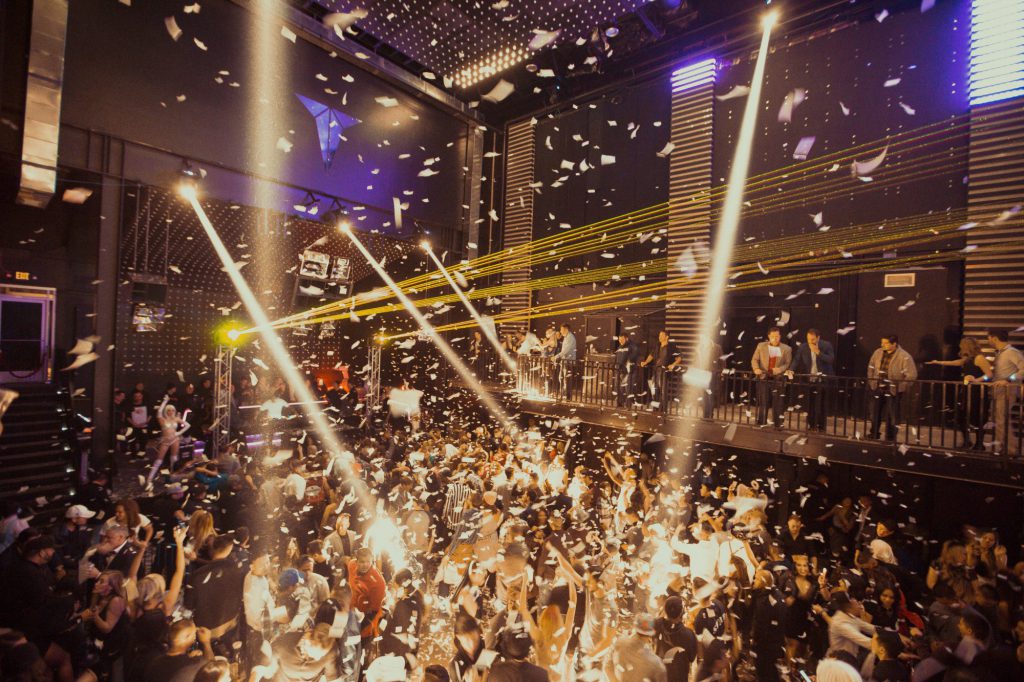 In addition to the nightclub, Temple is part of the Zen Compound. So, there are lots of other pieces in the space. How do all of these elements all work together?
It's the most creative management of space. It's daytime, nighttime, work, play. It's those dualities. I love fusing dualities. I am a fusion of east and west – I have a Chinese mother and an American father. I love the idea of zen, technology. Something that's old, something that's new. So it's fusing dualities and they just pair perfectly together.
It's this whole ecosystem of options, and we try to fill it with inspirational things. Music is inspiring. Music is like a drug – it's food, it's music, it's magic. I love to be inspired through art, and I love to be inspired through powerful ideas and other entrepreneurs that are coming up with ideas that are going to change the world. And I want to play hard and I want to work hard. They all have just solidified into this organism that just makes sense and it's resonating. And it's not just like this abstract concept, but there's a working, thriving, functioning version of it in San Francisco.
Finally, fun question – if you were stuck on a desert island and you could only bring three things with you, what would they be?
Oh… three things? I mean, probably music… Three things on a desert island? Probably a spaceship, and a time machine.
That is probably the best answer I've ever heard to that question.
Well hey, then I can go anywhere and anytime! You know, we're building a spaceship. It looks like one, but someday, you know, we're going to build a hundred of these and maybe one on the moon and one on Mars. We'll be partying with Elon Musk. We've got big dreams!
---
Connect with Temple Denver on Social Media: