It's official! Hard Day of the Dead has returned after its two-year-long hiatus!
---
After teasing fans on Instagram yesterday with a cryptic photo collage reading "DIA DE LOS MUERTOS" (Day of the Dead), HARD confirmed that yes, everyone's favorite HARD Halloween fest has finally been resurrected. Unfortunately, in 2015, two attendees died during the summer event which led to HARD enforcing a strict 21+ age requirement at that year's Day of the Dead. After 2015, it appeared as though the DOTD festival had ghosted us (pun intended) until today! HARD Day of the Dead will return to its roots in downtown LA taking place on November 3rd at LA's State Historic Park.
So, what caused HARD to bring the festival back from the dead? It's all just speculation at this point. However, it may have something to do with Insomniac's recent acquisition of HARD Events. HARD founder Gary Richards recently split from the company as well, focusing on his latest brand instead, All My Friends. It will be interesting to see the tweaks and changes Insomniac chooses to make to DOTD as well as how the return of the fest will affect Insomniac's own SoCal Halloween event, the famed Escape: Psycho Circus.
After moving to the Pomona Fairplex in 2014, it's exciting to see DOTD returning to its original home at LA's State Historic Park in Downtown. Additionally, the event follows the venue's recent remodel featuring new amenities and an extensive refurbishment. The last Day of the Dead boasted huge names like Skrillex, Future, and Deadmau5, so the hype is real for this year's comeback lineup!
Stay tuned for more for information regarding ticket sales.
HARD Day of the Dead has finally returned and we cannot wait! Let us know how this affects your Halloween plans and what you plan to wear in the comments below!
---
HARD Day of the Dead – Event Flyer: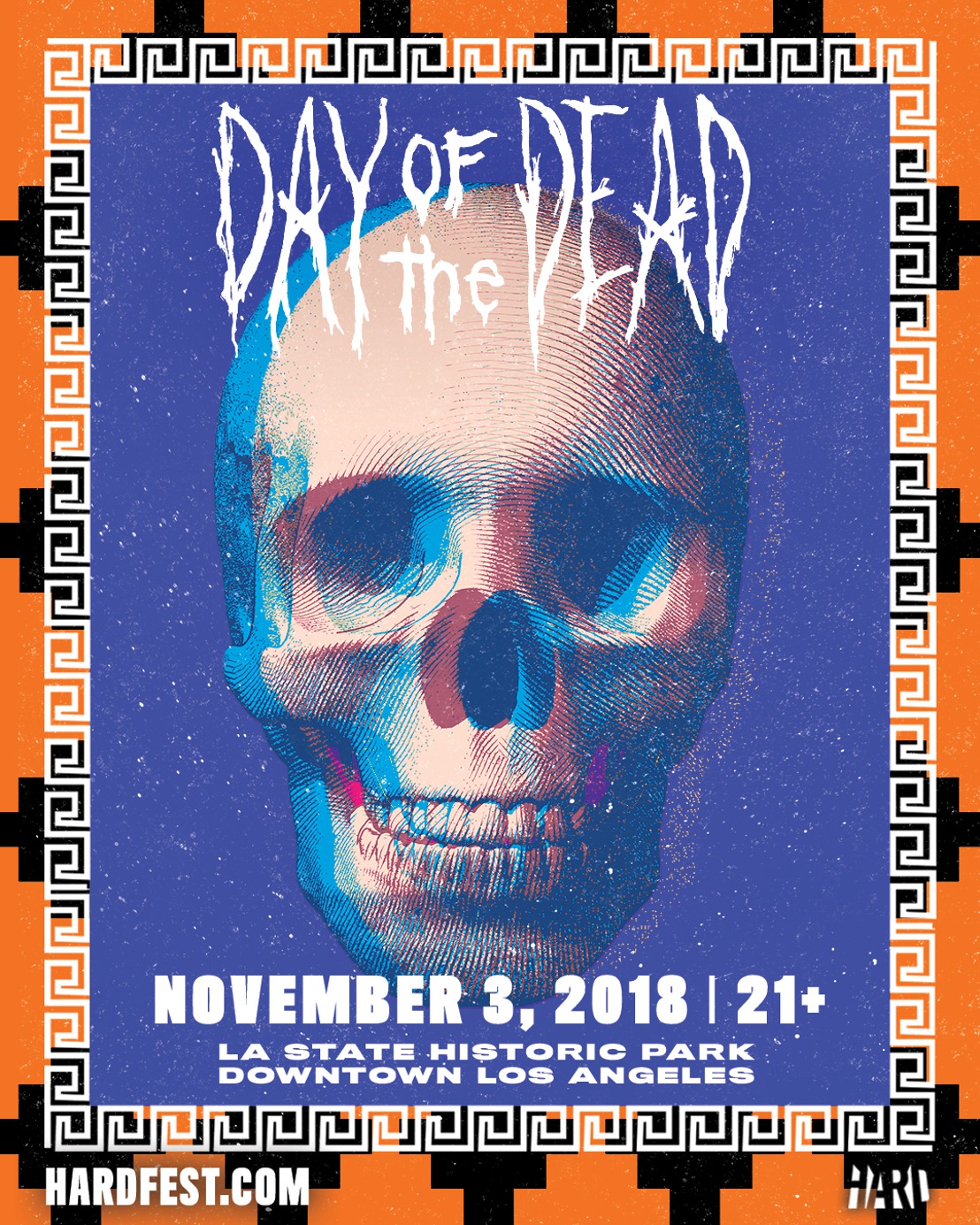 ---
Connect with HARD Events on Social Media:
Website | Facebook | Twitter | Instagram | SoundCloud