We caught up with Spencer Brown to discuss his debut album Illusion of Perfection, ABGT300, open-to-close sets, and more!
---
One of the brightest stars coming from the Anjuna Family right now is San Francisco-based artist Spencer Brown. Beginning his ascent to superstardom after releasing the Chalice EP on Avicii's LE7ELS, he was quickly supported by Above & Beyond and soon after joined their roster of talent.
Known for his countless originals and remixes that have left listeners stunned, the creativity he brings to his releases is unlike most others in the scene right now. Aside from his debut album Illusion Of Perfection, he has also released powerful tracks like "Embarcadero" and a "Northern Soul" remix that we simply can't get enough of.
If you haven't caught a set of his at festivals like EDC Las Vegas or while on tour with Above & Beyond, we highly recommend you do! Spencer is currently on the Illusion Of Perfection Album Tour that has taken him everywhere from Vancouver to Minneapolis and even off to London, and he'll also be performing at ABGT300 this September. We caught up with him ahead of his set in San Diego for a quality chat, so listen to his album below and read on for more insight into this rising star!
Stream Spencer Brown's Illusion Of Perfection on Spotify:
---
Back in May, you dropped your debut album Illusion of Perfection and you have been very candid about the inspiration relating to many of the tracks on the album. We are curious to know what the title "illusion of perfection" mean in your perspective and how does the title translate into the body of work?
The title for me is multifaceted. I won't speak too much about it because that is actually something I would prefer the listener to interpret in her or his own way.
Over the past couple of years, firstly, I've come to a realization that nothing a human can create is truly "perfect" – nature and the universe will always reign supreme. Secondly, we live in this time where everyone is rushing to be a "perfect" member of society – having a perfect relationship, doing perfectly in studies to get a perfect job, sharing perfect lives on social media…I've realized in my mid-20s that no one actually lives this utopian lifestyle.
You're currently on the Illusion of Perfection Tour that has taken you all over the world to play some of the most iconic festivals and venues today. Where has been one of your favorite places to play while on this tour?
Well in general, playing in Europe for sure has been life-changing for me. My first true European gig at Armin's ASOT850 in the Netherlands was unbelievable. All of my London shows were amazing. Tomorrowland was amazing. Helsinki was amazing.
I am pleasantly surprised that the Europeans are eating up my music just as much (or even more) than people from North America. I think it's part of the European culture to truly understand how to dance and vibe with a bit more progressive (more patient) dance music…every gig in Europe has been magical for me.
On top of the tour, you're also gearing up to play at ABGT300 in Hong Kong. How do you prepare for this type of show and what are some healthy ways that you deal with the pressure of getting up on stage?
I'm so honored to play ABGT300 – it will be my first gig in Asia! I find the more I prepare for gigs, the less I stick to plan. So, like all of my other gigs, I will come in with a nice crate of my own tunes to play, then go with the flow. I think that is a main way I deal with pressure on stage…I never stick to any plan and generally play only my own music. I know my own music inside and out – and I improvise every set – so if something isn't quite working, I switch it up!
In our interview with ALPHA 9 at EDCLV, we discussed your recent b2b with him in Miami and how you both approached the set and collaborative release. What was your take on how you approached the set, and do you approach b2b sets differently depending on the accompanying artist?
Arty has been one of my idols of music since I was a teenager so it was an honor to collaborate and DJ with him. Due to the special nature of the B2B gigs, I wanted to highlight awesome throwbacks that both Artem and I love. So we just opened a big dropbox folder, threw in a ton of our favorite throwbacks (along with some new stuff), rated each others' tracks on a spreadsheet, then finalized the final crate!
As an artist who loves open-to-close style journeys, what draws you to these type of sets and how much time do you put in on curating the tracks you'll play?
A few things. Firstly, I make all kinds of music, everywhere from deep house to techno, trance to house, but it all sort of has my own progressive flavor. I can't necessarily play my deep house in an hour set and make it coherent with my techno or trancier stuff. If I have four or five hours for a journey, I can really touch on each vibe and have it flow perfectly through the night.
Secondly, I've been DJing for 12 or 13 years now (yes, half of my life!), and I grew up playing birthday parties and raves for like 20 of my friends. These sets could be anywhere from 4 to 12 hours! I want to share my passion for reading the room and 'actually DJing' by creating a story over the night simply because I love it!
The curation process just adds onto itself indefinitely. I slimmed my record collection into a few thousand records. Every week I find generally anywhere from 1 to 10 new records that could fit in my set, so I organize them accordingly and add them into my previously made crates. It's quite a seamless process at this point.
The remix you released for Above & Beyond's "Northern Soul" was one of our absolute favorites. How did you approach the remix, and did you ever feel any pressure when putting your style on a tune from the trio?
Thank you so much for the kind words. Generally, with remixes, I lay out all the parts in Logic and find bits and pieces that I can tweak. I then build my remix around my tweaked versions of their original parts. It was quite a seamless process – I think I wrote the entirety of the remix in one evening and two days of subsequent mixing. I think the final version took me under 72 hours to churn out. I didn't feel too much pressure, because I'm thankful I figured out my 'own way' of creating music for my sets..so I was just doing what I normally do with some beautifully written parts from the guys!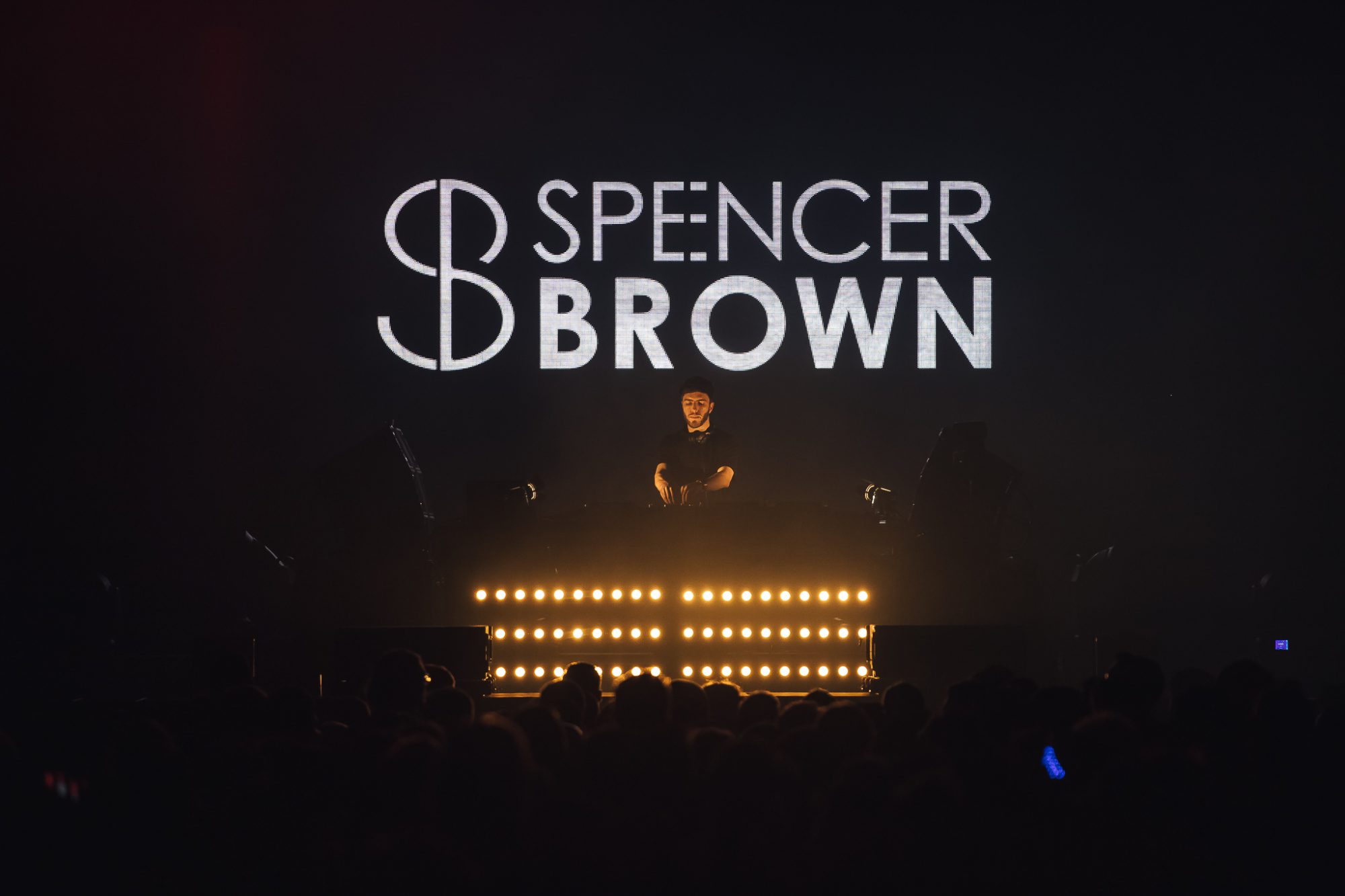 You are an artist who connects with your fans, pulling them into your world like an open book. Can you talk about why your fan base is so important to you and how they have helped to drive your vision in the studio?
My fans are everything. It's so amazing to meet the people whose lives I have touched. Many artists have done this to me, and it's always an honor to meet those artists. Putting myself in their shoes, I always try to meet anyone who wants to meet (especially right after my set). I'm so grateful my music has been resonating with people – at the end of the day I am just doing me, and I think people recognize that. People can tell when an artist is trying to be someone he/she is not.
You stated on social media that two years ago you almost stepped away from your career in music. What was the driving force that kept you going and what are some of the challenges that you had to push past in order to keep your dream alive?
Well, I never will give up music, as it's been my life since I was 2 years old. But I was considering getting an engineering job and working on music part-time until I could support myself. Certainly, money was the biggest challenge – you can't just say "I think I'm gonna be a musician!" with broke-college-student cash and expect to pay the bills. I am very thankful my family let me live at home for one year following graduation – just enough time to get enough gigs to pay my own bills. During this time, I was working 16+ hour days, nearly seven days a week. It was a serious grind, but I wanted to do it full-time so badly. I'm very thankful that it's now become a full-time pursuit for me.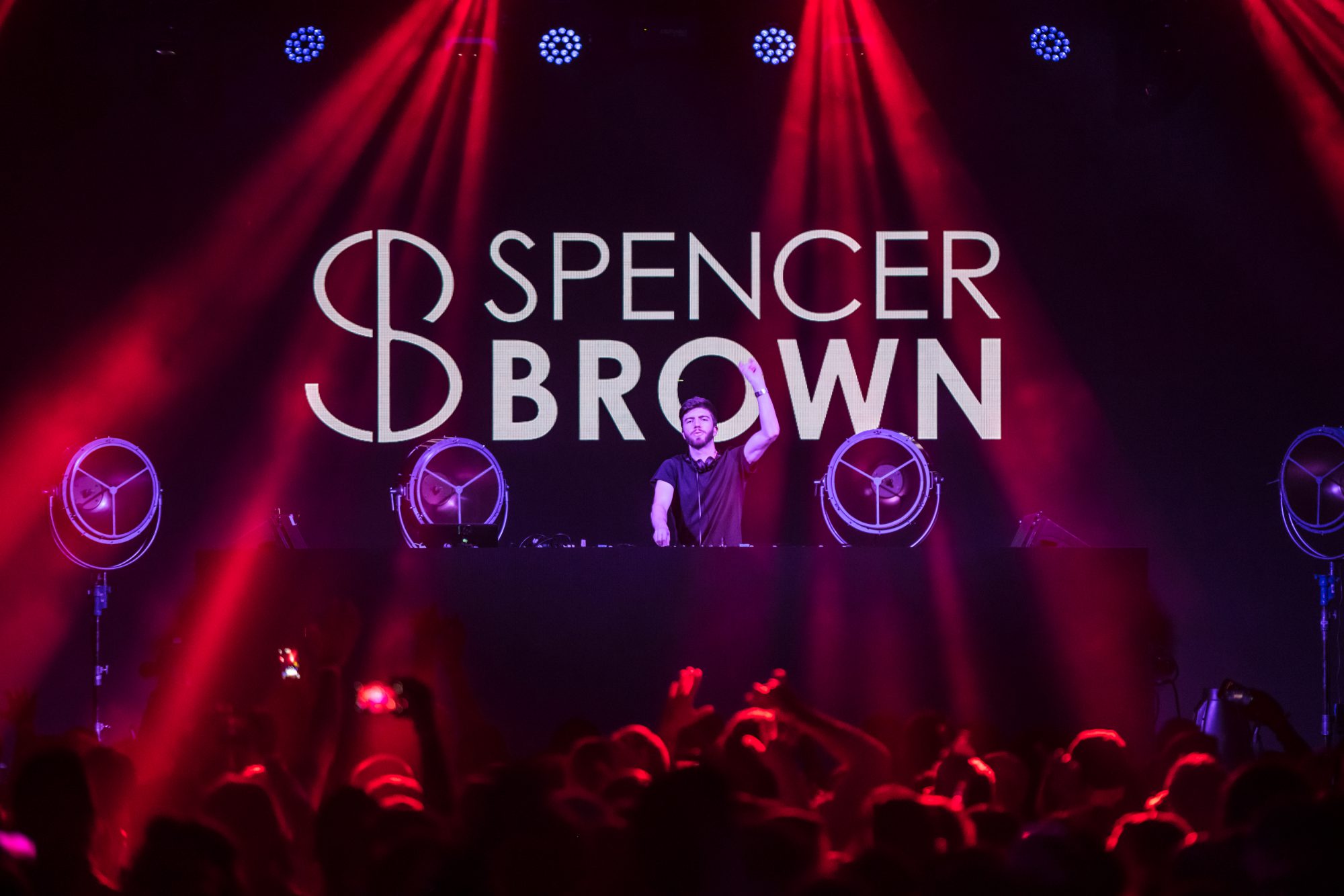 If we take a look back at your history, Avicii played a major role in your growth and deliverance within the dance music industry. As someone who made such an honest connection with you and in honor of keeping his memory alive, can you speak to your experience while under his guidance?
My main takeaway from working with Tim and his team was that the melody is the most important part of any record. Melodies make moments in sets. You want to create an infectious melody that will get lodged in someone's head for weeks. With that being said, sometimes I fancy making some more rhythmic groovy non-melodic stuff…but that must be balanced with records with strong melodies in sets. Contrasts are extremely important. Happy vs sad, rhythmic vs melodic. For me, sets are the art of weaving between these euphoric melodic moments.
What was the most impactful advice that he or any other artist has shared with you in order to prepare you for your future endeavors as a rising star?
Be yourself. Focus on your career. Focus on your flow. F*** what anyone else is doing or who is playing your records or who is hot. Just create in your own little box and no one can touch you. You want to be an artist that no one else can recreate. That's what makes you special. And the only way to do this…is by being yourself!
Finally, as an artist who is currently traveling constantly, what are three must-have items that are always carrying with you?
Bose noise canceling headphones (crying babies no more!)
A big bag of healthy snacks (a lifesaver when you don't have time to get a meal, which is often)
Hand sanitizer (I've become quite the germaphobe being in so many airports and getting sick so much after heavy touring)
---
Connect with Spencer Brown on Social Media:
Website | Facebook | Twitter | Instagram | SoundCloud | Spotify