We caught up with Nitti Gritti and were able to discuss his unique take on future bass music and his accomplishments over the past year.
---
When I first met Ricky Mears, a.k.a. Nitti Gritti, he had a unique and humble personality about him. Nitti Gritti is an innovative artist who is able to bridge different genres of music and incorporate that into his own signature style of bass music. Apart from being an amazingly talented producer, he also has a very high energy while he performs on stage.
This Miami native first made his debut on the festival circuit at Wynwood Fear Factory back in 2016. Since then, Nitti Gritti has performed at numerous different festivals across the country and played different shows around the world. I think it's safe to say, Nitti Gritti has a big future ahead of him. He is a super talented individual and the sky is the limit.
Even in his newest single with Vlein Boy, "Bailando" featuring Alex Dez, you can see his Miami roots coming out into the spotlight. Check it out and read on for our full interview with him below!
Stream Nitti Gritti & Vlien Boy – Bailando Ft. Alex Dez on SoundCloud:
---
With your recent performance at Okeechobee, do you feel the fans in attendance differed between your performance during the day and at night? Or do you feel there was no difference at all?
Okeechobee was incredible, both sets, but I think the only difference was having more people who didn't know about me during the day set because it wasn't planned and I replaced Ski Mask The Slump God with Blunts & Blondes. The main stage day set was the biggest crowd I've ever played for!
What are the milestones you feel you have accomplished as an artist and producer in the last year?
My personal list of milestones was playing EDC Las Vegas, EDC Orlando, Okeechobee, and touring around China and Australia!  Releasing on Confession and self-releasing a trap/rap EP was also really fun to do!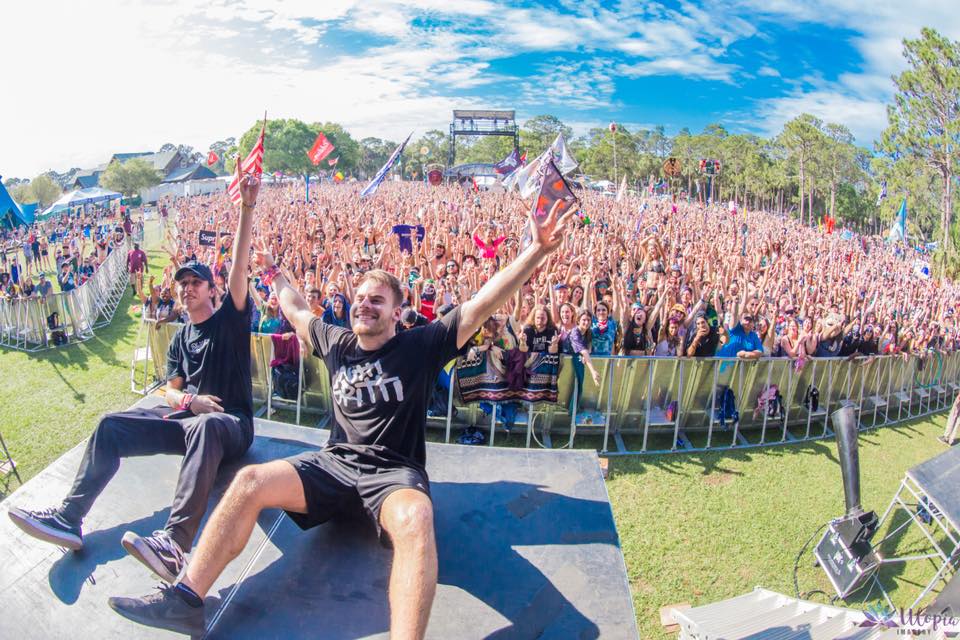 Out of all the amazing fans you have met, what is the most memorable story? Have you received any awesome or interesting gifts that have stood out to you along the way?
I just took pictures of some Kandi my fans have given me, so I appreciate all the cool bracelets and necklaces they make, but my favorite is a wood piece of my logo made by this talented kid @Tame_mane.
After learning about your alter ego, Rebekah, she makes me laugh every time I see her. Since you have had the chance to travel the world, what seems to be Rebekah's favorite stop so far? How did you create her? Was it a specific item of clothing/accessory that inspired you to create her?
Hey, Rebekah will answer for herself, and yes I'm your favorite hoe that loves to travel. I loved going to Gucci and Louis Vuitton in Australia and being pampered by Nitti Gritti all the time. I plan on always being the baddest girl and I want to be interviewed on Saturday Night Live. Then I can die happy. ❤
My next question is in regards to your Christmas Story Pink Bunny Onesie. What made you decide to use that at your shows? Do you feel like you connect to Ralphy in some way?
I just saw that onesie at Walmart and my manager's husband somehow got my logo on the back so I just wore for some videos and jumped in a few pools. No real reason behind the madness.
With your recent release of the Nitti Gritti remix of "Lights" by Ellie Goulding, I must say it is absolute fire! On your Instagram, you mention that you have been wanting to try this remix for a while. As this remix is so different from your normal sound, what are some of the hurdles you had to overcome in order to achieve the perfect character in this production?
Well, I wouldn't say it's a different sound from my other stuff because my most known song is also a future bass remix of "All of the Lights" and I actually have released a lot of future bass inspired records! I always love the melodic side so I have more records with that sound coming soon!
Do you currently have any collaborations or new music you are able to tell us about?
I have a lot of collabs but I don't want to announce them yet until they're for sure coming out!
Apart from Nitti Gritti, I know you have two other personas that you work on music under. Can you tell us a little bit about each of them?
I only ever released under Ricky Mears and Nitti Gritti, but I have so much music that we always talk about making more aliases. Ricky Mears makes more rock-inspired melodic dubstep and I have worked with Seven Lions, Above & Beyond, and people in that area of electronic music.
Aside from being an awesome DJ and producer, you have a history that includes playing drums and guitar. Are there any other instruments that you play and do you feel that using live instruments during a dance music event enhances the experience? In what ways?
I can't wait to have a live set to sing, play drums, guitar, some keys, and I think that will be the future of electronic music is when we really start to see DJs incorporating like San Holo, Ookay, Illenium, etc.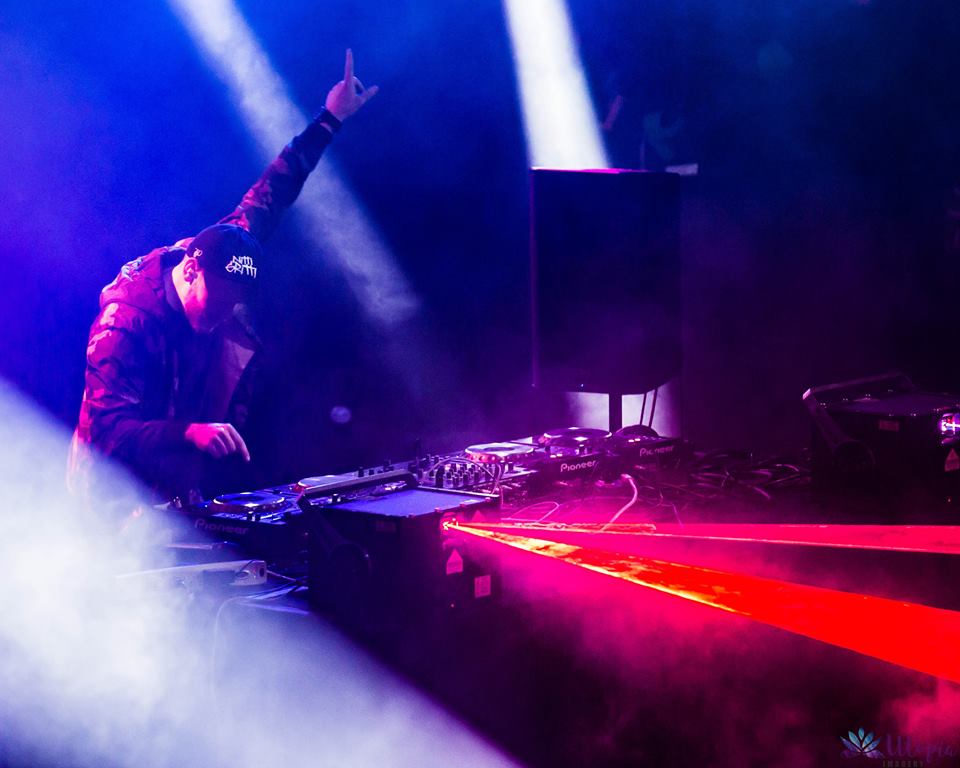 What has been your biggest inspiration for producing dance music and what is your musical vision for future productions?
My favorite bands are Taking Back Sunday, Senses Fail, Brand New, Coldplay, Slipknot, and Death Cab For Cutie. So I really took inspiration from there and then discovered house music which led to hearing Deadmau5, then to Skrillex and just meshing all my favorite genres into my own mix. My aim is to always look for a way to hear things and make them my own. I take direct influences from other songs and try to push my own style into whether its hearing Drake's new song, Skrillex's new remix or a random radio single, I just love copying and then innovating from it.
If you can give one piece of advice to someone who is just starting out in music, what would you say?
Hard work. Dedication. Have No distractions. Build a team. It takes more than one thing, so it's hard to have one piece of advice.
---
Follow Nitti Gritti on Social Media:
Facebook | Twitter | Instagram | SoundCloud