I thought I had seen it all until the Michigan sun dipped below the horizon…
---
It has been just over a week since I bid farewell to Electric Forest but as I sit here and reminisce I can still see the color splashes of light illuminating the towering trees as I close my eyes. For the past ten years, my life has been filled with stories of travel and spectacular memories made as my wanderlust and passion for trance music helped to mold me into the woman I am today. But nothing could ever truly prepare me for the roller coaster ride of self-discovery unleashed on the lush grounds of the Double JJ Resort.
It couldn't have come at a more perfect time in my life as this has been the year that my musical interest would trudge fast and fierce down an alternate path. With trance taking a backseat for maybe just a little while, the driving essence of house and techno has morphed my entire being, delivering me to new places like Dirtybird Campout East, that once upon a time was never even on my radar. With a blossoming thirst for everything groovy, quirky, and deep, pulling the trigger on Electric Forest was an easy decision to make.
What I didn't realize was that I would find myself immersed in a magical fairytale beyond anything my imagination could ever muster up.
For many years I have lived my festival experience with one goal in mind. To see as many artists as possible, often times getting sucked in a literal checklist and disregarding anything else other than the who's who behind the decks. But, I truly believe that the universe works in spectacular ways as for the first time in my life it was the splendor of nature and the bonding moments shared with my incredible friends that took me far outside of myself, showing me that the music was only one piece of the intricately designed puzzle.
In honor of these special moments, join me as I dive into three personal stories that brought my experience in the forest full circle.
---
The spirit of Electric Forest willed me to open up, do away with isolation, and tend to my blossoming friendships!
I seem to have developed a shyness over the years and as an adult, I can often come off as a bit awkward, so it is always a challenge when I attend festivals as suddenly I am thrown into the mix of thousands. Without the security of my husband by my side, Electric Forest would help turn a chapter in my life as for the first time in a long time I truly felt comfortable among friends.
The true turning point came when I decided to break away from the pack and become my usual lone wolf for an afternoon in the forest. I thought I would be fine as I love nothing more than to do my own thing and for a brief moment I even felt as if I was about to fall back into my obsession with the schedule. But the forest had other plans. Almost immediately I caught myself wanting to isolate and as I lay to gather my thoughts in a hammock next to the Forest Stage I had an epiphany. I missed my pack and I needed to get back to my family immediately!!
As I rushed through the trees I said a quick prayer that my text would be received (as none of my texts were going through that day) and the universe did not let me down! My girlfriend was quick to respond and within minutes I was reunited with my people! From that very moment, I felt a change brewing deep within my heart as the "PLUR" element of unity has never hit me so hard.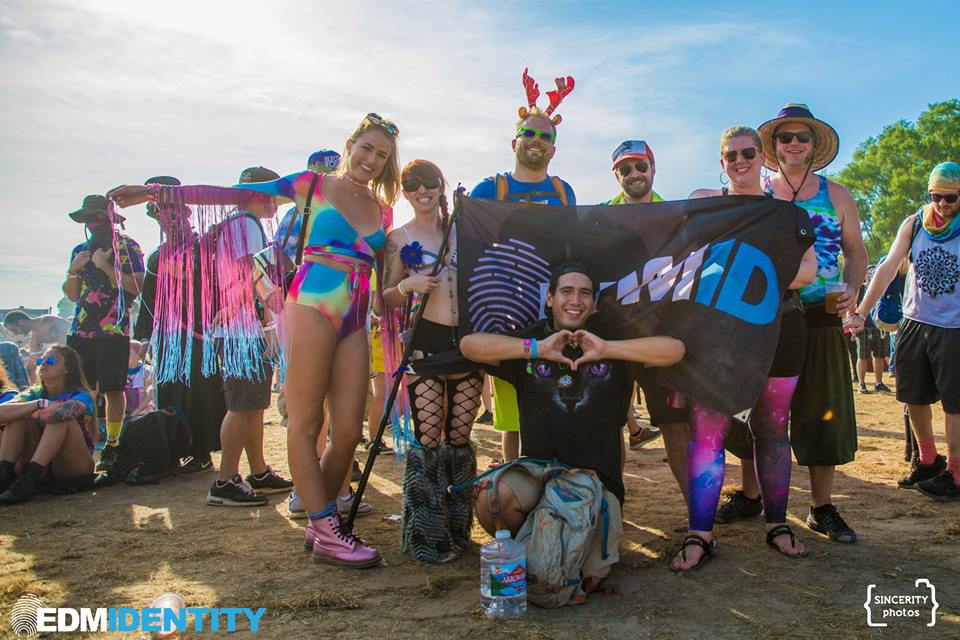 Mother nature gifted the forest with a spectacular display of power!
Now fully immersed among my family unit, day four had come and it was time to get wrapped up in the excellence of house music at the mau5trap showcase. Little did we know that we would be blessed with an experience that only the forest family could stake claim to. Lane 8 was behind the decks and as we stood stunned by the majesty of the sound echoing through the airwaves the clouds gathered in preparation for one of the coolest light shows I have ever seen!
As if Lane 8 was sent to conduct the weather, the lightning began to streak horizontally across the sky. Lingering ominously off to the left of the grounds, it was just far enough away to pose no direct threat but close enough to throw everyone into a tailspin of excitement as the vibes from the progressive house melody bonded flawlessly with the visual power of the storm.
It was at this special moment where I felt connected with our planet on a level that I never knew was possible. Everything felt linked and filled with purpose; music to nature and nature to the human experience. Once again, the forest spoke loud and clear. On that night, I never felt so alive.
.@Lane8music with his super realistic thunderstorm visuals at @Electric_Forest pic.twitter.com/P6Nc4S8J1I

— Thomas Breier (@breier_t) July 3, 2018
With vivid splashes of neon and lasers illuminating the sky with a ceiling of color, the forest transformed into a magical rave paradise!
Unmatched by any other event I have ever attended, visiting the forest under the dark of night was the most stunning experience of my life. From the Tripolee stage where I spent most of my time you would never even know of the sheer fantasy that awaited just beyond the trees. Tucked within the lush forest lay a wonderland of sound, color, and art that on approach invoked a feeling of beautiful delusion as the trippy rave vibes kidnapped my conscious state and called me forth to mingle with the creatures of the night.
With every twist and turn, there was something beautiful to explore. From the massive art installations that acted as gathering points for groups of soul-searching wanderers, to the array of forest stages that hosted the sounds that kept the party rocking, to the hammocks that offered up the perfect escape for a disco nap as revelers gazed up at the glistening lights, Electric Forest was a spectacle to behold.
I remember standing in the middle of it all, feeling both lost and found all at the same time. Lost as the day paths had now become engulfed in a sea of color and dazzling wonderment, throwing off my sense of direction and equilibrium, and found as a feeling of peace and belonging revitalized my passion for the scene in a way that I have never felt before.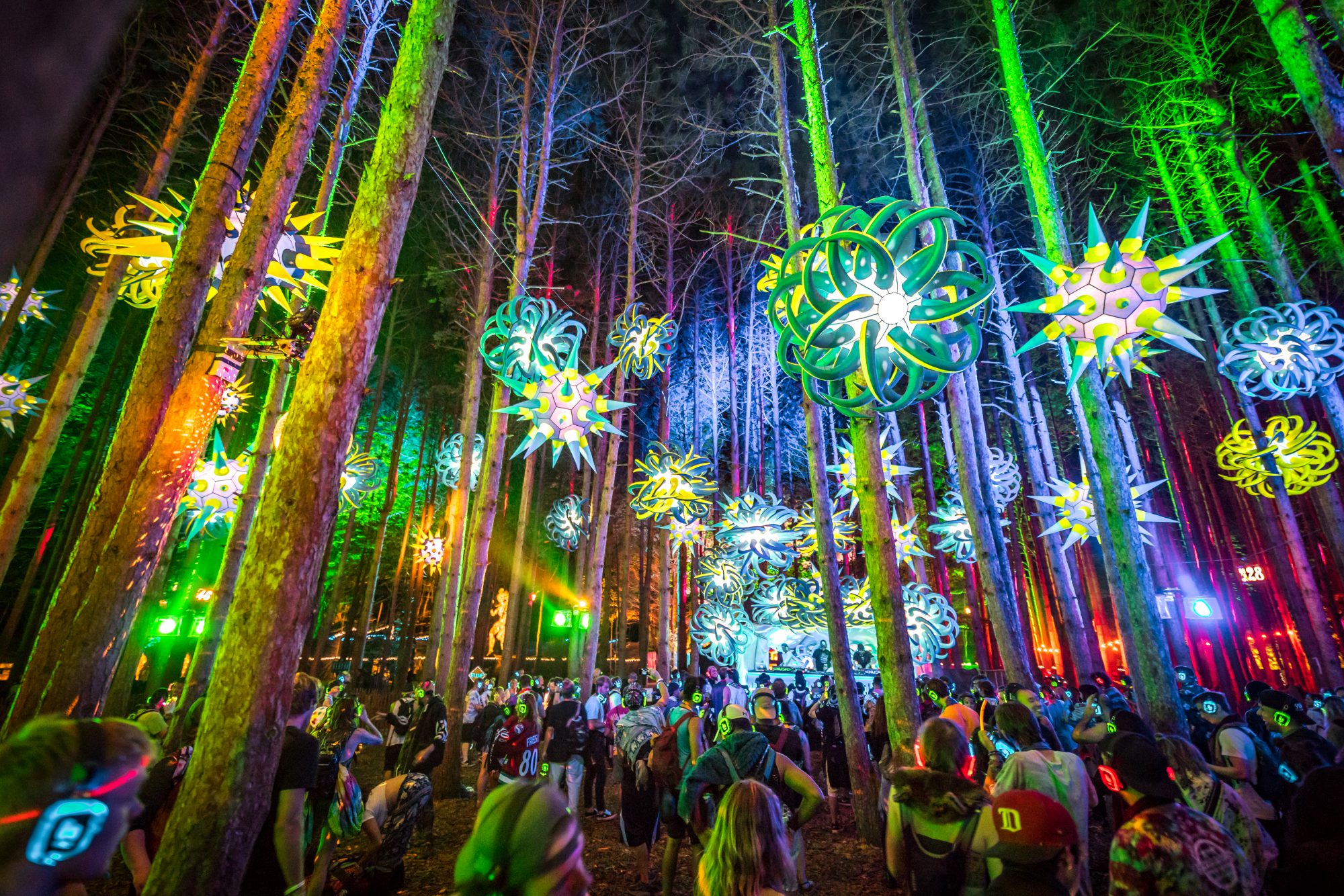 ---
While all good things must come to an end, the memories made while in the forest will travel with me for the rest of my life.
It was here that I strengthened my bonds with faithful friends, grew in my sense of self-awareness, witnessed some of the most incredible acts of nature, and found peace in the beautiful rhythm of life. I am forever grateful to everyone involved in bringing this year's celebration to fruition! Here's to many more successful years in the forest!!
Keep your forest memories alive and check out Bryan Trotter's full review of Electric Forest 2018!
---
Connect with Electric Forest on Social Media: