Insomniac's Escape: Psycho Circus was fantastic, fright-filled Halloween weekend for headliners in Southern California.
---
Since attending the first edition of Escape back in 2011, it has become an annual tradition for me to head to San Bernardino for Halloween Weekend. Whether in its original form, Escape From Wonderland, or today's iteration, Escape: Psycho Circus, one thing is for certain: Insomniac continues to impress me year after year.
Last year's edition of Escape became known for its stacked lineup, the introduction of The Asylum, crowd issues, and, of course, the gate-crashers who jumped fences to get inside. Taking note of the problems, Pasquale said he'd make some changes for 2017, and upon arrival, it was clear he made true on that promise.
Insomniac stepped up to the plate and hit a home run on a variety of levels at Escape: Psycho Circus this year.
Parking our car in one of the lots adjacent to the venue, I was as excited as ever to be heading to one of my favorite events put on by Insomniac. Surrounded by fellow headliners donning costumes, we made our way toward the gates of the venue.
This is where I noticed the first change, which was a larger perimeter between the fences and public area. Clearly meant to prevent those looking to sneak into the venue, it also hid the increased size of the venue, as well.
The next noticeable change was the metal detectors when walking through security. These stood tall and actually made the entry into the event far quicker than before. The heightened security helped those concerned due to recent events at festivals be a bit more at peace, and it was great to see Insomniac take those steps.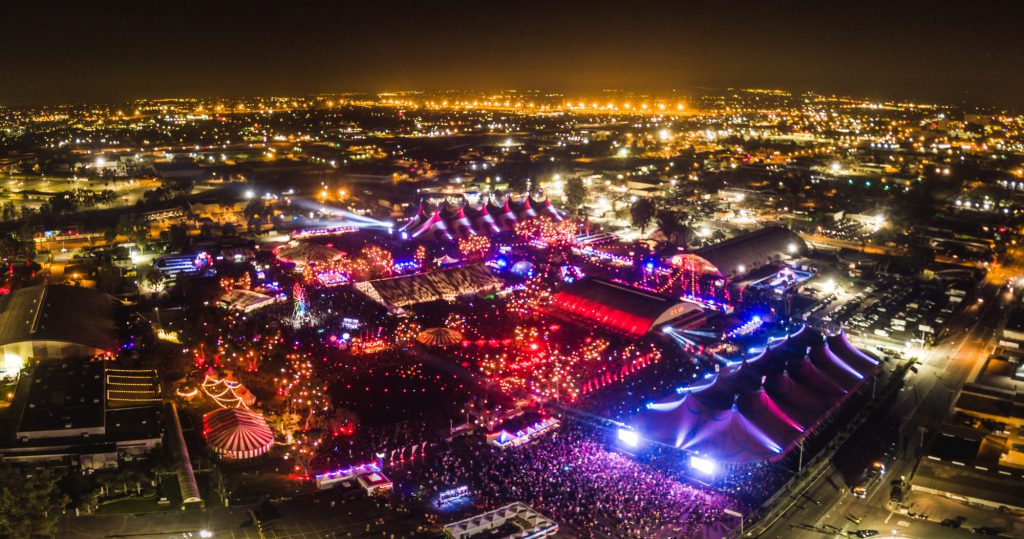 Once I entered the grounds I immediately felt that my "home" had increased in size.
The layout actually spread the stages out well, and there were only very few places where I could hear more than one stage at once. There was also plenty of room for vendors now too, making it easy to browse the offerings with ease.
The issues from last year for the bassheads seemed to have been resolved, for the most part, at least, by giving the Ghouls' Graveyard another tent on site as opposed to making their home in the Damus Building. This was a welcomed move, and although some struggled with the crowds at the stage, it seemed to be an appropriate one.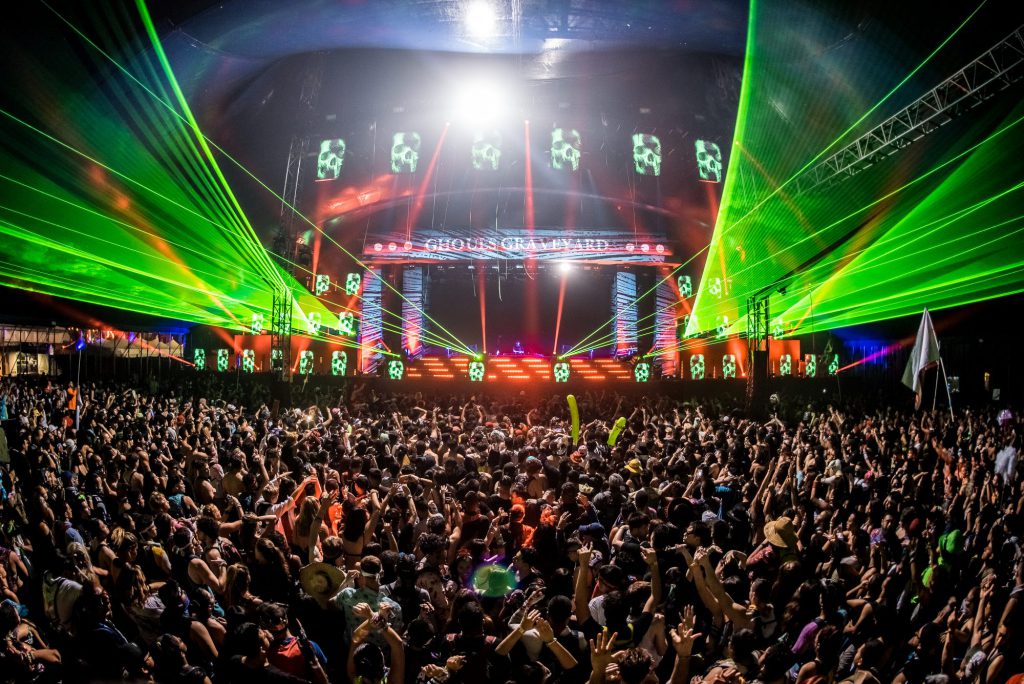 Factory 93's takeover of the Cannibals' Tea Party relocated from the Citrus Building to the Damus Building this year, making it a dark haven for those who love house and techno. This was a great move as well, due to the rise in popularity of the two genres over the past year. Inside, there were stunning displays of lasers and plenty of room to dance the night away. It was a perfect space.
The Slaughterhouse and Chopping Block had modifications from years past, changing up the look and feel of the stages but relying more on LED screens than before. The stages themselves never seemed to get too packed outside of some of the more popular artists' sets, making it easy to find a spot to dance.
While many people enjoy themed elements at stages over LED panels, I think that Insomniac had a great blend of the two this year at Escape.
In fact, the two of the coolest things I noticed involved LED panels. The first was the backdrop used at the Slaughterhouse, which played a variety of cuts behind performers in the circus carts on the sides.
The second was at the Ghouls' Graveyard, in which each of the smaller LED panels displayed the names of the artists playing over the weekend on tombstones. It was a small detail that many might have missed, but it was a cool way of incorporating the theme of the stage.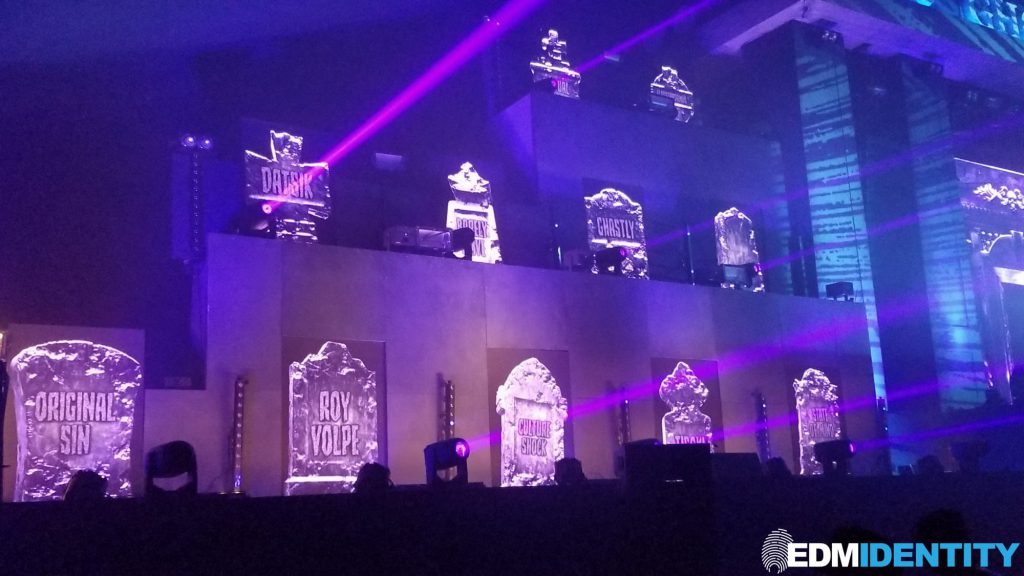 Escape has hosted many big names over the years, but this year's lineup was stacked full of talent.
Even if you didn't care about the production elements or experience-related activities at Escape, the lineup alone was a dream for many. Sure, there was a serious lack of trance, but I feel that is mostly due to the proximity of Dreamstate SoCal more than anything. Outside of that, you could find pretty much every major genre represented in some capacity.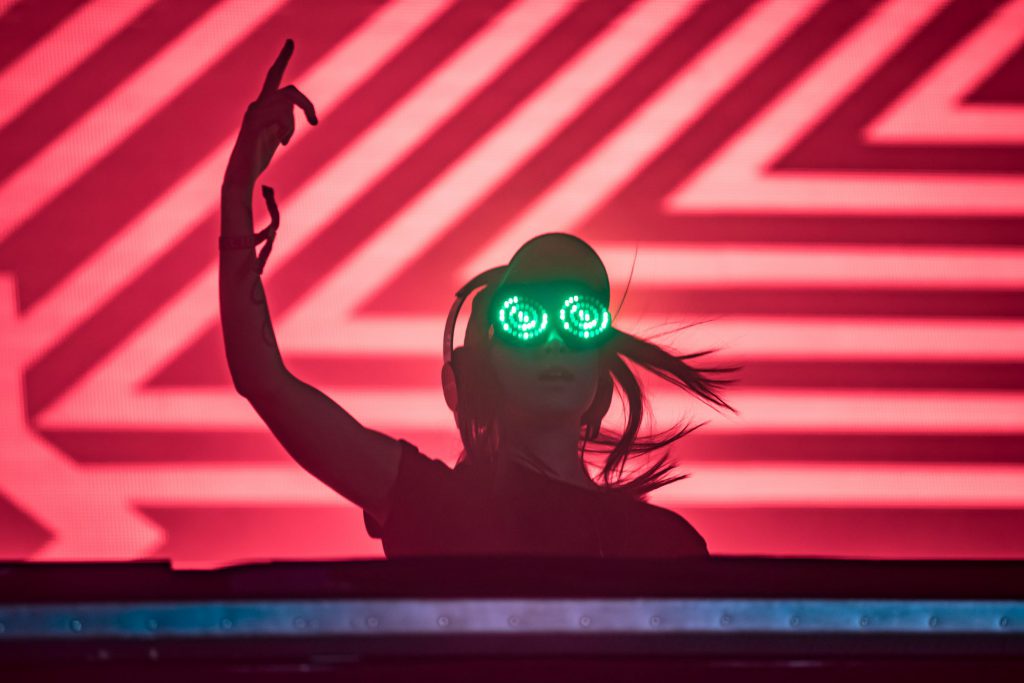 The first day of music was full of both newcomers and major artists that played their hearts out.
Due to traffic on Friday we missed TWO OWLS, who I heard played an awesome set, but was on site in time to start things off with Shiba San. I loved hearing him play since he incorporated some hip-hop elements that I wasn't expecting to witness at the Slaughterhouse stage.
REZZ was up next, and knowing full well that her Mass Manipulation album was fire I stuck around to hear it live… for a little while at least. The conflict for me was between her and heading to the Paradise Takeover of Cannibal's Tea Party for Skream, and my allegiance clearly sided with the former dubstep and now house music artist.
Although the set times had some changes on Friday for the Paradise Takeover, when Skream finally got on the decks, nothing else mattered.
It was almost as if the crowd's energy drove the set forward as he had everyone dancing from start to finish. It has been a pleasure watching him transition into an absolute monster in the house music scene.
I wanted to see what all the hype surrounding Illenium was, so we headed back over to his set to encounter a fully packed mainstage full of people singing along with every single tune. That was definitely one of the most packed crowds of the weekend, and while I wasn't a huge fan of the set, I can definitely understand why many love his music.
We stuck around for some of Madeon's set and then explored other areas of the festival before making the trek back to Ghouls' Graveyard for Ghastly and then NERO. Ghastly of course was having a ball at a stage that seemed to be themed specifically for him. He was followed by NERO, who swayed the crowd with their hits and became one of my favorites of the weekend.
This was when I realized that my biggest regret of the entire night was missing out on the absolutely stacked Basscon Takeover of The Chopping Block. It was hard to choose between closing with hard dance and quality house and techno vibes, and Factory 93 drew me in and never let me go. Jamie Jones and Joseph Capriati absolutely killed it to close out the evening.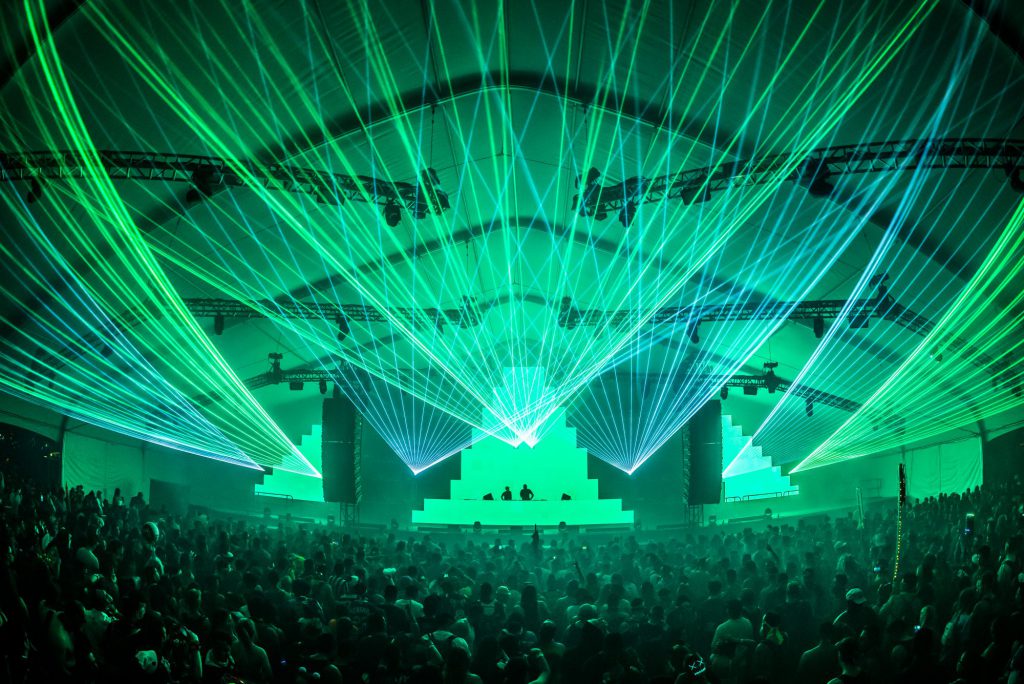 On the second day, I made more of an effort to hit up a set each stage at Escape at least once.
I started Saturday off right with BlackGummy, whose debut I had missed last year. His set brought those mau5trap vibes with him that helped transport me to the next level. After his set, I elected to catch Alan Walker, who had to stop his set briefly due to a girl climbing up the truss.
Wanting to get a decent spot for Eric Prydz, I headed over to Don Diablo's set and had an absolute blast dancing there. Don Diablo is definitely an artist that I have a lot of love for because his sets are always upbeat and bring great vibes with them.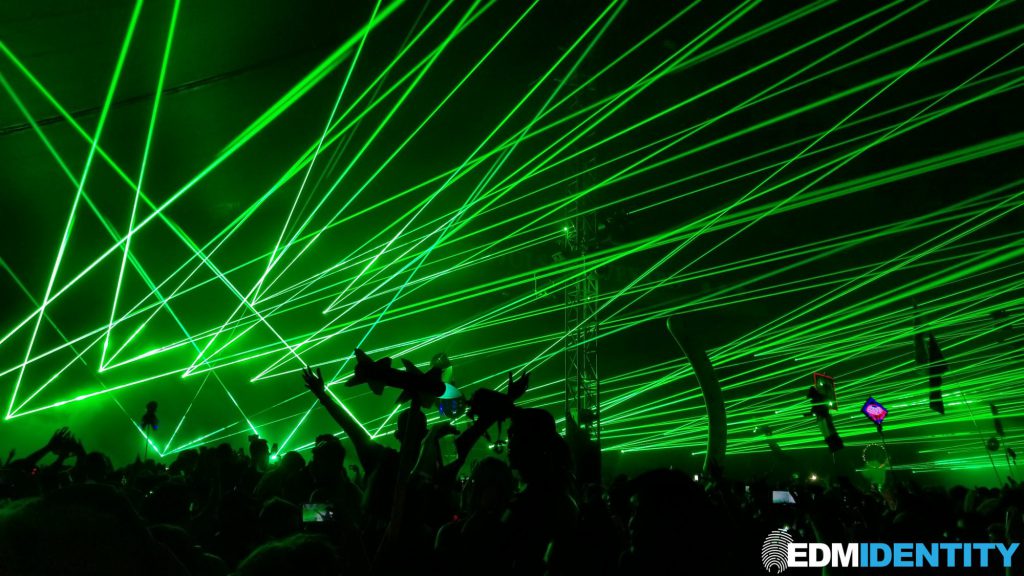 Eric Prydz was the main event for me on day two, and from the start of his set until the last beat faded out, I was engrossed.
Seriously, it was an unreal display of progressive house and techno that wrecked my brain as I sat there stunned. The production only enhanced his set further as lasers flew through the sky effortlessly and the LED panels provided a backdrop of epic proportions.
After Pryda, we raced over to catch some of Chris Liebing before grabbing a bite to eat. Chris was playing an awesome set as well, and if I could duplicate myself I would have probably stuck at that stage the entire night.
For the closing set, it was a tough choice between Nicole Moudaber and Boys Noize Live, and I chose the latter. I've seen Nicole many times over the past year, and I did catch the very start of her set, but Boys Noize was just so enticing since I had never seen him in a live setting. His set was really great, and while the crowd wasn't too packed, it provided one of the best displays of a live set I've ever seen.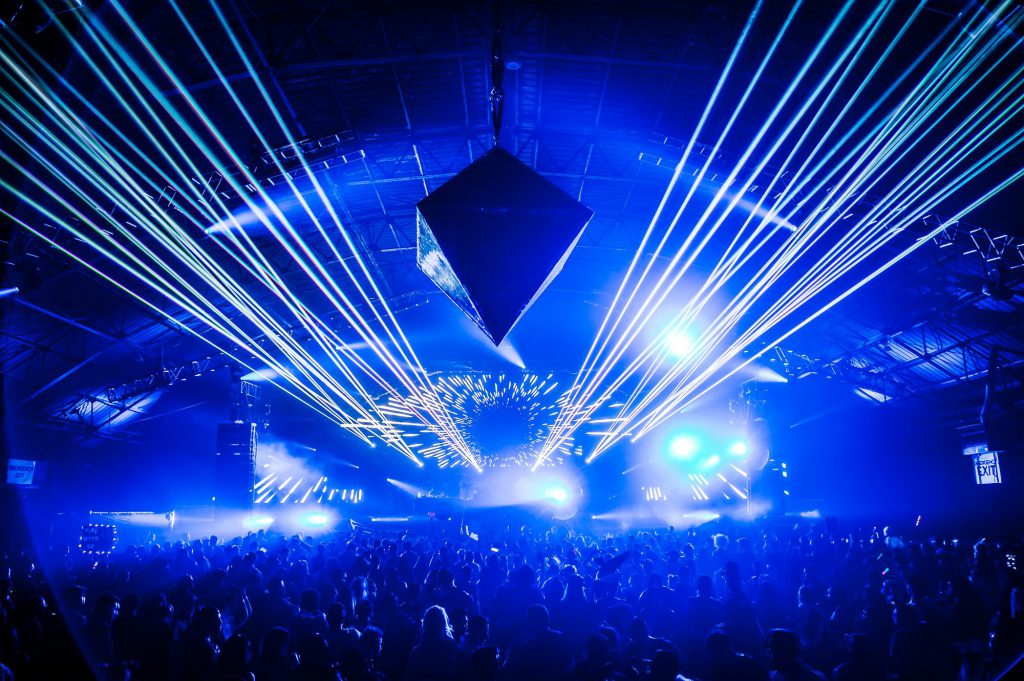 The music wasn't the only star of the show at Escape: Psycho Circus, as Insomniac pulled out all the stops once again to bring headliners a fright-filled weekend.
You can't really talk about Escape without discussing The Asylum. This was one of the coolest features of the event, and after last year's praise, I could only expect it to get better. While I personally am not a fan of getting put into a straitjacket, many people I spoke with who went through gave it a high rating.
I did see the inside portion of the maze, though, and let me just say that the attention to detail that the Insomniac production crew provided was top notch. The Asylum is something that they could probably charge admission for outside of festival hours, and the quality was at a level above anything I've seen.
Insomniac also brought the entire circus atmosphere with them, as the carnival rides and sideshows were a great break for those looking to take a breather from a set. Performers were also found walking the venue and dancing with headliners.
This year's VIP area was hands down the best I've seen from Insomniac at NOS Events Center.
From the moment of entering the VIP section at the main stage to the available amenities inside, it was clear that they wanted to bring an unparalleled experience for those looking to spend the extra money.
In fact, after this year, I would add Escape to the list of events I say are worth the price of VIP. There was express entry, quick bars, viewing areas close to the stage at three of four stages, bathrooms that didn't have terrible lines, and of course free candy and cocoa.
The lanyards with set time cards are a nice addition, too, and proved to be useful when our phones all inevitably didn't work.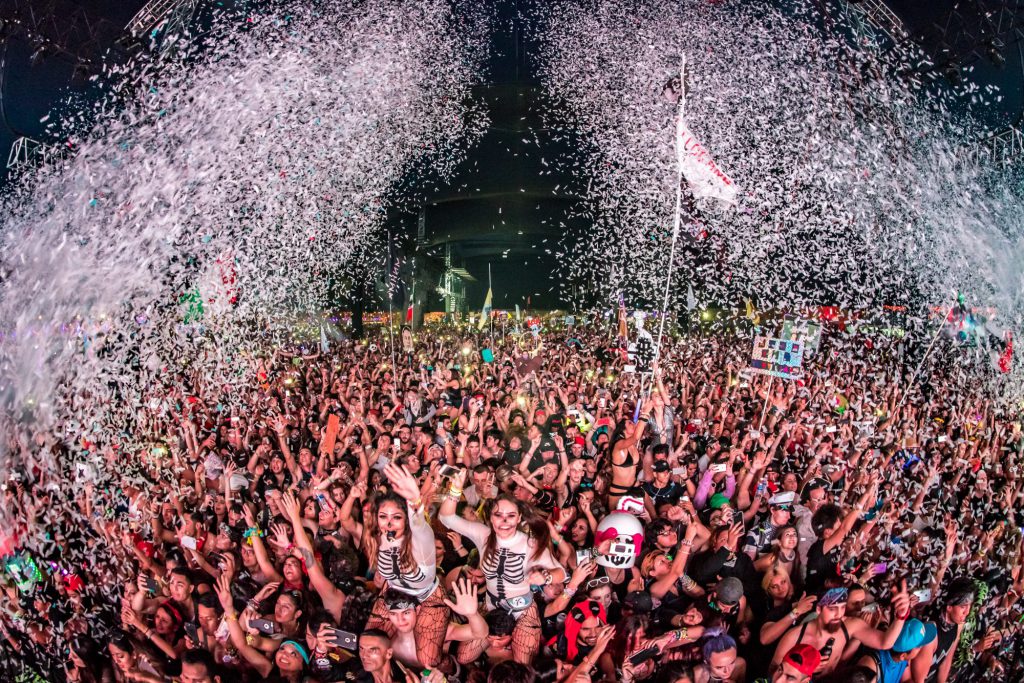 The crowd at Escape this year was also one of the highlights, as I met so many other headliners that were excited to be there.
Much like last year, I didn't experience many of the negative vibes that others seemed to claim. Sure, there were some people who weren't very nice, but for the most everyone was happy, talkative, and enjoying themselves at the party.
There definitely were some packed sets and areas that could use improvement like the crowds by the water stations, but the energy coming from people really brought me back to a different era of the scene.
Overall, this was one of my all-around favorite editions of Escape to date.
From the artists that threw down memorable sets to the production being absolutely jaw-dropping at times, Insomniac really hit a home run this year. Sentimentality aside, one of the main reasons I continue to attend this event year after year is because of the improvements and enhancements that Insomniac makes.
So next year, if you're looking to party somewhere over Halloween Weekend, definitely consider heading to Escape if you're looking for an event that will impress across the board.
---
Connect with Escape: Psycho Circus on Social Media: