Before the start of The Only Road Tour, we sat down with Gabriel & Dresden to discuss the group's origins, their evolution as artists, the new album, and loads more!
---
We rarely see artists make big announcements at the end of the year. The holiday season usually takes precedence. However, none of that matters when you're Gabriel & Dresden!
On December 8th, the duo began a long tour in North America promoting their artist album The Only Road by playing a special six-hour open to close show in New York. Before everything kicked off, however, we had the occasion to sit down with Dave Dresden for a lengthy talk about everything and anything Gabriel & Dresden!
Listen to the chat as you read the interview below:
---
Thanks for taking the time talk to us tonight. How are you feeling? How was your flight?
You know, actually, it's not a big deal. We've been flying so much to Europe this year because our booking agent (manager) is in England, so just flying from Texas to New York is no big deal. [laughs]
Are you still doing Texas and California back and forth?
Actually, Josh (Gabriel) lives in Spokane, Washington, and I live in Austin, Texas, so neither of us are in California right now. We're going to end being back in California, it's just that right now it feels too expensive for us.
Before we get into the album material, I wanted to explore a little bit about how Gabriel & Dresden came to be and how everything went in the early 2000s.
I'm going to tell you the whole story. I'll try and be as non-wordy as possible.
You and Josh met at the Winter Music Conference in Miami, in 2001. What recollections do you have of that night and how did you guys connect?
Well, it as actually totally by accident. I was working for GrooveRadio.com and also on the side I was a music scout for Pete Tong (from BBC Radio 1). I met him at Groove Radio and he really liked the taste that I had and the knowledge in music and wanted some feet on the ground in America to feed him some music.
So I got flown to Miami by Groove Radio but I was also doing a lot of work for Pete and trying to find American artists. One evening, I was hanging out in the lobby of this hotel that Groove Radio thrown a party at. Josh happened to be there, and he was in the lobby too and we just happened to start talking.
One thing led to another and he told me that he was a software developer and a record producer. I was just asking him about his software and other things. Fast forward to the next day, we're talking again on the rooftop where there was a little DJ party going on. Leon Alexander from Hope Records was DJing and Josh said, "Excuse me, I'll be right back."
I saw him give Leon Alexander a record, and I liked the design on the record, and I was like "Hey, can I get a copy of that? I'm a scout for Pete Tong and maybe it's something for him." Josh is like "Yea right, sure you're a scout for Pete Tong." I was, "No no, seriously." So, Josh gave me a record and I asked him if by any chance he had this on CD, as I had a CD player in my room, and he said yes.
I told him, "I'll tell you what. I'll go back to my room and listen to it, and I'll tell you what I think." I went back to my room and I listened to it; I really loved it. It was an amazing track! I came back and I told him "I'm going to give Pete this record because it's really good." Josh still didn't believe me.
The next day, I gave Pete the record but he ended up leaving to someplace because in Miami you get lost. I also gave him Josh's number, and Pete ended up calling him, "Hey, Dave Dresden gave me this record and I really want a copy of it, he says it's really good!" Josh and Pete ended up meeting in Miami, and literally a week later the record was playing on Essential Selection.
In the meantime, I was also talking to Josh on the phone and I told him I had a couple of ideas about how the record could be better. He went ahead and made them, and we started a friendship because I got his record to Pete Tong.
Was it his own record?
Yes, it was his own record, his own production called "Wave 3." About three or four months later, Pete Tong wanted to reward me with something more as he was not paying me a lot of money. He asked me if I wanted to do a spec remix of New Order – "Someone Like You." I told him, "Sure! I want to!" I asked Josh if he wanted to do it, and he said "Absolutely!"
We had never planned to make anything out of all of this, it just kind of worked out that way. Thus G&D was born.
Most groups, unless they know each other from childhood, they happen by accident.
It was almost like a perfect storm. Josh was really good in the studio and I was really good as a DJ. From Djing all these years, I knew how to arrange records and what worked on the dance floor. We honed in on those skills and combined the talents and that's what made G&D fly in the beginning.
In 2003, you already had Motorcycle – "As The Rush Comes" as a big release. There were also a couple of Andain remixes under G&D. Did you ever think that you would get so popular, so fast?
No, we didn't have any plan. We simply went from strength to strength. We did this remix, and we did that remix. Also, we had a lot of lucky breaks. I started to use my industry contacts; I knew Paul Oakenfold and that's how we got "Southern Sun." The A&R for RCA Records gave us the Annie Lennox remix.
There were a lot of different things. I knew Guy Ornadel (owner of Balance Management) who later became our manager. We applied everything we had once we knew that we would make a go at this. I met JES (singer from Motorcycle) and she happened to be great.
This is rather interesting as in the early 2000s, outside of you and James Holden there were not many American producers within trance, it was mainly UK and Holland.
James is actually British. He was a huge influence on us.
I see some sound connections between you two.
Absolutely! James and Josh are very similar people. They're very mathematical, very methodical. They're both left-center type of people.
In 2008, you decided to focus more on your solo careers, both you as well as Josh. It took about two and a half, three years to get back together. In that time span, what did you learn professionally and on a personal level to help you guys gell back together?
When you have the success that we had, a lot of problems happen. We really needed a break from each other. We were together, in the same room, for six, seven years. Both on the road and in the studio working and we never had a break from each other. We kind of became sick of each other.
Josh really wanted to do a techno album and I wanted to do a certain thing and he wasn't interested in doing that. We ended up calling it quits.
When we came back, we took what we had learned on the break – working with other people – and reapplying it to G&D again. Don't get me wrong, we still had a lot of work to do on our interpersonal relationship with each other. That took another number of years until we started making this new record in November.
It's similar to how Metallica made that documentary about how they sought a therapist. We really needed to do that! We eventually got to a point where we said, "Hey, let's talk about some of our issues. Let's put them on the table." That's how we got to the place where we're at right now. We were honest with each other about what we wanted and what we weren't getting.
Honesty and trust are essential if you want to build a partnership.
Absolutely! It's like a marriage: if you don't have trust, you don't have anything. We're more solid now than we ever were in the past. It also helps that we don't live in the same location and see each other every day. When we do see each other, it's like, "Hey homie!!"
Long time no see kind of thing.
Totally. On top of that, we can work independently just fine. We don't need to be in the same room all of the time.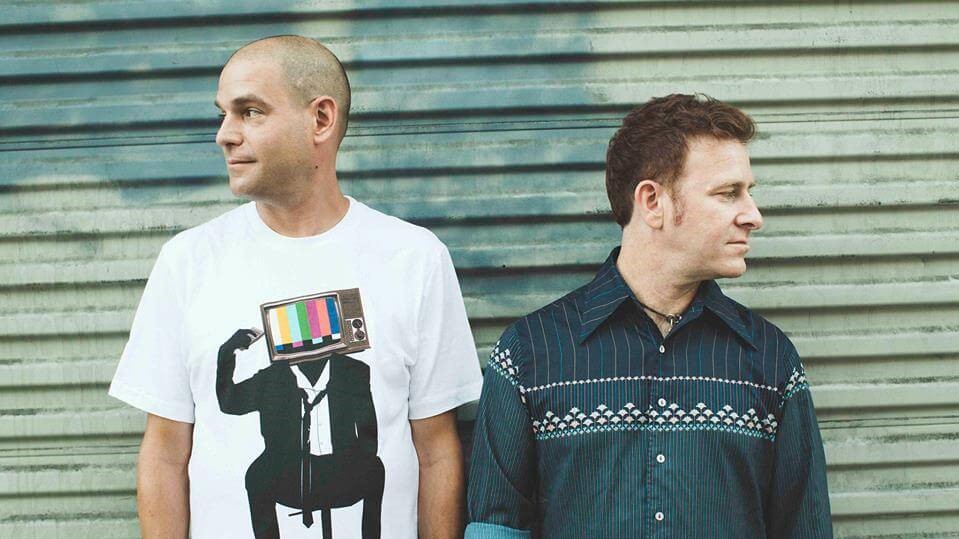 A couple of years back you decided to do a Classics Only tour. It was mainly in the States, but you also had a couple of gigs at Ministry of Sound. These were Open to Close sets. As a DJ, how would you quantify them in terms of DJ skill and preparation versus just a regular festival set?
Honestly, we wanted to get back to the essence of G&D. Another thing we had issues with was that when we would go DJ, we would end up playing in some club that had this EDM upstart guy. He would play only Beatport Top 10. [laughs]
We wanted to control the night musically from start to finish. We wanted to understand what made G&D great. There was one gig we did in Columbia where we were forced to play our classics. We looked at each other and said, "This is kind of fun!"
People have a positive response to your music. You managed to create low tempo, 128BPM music but also mid-130BPM and you can progress through the night using your music, and that's something beautiful.
That's what made that night work. We had so many different styles that we made, we could start a night at 120BPM and go all the way to 135 or 140. 50-75% of the music was ours. For "Classics Only," we also played music that we were inspired by, played on our radio show or put on our mix CDs.
What went into that show was very tight. It had to be music that either we made, or we played.
I saw your show in New York last year by the waterfront, and there was also another show where Josh played by himself up in Canada and it was a fantastic experience.
It's so much fun! This show contributed to where we're at right now. We got to see and hear what made us great. We got to see it work on the dance floor and not spoil it with some of the current sounds that we somewhat felt forced to play.
It's been almost a year since you announced your unusual artist album. It's rare that an artist would go down the crowdfunding route instead of trying to connect with a label. Why did you choose a Kickstarter campaign over something more traditional?
We knew that we had to make an album and we knew that we weren't going to get funding from a record label. The amount of money that we needed to stop DJing for five months was significant. There were one or two labels that would even consider giving us $10,000 at most, and that's definitely not enough. We would have had to DJ at gigs, travel, and be exhausted. We would come back on Monday and not be ready to produce again. Not having to get on an airplane and go perform allowed us to concentrate on what makes a great record.
It was absolutely a risk. We told ourselves, "This is either going to be amazing, or it'll be the end of us." We were pleasantly surprised on day one when we launched the Kickstarter and got $24,000.
The response was very positive. I think people yearned for more Gabriel & Dresden and it showed in the support.
We didn't realise that we still had fans that were waiting for us to make new music.
Usually, when you create an artist album, it's quite intimate. You put a lot of your emotions into it. You wish to tell a story that's related to you as an artist. However, you decided to include a few fans in the creation process with the Advisory Board. I was one of the fortunate ones that were part of it. I enjoyed the experience, being able to give you suggestions on vocalists or how certain tracks sounded. How was the experience from your side?
It was great! We went into this knowing that we would make an album with our fans. It made us nervous because we had never done it before. We've always been private about what we were working on and not sharing demos on the internet. As we got started, we realised how much fun it was because we were making music for the people who love us! These people know more than anybody what they want from us. It worked really in the end.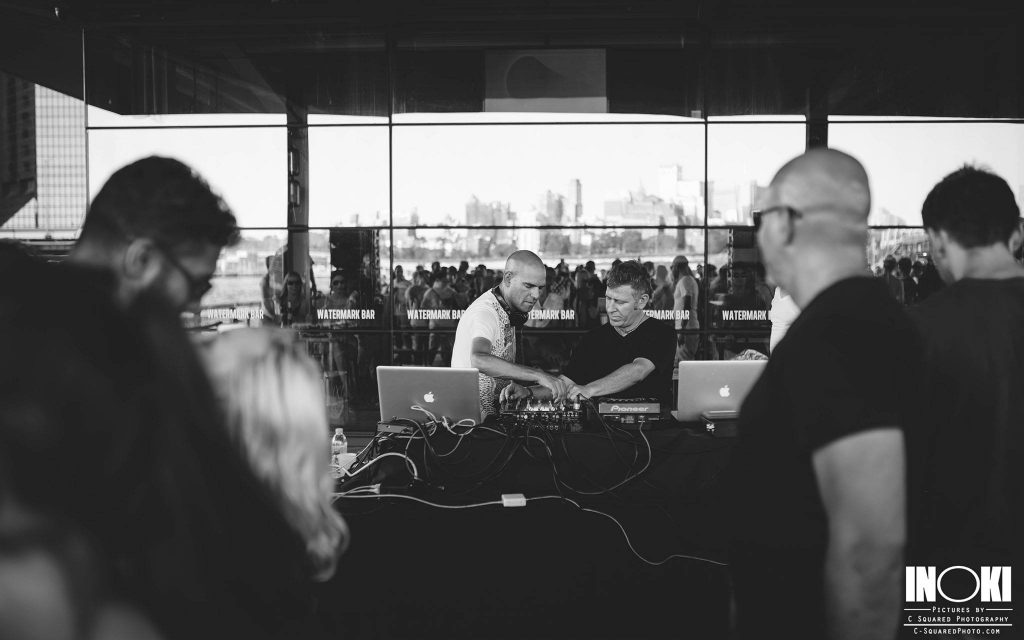 The album was originally scheduled for an end of May release. On May 26th, you had an official party in San Francisco.
That was just us getting back to play the music out. Our first gig back since the Kickstarter stopped and we got a new studio. Our plan was to have it ready by the end of June for the backers.
You decided to postpone that and got in contact with Anjunabeats.
Anjunabeats got in contact with us! All the guys (from Above & Beyond) were backers, and they were following the Instagram account, where we would show teasers. They were watching the daily progress of it. The A&R guy contacted us the Monday after our launch party and said, "Hey, do you mind if we get a copy of the album so we can hear it?"
We were a little nervous; should we give it to them? Watermark it? What do we do? This is going to be a disaster with the backers.
We ended up giving it to them, hoping for the best. They took a couple of weeks to give an answer, which left us in limbo. When they came back to us, they offered to sign it, but they could not get it on the release schedule at least until October.
"Well, how are we going to do this with the backers? They're not going to be very happy." Anjuna also told us we couldn't tell anybody who we were signing with. It put us in a precarious situation. We wanted to keep the backers informed because they were the ones that made this happen. At the same time, we knew the value of signing to Anjunabeats and what it would do for Gabriel & Dresden.
Intrinsically, people backed us because they wanted to invest in Gabriel & Dresden. While they didn't have a financial interest in us, the reward is that we get to out on the road and tour, be successful, and be a part of the music industry again. We kind of knew that everybody would come around.
There was some dissension. We got some negative feedback and some angry backers. We talked to some of them and offered them to give them the money back. In the end, nobody wanted that and most people were happy.
Anjunabeats has changed a little bit over the past ten years. Some people maybe were a bit anxious about whether or not they would have an impact on the album.
Right. They had no impact on the album. It is the same way it is when we finished it. The only difference is that it's mixed down by them.
It's also a nice fairytale that after "No One On Earth", which was one of your first big records, even before your first album, it comes to a full circle.
We already had a built-in reputation with the Anjunabeats crowd because of "No One On Earth." For that reason only it made sense. However, they wanted to branch out. They've signed some different acts, like Grum, for example. They had Mat Zo, who released an album quite different from what he was known for. Even moreso, it makes sense signing with Anjunabeats.
When it comes to progressive, they are the biggest label around. It was a wonderful choice that you guys made.
At the end of the day, Anjunabeats is still an indie, but here's how I looked at it. Even though Above & Beyond and Gabriel & Dresden are two different groups, we make songs that are emotional. For example, "Northern Soul"'s "You can never take my soul." That's a very emotional lyric. It's deep and it's touching you in the heart. Even though their sound is different, we both make music for people who like emotional songs.
I fully agree. The reason I fell in love with you is that your lyrics are not cheesy love songs. They express a much deeper meaning and that's very rare to see in electronic music.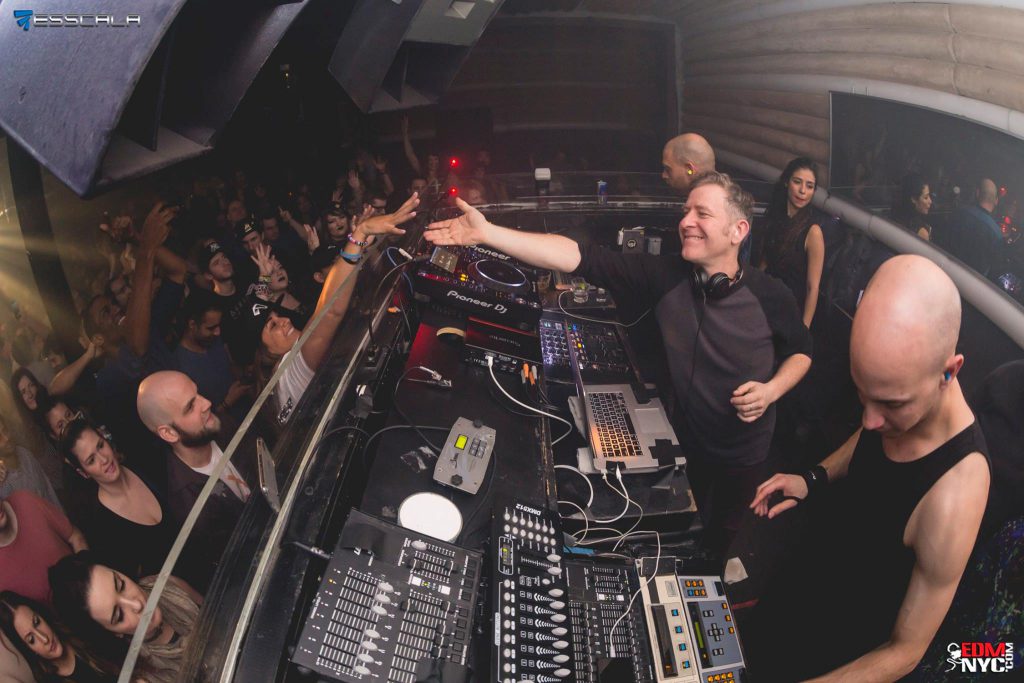 You're releasing the album on multiple digital platforms as well as a CD. SoundCloud and Spotify aim for a streaming business model where people can listen to one or two minutes for a song and then switch to something else. How do you an album play out in that environment?
It is a difficult time in the music industry for albums because they're no longer driving the culture like they used to do in the 70s, 80s, and 90s. It became a singles-minded market. At the same time, this album is all singles. All the songs could potentially be singles.
It is what it is. You're not going to get rich on Spotify but it will bolster your brand. This is what you are now. You're selling gigs. You can sell merchandise and experiences. We can do another Kickstarter. There are all kinds of things you can do that don't revolve around selling an album.
I think that fans are more open to supporting a brand, and not just the artist. We see a lot of people with shirts for example.
Pure Trance is a very strong brand in the trance world.
There might some people who don't agree with the word PURE being used because it has different meanings, but Solarstone and his team did a fantastic job at marketing and making sure people are aware of the brand.
Absolutely! They do a fantastic job at selling shirts. [laughs]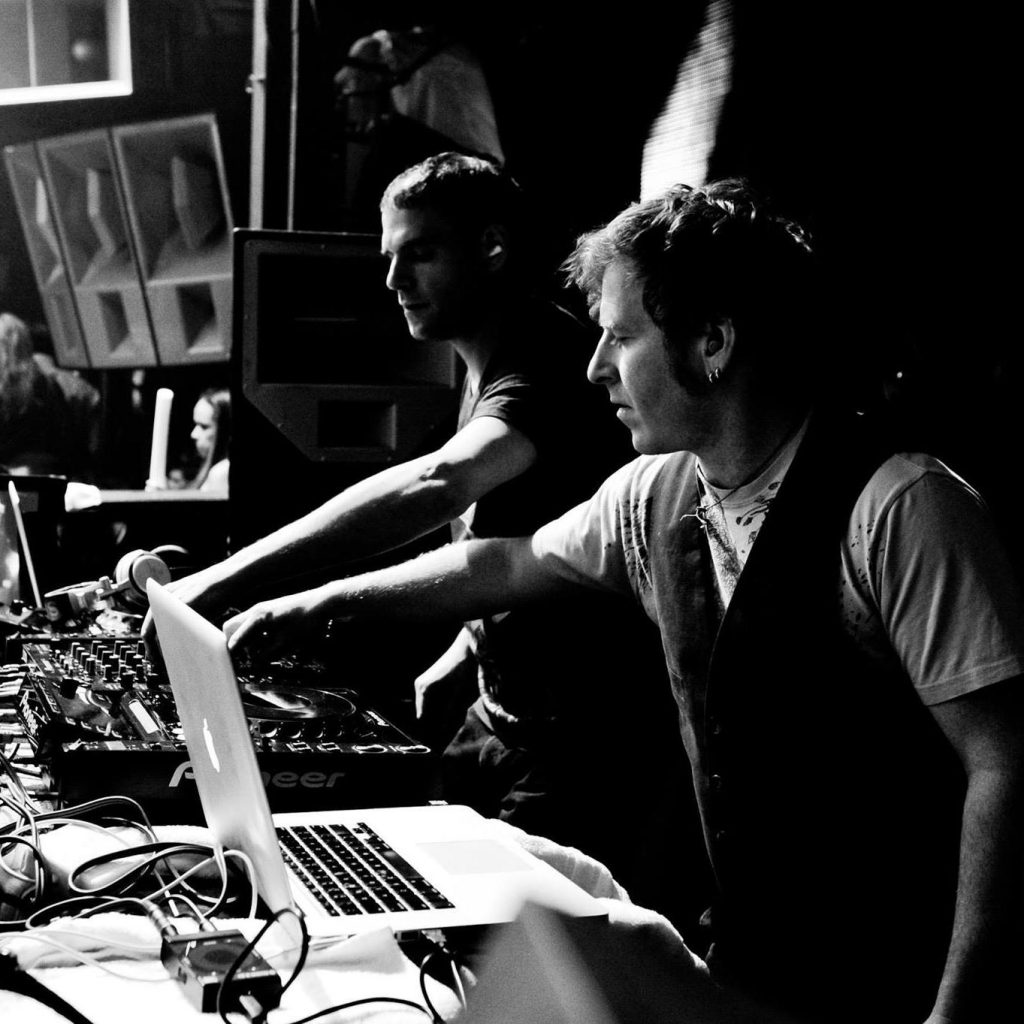 It seems that in the last couple of years, the EDM hype went over the hump and is coming down a bit.
Definitely. Hip Hop is taking over again. It was bubbling under for years. EDM plays itself a little bit. The fans are now 23-24 and the new kids are into Hip-Hop. They'll grow up and then there's going to be a new thing that's going to happen.
Particularly in electronic music, people are switching to a deeper meaning, more purposeful music. Do you feel that the time is finally here where electronic artists can create the music they love instead of chasing the mainstream appeal of the crowd?
Marketing and social media are still a huge part of being a musician in any genre. I don't see that going away. However, when you make music that makes people feel something, that has a value to it. That's our business model. Making people feel good. They might be down and want to save their lives.
Music is very powerful in that sense.
Absolutely. We lived that as teenagers. We were isolated, both Josh and I, and we found solace in bands like Depeche Mode, The Cure, New Order and very dark music. Being able to do that for people is very special to us.
We apply that in the making of this album. We want to make people feel good about feeling bad. [laughs]
In the few singles that I've heard so far, the lyrics are rather gloomy. "Waiting for Winter" is a good example. I always associated trance music with the feeling of melancholy and I think that's where it's most powerful.
That's the music that we grew up on and that we love. We like dark lyrics that have a silver lining. It's what "Waiting for Winter" is. It's a song about waiting for spring; we want winter to end! "Then you come through for me", that's spring!
Before we let you go, tonight marks the opening night of the album tour. What made you choose New York instead of any other place?
It just worked out that way. We don't really control our bookings yet. Personally, the spiritual opening of this tour was playing at the O2 Arena opening for Above & Beyond. That's when we unearthed this album.
There are some exciting times ahead for us. I feel very proud of the music we made and I can't wait to what happens when the album is finally out and people get to hear it.
It's out in a week.
It feels as if I had to keep onto a secret for so long and it's bugging me. I can't tell the secret, even though we played a few samples.
Playing samples and giving teasers here and there is one thing. Once you finally play something out completely you have that feeling of accomplishment. As an artist, it must be a proud moment.
I'm not going to lie, I'm a little nervous. After all, it's been a year in the making. Closer to 14 months because we started the Kickstarter in early November of last year. It took three weeks just to write it. Coming up with the rewards, and that are the price points. What's for this, and what's for that. Finally, going through the funding process which is another "Ugh, is it going to work?!" moment.
After that, how much more could we get? As we got more and more funding, we realised we could do more and more things. We bolstered our studio, we got a couple of new synthesizers. It was awesome.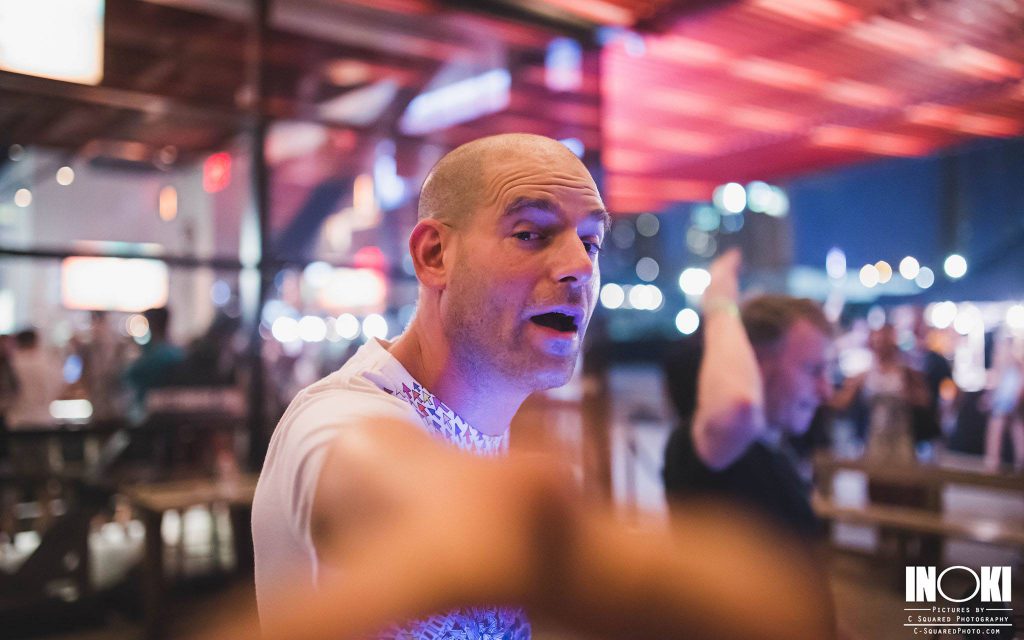 On a personal level, I wanted to say a big thank you for the interview and for what you have done for my taste in trance over the last 15 years. I can't wait to hear the music tonight!
I think that's it's going to be a great night. Hopefully, the impending snowstorm is not going to scare people off.
The storm is supposed to start around 5-5:30 so we should be good.
Unless we go Markus Schulz-style and play until 9AM! Thank you for interviewing us, supporting us, and backing us.
---
Follow Gabriel & Dresden on Social Media:
Facebook | Twitter | Instagram | SoundCloud