Chuckie sat down to discuss his thoughts on the current electronic music scene, how he manages his time, his upcoming birthday show in Miami, and more ahead of his set at Academy LA!
---
When you talk about movers and shakers in the dance music scene who really helped pave the way for the current era that's full of blended genres and outside influences, Chuckie's name is always in the conversation. With nearly three decades of experience across the entire spectrum of the scene, his unique style both in the studio and behind the decks has led him to take the stage around the world.
A pioneer of the Dirty Dutch sound, his songs like "Let The Bass Kick", "Move It 2 The Drum", "Partycrasher", and "Make Some Noise" helped usher in a new era of dance music that dominated the airwaves for years. Focusing on his label and family life, Chuckie has continued to make waves in the scene with his original tunes like "Kumbaza" and co-producing tracks like J Balvin, Jeon, and Anitta's "Machika", which blended the Dutch Caribbean house style of "Bubbling" into the mix.
With a string of shows surrounding his birthday on the horizon, including an open-to-close performance at Academy LA on June 23, we wanted to catch up with the legendary artist. Listen to his co-produced tune "Machika" below and read on for our in-depth chat with Chuckie!
Stream "Machika" on Spotify:
---
Hi Chuckie and thanks for chatting with us today! On June 23 you'll be taking the stage at Academy LA for an open-to-close set. Is there anything you do differently to prepare for the open-to-close style set, and what can fans expect?
Oh definitely, its more of a journey since I'll do the opening with a warmup and then I do everything in between. I tell my story different, it's not like…a simple action movie. It's a well-told story so I go more into details, the journey goes deeper. When I do the open-to-close sets I tend to play a bit deeper because I like to play my tech house records and my techno records. That's a big difference, but you know how it is when you're at a festival and you have a one hour set all you're trying to do is leave the best impression you can and you only have that one hour and this is so different from it. For me, these are the most fun sets.
Your birthday is also coming up as well on June 25, so happy early birthday!
Thank you very much, it's starting already this weekend already.
Yeah, you have a whole slew of shows coming up including a birthday show at the Rockwell in Miami. Do you have anything special in store for that set?
All the shows I've played at Rockwell, that's the only time I do a full-on hip-hop show and I play like a three-hour set and it's all hip-hop. I'm kind of taking it back to my roots, like me and Rockwell we have such a great synergy every time I play there. I do a big show, one of their biggest nights we do a fundraiser for Fuck Cancer and I do that every year and it's a hip-hop set. So with that same vibe and there are a lot of big spenders who I'm cool with that come through and I give them all the hit club bangers, and even the songs and the classics I like.
As an artist who has seen the ebb and flow of the dance music scene over the past few decades, what has been the biggest trend or cycle that you've noticed?
The biggest cycle that I've noticed would be… I think it sounds kind of corny but I want to say house music is back and it basically sounds like it used to be 10, 15, 20 years ago even, that's one thing I've noticed. I go to a lot of house parties and the music, that vibe is like back in the day.
At this point the one thing I kind of like and enjoy is that there is more acceptance towards different genres. There are EDM kids who love hip-hop and obviously because they love other genres there are subgenres like dubstep and trap that get their time in the scene and that's really good. I'm really happy that there is a lot of fusion going on, even in the whole reggaeton, Latin movement, that's a good space for Moombahton. It's all lovely at this point, even pop music has an edge to it nowadays and that's because of the influence of subgenres and electronic music itself.
It's as if electronic music has infected other genres in the process.
Oh 100%, and I want to say in a good way, in a really good way you know? I'm really happy to see that and it kind of makes it all exciting.
Back in February, you joined Laidback Luke to chat about the truth about DJing. You discussed in-depth the topic of image and how its important in today's scene. Do you think that talent is still a driver for success or is the scene so image heavy from a producer end that the art of DJing is losing ground?
Let me put it like this, the game that you're supposed to play as an artist has definitely changed, you know? The better you get the more successful you are, and being a great or talented DJ is just one of the aspects that's important to be a world-recognized talent. So to me, it's kind of hard to grasp if you're from a different era because it would be super easy to start complaining and the one thing you don't want is to sound old. [Laughs]
Like I said, the game has changed and it's up to you as to how you want to play it. The one thing is, if you don't play it, like I can complain all I want and say "yeah it was better back in the day when we didn't have social media and it wasn't important", but, if you're not playing the social media game, which is part of THE game, you're kind of losing out. Am I happy with it? Nah, not particularly, but who am I.
Do you feel that there is a place for somebody to still just be a DJ and not also a producer in the scene right now?
At this point, it's really hard, unless you want to stay in the local scenes. Because how can somebody in Australia love a local DJ from Amsterdam? How, how is that? If he has no output, he has no music, it's hard being a fan then.
It's difficult.
Yeah, it's difficult. There's so much music out there as well, so you have to play the game. So is there a space for it? Not on the worldwide stage, no, but in the local scene, I imagine you could still make a name for yourself but that's about it.
Is there anything about the scene that you miss, whether it be from the 90s, 00s, or even closer to today that you wish would make a resurgence?
Oh definitely, you know? People experience events and parties different nowadays. For example, back in the day, you would really enjoy the party because that's all you had to do at a night. Now it's like you have to be your own social media manager when you're at a party trying to make sure that whatever you capture from that event looks good for your followers, so you're not really enjoying that event.
Then, all your friends, because you happened to record some nice moments of that night that come from peak moments or times, people go "oh that party was insane, it was incredible". And the reality is that it wasn't incredible, you just grabbed a couple of seconds and that's it. It doesn't say anything or really translates what happened.
That's so true.
I remember. I can tell you like ten parties that I could say "yo, that party was legendary because the DJ he dropped so many records and the crowd went insane, it went bananas," and you don't have those events anymore. I was just talking to my friends about it yesterday, you don't have those type of events anymore where the crowd goes bananas in a certain way where there is like one energy in the room, instead its all divided.
That's why I feel that especially the music in the EDM scene the music has changed because, it's nothing to blame kids or anything but, these kids they have a different behavior when it comes down to music. They consume music differently and the same thing is that they consume events differently.
Obviously, there's a drop, 30 seconds, then there's a break, build-up, 30-second drop, and so on and so on. If you look at records, the early EDM records that we used to make, let's say eight or ten years ago, and you compare it to records now, those records were like seven or eight minutes and an average record now is like two-thirty or three minutes max. And I'm talking about the club mix, so that's a definite change but that's because the way they consume music nowadays is different in general.
It's also interesting to go back and listen to sets from events like EDC Los Angeles in 2010 and then listen to what's being played today and it's a different structure almost.
It is a different structure and it's kind of hard because once you're apart of this game, you're playing. You almost don't get a great time slot at Ultra because you simply couldn't co-sign another artist. Or you couldn't bring, for example, Lil Yachty on stage or you couldn't bring such and such big artist, so you don't get that timeslot.
Those kinds of things definitely changed, it's like as if we're trying to be underground but at the same time, we're trying to connect with the mainstream. It's a bit weird, it's a bit all over the place, and it's a completely different structure, which it is.
It sounds like I'm complaining, but at the same time because of all those other influences from all over the world including the latest influence Latin music, because of all those influences music changes and keeps on developing, I'd say in a positive direction. You would never think that Skrillex would be able to make a record with Jennifer Lopez, and now things like that are possible, so there's a beauty to it as well. I kind of enjoy it.
Having been a pioneer of the Dirty Dutch style of House music, where do you see the genre going in the near future?
I think that style, that particular style, which they eventually named and labeled it as a genre, I think it was just part of the musical evolution of electronic music. The reason why people are always recognizing it is that it was also one of the main ingredients in shaping the sound of what we call EDM. So do I see it, is there going to be a comeback for a certain sound? I don't know if there is going to be a comeback for a certain sound, but all I know is that it was a big part of shaping the sound as we know it.
You can look at artists like Deorro who have seen massive success by taking that sound to another level in his own way. But even if you look at R3hab's latest remix of the Calvin Harris/Dua Lipa record, that's definitely that sound again. So it will kind of always be there.
It helped usher in a movement of people who were able to draw from outside influences.
Yeah, I mean at a certain point someone had to put a four on the floor kick in house music, you know what I'm saying? The same goes for the aggressive sounds and high-pitched leads, somebody had to do it and obviously from there it lives its own life.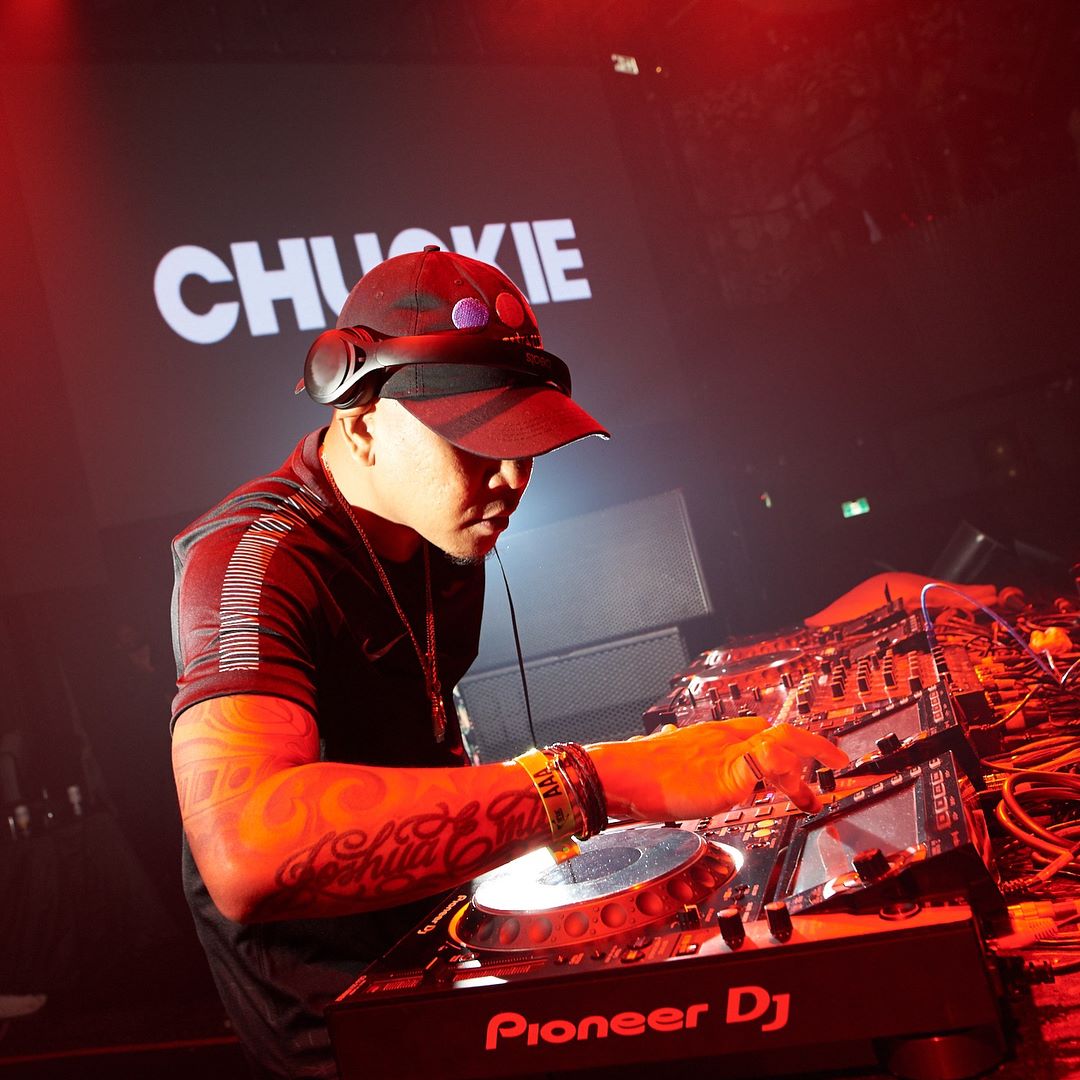 Aside from being a talented DJ behind the decks you also run your own record label. How do you balance your time between being an artist, a label boss, and your family time as well?
I would say it's really hard, it's really hard you know. After a couple of years, I realized that you can only be good at one thing and you'll be mediocre at the rest if you try to do it at the same time. But you try to manage and that's what kind of keeps it exciting I guess.
The whole thing with the label for me, I never really wanted to do a label, but at the same time, I always wanted to have a platform for all the demos I'm receiving from new artists. So automatically you'll end up with a label and you try to do it as much as you can, trying to help as many people as you can.
This whole industry was built and based on these small independents trying to do it as a labor of love. So as far as the music and the label, it's still a labor of love and at the same time, it's definitely something you want to do 24/7, just working in and with music. Trying to combine that with tour life and private life, that's kind of hard, but in my case, I wanted to cut down a little bit on touring so I could be more in the studio.
If I knew it back then I would have mixed differently because it's definitely true when they say "careful for what you wish for." When I was just in the studio all I could imagine was touring the world, but once you tour the world you're kind of never in the studio.
It is kind of like how the grass is always greener…
The grass is always greener on the other side, but you can only talk like this once you've seen the world and traveled around a million times. Then you're going to be like "oh how I miss the studio" but that's where I got my name from, being outstanding in the studio and eventually made a record that got me to see the rest of the world.
But don't get me wrong the touring part is also fun, so it's all about balancing and you already know you kind of have to prepare the family that you're going to be gone for weeks in the summer. It's hard man, I can tell you that people always say "yeah I wish I could be a superstar DJ," and like I said, be careful what you wish for because that goes with never sleeping in your own bed, never have dinner with your family at the same time, stuff like that. But it's still fun, don't get me wrong.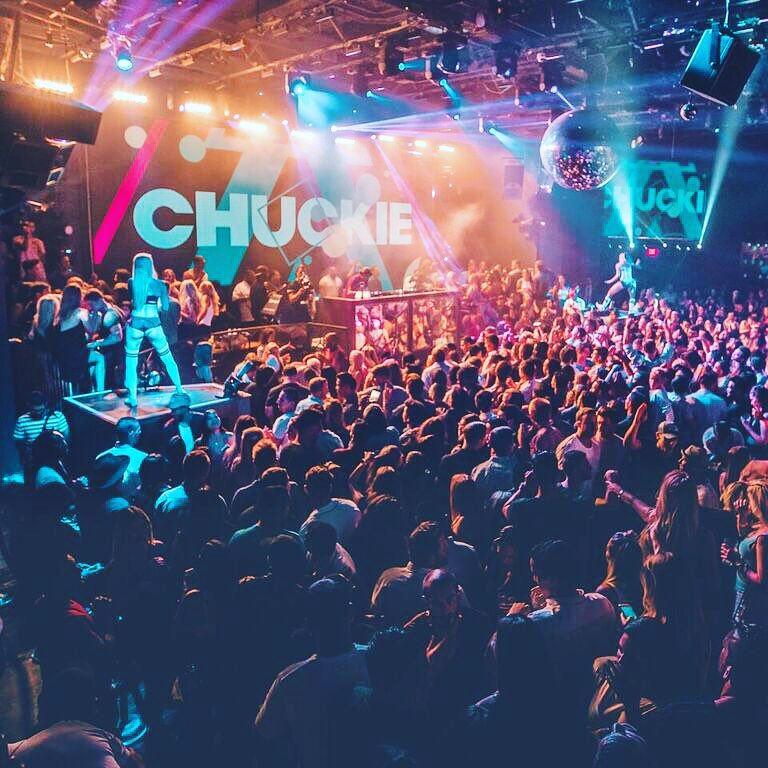 It can be hard to balance. Did that contribute to the decision to end the Dirty Dutch Radio show?
Definitely, which was a really hard decision for me because I enjoyed that the most. But I felt like the one thing I know about radio is the consistency, and I felt that if I went any further I couldn't offer that consistency especially because it was a weekly. And trust me, I think I missed one or two shows during the 250 episodes but I just wanted to make sure that I won't be that guy that always misses all the radio shows.
It was hard for me because I enjoyed listening to all the new music and demos and stuff like that. And introducing new records, which I'm sure a bunch of them I played first. It was a hard decision but that's definitely because you have to manage your time and see whatever is best for you as far as your career.
Do you have plans on bringing back a radio show or something similar in the future?
Oh 100%, but with all the possibilities, I feel like the current format of radio is kind of outdated. I think in the future, especially how people are more playlist minded, it's going to be like the radio shows, it's going to be like podcasting, but just in a different form. Time will tell but I definitely feel the urge to play the latest songs I've found on the internet or on Beatport and all these websites. That's one of the joys of being a DJ, so I'll definitely do it.
Who are some rising stars in the dance music scene that you think we should be tuning in to?
To be honest, it's so hard. I don't even know where to start. I kind of work with different waves, the French had it for a minute, the Dutch had it for a minute, the Swedish guys had it for a minute, but lately there is so much coming out of the United States itself that I think the biggest products your going to get are from the United States and the UK. There's a lot of exciting guys from the UK. As to naming a few artists… I don't even know where to start.
If you could go back in time and tell yourself one piece of advice, what would it be?
It's really hard to say, but I would have started as a radio DJ. Because if you're from the Netherlands, or any local scene, to kind of break out that local scene first, when I'm talking local I'm just talking about your area code, it's easier when you're a radio personality. I would have definitely told myself "yo, you idiot, start at the radio."
We were always looking at guys like Funk Master Flex, DJ Camilo, you name them from back in the day. They were all big radio DJs, Tony Touch, there are so many. But that is definitely something I would have told myself, "start out as a radio DJ and take it from there."
Finally, of all the venues and events you've spun at over the years where has been the most unique, exotic, or random location?
Oh my god, I have a couple hundred random locations but I'd have to say the most memorable one would be the one at Carnival in Brasil for like a million people. A lot of people played for 100,000 people or 50,000 people, but playing for one million people is a whole different experience that is nuts.
It's the same thing that goes for the first time you play Sensation White in Amsterdam, playing for 40,000 people dressed in white is insane. Or even the first time I did my own concert and had 30,000 people in front of me and knowing they all came for my show, those things are kind of unique.
But also, then again, playing for the IRS is fun, I played for the Dutch IRS. [Laughs] There's a lot of them, playing in India for the first time, mostly that's because you're playing somewhere for the first time and it's all beautiful and some of those tours made an impact on me. Playing for the first time in India was pretty intense or even my first South America tour and playing in places like Guatemala and whatnot, it is insane.
Well, that's all we got for ya, thanks for chatting!
Thanks!
---
Connect with Chuckie on Social Media:
Website | Facebook | Twitter | Instagram | SoundCloud | YouTube