Northern Nights returns for another installment of its legendary gathering that is sure to be filled with fun times, hot weather, and even hotter tunes.
---
If you're looking for an epic way to spend some time in Northern California this summer, Northern Nights Music Festival should be on your radar. Celebrating their Sixth Anniversary this year, the festival will return to their lush, forest home on the river over the weekend of July 20-22. Aside from the beautiful setting and deliciously stacked lineup, the festival also offers yoga and plenty of art to enjoy as well.
One thing that helps Northern Nights stick out from the rest is their stance on cannabis. The festival provides space for Prop 215 patients to medicate, while also giving attendees the ability to learn more about the cannabis industry as a whole.
Looking for more insight into the history of the festival, as well as what's to come this year, we reached out to one of their founders Andrew Blap. Listen to the playlist for this year's edition and read on for our full chat with him today!
Listen to the Northern Nights 2018 Playlist on SoundCloud:
---
First, let's start off with the beginning of Northern Nights Music Festival back in 2013. What was the initial development process like when putting it all together, and has that changed at all since adding additional collaborators to the mix?
Our vision for the festival is to be an experience that bridges together the city and the country / the old and the new; creating a one of a kind entertainment portal for people in a natural setting (Redwoods), and preserve the story of the Emerald Triangle by sharing some of its roots with next generation, a story told via music, art, nature, community and vibes.
Your lineups are always highly curated and feature some of the best in electronic music and hip-hop. When booking the lineups are you going for a specific vibe?
At the core of the festival, music is what sets the vibe, and our main goal is to set the vibes for everyone. And we incorporate all of our partners' tastes into the lineup. We try to stay fresh, find new artists late night on SoundCloud and listen to the team around us.
World Famous Productions has curated relationships over 10+ years of booking shows in Humboldt and provide world-class production and artist hospitality that only The Emerald Triangle can provide. We have something for everyone: Hip Hop, Electronic, etc. These sets are curated by our partners and their eclectic music tastes and coming from different backgrounds while taking into account the beauty of Cook's Valley Campground.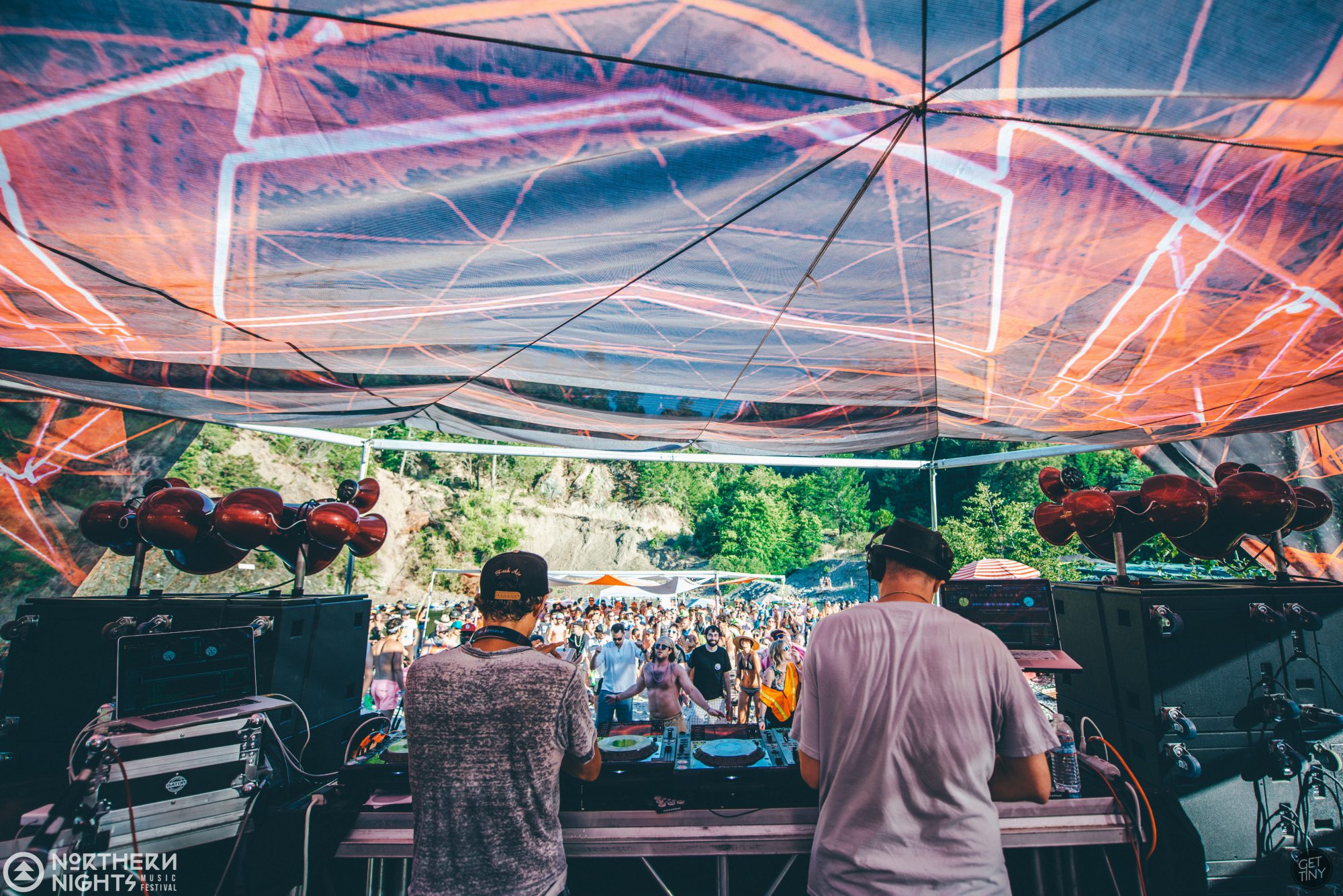 It also seems like the festival has grown alongside a few artists like G Jones, Justin Martin, and more, all of whom show NNMF lots of love in return. What has it been like to grow with some of these artists over time and showcase their skills behind the decks?
Massive VIBES. We take a chance on artists and they take a chance on NNMF. With so many festivals popping up left and right, as an artist, you have to ensure that your career will move forward with any booking. We never spare any expense when it comes to the production and artist experience. We've been fortunate to have many artist first West Coast Festival plays including ODESZA, Rüfüs Du Sol, GoldLink, Gallant, and many more. The best has been creating memories together backstage throughout the weekend – our bonds are tight.
What do you personally feel has been one of the biggest achievements that NNMF has accomplished so far, and do you have any goals for this year that you're looking to surpass?
What started as a vision to bring back an experience we had in the Redwoods at Reggae On The River years ago that lead to us knocking on doors in Humboldt to find the original grounds has lead to something that is bigger than all of us. It's about the people who come together to produce NNMF and more importantly the people who attend and help curate the vibe. It's great that we are supported and built by the community of Humboldt/Mendocino. It's been a labor of love for thus far and we're excited to bring it all together again for the best year yet. The river is looking amazing and the site couldn't be better!
On the flipside, what has been the biggest struggle that you feel the festival has faced since 2013, and how did you overcome it?
Distance – you can't just hop in a taxi or ride your bike to the next meeting over. We've always wished we had a helicopter to get to our meetings quicker but honestly, the drive from San Francisco to The Redwoods is beautiful. Would take this commute over sitting in rush hour traffic for 2 hours any day!
One of the standout things about NNMF is your progressive stance on cannabis, and you've led the pack with advancements like an on-site MMJ Dispensary and more. How did the inclusion of this at the festival come about, and has it been difficult breaking ground on this new territory that others have stayed away from?
The festival is located at the intersection of the Humboldt Mendocino county line, the epicenter of the Emerald Triangle or the birthplace of the Cannabis Culture. As legalization was coming to fruition, we wanted an opportunity to be able to highlight the small, boutique, independent farmers that have been cultivating for 20-30 years behind the Redwood curtain that have never really been able to have a voice.
Being on these grounds, we felt that it is was especially important to preserve this footprint by welcoming every opportunity to work with Mendocino and Humboldt cultivators, dispensaries, and key community leaders that embody the industry under an educational umbrella – giving attendees a sneak peek behind the curtain. For the most part, we have actually seen a lot of support from the local community. With their encouragement and support, we were able to get creative with some of the programming, especially as it pertains to the Tree Lounge.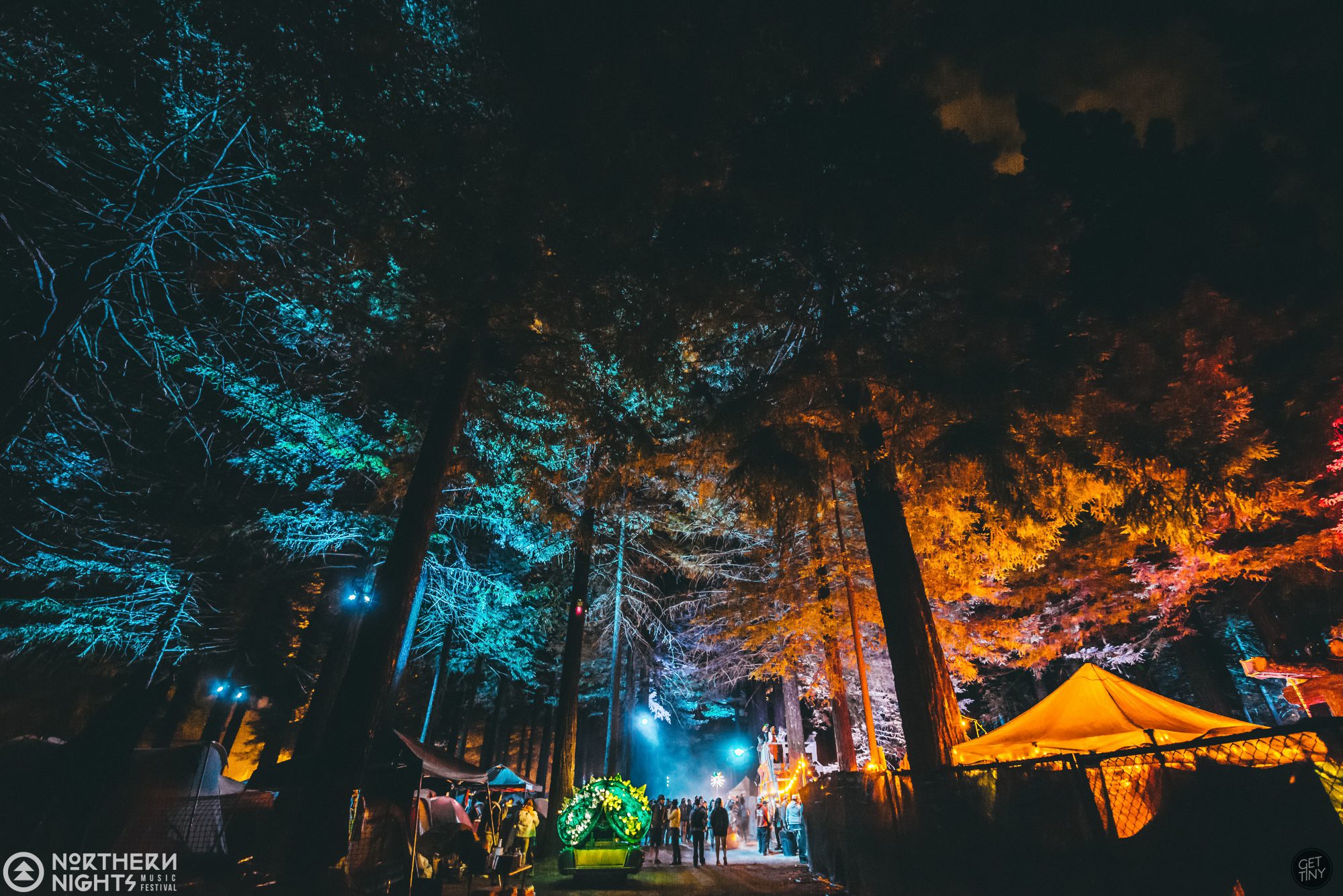 The Tree Lounge has been a center for education about cannabis while also promoting art, yoga, and more. Will this continue in the upcoming edition of NNMF, and what new experiences will be available?
Absolutely. We are working with a few partners like the Emerald Exchange and Redwood Roots to create a one-of-a-kind experience. Some key things to highlight are:
Cannabis Farm Tours – VIP tours of the farms themselves throughout the festival with partnering farms
Meet & Greets with cultivators and dispensary owners  – learn more about the industry itself from the leaders themselves
Opportunities to get familiar with product lines – get to know the types of verticals exist within the industry
Will this area of the festival still be focused on Prop 215 patients, or will there be the ability for recreational purchase this year at Northern Nights?
This year, our focus is really on educational experiences. You're going to be able to come and check out one of these farms. You'll be able to meet the people who grow the best cannabis in the world and purchases it from the One Log House Dispensary before or after the festival.
One of the positives with legalization, instead of just giving someone a turkey bag of cannabis, you can now actually brand it, and talk about where it came from. We encourage attendees to link up with brands and more importantly "Ask Your Budtender" where the cannabis they are selling you is from!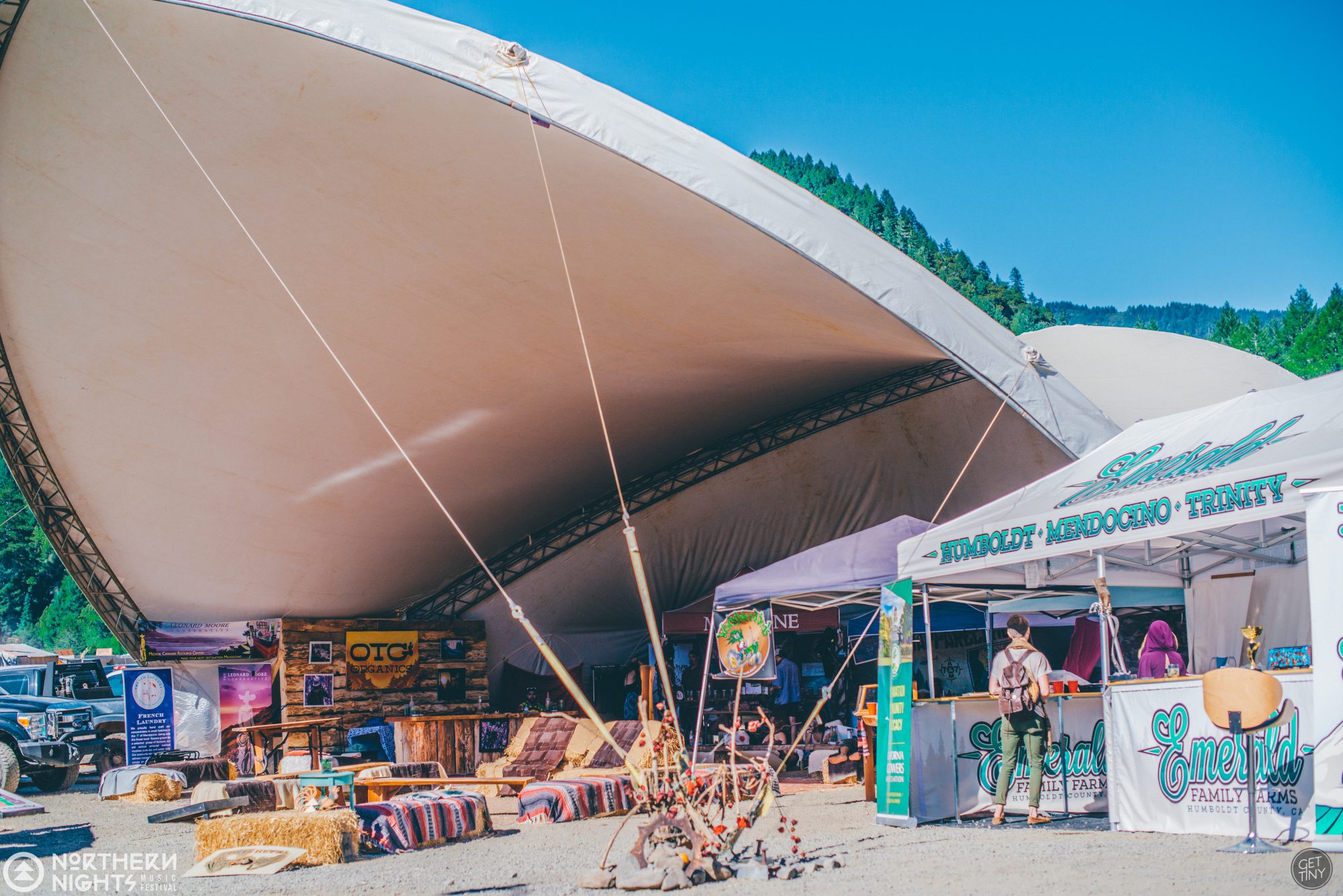 You've also partnered with the Emerald Cup and companies like Bloom Farms to really highlight the area of the festival and bring in some quality products for your attendees. How did these relationships develop?
Authenticity, through Northern Nights. Again, this goes back to the community. This festival is about the rich history of the Emerald Triangle. Beyond just an amazing time, this festival is a way to preserve, promote, and support the footprint of this historical region. With this understanding, relationships are really formed on genuine support for each other.
In one sentence, why should someone who is on the edge of buying their ticket click that purchase button today?
Besides the music, art, and vibes, it's the opportunity to experience the Emerald Triangle at the End of Cannabis Prohibition with like-minded people and immerse yourself in a timeless place.
---
Connect with Northern Nights Music Festival on Social Media:
Website | Facebook | Twitter | Instagram | SoundCloud | YouTube