Envision Festival was a breathtakingly beautiful event with a thoughtful collective ethos set in the most enchanting environment imaginable.
---
Envision Festival is designed to be a wholesome, educational, well-rounded experience, as opposed to just a party. The event featured everything from beautiful scenery, breathtaking production, healing ceremonies, and thought-provoking rhetoric. Its organizers have expended an immense amount of energy and resources maintaining its mindful ethos, and honoring the space it occupies.
Every festival experience is uniquely formed through the culmination of dynamic and ever-shifting processes. My own experience at Envision was molded by my state of mind and the people whom I was with.
I left Envision Festival feeling contradicted; the happiest moments of interconnection and joy were juxtaposed with those of isolation and disappointment.
My trip to Envision was prefaced by Bamboo Bass Festival the weekend before. I had spent the week with my three closest friends from Seattle, two of which were visiting Costa Rica for their combined wedding and honeymoon. Bamboo Bass had filled my soul so intensely with love, connection, confidence, and most of all: bass. I was riding that high for days until my significant other had left to return home on Thursday afternoon, which happened to be the first day of Envision.
So I entered Envision dejected by his absence and solely accompanied by friends consumed by their marital bliss. I had spent some time with them during the couple days they were free from working harm reduction with The Zendo Project. However, being such a long festival over four days, there was a significant amount of time that I felt largely alone.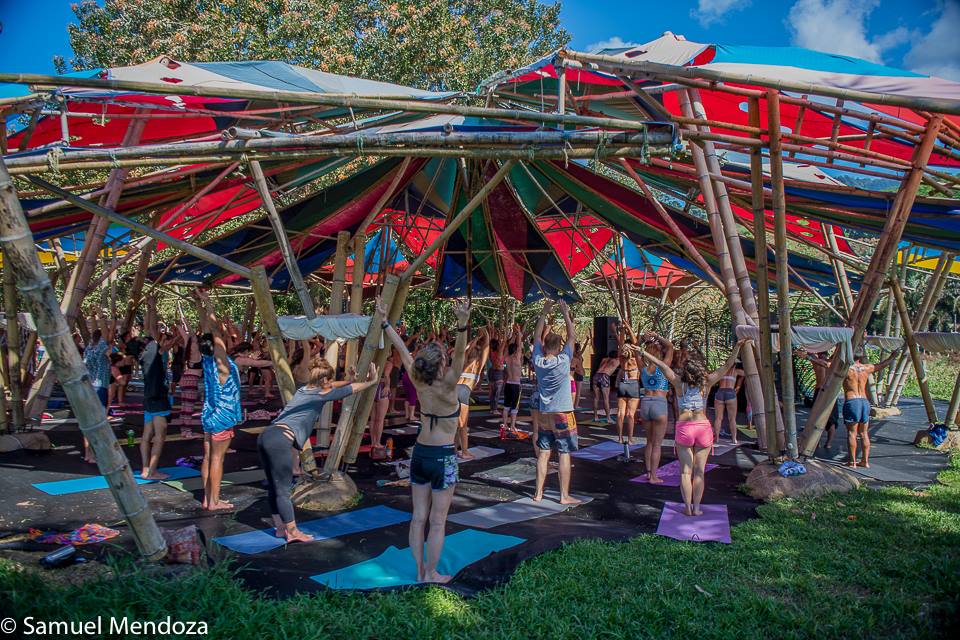 My usual strategy for mitigating feelings of sadness or loneliness is to dance it off, but Envision didn't feature the music I'd needed for those circumstances.
The organizers of Envision very deliberately choose to distribute its resources equally towards the workshops, the music, and its numerous other amenities. This is what I feel most attendees appreciated most about this event, yet didn't entirely resonate with me.
In hindsight, I realized too that my feelings at Envision were the result of discordance between my expectations and experience. Unlike Bamboo, the music here was intended to cohere to its more mellow, carefully manufactured vibrations.
I even actively overheard some harsh criticisms of those who had come to the festival 'for the night', rather than for the workshops. Which left me feeling more like an outcast.
Everyone I met at Envision was sincerely open and friendly.
I had made several important human connections and had many pleasant interactions. I'd even unexpectedly run into a long, lost childhood friend I hadn't seen in over fifteen years. There was magic at this festival, and wonderful vibes, no doubt. But overall, I left this event feeling disconnected, inadequate, and unfulfilled. I just wasn't on the correct wavelength.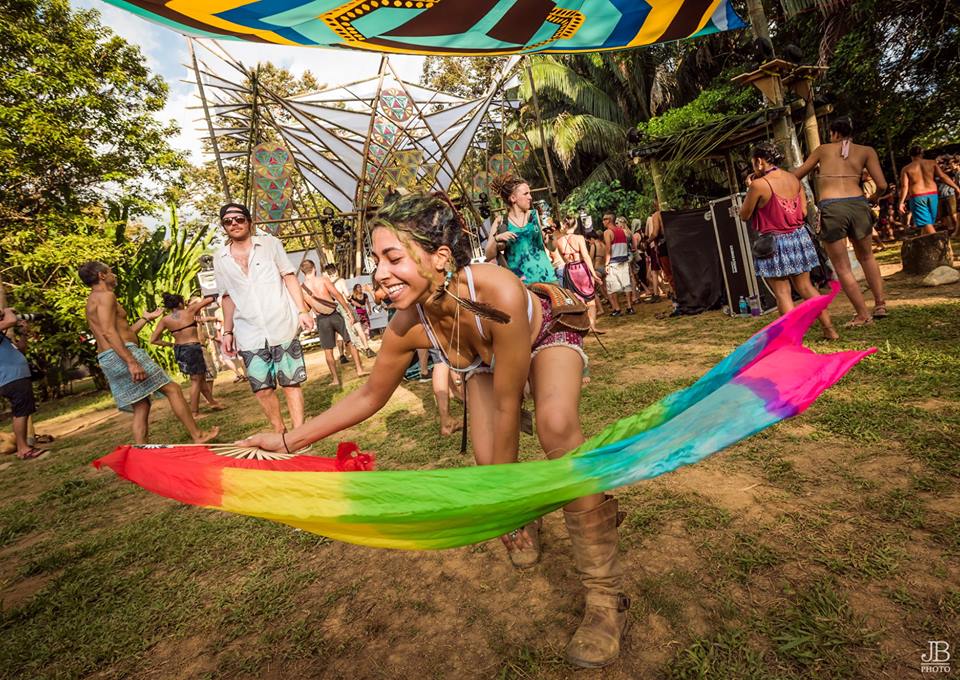 Envision did a very good job reaching their audience of predominantly white, North American and European contemporary new age yoga-lovers. A group heavily drawn to such an event, I imagine, for its sensationalized ethos.
That's not at all to say people didn't genuinely care about their cause, or the beliefs circulating around this event. Indeed, there were many attendees and heroic thought leaders like Winona Laduke who were genuinely spreading their messages to better change the increasingly bleak course of humanity, and bring us back to community ideals.
However, there was clearly a particular audience whom this event primarily draws, which was not the local community.
I wholeheartedly agree with the values present at Envision.
I especially agree with the emphasis on community and returning to a tribal nature to which human beings more easily connect and thrive. As well, I appreciated the intense focus on sustainability and permaculture. Regardless of motivation, these are irrefutably important values to spread as far and wide as possible.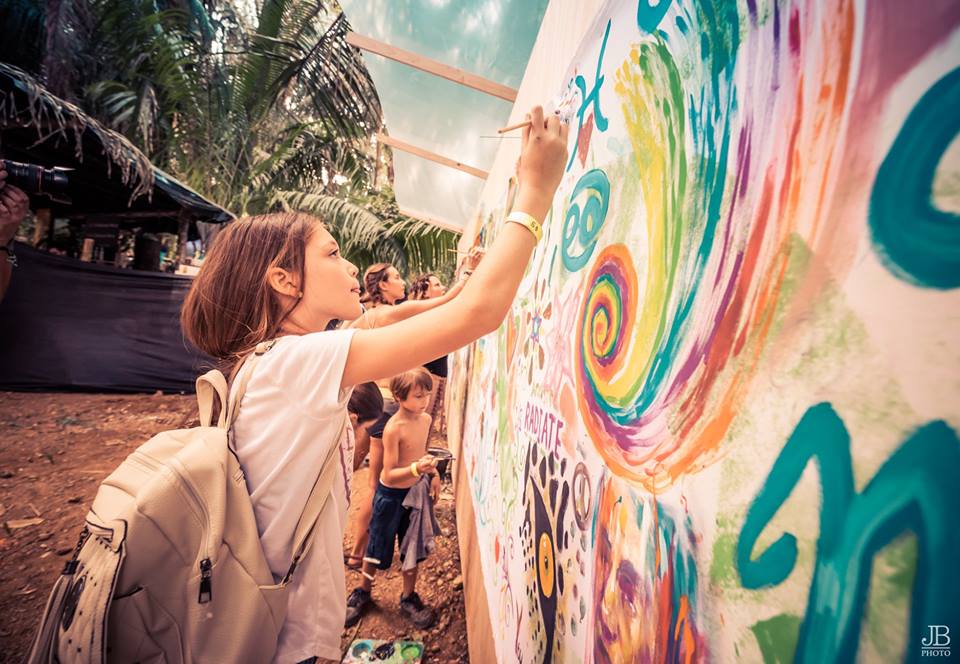 The music lineup was very eclectic and loaded with prominent artists.
Each of the three main stages all featured completely different sounds. I enjoyed many sets by artists that I otherwise would never have sought, like Voodoo, the vintage psychedelic rock band from San José.
There were also some major headliners, and many artists I love that I've seen before. Yet, by far, the sets I enjoyed the most were Fort Knox Five, The Librarian, Slynk, and Stickybuds. Indeed, Stickybuds was by far the most high-energy set of the entire festival. And the one during which I felt most at peace with myself, the environment, and those around me.
It was insanely high energy; the crowd was all completely engaged, and fire blasting from beautiful wood-adorned towers explosively lit the scene. It was a set to witness, and one that will stick with me for a long time. Fort Knox Five and Slynk were quite similar. That upbeat, relentlessly funky bass energy to which I danced myself clean.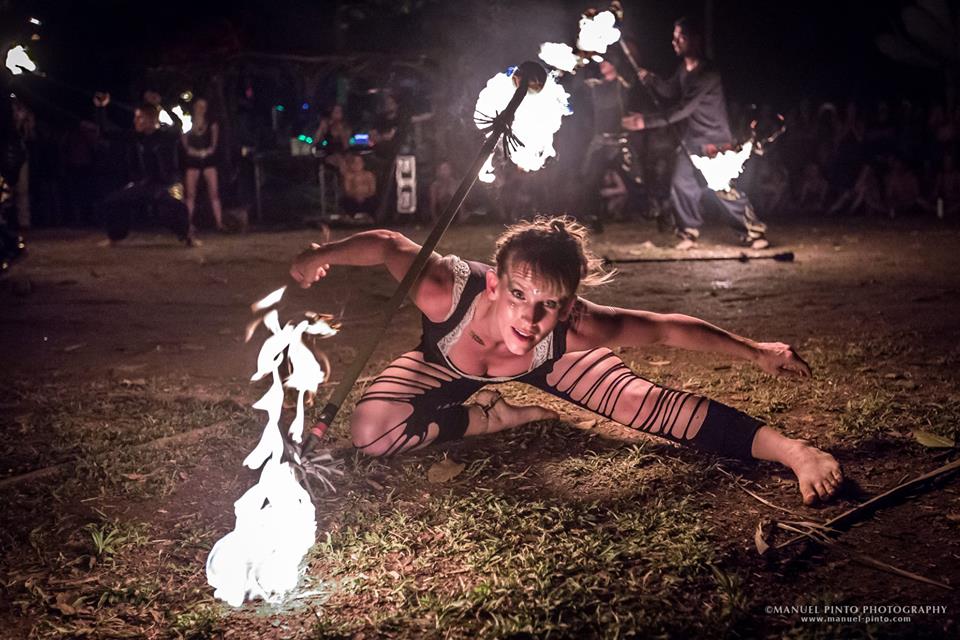 I was completely blown away by the production and setting of this event.
The Luna stage was perhaps the most jaw-droppingly gorgeous stage I've ever seen. Its intricate design, embellished with color-changing LEDs, and insane psychedelic mapped visuals were a legitimate feat of human design and engineering. The Lapa, Sol and Village stages also had their own distinct creative, cozy vibes.
The event itself was truly in the heart of the Costa Rican jungle, and perhaps the most enchanting location I've yet to witness, let alone get to play and reflect in. The Village area was nestled right in a clearing of trees, surrounded by mammoth foliage, the incessant symphony of cicadas, and where I had even seen monkeys playing in the trees. I was really grateful to have camped on site, and been immersed in the environment in its entirety. Among all the biodiverse flora, wildlife, sounds, smells and collective energy.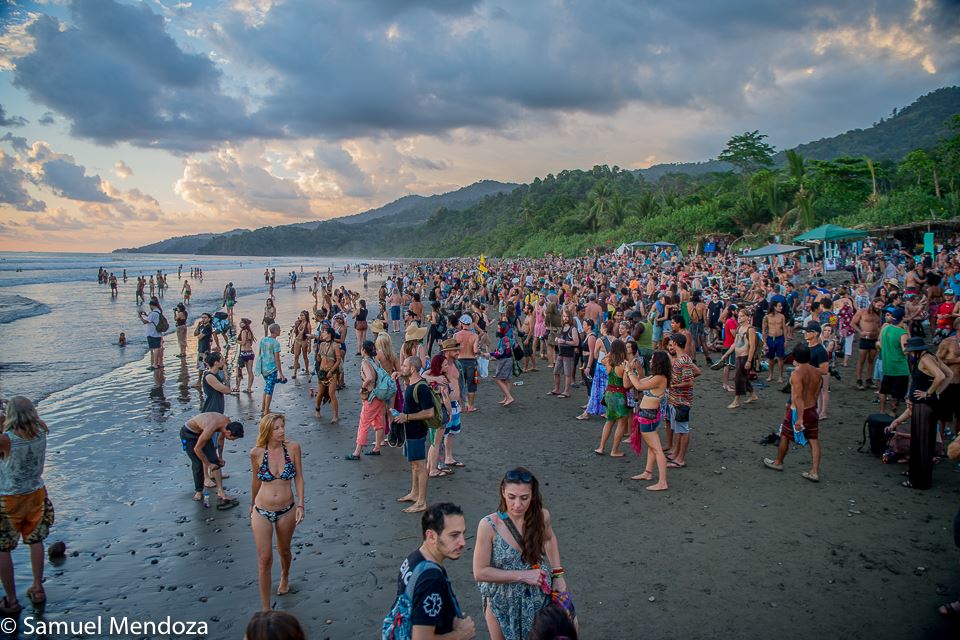 The beach was also an interesting aspect of the festival as a space accessible from within, but outside of the festival gates.
It was just a short hike through a dense, wooded path that opened up into a full bazaar with locals vendors selling food, clothes, beer, trinkets, and ever-popular chilled coconuts. The beach was incredibly long leading straight into the wild jungle, and understandably a very popular place to catch the sunset each night.
For an event of its size, around 7,500 people, there was astonishingly very little waste. I was grateful for Envision's Eco Hub and thoughtful waste management practices. These teams, as well as conscientious attendees, did an amazing keeping the environment clean and healthy enough to sustain an event like this for eight years running.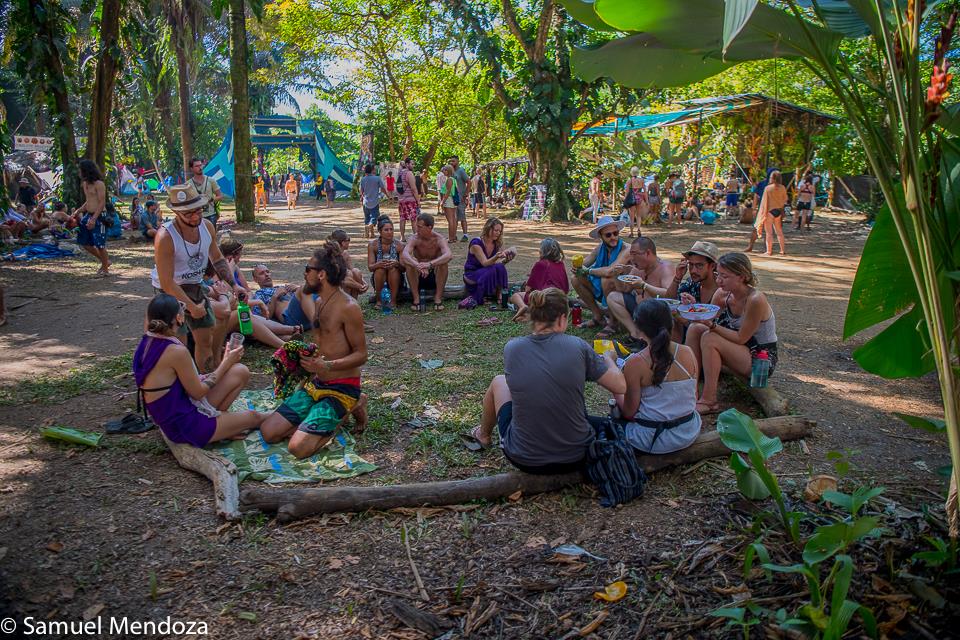 All in all, this festival was absolutely beautiful. Its morals, message, amenities and execution were all beautifully aligned.
Each of Envision's 8 Pillars, the principles by which the event was conceived, were all meticulously represented in different forms throughout the festival.
Educational and movement-driven workshops led by progressive thought leaders activated ideas of spirituality, principles of permaculture and so much more. Myriad yoga classes merged movement, art, health, community, and spirituality into a cathartic, communal rhythm.
The natural infrastructure of the festival grounds was carefully designed using repurposed natural materials, showing their dedication to sustainability. There were tons of healthy, diet-restrictive food options from vendors, and a complex system in place to eliminate the use of disposable tableware. The herbal clinic, adjacent the medical tent and harm reduction sanctuary, offered alternative medicinal resources for health needs.
Something I personally would have liked to experience is more productive workshops with the opportunity to create something or learn a new skill. The workshops were primarily movement and lecture-based, which didn't resonate with me as much as actively making something. However, there were a ton of live painters, performers, an extensive art gallery, and a communal paint wall that people could choose to add to if they get in at the right time.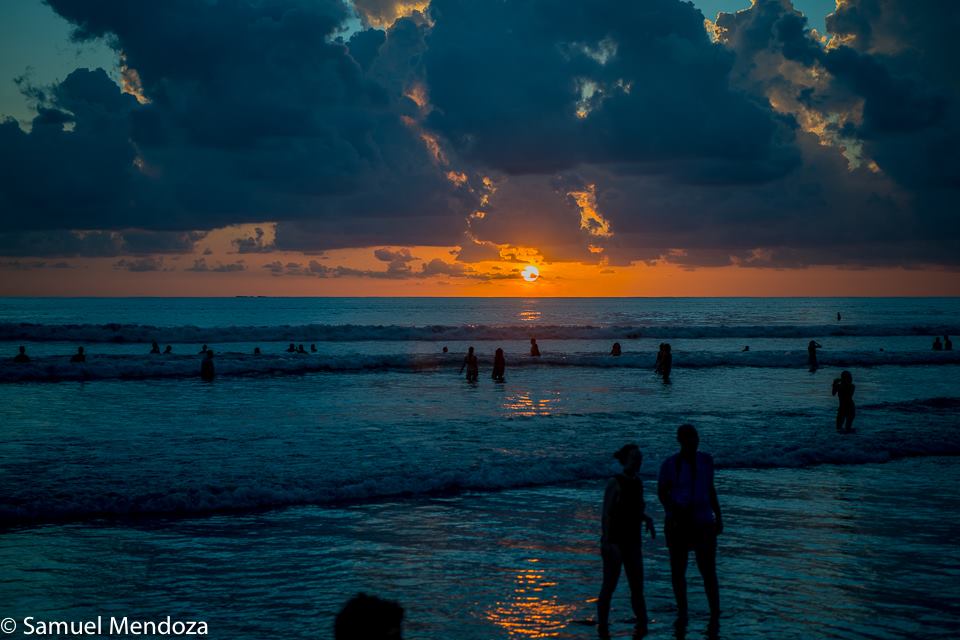 As a new friend had told me on our last night together at Envision, "It's not what you're doing, it's who you're with."
Indeed, when I was experiencing the event with my friends, new and old, I was having the time of my life. And when I was alone, it was just not the same.
Overall, I had a good time at Envision, but not as consistent of a good time as I would have hoped. I would love to return to Envision again and experience it more fully in the future. I definitely left the festival with a new understanding of myself, my desires, and my needs, all of which are invaluable lessons in any context.
---
Follow Envision Festival on Social Media: