We sat down with Ferry Corsten to talk UNITY, the state of the trance scene, his love of science fiction, and more!
---
Whether he is known as Moonman, Gouryella, Veracocha, System F, New World Punx, any of his plethora of aliases, or simply as Ferry Corsten, it cannot be denied that Ferry Corsten is one of the top electronic music artists out there. His ability to inhabit the worlds of trance, progressive, and electro house while producing a slew of longlasting hits says much about the Rotterdam native's mastery of sound.
Though involved with many genres, he is surely most recognizable for his feats in the world of trance. In 1999, Corsten changed the game when he released his trance epic, "Out of The Blue"  under his System F alias and since then, has continued to evolve, grow and dare I say, dominate.
Corsten has continued to stay fresh through releasing epic original albums such as Blueprint, as well as reviving old aliases, Gouryella and System F. In 2015, Corsten brought back his Gouryella alias after 13 years. The amount of time that passed was of no consequence as "Anahera," the first Gouryella track released after the hiatus not only landed as the "Tune of the Year" on A State of Trance but was also the biggest selling trance track of 2015. The success of the revival showed that fans still longed for that classic Ferry sound, even after all those years.
2017 saw the release of Ferry's 5th debut album, Blueprint. With its wide array of sci-fi sounds and engaging narrative woven throughout the tracks, the interstellar epic was one of the most unique albums of that year. Fans of the sound flocked to purchase the album as it landed at #7 of the Billboard Dance/Electronic Album chart, a first-time feat for Corsten, thus showing that even after being in the game for multiple years, he continues to make waves and break personal records.
As if this was not enough, 2018 follows the trend of innovation occurring alongside reinvigoration. Firstly, Corsten is gearing up to release yet another album, but one with a very different concept. He is uniting with trance artists of the style's multiple sub-genres, from the uplifting 128 BPM lovers to the hard trance devotees, to collaborate on UNITY, an album set to unite the factions within the trance world. Lastly, US fans finally received news that they never thought they would hear as Dreamstate Socal 2018 will host a rare System F set which is not to be missed!
We sat down to Ferry at Dreamstate SF 2018 to talk about UNITY, the state of the trance scene, science fiction, and more!
Stream System F – Out of the Blue via YouTube:
---
All your fans are waiting with bated breath for UNITY. At the beginning of the year you collaborated with Paul Oakenfold, then in May, you teamed up with DIM3NSION, and just last month you dropped a track with Jordan Suckley. All of these are part of the UNITY project. Can you tell us more about this endeavor and what makes it different from previous works?
How often do I get to festivals and meet all these guys and we sit there with a bunch of vodkas saying, "Hey we've got to do a track together; let's collaborate! Sure, I'll call you next week." Then nothing happens. The best intentions, but everyone is too busy.
I just came off two years being solo in the studio for Gouryella and after that for Blueprint, and it's just me, by myself, picking my own brain. So it's nice now to reach out. After two years solo in the studio, aside from the vocalists, it's nice to get out there and follow up with all of those plans to collaborate. With Paul, we've been talking about it for years. I support DIM3NSION as he's a very brilliant artist from Spain. He's on my label and I also want to support him but I also believe in his talent, even if he was on another label. With Jordan, we've talked about it for a while.
There are a lot of collabs in the pipeline: Gabriel & Dresden, BT, Ilan Bluestone, Markus Schulz, Gareth Emery, Arty. It's fun because the fans would really love to see these collaborations. I've seen it with New World Punx with Markus and me doing "Brute" with Armin; the response is always double heavy because it's two artists together. Why not? With all of the reach we have individually, let alone together. Then there's the charity project.
Yes, because you are teaming up with VH1 "Save the Music," correct?
People have asked, "Why VH1 and not one of the other charities?" VH1 Save the Music is about music, it's about bringing music back to schools for kids. At a very early age, I've seen what the impact music had on my life. I'm so blessed to do what I do right now.
In a previous interview, you noted that UNITY came from your desire to unite the factions of trance music – the mainstream fans with the tech-trance addicts and the uplifting with the hard. You stated that other genres don't appear as divided as the trance family. This is an interesting take, and I'm curious why you believe this division has occurred?
Yea, so if you look at bass music or EDM, within those genres there aren't many subgenres. It is what it is. Within trance, you ask one person what is trance, you'll get, "Trance is 140 BPM," or, "Trance is vocal and beautiful like Above & Beyond and Ilan Bluestone," so what is trance? In my early days in trance, there was no such thing, trance was trance and I miss that.
I also feel that even though trance has a massive following, if you look at the mainstages around the world, there's no trance. I feel that is because there is a lack of strength as a genre because it's too diverse; there are too many sub-genres. The 140 guys will not play below that and the 128 guys will probably go up to 130-132, but that's already stretching it. There's a super vacuum in the middle which was never there before, you know? That has grown into trance over time.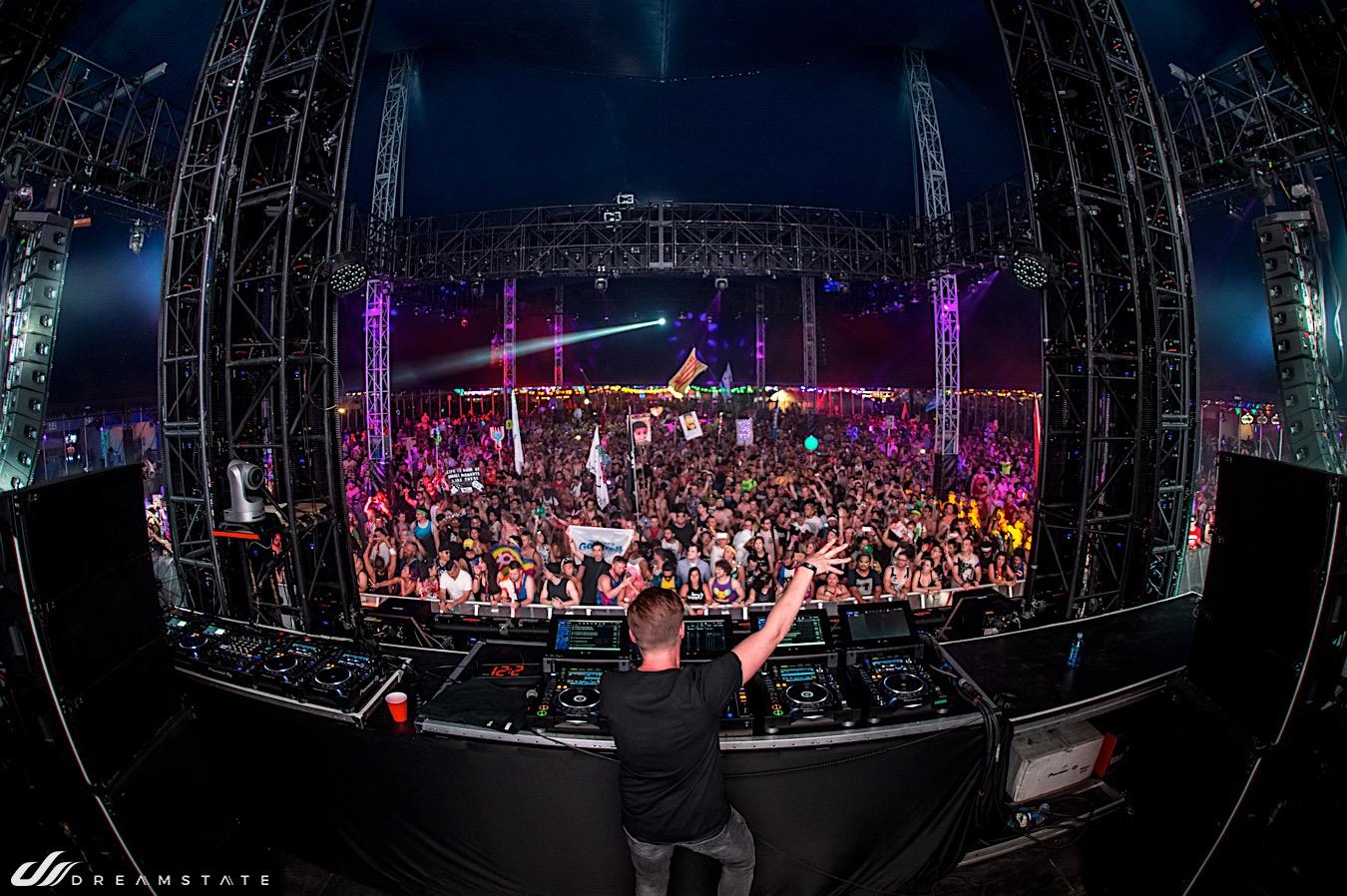 Then there's the whole connoisseurism. If it's not a specific style or BPM then it's not trance. Which is like… really? Seriously?! Ever since I've started making trance, it was never about BPM, it was about the emotional melody and the emotional part of the music. That is what made trance.
With UNITY I thought, "What if I work with the guy from the 140 camp and the guy from the 128 camp?" I'm in the middle, I'm sort of like the referee in a way, and let's see what will happen if we bring these worlds together. The 128 guys stay with the 128 and the 140 guys stay with the 140 and no one has the imagination to step out of it so let's do that Through this process we can create new, interesting stuff. That was a big reason for UNITY.
In your recent AMA, you mentioned that not only are the artists to blame for any of the redundant sounds in trance but the fans are, as well, due to their negative reaction to incorporating new sounds. Ideally, if reactions and such were not a factor, what sound would you experimentally blend with trance?
Techno or house.
Your fans saw that picture you posted with Carl Cox and many people speculated that a collaboration might be in the works.
That was a joke in a way, but everyone was excited. I didn't see that one coming. Techno works really well with trance if you do it well and I believe house would, as well.
Recently, one artist stated that fan pressure and desire for artists to be liked by their fans negatively affects what type of tracks are released and championed. How do you think social media and fan input have changed artistry for better or for worse?
Social media is a double-edged sword. We all need it as artists because it's our reach. I can reach people in Saskatchewan, for example, who would never see me. At the same time, though, everyone has a say and an opinion now. It also leads to a situation where the sheep become the leader and the shepherd becomes the follower, and that's dangerous.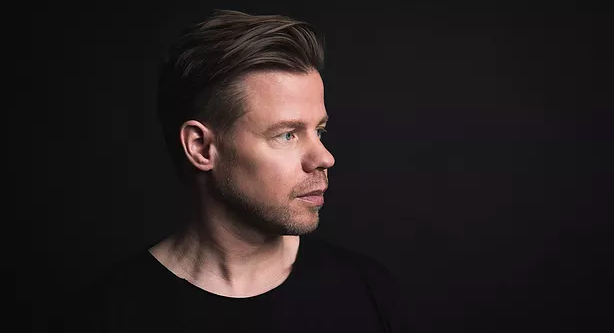 I recently visited Rotterdam and noticed that there is so much creativity in the city from the street art and murals to the type of music being played. As someone who was born and raised there, how did the city impact your own creative output as you grew up?
The chicer characteristics that Rotterdam has nowadays weren't always there. Rotterdam used to be a worker's city. After WWII it was bombed and it took a long time to re-establish itself and it was rough for a long time. What you say, I see that, too, and I'm blown away at how Rotterdam has established itself to be the happening place; a lot of guys from Amsterdam even move to Rotterdam and a lot more tourists are there. If you walk on the streets, you hear all these different languages, and 10 years ago you wouldn't hear that. So much of Rotterdam has changed.
However, music-wise, if you go back 10 or 15 years, because of the roughness, gabber and hardcore were there and even techno. These sounds made a very significant mark on the music scene worldwide.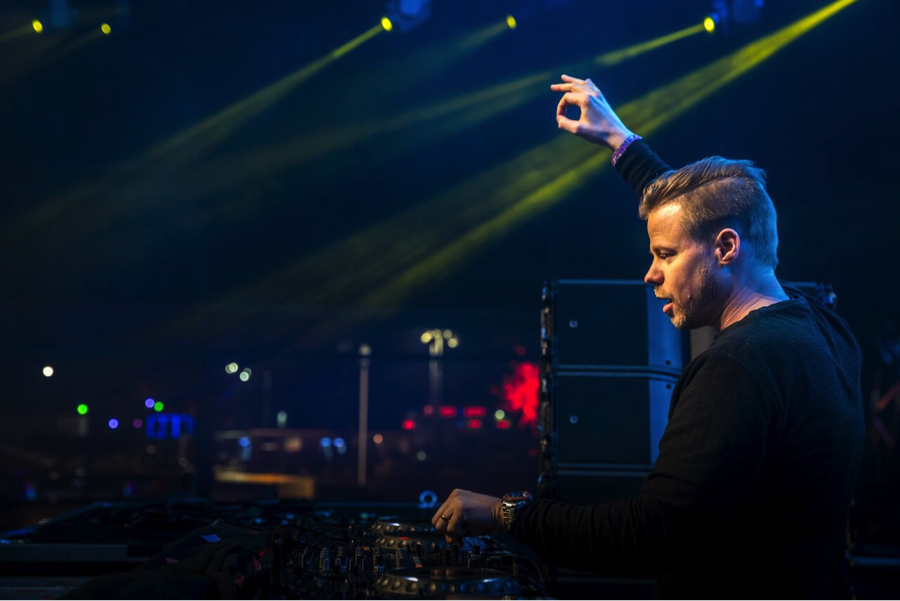 On that note, Rotterdam is also the hometown of gabber, a subgenre of hardcore. Years ago you produced gabber under the alias Sons of Aliens. In a past interview, you stated that collectives said your music was too melodic to be considered hardcore. Now that the genre has expanded to include euphoric and melodic sounds, do you ever see yourself returning to the genre?
No, I don't think so. For me, honestly, those days I was searching – I made drum & bass, I made techno, I made acid house and at the same time, I made hardcore. All these genres were happening in my little bubble in Rotterdam and I wanted to know what each one was all about.
When I was clubbing, I was going to the house clubs and once in a while we would step foot in Parkzicht, the hardcore temple. I was hanging out with the guys that did the hardcore labels so I also wanted to explore that world. I decided, "I'm going to make the most badass hardcore record out there," and I go up there with my track and the feedback was like, "Yea, it's great man, it's fucking banging but it's too melodic." The trance Ferry was already in there for a long time.
Let's switch gears and talk about one of your most recent works. Blueprint is almost a soundtrack for a sci-fi cinematic spectacular. You've stated that it is heavily influenced by Close Encounters of the Third Kind, and that you have a love of all things sci-fi as well. As a huge sci-fi buff myself, I'm curious what attracts you to this genre and what other aspects inspire your work?
I'm always on the sci-fi thing. Anything space or otherworldly: "Are We Alone?" That's what I live by day by day, honestly.
As many electronic music artists continue to branch out, we've seen more and more enter the cinematic scoring world. With the cinematic feel that already resonates with Blueprint, have you considered scoring a movie in the future?
I actually just did! It is based on Blueprint; it's not Blueprint, but it's a movie that came about because of my album. I scored the whole film. The movie is called "Don't Go." and it's an Irish-American movie that will come out in October in the States.
Finally, my husband was actually introduced to you via the inclusion of "L.E.F." in Dance Dance Revolution Supernova. Since then we've heard your music in games such as Little Big Planet, and you even went as far as creating the main theme in Bayonetta Two. Are you a gamer, and if so, what do you play? Also, in the cases where you created original music for the games, how did you get involved in the medium?
No, I'm not a gamer honestly. I have a really good friend that I've known from the clubbing scene in the States for years; he's from Florida. His name is JP Kellams. When I met him back in the day at an after-party, I asked him what he does. He shared that he studied Japanese and that he wanted to move to Japan and get into games, which he did.
He commissioned me for the Bayonetta score. It was super cool and very different, but it was great! He said that my sense and understanding of storytelling would make sense with games, too. It was a great side project that I would love to do more of. 
---
Connect with Ferry Corsten on Social Media:
Website | Facebook | Twitter | Instagram | SoundCloud