Afrojack gives us a deeper look at his 'Press Play' EP and provides some insight into the recently announced Global Remix Battle I.
---
If you've been listening to electronic music over the past decade, it has been nearly impossible to not hear some of the songs produced by Afrojack. Whether it has been electro offerings like "Bangduck" and "No Beef" or crossover hits that have seen loads of success like "Take Over Control" and "Give Me Everything", his tunes consistently rack up millions of plays and get spun at stages around the world.
This year has already turned into a massive one for the Dutch artist as he has played countless sets at some of the world's top festivals like Tomorrowland, Ultra Miami, and EDC Las Vegas, all while releasing tracks that keep crowds moving and growing his label Wall Recordings. He closed out the summer by dropping the super fresh Press Play EP which featured collaborations with many of the rising stars on his label and announced that he'd be hosting his first-ever Global Remix Battle to search for more talented artists to bring under his wing.
Looking for more insight into the recently announced Global Remix Battle I and his Press Play EP, we sat down with Afrojack for an in-depth chat. Listen to the EP below and read on for his thoughts on the scene, why this remix competition is different than the rest, and more!
Stream Afrojack's Press Play EP on Spotify:
---
First off, congratulations on the release of the Press Play EP! What was the process like producing the tunes and bringing them together to complete the full package?
It didn't start out with "Oh, we've gotta do an album yo!," but it started because I began doing mash-ups last year for the live shows to make them more dynamic and explosive. Then at one point, I started running out of songs to mash up or I felt that every time I put a drop behind it, it was like "Eh, this could be better." I started making drops myself and I had 10 half songs, I only had the first drop of "Bringin' It Back", "Step Back", "Put It Down", etc because I only used it for mash-ups. And then I thought "you know what, we're signing new artists, we're growing LDH and Wall [Recordings], how about I do my new album/EP and I have all the other guys from my label finish it?" So I only finished three tracks by myself, and the rest I finished all together with other people on the label. Disto did some songs, Ricky Breaker, Chico Rose, Jewelz & Sparks, MC Ambush… it was a lot of fun, it wasn't like "we need a song like this, we need a song like that," it was more so "I've been playing this song for a while, might as well release it."
So what led to the development of Press Play to be an EP itself, since there had been a bit of a break after your last album when you seemed to focus more on singles?
Well, you know labels have their own things, they're a company and divide it over their staff and shareholders. But we're people, so let's work as people. That's the thing because now I work together with LDH Europe which gives me full freedom to do everything how I want it, we work together with Armada a lot as a distributor and also as a creative partner, and they also aren't focused on certain deadlines or "the market is hot right now for EPs so let's drop an EP." Everyone was on singles, it's a singles market, but no one cares about the market because you can create your own market by doing what you like, so let's continue doing what we like.
In this case, it was doing this EP, and it worked. I don't know how it worked, but records have been added to Spotify playlists, almost every record went Top 10 in Beatport, the EP went to #1, we had a couple of #1s, and we had a couple of Top 5's. The whole EP has six million plays on Spotify. Of course, that's not like "Titanium" or "Ten Feet Tall", but its club records, you know? To me, that's awesome!
That's the thing which is very nice to do now, over the last year I've been really getting reacquainted with my community as Afrojack and my fans. I've found a more natural way to deal with my fans and deal with everything that's going on as Afrojack and also dealing with all the artist development at LDH at the same time, basically cross-wiring them. We're building a bigger and bigger family but we're also creating a bigger and bigger product and giving people more kinds of music, and that to me is very interesting.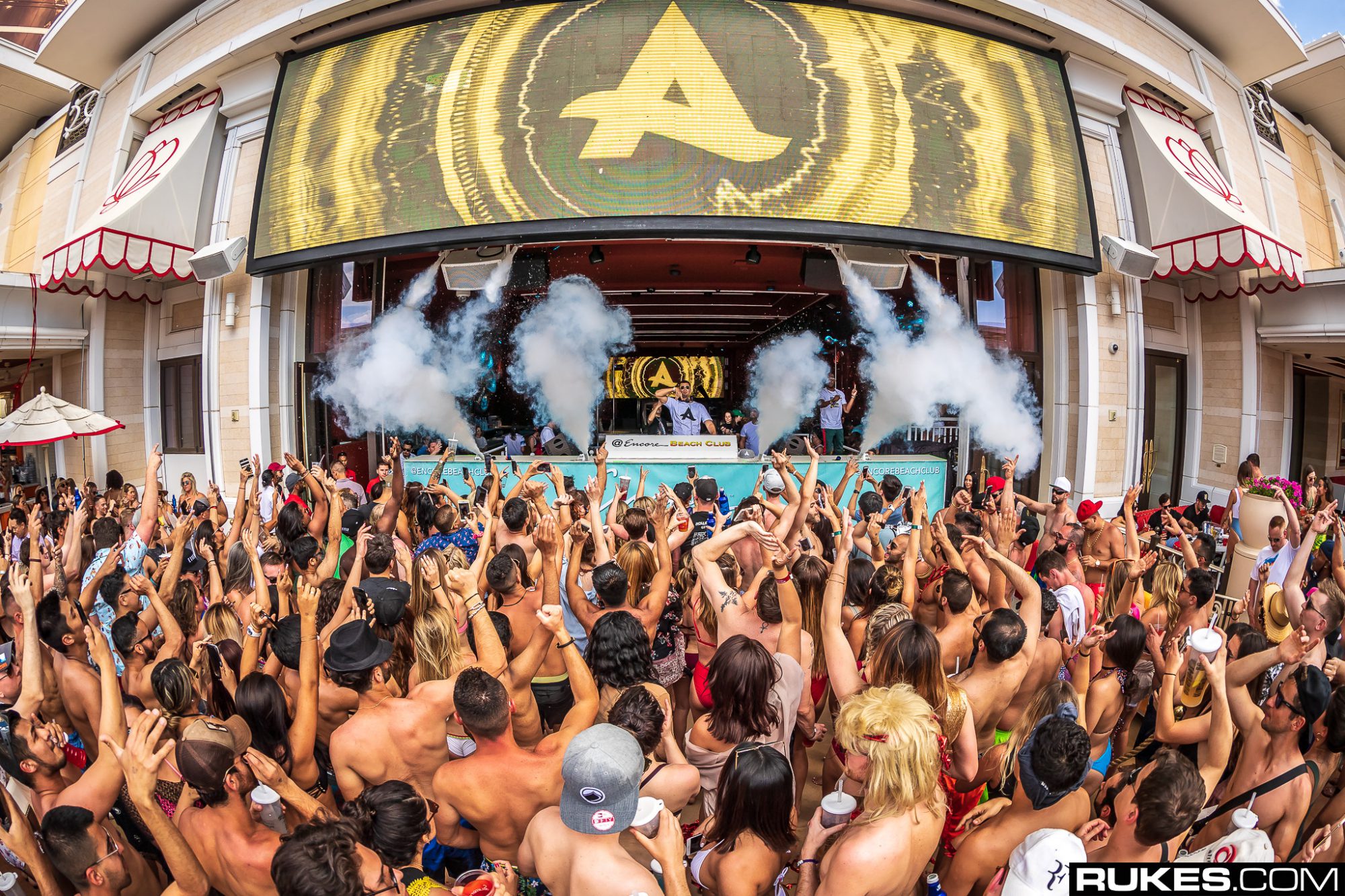 That's really cool! Speaking of creating a bigger family, you just partnered up with PMC Speakers for a Global Remix Battle where you'll be searching for new talent to sign to Wall Recordings. Can you share how that contest came about and what inspired you to host a remix competition for the first time ever?
Well, what inspired me was my collaboration with LDH because LDH has done it for a very long time on a very grand scale in Japan, and it's also very structured. I meet all the artists and the candidates there and they're all in a state of bliss because they're living their dream life. So that really inspired me of the possibility of it because it sounds pretty far-fetched when you think about it.
What I started realizing is that I grew up in Rotterdam, and I read a lot of books and one book was talking about how you're lucky of your environmental influence. In Rotterdam, my mom was a dance teacher, so she didn't have money for a babysitter so she brought me to the classes, so I got influenced with dance music from a very young age. In Rotterdam, there's like 20 clubs that have parties three or four nights a week, there's a lot of DJs and events that's going on with DJing. That's how I got my first break, it wasn't a big break, but I had a place to play music, I had a place to evolve my DJing and production, I had people to talk to about my passion.
Now if you're living in Sri Lanka, I think there are like two clubs there and I don't think a lot of people will talk to you if you say that you're going to be a DJ. So what I'm trying to do here is provide that opportunity that I had, the environmental influence. I want to provide the same motivation and the same luck to other people who didn't have that luck so far. Because yeah, of course, I worked a lot, but I got lucky that I got introduced to it at an early age and that I've been able to do something with it.
So we say 'Global Remix Battle I' because we want to do more, maybe two, three, four, and it's a cool name for a remix contest. But a remix contest is usually one where you sign up, you make a remix, and if you're the best you get released…bye! I don't really see the point of that, outside of some marketing and promotion. So now, what we did is we used the moniker 'Remix Contest' to actually cover up the secret talent audition that we're doing, and that's the thing we're doing, we're looking for skilled producers. You have level one of skill and level million of skill, if you have level twenty of skill that's enough because skill can be learned, it's the mentality behind it. It's like what do you want and why do you want it.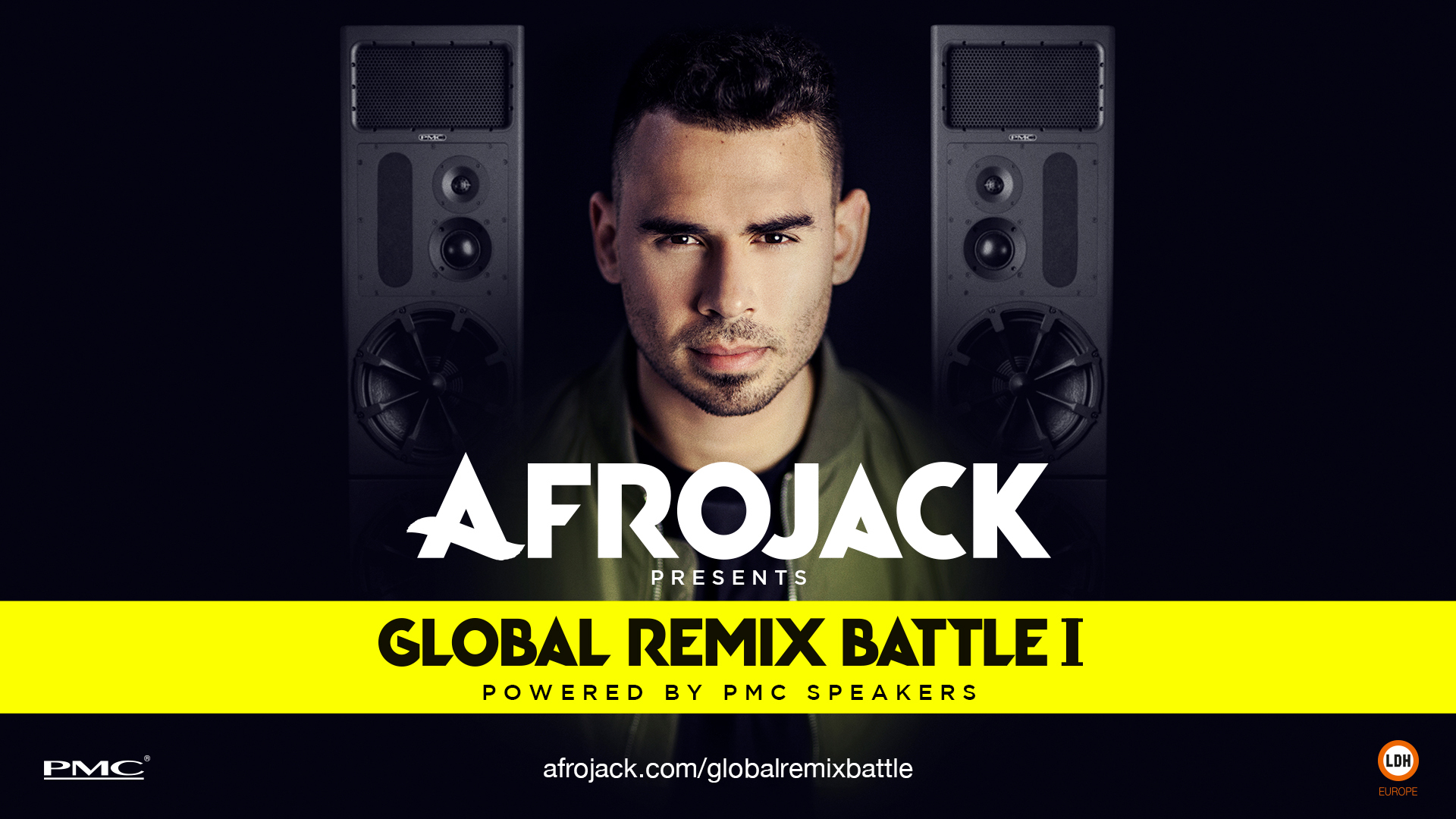 If you find the right people with the right mindset, then they can learn the skill. But we want to provide the opportunity to people who might not have the environment to learn this, the people around them to motivate them. So if we find people that we think are going to go all in, this is what they want, this is their dream, this is what they will live for, then we just provide it to them. It's two plane tickets, a couple of hotel rooms, and you give them some studio gear and they can get to it. It's not that simple, [Laughs] there's a lot of stuff to learn and strategy behind figuring out who you are and putting yourself down as an artist, as my experience has taught me and my team has taught them.
We've launched other people's career's successfully before and I could always do it but it was always my friends or friends of friends, and now we're actually saying "Well, we did it ten or twenty times before, now you can be the next one if you want!" So make a remix, send it to us, tell us a little bit about yourself, take a picture of your setup and yourself, make a video, and give us a reason for us to call you and talk to you. And that's the thing, it's not like there can only be one winner, there can be as many winners as I want because I'm Afrojack. [Laughs] But there can be as many winners as we want, it can also be that everyone makes a great remix but everyone's also not the nicest person, then we'll release one remix and not talk to anyone because we're not going to work with bad people.
That's the thing, a lot of DJs, we've made a lot of money, we've had a lot of success, we've seen the fancy shit, and I will continue the fancy shit and the DJing, but what makes me most happy right now is to provide the opportunity for new kids. It's a very small thing for me to do, it doesn't require me tremendous amounts of time, the whole team at LDH set up this press day and I'm here for eight hours. But by doing this, there are so many people who can get motivated and can get a shot, and then when I want to fly them over because we think they're great and they're super nice and everyone's convinced this guy can be it. The only thing I've got to do is go into the studio with someone, but if I go into the studio with Disto or Pitbull or Sean Paul or Jewelz & Sparks or this new kid from Sri Lanka, it doesn't matter, it's the same. That's the thing for me, what makes it so exciting, I can introduce people to my network.
Take for instance Disto, this new kid we signed from Costa Rica, he makes the sickest music ever, in my opinion, he's going to be the next Skrillex and I'm going to play a lot of his music on the next upcoming tour and he might join for some. He might be there for some shows but he won't play because he doesn't have a visa, but he's playing Mexico City at Ultra on the Mainstage, which for me was one phone call to make and then another call to Disto to make sure he doesn't fuck it up. [Laughs] But it was one phone call and to him, that's the biggest stage ever imaginable. There's going to be over 25,000 people, it's going to be live streamed, you're going to be playing for the promoters of Ultra, if you kill this you're set for the next couple of years and can play shows everywhere.
Before that, he was just DJing in Costa Rica because there's not a lot of clubs in Costa Rica and there's not a lot of promoters from different countries that go there to check out some talented kid DJing. But that is what we do, and that's why it's so much fun for me. I'm not doing anything complicated, I'm just using my experience, all the finances that we've built up to reinvest into a company that can provide the same chance for other people who I had who maybe hadn't had the same chance as of yet. It's a very tiny thing and its so much fun and so easy.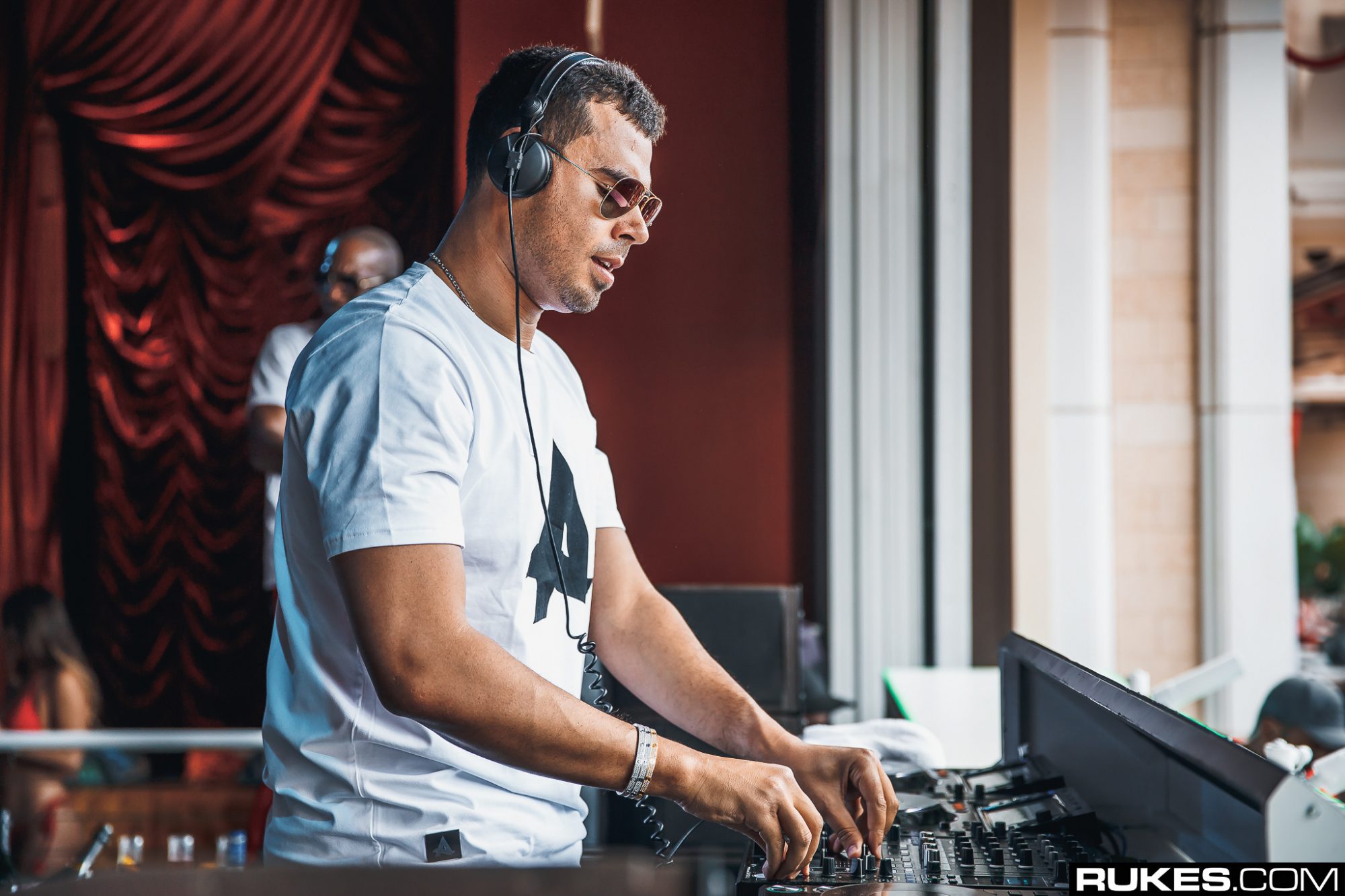 The Global Remix Battle isn't the only major thing happening this fall, you actually touched on it briefly but you'll also be crossing North America on the Bringin It Back Tour. What are you most excited about on this upcoming tour and do you have any surprises in store for fans who are planning to catch the show?
I'll be playing a lot of new music, a lot of new Wall Recordings music, we're doing a lot of shows. But it's so difficult, it's the same as if you ask about a song and how it came about. The people who already know me, we're going to have a party, as usual, I'll bring some hard shit and it's going to be a lot of fun. For the people who don't know me, see what I just said, that's what we're doing, we're partying. I'm not going to give you an interesting speech on the production, it's just a cool party.
You also recently returned from playing at Ultra Korea and will be taking the stage at Ultra Mexico in October. As you've played different editions of Ultra around the world, have you noticed a difference in the crowds that are at your sets?
It's very cool to see that Ultra always pulls the most partying, crazy crowd around the world because, of course, their big Ultra Miami streams. So everywhere is crazy but it is very interesting to notice behind the scenes how every country and every government has their own way of handling things, but the main Ultra crew is always cool so it's always a party.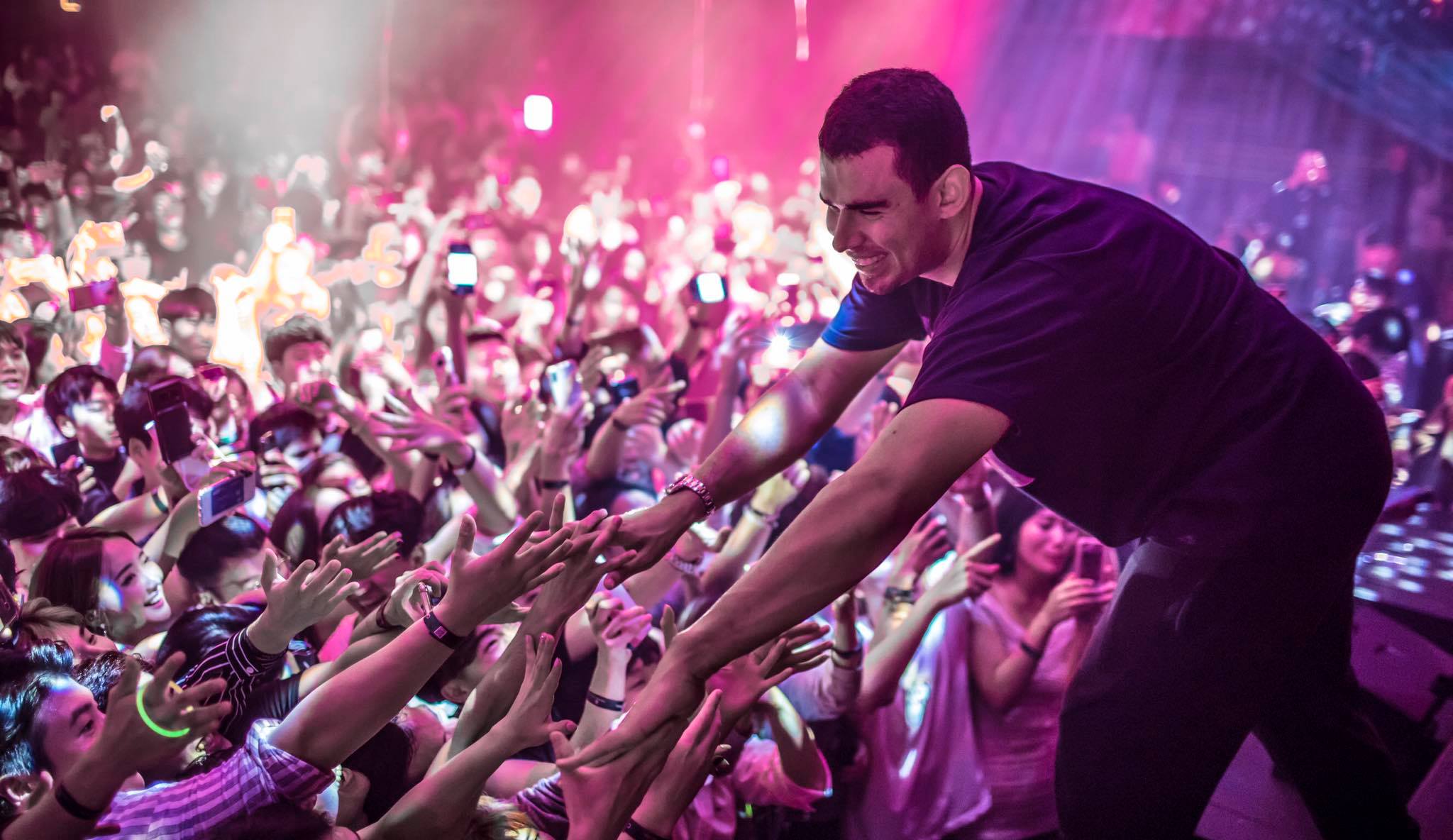 In an interview earlier this year you stated that it was "time for America to take it back to the dance stuff" in regards to the current direction of the music scene…
Did I already say that somewhere?
You did.
Oh wow, someone talked about it earlier, and yeah well that's what everyone's missing right now at the festivals, everyone is trying to do interesting "Look at me, I'm a pop producer too."
How do you think that other artists can also help the future of dance music here in the States?
This is a message to all the EDM crossover producers out there, a very clear message. We all love pop music and we all love pop songs, we all want to make radio songs because it's cool to hear a song on the radio, but people don't want to hear a 100 BPM song at a festival live. "This is my new single, you haven't heard it yet, this is some girl who is going to sing a new song on stage at the peak time of the festival and I'll put the fireworks at the song you don't know." No one wants that, they want a classic, so close with the classic and hide the new song somewhere in between.
"So this is my new song, I'm going to play it for all of you," do that. Well, you don't have to, but at some point, the fans are going to be like "Oh, here comes the new song that's made for the radio at the festival." Let's put the festival shit back in the festival, and the radio shit back on the radio, and stop being lazy, there's a lot of people out there who are lazy.
When you're behind the decks, what settings do you feel you're best able to express yourself as an artist, and how often do you get to spin in those settings?
Anywhere. I don't really care if it's a festival or a crossover festival or my own show. Everything comes with its own limitations and you always have to adjust to the crowd and that's what DJing is all about. You can go out there and say "I'm an artist, I do whatever I want," but that's not what a DJ does. It can be, but that's not what I do.
My job, my fun, my passion when I go out on stage, is to make people have the most amazing time of their life and get introduced to new music. That's always been my most fun thing, to introduce people to something new and have them go "Oh wow, that's so sick I never knew I liked that," and I'm like "Yeah, haha, I got you."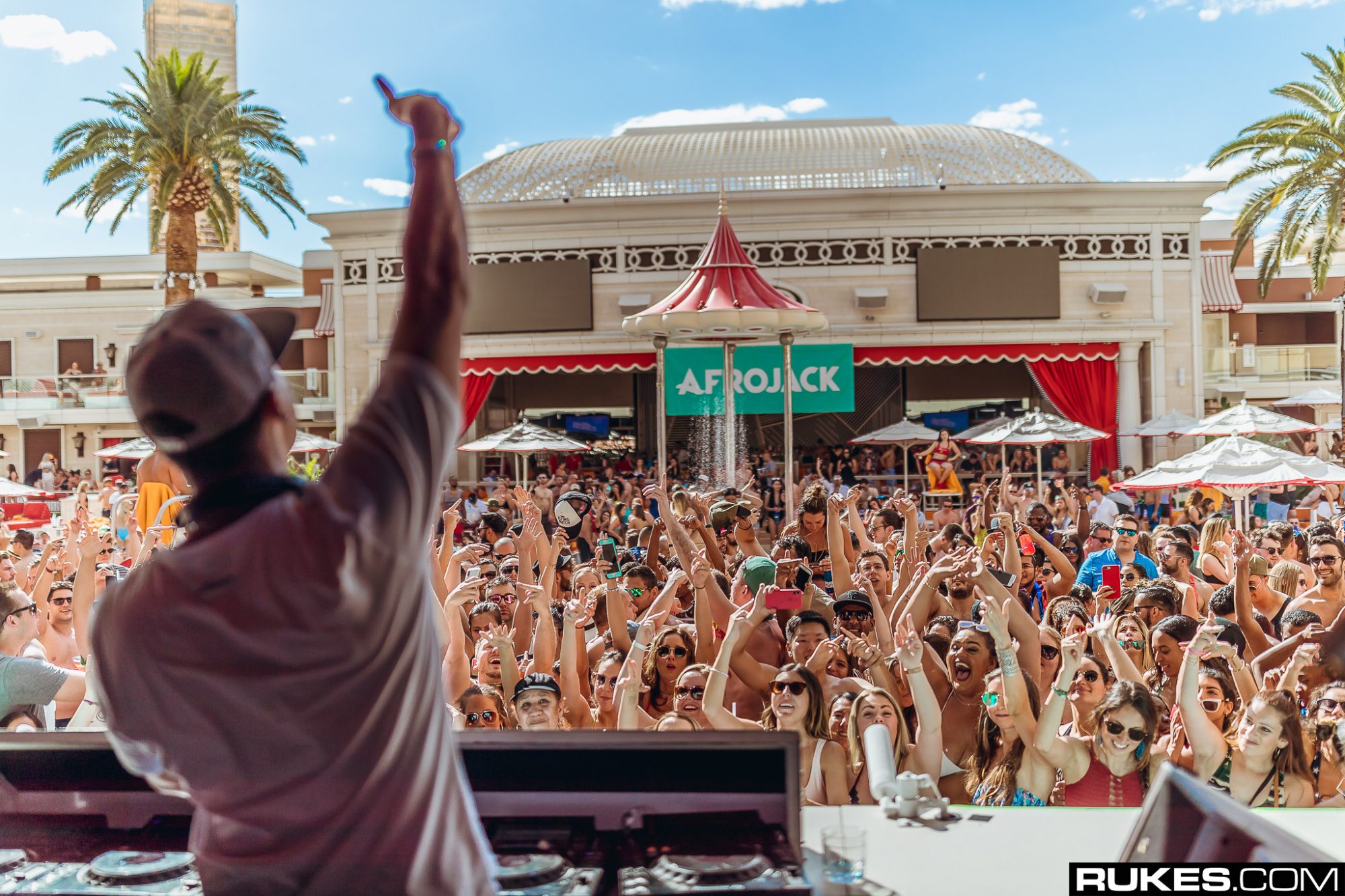 As an artist who finds himself constantly on the road, how do you manage a busy schedule while staying healthy both physically and mentally?
Okay, so I'm deciding whether I want to go hardcore or if I'm going to go nice. The nice way would be to say "Oh well, you know its very difficult but I love what I do so I'll take care of it or whatever." That's what most DJs would probably say, by the way. But the truth is that it's not hard. Life, in general, is hard, but it's just as hard when you're touring as it is if you sit in the same place five days a week.
We're very lucky to get to do what we love, and of course, sometimes you have to change sleep rhythms, but if it's too much don't complain and quit your job. Just DJ in your bedroom if it's that bad, and it's not that bad. We get to do what we love, we get to fly first class or business class or private or economy premium. I think even starting up DJs get to fly economy premium if they get to fly, so we can't complain. It's a lot of fun, and if you don't know how to handle it either figure out a way to handle it.
Physically, it's very simple: don't eat bad and work out. Mentally, it is also very simple: go to YouTube and search about how to deal with psychological wellness, read books, watch motivators, talk to your family and people around you. Life is very difficult when you're not you, but life is very easy when you're you all the time because then you don't have to worry about holding up some kind of façade.
Finally, we've got Boo! SF and other Halloween events on the horizon. Do you have any plans on dressing up this year?
No, no, I'm European so we don't really do much for Halloween, but I'll watch the Bob's Burger's Halloween Special! [Laughs] And Rick & Morty, I can't wait for Season 4!
---
Connect with Afrojack on Social Media:
Website | Facebook | Twitter | Instagram | SoundCloud | YouTube