Aadysi talks about his recently released Searching EP, gives some insight into his journey in becoming a DJ, ICON Collective, and more.
---
Hailing from New York but taking us to another world with his beats is rising bass music star Aadysi. Pronounced "ah-duh-see", this 24-year-old is a student at ICON Collective and has been making some serious waves in the electronic music scene already. Having been involved in music for many years he made the jump to the electronic scene a few years ago and hasn't looked back since.
This year has shaped up to be a solid one for Aadysi, initially evident by the release of his tune "Runnin' Back To You" in January which had us taking notice of his unique sound. He followed things up with "Searching" and "Lapse" which set the stage for the Searching EP which dropped today, paving the way for a deeper exploration of his style.
Seeing the bright future that clearly is ahead of Aadysi, we wanted to sit down and chat with him about his latest work, background in music, experience at ICON Collective, and so much more. Tune in to his exclusive guest mix below and read on for more insight into the world of Aadysi!
Stream EDMID Guest Mix 112 || Aadysi on Mixcloud:
---
In the past, you learned to play a variety of different instruments like drums, guitar, and more. What was the initial step for you in deciding to become an electronic music producer?
The first time I really wanted to start pursuing a career as an electronic music artist was around when I was 19. I started going to a lot of shows during that time and just fell in love with the atmosphere and everything, I already started messing around with DAW's like garage band and logic in high school but it was around that age when I really started taking it seriously and began working with Ableton.
I always loved electronic music, the first artists that really got me into it were probably Bassnectar and The Glitch Mob. I just love how there really aren't any limits to what you can do with electronic music, I fell in love with the creation of it and how free I can feel when I'm working on a project.
Your recent releases "Searching" and "Lapse" showed us your diversity and direction in sound. How did you go about selecting those singles to release ahead of the Searching EP?
Both those singles were sitting on my laptop for a while, but both are also very meaningful to me in different ways so that's why I stuck with them. "Lapse" was probably in the works for like a year or so and had different versions, "Searching" was the more emotional song and came together more quickly.
I had the idea of an EP in my head for the past two years and it wasn't until the past year where I really began to find my "sound." The songs just worked well together and flowed very naturally with the meaning of the EP and the other tracks that are on it.
Now that the Searching EP is out in full for our listening pleasure, do you have plans for more releases soon or are you heading back to the studio?
A bit of both, definitely have some more projects planned and coming out soon but also still working on a lot of other new music. But there is for sure a plan, and right now I'm getting enough music finished to where I could release two more EP's this year. The creation never stops, always planning my next move, especially now more than ever.
In a Facebook video, you spoke about the Searching EP and how you intend on having listeners lose themselves in your music. Is there an overarching story your developing with your releases going forward?
Absolutely. From the very beginning I knew that I wanted my artist brand to become something that was more than just the music. It would have a story that relates back to my life and who I am as a person, making each release have that much more meaning. I finally feel like that story is coming together.
I'm currently working on an actual storyline that would go with my future releases, this EP is the beginning of that story. "Searching" is about the beginning of a journey into the unknown, one that we all must take and go through as people.
You cite film and video games as your inspiration when producing music. Can you share any specific work in either that has made a major impact on your work?
You can definitely hear it in my music, and for sure in this new EP, that I love huge cinematic, orchestral scores. I get a lot of my inspiration from some films and video games you probably are already familiar with like Halo, Elder Scrolls, Lord of the Rings, Blade Runner, and Star Wars. I'm definitely forgetting more, but yeah, I just love music that can take you to another planet and help you gain entrance into worlds that you can only dream of.
Aside from your original work, you also have a magic touch on remixes as well. Do you have a different approach when putting your twist on a track compared to starting with a blank slate?
I usually always start with the acapella of a particular track I am remixing and then add my own melodies, chords etc. If there's anything else in a track that I feel is unique and does the track justice enough I'll include that too, but usually with remixes, I basically just try to make an original track out of it with the acapella from the original song.
As a student at ICON Collective, what has been the biggest lesson you've learned so far from studying music production there?
ICON has been a huge help with my productions recently, so glad I decided to join the online program this past year. They have so much knowledge and really give you a direction with your music which is so important to have for any aspiring artist.
The biggest thing I learned thus far is probably the mindset of an artist in this industry and how with everything you need to have a plan and be as specific as possible, that's really the only way you can make these "dreams" an actual reality.
What's the biggest struggle you've faced in your music career so far?
Breaking through the flurry of other producers out there for sure, there are so many people trying to make music now that it can be hard to really get noticed even when you have the music. Don't get me wrong I love that also because it definitely makes everyone work harder and pushes the boundaries of music even further but I feel like the attitude towards a lot of rising artists is not as genuine or welcoming as it should be anymore.
Where is a dream festival, event, or venue that you aspire to play in the future?
Coachella is number one, I just love how it's not just an "EDM" festival, it really has music from all walks of life. The stages are also crazy and I feel like playing there would be an insane, once in a lifetime experience. Ultra would probably be second, just love the atmosphere during that festival and Miami itself is such a dope city to play at for an electronic music festival.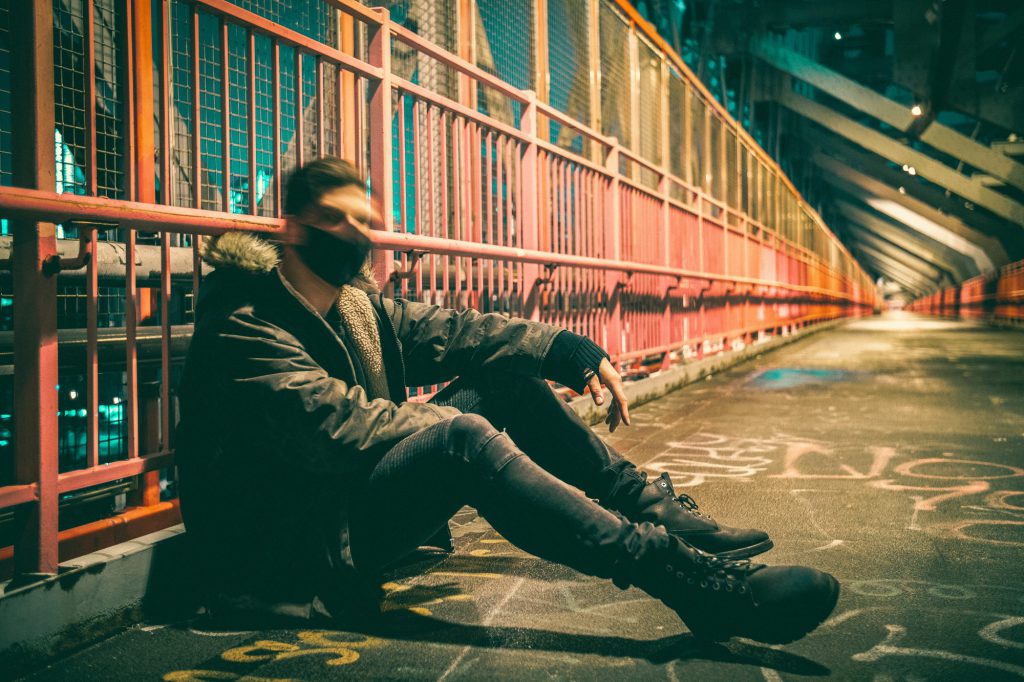 If you could only listen to three artists from any genre for the rest of your life, who would they be and why?
Kid Cudi, Skrillex, Linkin Park. Those artists have always had a big influence on me and especially in my life, Linkin Park in their earlier days during the Hybrid Theory, Meteora era. I just loved how they combined so many different genres of music into their tracks bringing in not only rock influences but also hip hop and electronic.
Kid Cudi's music really just helped me get through so many different times of distress and anxiety during high school, so his music truly hits home for me.
Skrillex was really the first dance music artist who I deeply fell in love with and really was one of the driving forces behind my decision to pursue this as a career. Seeing how his music can touch so many different people regardless of whether they're into dance music or not, he is truly an incredible person and artist and such an inspiration.
Finally, where is your favorite place to grab a slice of pizza in New York?
Honestly, there are so many good pizza places here that I really don't have a specific one that I go to lol just one other thing I love about NYC though, your favorite food is always around the corner and within arm's reach.
---
Follow Aadysi on Social Media:
Website | Facebook | Twitter | Instagram | SoundCloud | YouTube