Delivering the highly anticipated follow up to their debut album Sirens, Gorgon City reminds us why they are a house force to be reckoned with on sophomore offering Escape!
---
As one of the most revered acts in the house music scene today, Gorgon City have worked tirelessly to build quite the massive international career over the last five years. With one artist album already under their belt and the launch of their very own REALM record label, it only made sense that the dynamic duo would hit the studio and get to work on a brand new album for their faithful fans to fall head over heels in love with. Last week, our wait would finally come to an end as Gorgon City dropped the thunder, blessing dance music fans with the multifaceted sounds of Escape!
Ranging from more downtempo summer chill-out anthems like "Let It Go", to more club-ready productions like "Go Deep", Gorgon City have raised the bar to prove why they are one of the most creative and forward-thinking men in the industry. Now years in the making, it would come as no surprise that Escape would light up our lives with that funky house music essence that can't be denied!
Read on below as I dive into the album for the very first time and let us know what you think about Escape in the comments. Grab your copy of the album on your favorite platform and check out our in-depth interview for some deeper insight!
Stream Gorgon City – Escape on Spotify:
---
"I think with this album its kind of like a mixture of dancefloor bangers and a bit more deep and pensive, more downtempo rhythms and stuff. So it's a mixture of feeling good and wanting to go out clubbing or go to a festival, but also some elements that make you think about everything in your life whether its relationships or sort of pensive lyrics that are actually deep and meaningful".

– Matt "RackNRuin" Robson-Scott
With their vision in tow and on the forefront of my mind, it came time to begin my journey and get wrapped up in the musical artistry that is Gorgon City's Escape. 
First up on my plate is the opening track "Kingdom" featuring Raphaella. Instantly, I am drawn to the easy listening vibe that captures my attention the moment Raphaella's swaggy vocals hit my eardrums. But, as "Kingdom" delivers its final beat I am stopped dead in my tracks with a sense of nostalgia as "Real Life", a Duke Dumont collaboration featuring NAATIONS, marks the true kick-off to my one-woman dance party.
Not only was this the soundtrack for the 2017 Ibiza season but continues to be a major part of tracklists all over the planet. Dripping in club appeal, it is easy to understand why "Real Life" would be showered with so much love!
Now, ladies, it is time to start swooning as the sultry voice of Josh Barry sneaks in to get those hips gyrating in all the right ways.
Taking its place as one of my favorite tracks on the album, "Blame" sits me in a pocket of pure bliss as the deep tonal character bonds seamlessly with Josh Barry's soulful vocal chords. Since we are on the topic of deep, enter in "Go Deep" featuring Kamille & Ghosted. Bringing me back up to party mode, I find myself connecting with the subtle pop quirky-ness that unveils yet another layer of musical dynamic that Gorgon City has perfected over the years.
Moving forward I reach the track that has been the talk of the town as of late, "Let It Go"!
With the recent music video release for "Let It Go" featuring NAATIONS, I become privy to the artistic prowess of director Mikhail Mehra, the Indian-American creative talent responsible for Major Lazer & DJ Snake's "Lean On". If you are looking for a track to enjoy during a laid-back evening with your friends or even at your favorite late night lounge, "Let It Go" delivers all the right vibes!
As JP Cooper & Yungen lead me out the first half of Escape I am surrounded by urban flair as "One Last Song" reminds me of those nights we shut down the club, staying for one last romp on the dance floor with a new-found love interest. You know what I am talking about ladies and gentlemen! 😉
Halfway through and already the sounds of Escape have put my mind at ease and my feet moving and grooving to each and every heartfelt rhythm!  
It is now time to get serious and tread over dark waters as "Never Enough" featuring Chenai tells a story of a tumultuous love. It is impossible not to relate to this track as at some point in our lives every one of us has dealt with the madness that comes with passionate relationships. As I find myself getting stuck in my head, reminiscing about my past, I quickly find sanctuary in the funky beat of "Hear That" featuring D Double E. I am going to go out on a limb and call this the best banger of the lot, delivering heat with driving rhythm and club-worthy flair!
Since we are here, why not keep the club anthems rolling?
Gorgon City agrees, delivering "All Four Walls" featuring Vaults as the go-to track to quench all of my dance floor needs! Dripping in that classic house vibe, it is impossible to stay still during this track. With catchy lyrics and an infectious beat, I would imagine that this track will be seen on many playlists as we continue to dig into the 2018 season.
As I come back down to earth it's time to get serious again for just a moment as "Love Me" featuring Lulu James highlights Gorgon City's vision for delivering a fully rounded package, club-worthy yet deep and meaningful. To me, this track feels like the ying to "Never Enough"s yang, as Lulu James calls out to her lost love, begging for a swift return.
Although I wish my Escape experience could go on forever, alas, I have reached the final two tracks on the album.
You could imagine my joy when I heard the voice of Josh Barry once again, primed and ready to serenade my soul on "Overdose". Taking me back for some deep low tempo action, I found myself hitting repeat on this one, overdosing on the heavenly voice that I seem to have become infatuated with!
But before I get to caught up in my human emotions, I am met with the closing track "Night Drive" featuring Kelly Kiara. In a flash, Kelly Kiara induces a figurative lightbulb to appear brightly over my head. As I reach for my keys and head to my car, I load up Escape, ready to embark on a late night drive with Gorgon City leading the way!
In the end, Gorgon City's Escape was all that I had hoped for and more.
Balanced with both energized house melodies and soothing vocal ballads, I found it impossible to get bored as each track kept me on a roller coaster ride of emotion. With Gorgon City gearing up to take Escape on the road, I can only imagine the pure musical fulfillment that will be felt within the hearts of Gorgon City fans all over North America and the UK alike.
Grab your tickets to catch the dynamic duo live by heading to GorgonCity.com/EscapeTour!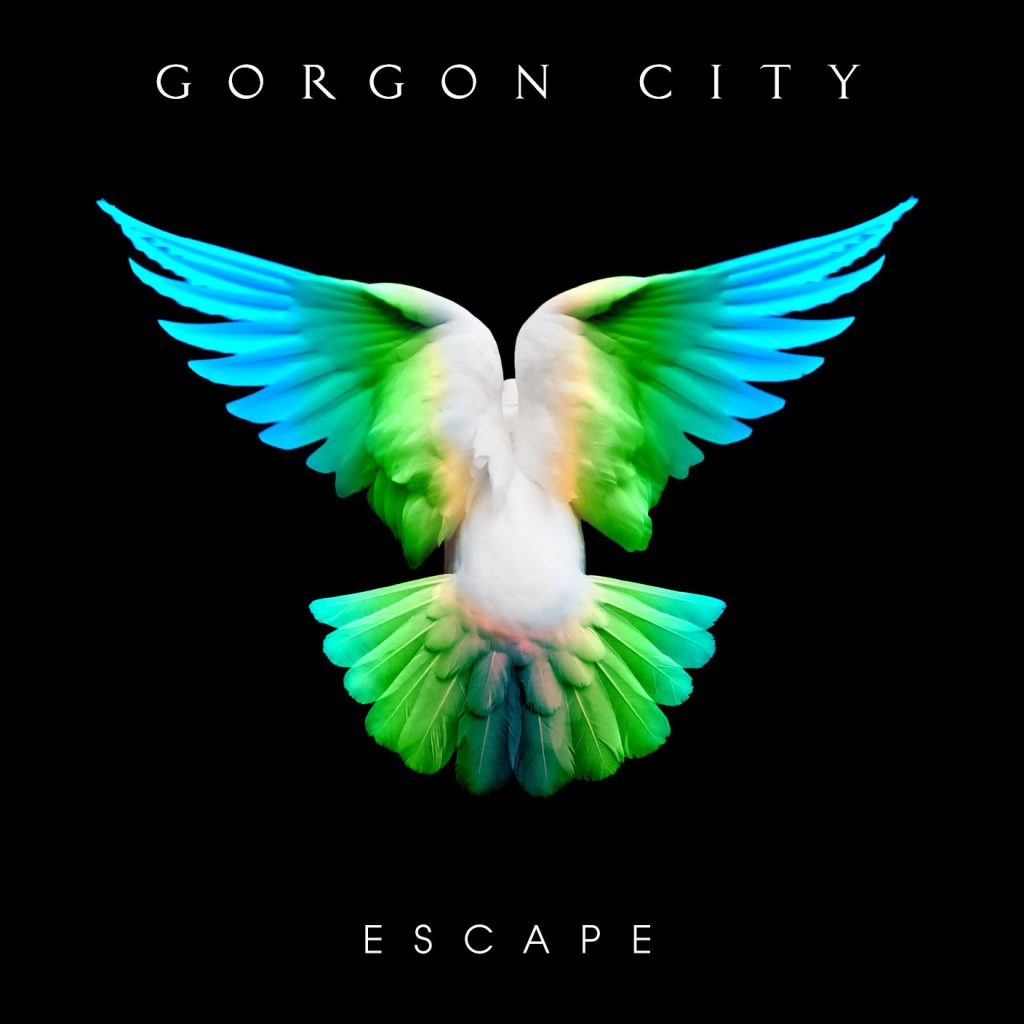 ---
Follow Gorgon City on Social Media:
Website | Facebook | Twitter | Instagram | SoundCloud | YouTube