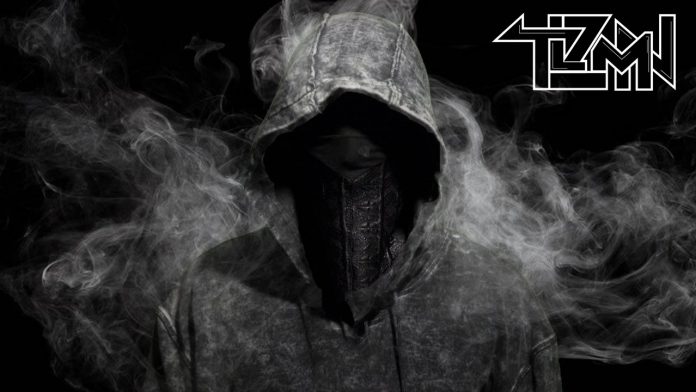 TLZMN talks their EP, The Hood, and the power of anonymity in music in this week's Artist Spotlight!
---
There isn't much anyone knows about masked producer TLZMN – and they intend to keep it that way. As mysterious as the cloak they lurk under, TLZMN's music is as hauntingly dark as it can get. Featuring sub-aural vibrations and cavernous undulations of bass, TLZMN's creations are an entirely new level of experimental bass music.
Recently being signed to freeform bass label Wakaan, this anonymous figure has since released an EP entitled The Hood. Though there's much we have yet to know about TLZMN and who's behind the mask, they sat down with us to talk about their newest work, production, and more.
Listen to EDMID Guest Mix 110 || TLZMN (Enchant Mix 2018) on Mixcloud:
---
Can you talk about the creative process behind creating The Hood?
We the Hood, creating Hood Beats. A unique statement… meant to convey a sense of allure and enchantment towards adventure and freedom in the unknown: free-form music, with no expectations. Also, the inspiration is lifelong and universal, everything from daily experiences to hopes and dreams for the world, humanity, art, and personal. Ultimately, TLZMN is a reflection of what is seen in silent passing; the intricacies of human interaction in its unspoken form and movement.
What emotions or thought processes, if any, do you want to evoke with your music?
No face to the sound, just the music, the experience, the show, and the vibe. TLZMN represents musical fulfillment and rebellion. With Identity concealed, we "The Hood" can become a talisman and catalyst for the organic experience.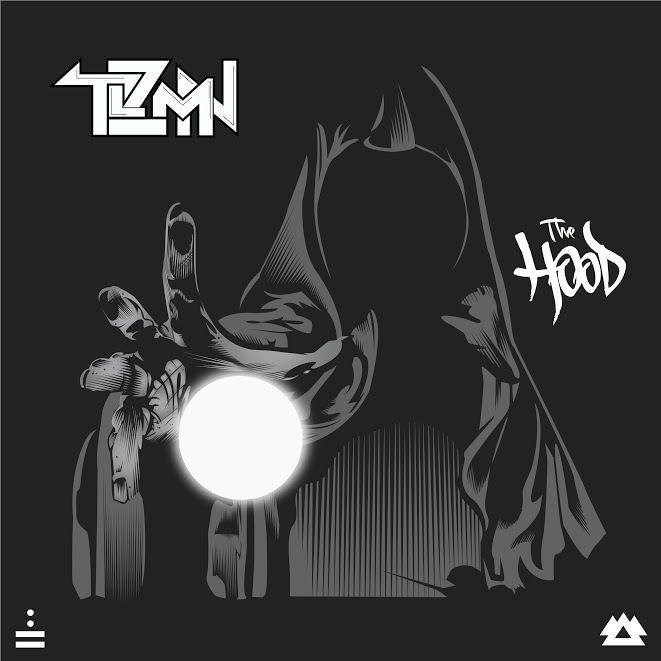 Who or what would you say has had the biggest influence on your music?
Beyond the creators and producers respected and seen in personal high regard, the undeniable attraction and freedom that comes alongside free-form music continually provides inspiration. Also, the world is a crazy place right now… lots of confusion and fragmentation. Music can provide artists, performers, producers, listeners, and show-goers alike with a common thread, a creative voice, and the inspiration to communicate in a safe place free of judgment. Music allows the audience to draw their own conclusion.
I'm a huge fan of the dark, sort of distorted freeform bass movement that Liquid Stranger is spearheading with Wakaan, and that's why I fell in love with your sound. Do you foresee future works keeping a similar sound, or are there other styles you're looking to experiment with?
Good question. The only constant is change. TLZMN's sound will continue to grow and evolve. It is inevitable and something to look forward to. The TLZMN sound and productions were created with the intent of merging appreciated forms of broken beat music; Hip-hop, Halftime, Drum n Bass, Dub.
Do you plan on ever collaborating with other artists, or will you remain creating solo tracks?
Absolutely! More music to come, both solo and soon to be collaborative.
"Viper" has to be my favorite track on the EP. There's a heavy darkness that's unlike the other tracks, and I love the interjections of drum and bass. Can you talk about what it was like creating that track?
Very much like a snake, hidden in the brush, waiting to attack. "Viper" was actually created with that image in mind. It is a track that creeps and continues to evolve with more intensity at every break.
Out of all the tracks you've released, which one did you have the most fun creating?
Hard to answer. Each track specifically tells a story, each a different state of mind behind the production. It is also very fun and rewarding to watch which tracks the listeners and audiences enjoy the most.
You've decided to stay anonymous, which for me adds something special to the listening experience. How would you say your mysterious persona affects your unique sound design and overall production?
Who creates the music is not important.  If anything, a lack of identity uniquely personifies TLZMN. There are no pre-conceived expectations, no judgment, just the experience and the music. It is believed this truly enhances the listener's experience. TLZMN is a communal meeting of sound, movement, and appreciation. "No face to the sound, just the music, the experience, the show, and the vibe."
---
Connect with TLZMN on Social Media:
Facebook | Twitter | Instagram | SoundCloud | YouTube