The house and techno scene blew us out of the water last year, with future stars pulling out all the stops – and here's who we've got our eyes on in 2023!
---
It seems like the pandemic was just an awful fever dream as we reflect on a bustling 2022 under the lasers and lights. When it comes specifically to the house and techno scene, its popularity has never been more pronounced, with music seekers swarming major events like Movement, CRSSD Festival, Seismic, ARC, and Skyline Los Angeles, while artists like Dom Dolla, John Summit, and Charlotte De Witte caused a frenzy with each and every set they served up!
Of course, the industry would not be what it is without the backbone of local DJs and rising producers, and 2022 was chock-full of these incredible beatmakers and dancefloor dominators. As the new year celebrations are growing more distant in the rearview mirror, it's time to take a magnifying glass to the talent who made breathtaking impressions as they moved up and onto major labels or made a lasting impact with their presence behind the decks.
So, pour yourself your favorite beverage and take a load off as you get to know the house and techno artists that Grant Gilmore and Maria Clinton feel you should set your eyes and ears firmly upon. And as you gear up for an eventful 2023, here is a little advice – get to the club or festival early and show love to the supporting acts because they are the future, and they just might turn your world inside out!
10 House & Techno Artists to Watch in 2023
---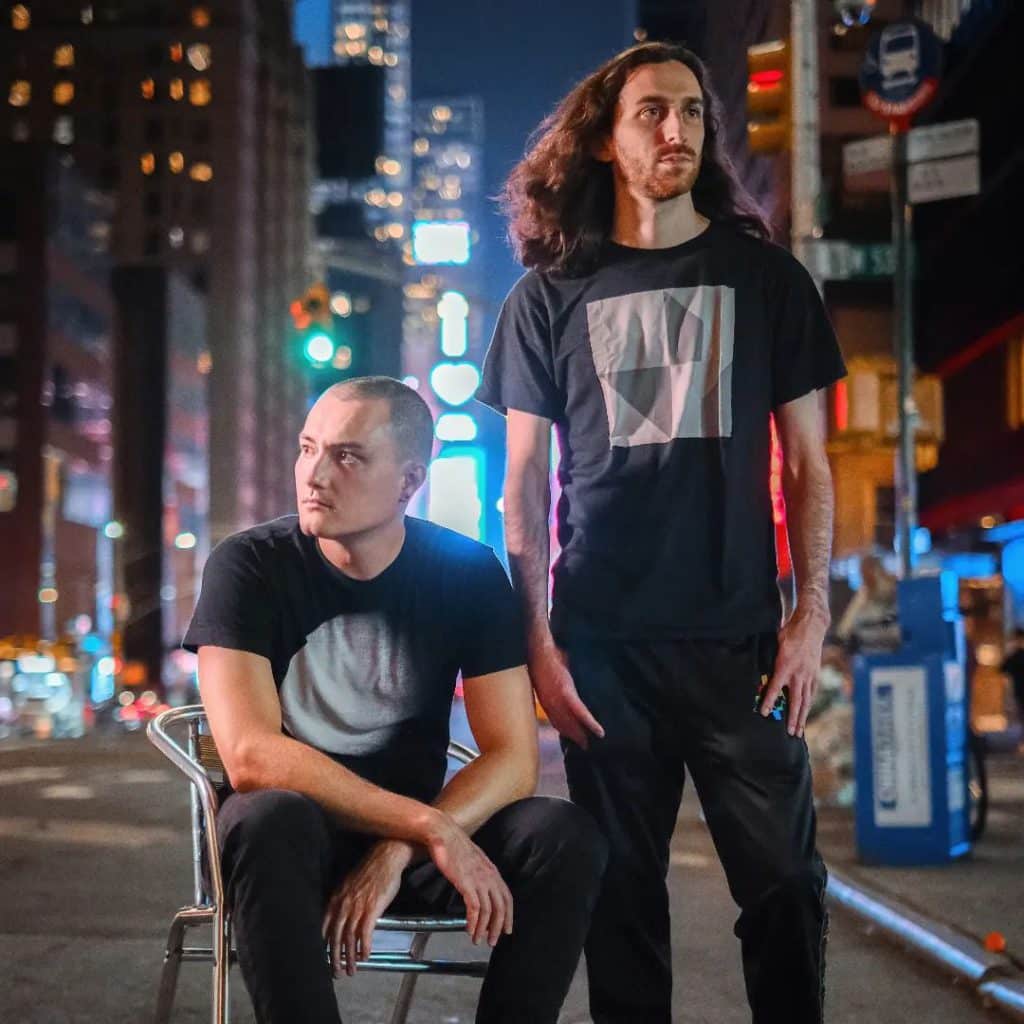 Local Dialect
Facebook | Twitter | Instagram | SoundCloud
Local Dialect is a DJ/producer duo from NYC who kicked off their journey back in 2018 with the release of "Polarity." Since then they've hit the ground running, finding a home on Kyau and Albert's Euphonic Visions while also making their mark on Grum's Deep State, Mark Knight's Toolroom, and Gorgon City's REALM Records. Once 2022 rolled around, these guys had even more label domination on their minds, making their Desert Hearts Black debut with the haunting Erebus, landing on Stil Vor Talent with a combined package alongside Annett Gapstream before heading over to Aly & Fila's Pattern imprint with their remix of "Helios" by Paul Thomas.
Riding the line of progressive and melodic house & techno, Local Dialect took fans on a beautiful ride last year, bringing back memories of the night they played direct support for Gorgon City at the iconic Brooklyn Mirage. In addition, they're really grabbing the attention of industry pioneers like Pete Tong, who gave their track "Dionysus" a spin on BBC Radio 1 this past spring. What's more, is that they've completely revamped their studio space and are "happy to say our space is set up to crank out the perfect Local Dialect tune at a moment's notice." This can mean nothing but positive growth for the duo, setting them up for a highly productive 2023! – MC
---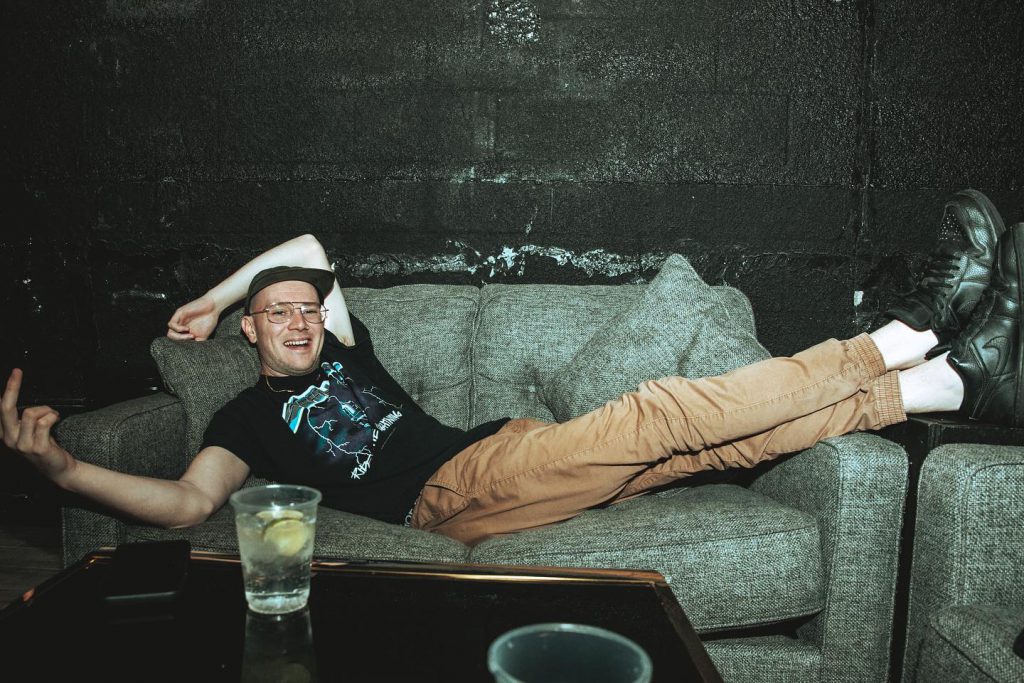 Cloverdale
Facebook | Twitter | Instagram | SoundCloud
Our neighbor to the north has bred some amazing talent including Sydney Blu, Rezz, Marc Houle, Adventure Club, Felix Cartel, deadmau5, and the list goes on. But make space because Cloverdale is here and making his name known to the masses! Coming to us straight out of Halifax, Nova Scotia, Cloverdale has his sights set on making the world feel even just a little bit better with his unique tech and bass house flavors on labels like Insomniac, hau5trap, and SOLOTOKO. He even keeps his fellow dreamers in mind, using his platform to host music production tutorials and live demo listening sessions.
Speaking of production, 2022 brought a plethora of tracks out of the Vibrancy boss' studio; party-pumping gems like "No Stoppin" alongside Eleganto, "Ice Age," and "Nothing Gonna Stop This" with Truth x Lies. But it was his tune "Talkin," that nabbed him the number one spot on Beatport's Bass House Top 10 in January. Beyond his personal beats, he's been killing the game on the event circuit, heading out on his first international tour (US) in the spring of 2022 before setting dancefloors ablaze at EDC Vegas, Ubbi Dubbi, and Nocturnal. We can't wait to see where he takes his talents next! – MC
---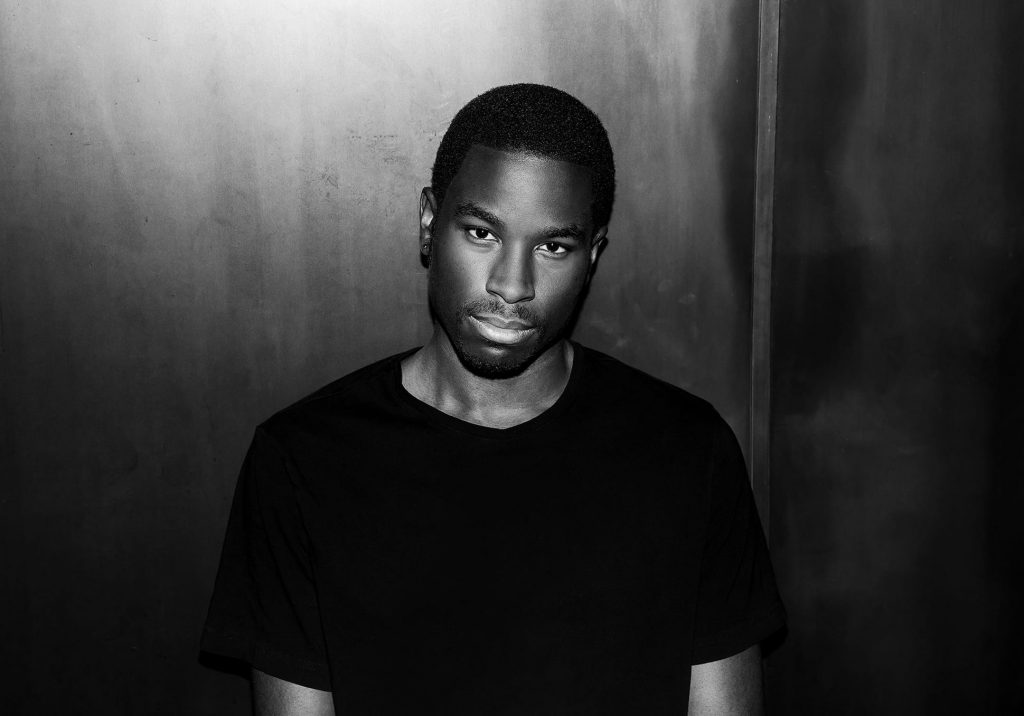 Henry Brooks
Facebook | Instagram | SoundCloud
While the sounds of melodic techno permeated much of the US scene in 2022, the sound of harder, more aggressive techno has continued to bubble up from the underground. One artist who has helped inject this style of high-octane techno into the minds of many is Henry Brooks, a Detroit-based DJ and producer who has continued to carve out his niche in the scene since 2016.
Although short on releases, with only "Horizons" and a remix of Hadone's "Hope Reminds Me Of Her" available on Spotify, Henry Brooks shined brightly with his captivating sets. Past years had seen him open for countless artists who were traversing through Detroit, but in 2022 he made his debut at the iconic Movement Festival, joined Charlotte De Witte for KNTXT showcases, and blew us away when he played his set at Subverse 2.0 in San Diego. If you're on the hunt for an artist who is the future of techno, there's no doubt that Henry Brooks should be on your radar! – GG
---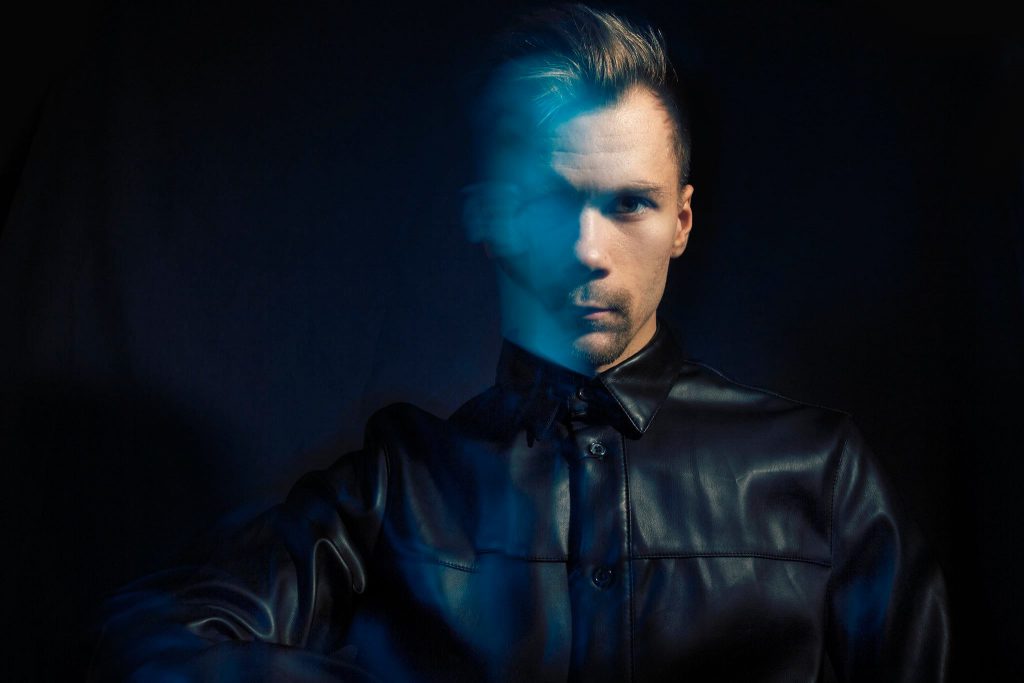 Grigoré
Facebook | Twitter | Instagram | SoundCloud
Grigoré left a lasting impression with his debut EP on This Never Happened in 2020, Illusion, and has only continued to impress ever since. The past few years have seen him quickly win over the hearts and minds of melodic house and techno lovers with a flurry of releases that have landed on labels ranging from Diynamic and Renaissance Records to Eklektisch and Running Clouds.
Standout bodies of work from Grigoré include a few that landed in 2022, such as the It's All Fiction and Modern Tranz Opera EPs. He also flexed his remixing abilities by transforming tunes like Le Youth, Nathan Nicholson, and OCULA's "If Only (You Could Be Here)" and Lane 8 and Solomon Grey's "Together" to perfection.
Grigoré capped off 2022 with the release of "Monologue I" on Yotto's Odd One Out and also stunned with his Interpretation Series that saw him breathe new life into Opus III's "It's A Fine Day" and Grace's "Not Over Yet." These releases have only helped solidify his place in the melodic realm and make it clear that he's setting off to do even greater things in 2023 – don't miss your chance to catch him if you get a chance and follow him to stay in the know on future tunes! – GG
---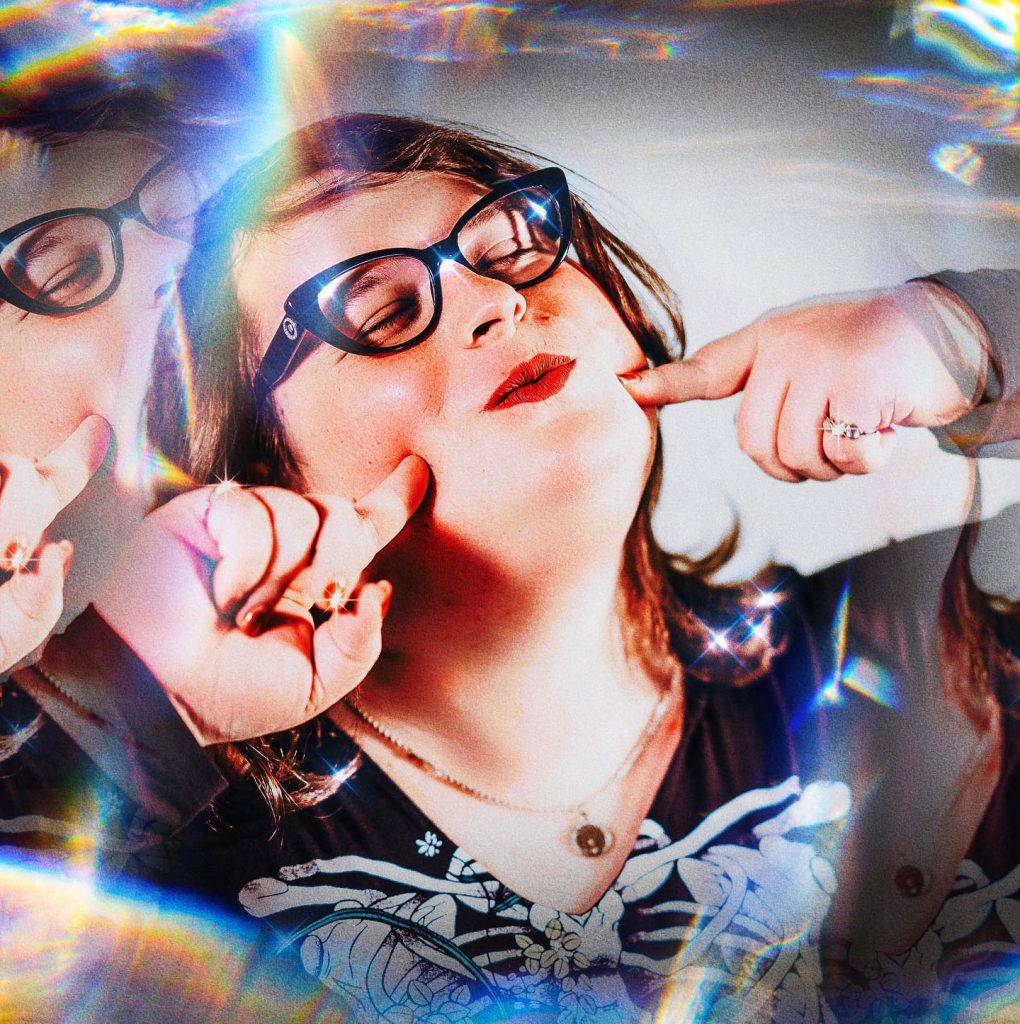 Baby Weight
Facebook | Twitter | Instagram | SoundCloud
House-heads will all agree Baby Weight is hands down one of the most exciting DJs/producers to emerge onto the scene with genre-bending tunes that exude huge character. Hailing from Washington D.C., Baby Weight wasted no time launching her own record label, Chub Rub, followed by her debut album Phases, before "Rave Police" anchored her to the map. Most recently you can find her on labels such as Farris Wheel Recordings and My Techno Weighs A Ton with quirky club anthems like "We Werk It" and "The Bread Song" with Hot Pot.
In addition, as a trans woman, she's been a beacon of hope and light for the LGBTQ community and has enjoyed a phenomenal response surrounding "Maudlin Crüe" and "O Sweet Baby Jesus" on HE.SHE.THEY., a label created specifically for marginalized artists. On the same token, we'll never stop dancing to "House Princess," a track with Karnage Kills that landed on LP Giobbi's debut FEMME HOUSE Compilation in celebration of Women's History Month.
Of course, when she wasn't in the studio making magic, she was helping music lovers live their best lives at events including Dirtybird Campout and CampINN, Hard Summer, EDC Vegas, FEMME HOUSE takeovers, Project GLOW, and so many more! There's no doubt that in 2023 Baby Weight will continue on her trajectory to stardom as we continue to fall head over heels for her unpretentious beats and infectious personality. – MC
---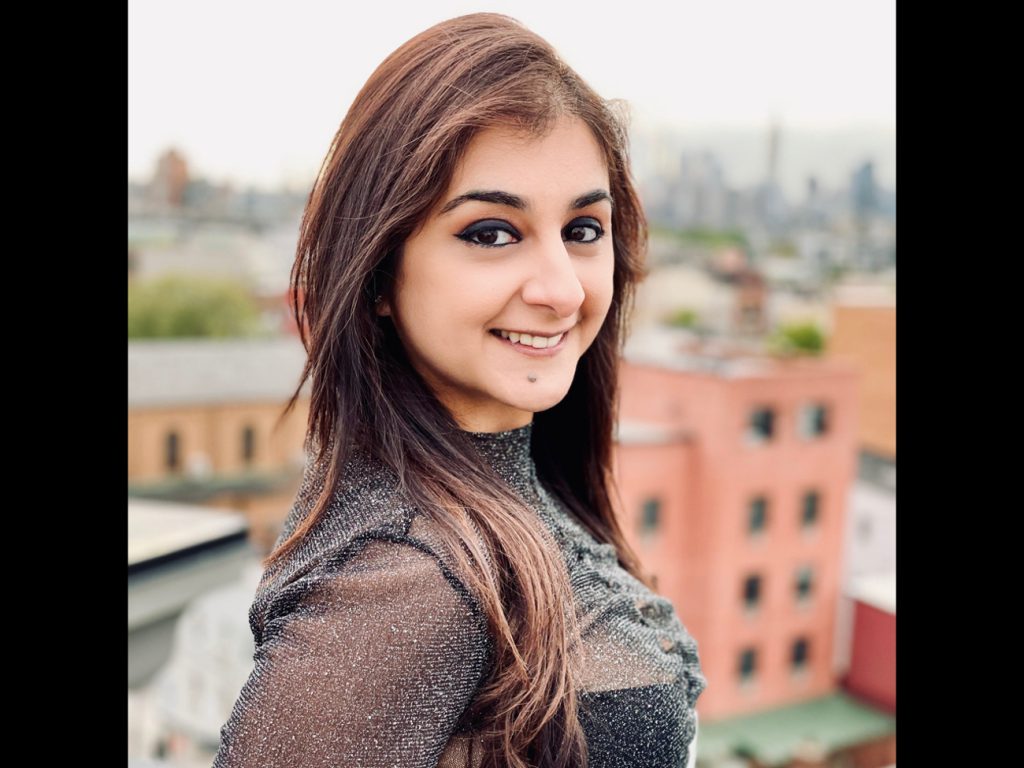 Rïa Mehta
Facebook | Instagram | SoundCloud
Our next artist that pulled out of the pack last year is Rïa Mehta. She is a breathtakingly talented producer & DJ based out of Brooklyn, NY, with a sharp ear for the deep and melodic house & techno genres. Much of her music is influenced by her Indian-Sri Lankan heritage and her world travels, placing the listener in a pure state of bliss while offering up the perfect punch to keep the bodies undulating on the dancefloor. Some of her best work comes out of the Desert Hearts Black catalog, including Realms Of Darkness and "Arcane," and her collaboration game is equally strong, partnering with Australian rising star and close friend Sean Ae, on effervescent tunes like "Every Moment," "Mirimar," and "Anarchy."
Taking her music on the road, Rïa Mehta has tapped into her love for travel, playing everywhere from Sweden to Berlin, Burning Man, a boat party in Amsterdam for ADE, and maybe one of the coolest bookings ever, a clifftop in Goa. All this in order to gather influence to take back to the studio. In between it all, she has co-founded the Club Rapture label with DJ/Producer Drew Proud and Rekha Philip and never refuses to take her fellow New Yorkers to the moon when she's in town. It's her worldly drive, passion for adventure, and outstanding abilities inside the studio AND behind the decks that make her a shoo-in to reach the stars in 2023! – MC
---
Diode Eins
Facebook | Twitter | Instagram | SoundCloud
It's not every day that we see a trio emerge onto the scene, so the German triad Diode Eins has quickly grabbed our attention. They organized with a vision to rule the dubstep and dnb scene but quickly realized that their forte and their hearts lay with techno, and in 2020, their awakening would come to fruition with the banging bassline of "Hymenoptera." From there, they began to build their platform on labels like Insectum and Eclipse while collecting a faithful following through the underground pulse of "A World You Don't Know," Placebo, "9PM," Morgenland, and more.
Once they landed their debut track on Grum's Deep State in 2022, the world could really start to see the trio coming into their own. In fact, The Light EP is arguably one of the best works they've put out, unleashing massive ethereal melodies and leaving listeners in awe. And if you didn't know them, then you certainly do now, releasing gem after gem, including "Segment," their remix of "Crisis" by Entel and Luke Coulson, and Believe, topping it all off with the breezy sound atmosphere of "Wind" on Nora en Pure's Purified Records.
But production is only one part of the puzzle. On the event side of life, Diode Eins is still pretty local, wowing crowds around Europe at venues like The Steel Yard London. But for us, in the States, we can only cross our fingers and hope that they eventually make their way across the pond to show us what they're made of behind the decks. Of course, this makes them a unique choice for our artists to watch, but after such a fantastic few years in the studio, we have a sneaking feeling they're about to spread their wings and fly! – MC
---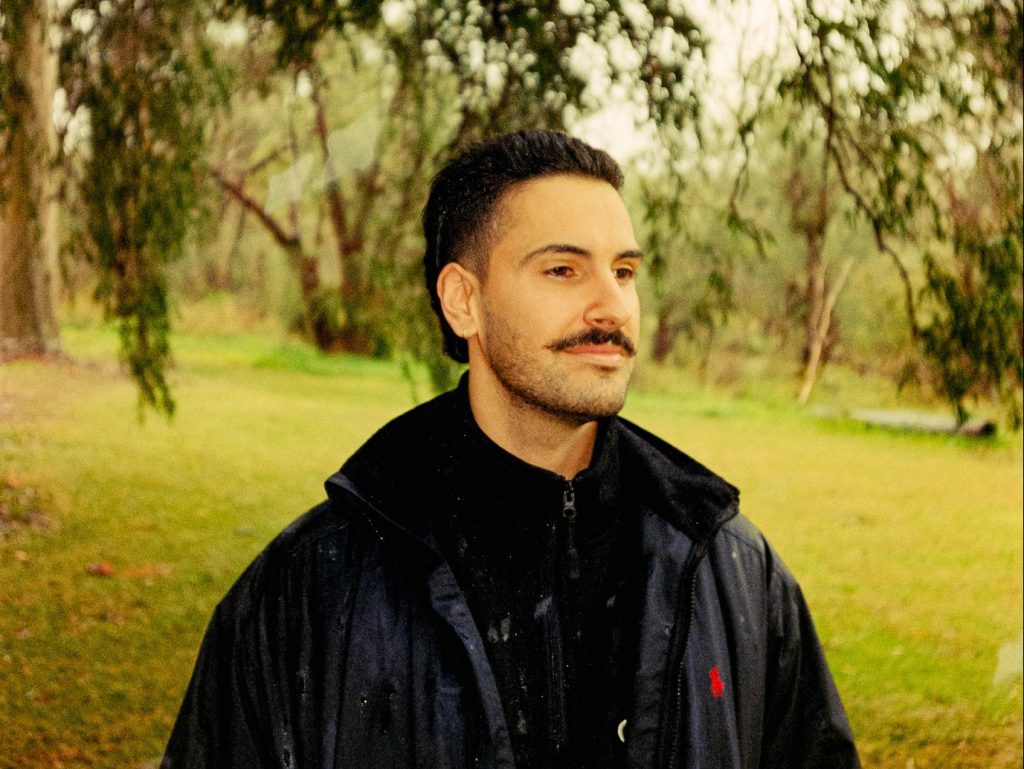 Luke Alessi
Facebook | Instagram | SoundCloud
Australian DJ and producer Luke Alessi is an artist you'll want to become acquainted with if you're someone who loves a dynamic blend of house, progressive, and indie dance. First arriving on the scene in 2018, he's found a home on labels including Astralwerks, Desert Hearts Black, Thick As Thieves, and Mobilee Records over the past few years – but 2022 saw him turn even more heads with some gorgeous releases.
Luke Alessi dropped off multiple EPs last year, including Nothingness and No Paparazzi, all of which put his signature style on full display. Additionally, he deepened his grip on fans of RÜFÜS DU SOL with a remix of "Devotion" that left listeners breathless while also gracing their imprint, Rose Avenue Records, with two tracks on the Scuze Me EP. He also embarked on a tour throughout Australia over the past few months, but fans in North America can get a dose of his sounds when he takes the stage at Sundream Baja in May – make sure to stay tuned for future shows and releases by following him on social media! – GG
---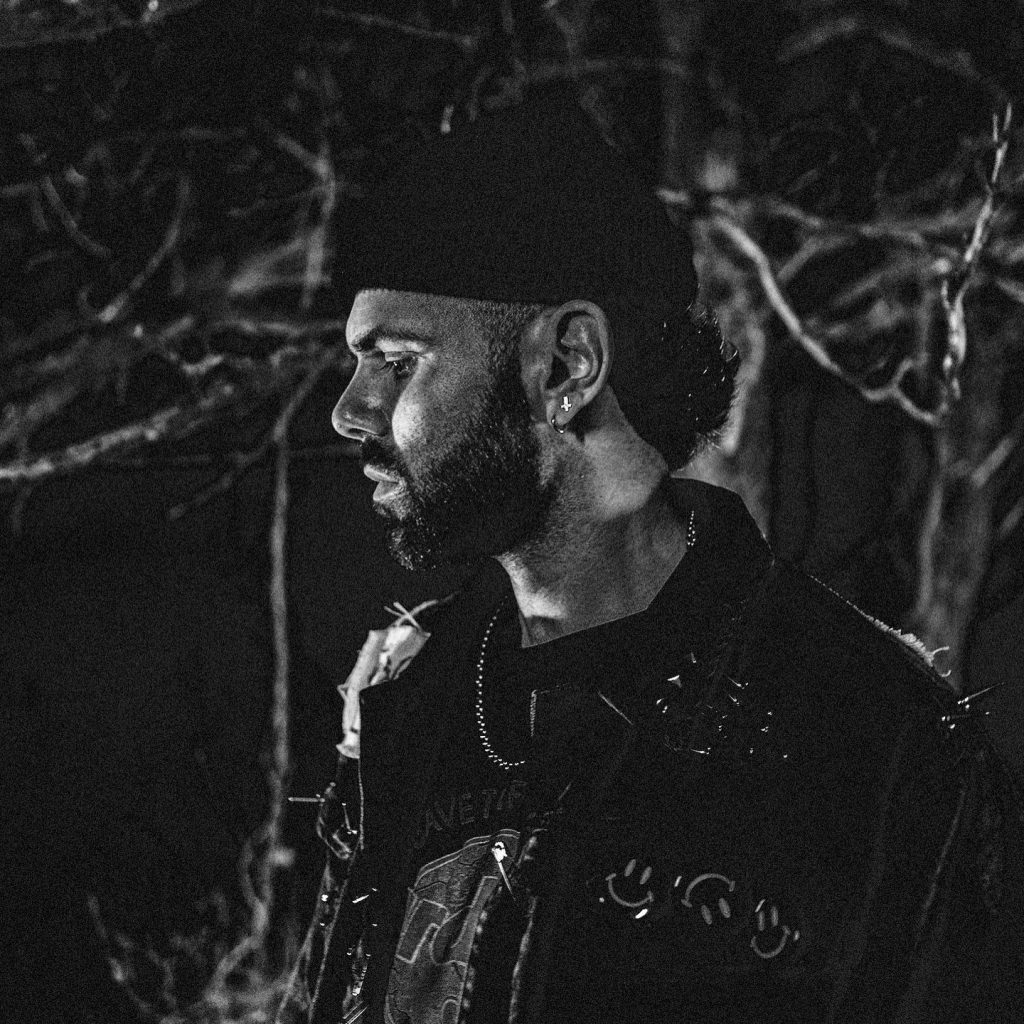 HELLBOUND!
Facebook | Twitter | Instagram | SoundCloud
Picture this – you're in a dark, grimey warehouse, and booming beats filled with the sounds of acid, classic rave, and techno are filling the air. Who's on stage? HELLBOUND!, of course. We've had our eye on this DJ and producer for a few years now as he delivered massive release after massive release on labels ranging from Welcome Records and Space Yacht to Sable Valley and Mad Zoo. Not only that but he's continued to carve out space on NULLSECT with some insane releases and performances during their raves as well.
In 2022 HELLBOUND! grew to even greater heights with the release of two stunners on the SENSUS EP, a collaboration with Declan James and Drakk, "Hate is the Only Weapon," and "The Jötunn" on Heist Mode Vol. III. He also dominated the decks during his sets during NULLSECT takeovers in cities like Dallas, Houston, Salt Lake City, Denver, and Los Angeles, to name a few. If you want to experience the essence of the rave, there's no better artist to catch than HELLBOUND!, so make sure you see him when he heads to a city near you next! – GG
---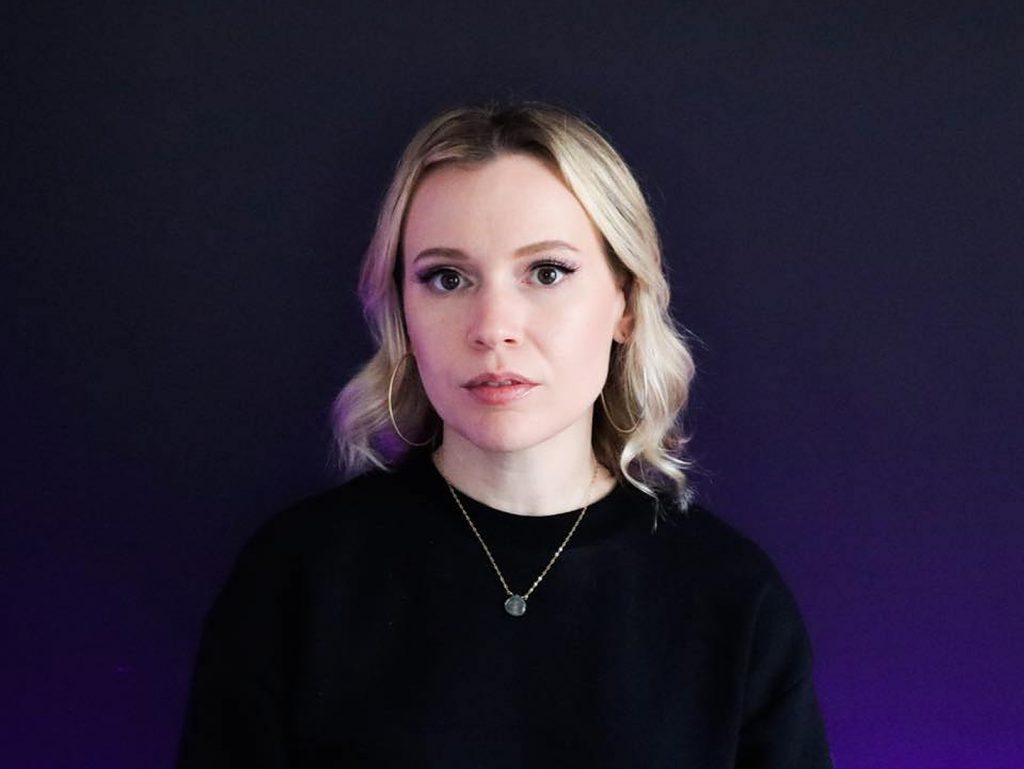 Bexxie
Facebook | Twitter | Instagram | SoundCloud
Although Bexxie has DJ'd and produced music since the late '90s, her recent rise in the house music realm began just a few years ago and has picked up plenty of momentum ever since. Releases on Brooklyn Fire, Thrive Music, Liftoff Recordings, and Toolroom helped set the tone for her quick ascension, but she also has begun to carve out a home on Anjunabeats as well.
In 2022, Bexxie was featured as part of the Anjunabeats Rising Residency series and released "The Time" on the imprint while also getting booked to play their events. This included The Gorge and London editions of Group Therapy Weekender, the Anjunabeats Miami showcase during Miami Music Week, and Genix's 1720 Warehouse show during ABGT500 weekend. She also dropped other fantastic gems like "Feeling It" with Rodrigo Serna and Marie Noëlle, "Find My Way," and a sensational remix of Jackarta's "Zebra" along the way.
Having just opened for Above & Beyond at Story Miami on New Year's Day, Bexxie is already gearing up for another massive year of growth in the scene. Not only will she be playing ahead of Dombresky in Charlotte later this month, but she's heading to Austin to play alongside Andrew Bayer, Mat Zo, and OLAN in March. Don't sleep on Bexxie if you get the chance to catch her spin – and stay tuned for future releases that are sure to land throughout the year. – GG
---
Which house and techno artists do you think will break out from the pack in 2023? Let us know on Twitter!