With Pride month in full swing, Baby Weight tells all about being trans and proud, and how this weaves into her new EP, O Sweet Baby Jesus.
---
As members of the scene, we're here for the music first. As Above & Beyond put it, "Music Unites Us All." Yet it's nearly impossible to get into electronic music and not be swept away by the people, the love, and the joy in this community. So when we got to talk to Baby Weight, we were similarly swept up in her enthusiasm about the scene. And as the conversation took shape, we were truly moved by the vulnerability and truth she shared.
Baby Weight has never been shy about her emotions, very often using them as the thread to stitch together new tracks. Take this guest mix she whipped up for us last year as an example. And now, with the release of the two-track O Sweet Baby Jesus EP on HE.SHE.THEY, her emotions come together with superb production skills to both entertain and move us. These two tracks cut deep into emotional times over the last few years and how she ultimately came to fully embrace herself in the most beautiful way.
Like so many during the pandemic, things were challenging for Baby Weight, but rather than wallow in misery, she turned her melancholy into music. Banging (and "chunky") house tunes seem to come naturally to Baby Weight and we get to enjoy the results. Here's hoping we all get a chance to see Baby Weight throw down these tunes live sometime soon!
Listen to Baby Weight's new EP, O Sweet Baby Jesus, on Spotify or your preferred platform, and read on below for the full interview!
Stream Baby Weight – O Sweet Baby Jesus on Spotify:
---
Hi Cara! It's great to talk to you today. How has 2022 been treating you?
It's nice to hear from you, too. 2022 has been a whirlwind so far. Super surreal.
Despite some things "returning to normal," we're still very much dealing with a different time. In fact, I was planning to see you supporting VNSSA in NYC, but when she got covid, the event was postponed. How are you handling things in the industry during this still uncertain time?
I think it's important to recognize that nothing is guaranteed anymore. For a long time, we took things for granted and got into a false sense of comfort. Recently, when people ask me about this, I immediately start thinking about how life changed post-9/11; I might have been really young, but I'm old enough to remember how the perspective really shifted. It impacted everything from how we travel to how we listen to music in venues. I think it's important now more than ever to remember to be patient, empathetic, and above all else be kind.
You've described your musical style as "chunky" which seems apt. Did you aim for this style? Or did the term come to you later as your sound was taking shape?
That's a great question. I think it's layered. On a surface level, as a plus-size person, I've been very open with my involvement in the body positive and fat acceptance communities. I think it's easy to link how people describe my music to my advocacy in those spaces and how I own my body. On a music production level, I've always been drawn to thicker sounds: large synths, big kicks, etc. Ultimately, I prefer my music to feel full and cinematic and ornate and expansive — "chunky" just feels right.
Your new EP, O Sweet Baby Jesus, is out now on HE.SHE.THEY. Before we talk about the music, can you tell us about the importance of releasing it on this label during Pride month?
HE.SHE.THEY works tirelessly to create inclusive spaces that celebrate marginalized communities across the dance music spectrum. Their manifesto is something I believe in and it's a mindset I've preached for some time even before these conversations reached a fever pitch during the initial months of COVID. To be releasing an EP like this one during Pride month, on a label that is willing to take risks for the sake of the LGBTQ+ community, is a blessing I don't take for granted.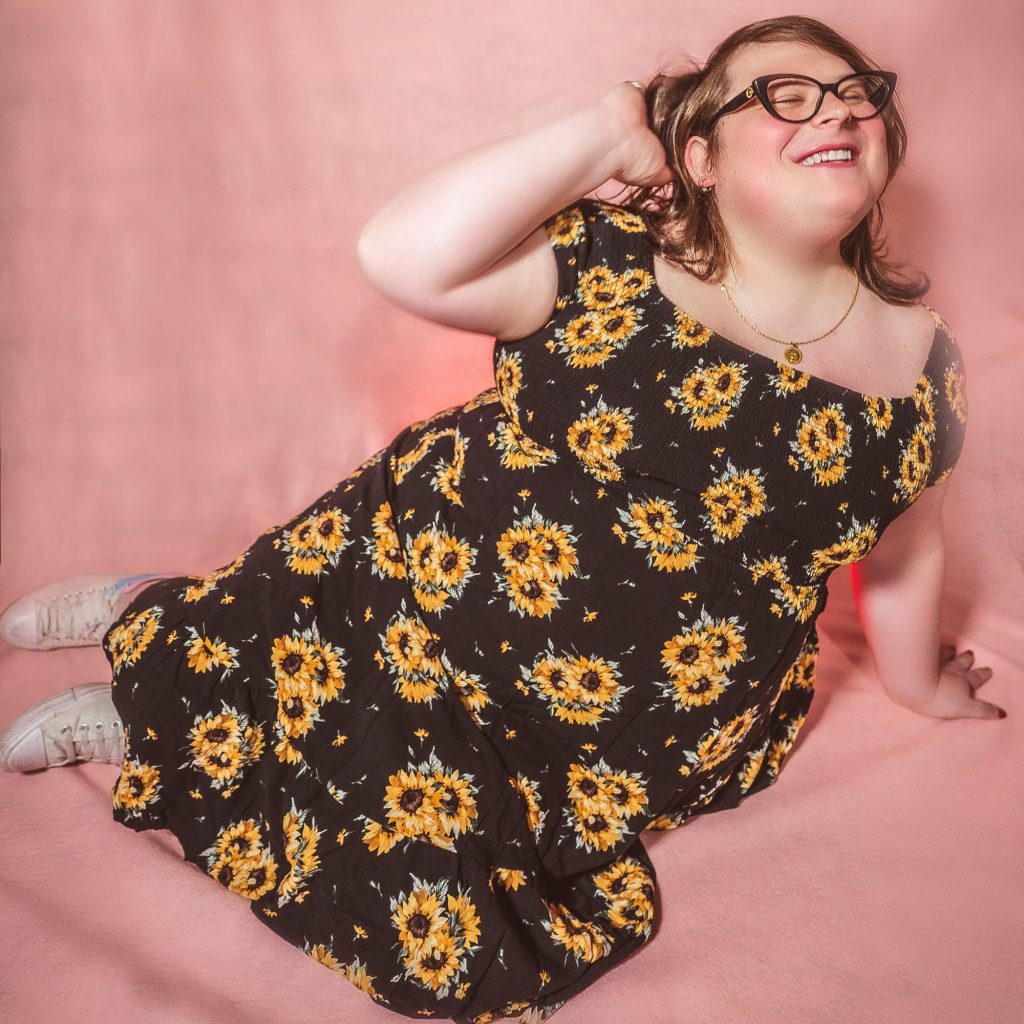 You've been very honest and vulnerable about the origins and meaning of your music. The title track has had quite an emotional evolution from completion in 2020 to its release over two years later. How did you process the delay and pandemic isolation that resulted in this now triumphant release?
The title track was actually supposed to come out in January of 2020 but had to be delayed. And then COVID happened. As a result, I like to think that "O Sweet Baby Jesus" took on a layer of chaos where while it aged and became more insane, I followed suit. We both ripened. And now that it's actually coming out, the track title I think has this feeling of catharsis. Hopefully, people sense the mental and emotional maelstrom when they hear it.
The second track is even more emotional and you've stated that when it was produced in 2019 you hadn't come out publicly as transgender yet and that you were "crying to be let out of the closet." How does it feel now to be out and how does this track acknowledge that journey?
You did your research! Yeah, "Maudlin Crüe" was a track I wrote over the course of several nights when I was incredibly melancholic. Things were dissolving with my now ex-partner for quite some time and I think she could sense a change in me. I was digging for samples late one night and I stumbled on this sample and it just felt like my inner voice calling out to soothe me.
It feels amazing to no longer be hiding my true self from people. It's a shame I couldn't get myself to do it sooner. I think now, though, "Maudlin Crüe" feels hopeful just as much as it feels melancholic now that time has passed.
Does Pride month have a different meaning to you now?
Pride used to be a casual thing for me. When the shooting happened at Pulse in Orlando, Pride became political. That shook me to my core: to have a mass shooting be at an LGBTQ+ nightclub destroyed my world. Keep in mind I was dancing at a club that same night at a Pride event in D.C.; all I could think was, "That could have been us."
To some degree, with everything going on now with the onslaught of anti-LGBTQ+ legislation and demonization of trans people like me, I feel like every time I walk into a club I mentally check myself in case something similar happens. Every time I go back to my hotel room in another city or walk to my car. It's really fucking scary, but to be queer is to live a political life. Your very existence is a revolutionary one. It's radical. And that scares some people — but we can't let those people deter us from being who we are or from having dignity, respect, or the right to love and be loved.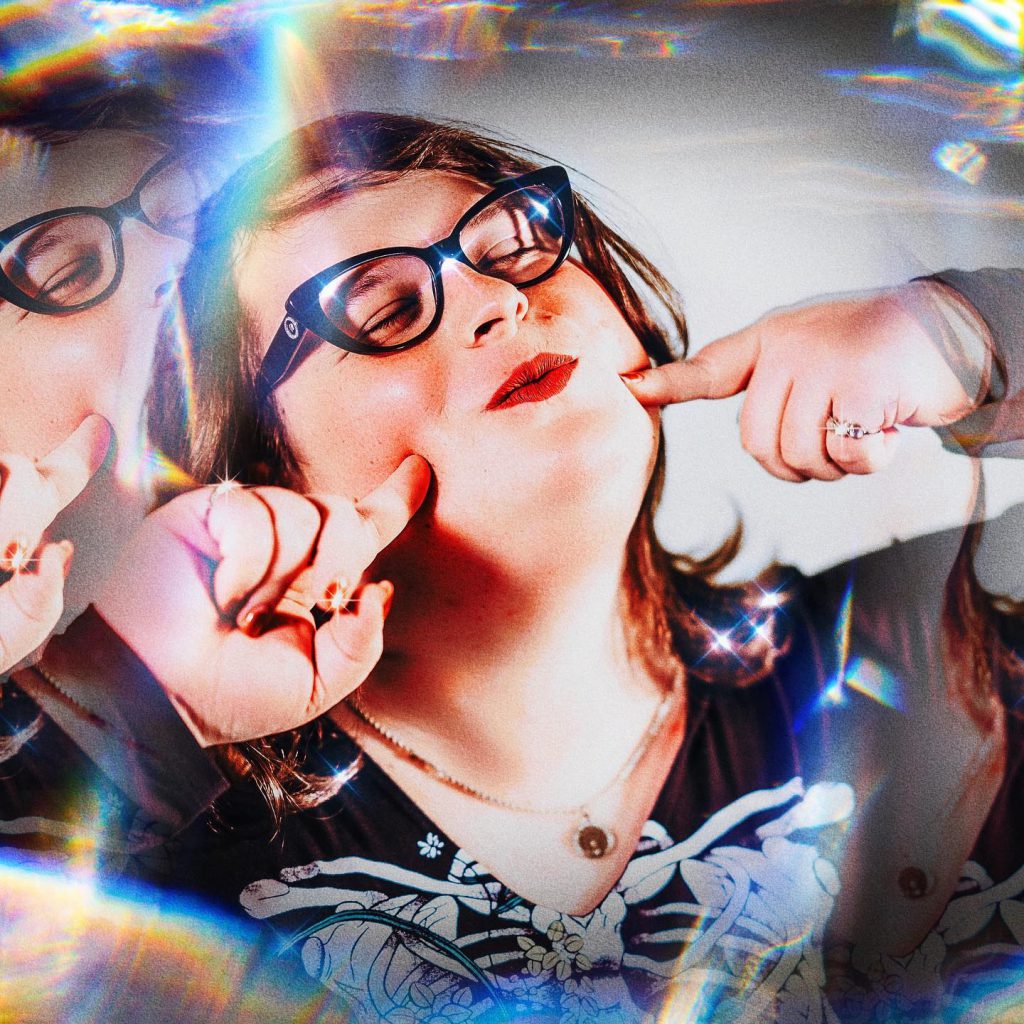 Do you seek to perform at LBGTQ+ events?
I love playing LGBTQ+ events. It's important to bring communities together and remind ourselves that there are people like us. That we aren't alone. That being said, I feel the music industry needs to work harder on celebrating queer artists in more mainstream spaces and on mainstream stages instead of writing some of us off as "underground" or niche.
The only way we are going to further normalize queer artists to some of these more casual participants in the house scene is by exposing artists like me, Octo Octa, Bored Lord, Longstocking, Mz Worthy, etc. to audiences who wouldn't normally seek us out. There's no reason why queer artists should be limited to predominantly queer or underground spaces. We're all playing music to shake your ass to at the end of the day.
What's up next for Baby Weight and Chub Rub? Where are you focusing your efforts for the rest of 2022?
I have some cool releases coming up and some shows I'm really excited to be a part of. As far as Chub Rub goes, we are planning on relaunching the label this year, but I want it to be done right and not be some haphazard, like, ego-stroking move. The music has to be right. It has to be singular, unique, and authentic; I don't want whatever the flavor of the month is.
As far as my efforts go, I am focusing on making art that feels personal to me. Things that make me feel good. Whether that means getting more emotional or musical or what have you. I just want to keep generating positivity and see what happens.
---
Follow Baby Weight on Social Media:
Facebook | Twitter | Instagram | SoundCloud