LP Giobbi curates FEMME HOUSE, an 11-track compilation from women and non-binary artists that's out now on Insomniac Records!
---
LP Giobbi is the brilliant co-founder of FEMME HOUSE, the non-profit organization that has one mission – to lift up, celebrate, and create equitable education and opportunities for women and non-binary individuals in the music industry. Between a free production boot camp, a radio show on SiriusXM, an online academy, and scholarship opportunities for BIPOC creators, FEMME HOUSE is making sure that the ladies shine bright in this widely male-dominated universe.
Today they're celebrating that mission with the release of the official FEMME HOUSE compilation which features 11 red hot house tracks that'll leave you dripping in sweat and completely fulfilled. LP Giobbi kicks things off with a little help from hermixalot, aka Lauren A. Spalding. You may recognize Lauren as the insanely talented co-founder of FEMME HOUSE who can seemingly do it all. And after the dynamic duo spins us up with their infectious energy, you'll quickly begin to see the wide range of sounds that this package has to offer.
For example, artists like Mija drop listeners into the dark for a trippy cerebral spin, Coco & Breezy keep it vibey and chill, and Kaleena Zanders inspires everyone to take their halos off and get naughty. Of course, you simply couldn't have a femme power album without the beloved VNSSA tickling our brainwaves and the fabulous Mz Worthy joining in on the fun as well with one of the standout tracks of the lot, "Percule." This offering froths with creative depth and will take you on a twisty ride full of exhilarating dips.
That's just the tip of the iceberg, though. Don't you dare sleep on Chub Rub label boss Baby Weight, Los Angeles-based goddesses Mary Droppinz and HoneyLuv, Dusk Recordings co-founder Masha Mar, and Punks Trade boss Leena Punks. They all come correct with their very best, providing the musical escape we've all been dreaming of. From start to finish, FEMME HOUSE will leave you in awe and feening for more of the magic that flows endlessly out of the minds of these music makers.
Additionally, LP Giobbi has taken the FEMME HOUSE experience on the road for a 12 stop US tour with special guest BKLAVA. Not only will you be living your best life at the club after the sun goes down but FEMME HOUSE will be hosting in-person workshops by day. There are limited spots open for each stop so head over to their website for more information and to secure your place! Now enough chatter, let's get to the beats!
Grab your copy of FEMME HOUSE on your favorite music platform, listen to the album on Spotify, and let us know what you think in the comments!
Stream LP Giobbi x Insomniac Records presents FEMME HOUSE on Spotify:
---
LP Giobbi x Insomniac Records presents FEMME HOUSE – Tracklist:
LP Giobbi – Togetherness (ft. hermixalot)
Mija – Groove
Coco & Breezy – Liftin Me Up
VNSSA – In The Dark
Kaleena Zanders – Resurrected
Baby Weight – House Princess (ft. Karnage Kills)
Mary Droppinz – Gonna Be Alright
HoneyLuv – Your Tongue
Mz Worthy – Percule
Masha Mar – Mind In Motion
Leena Punks – Decisions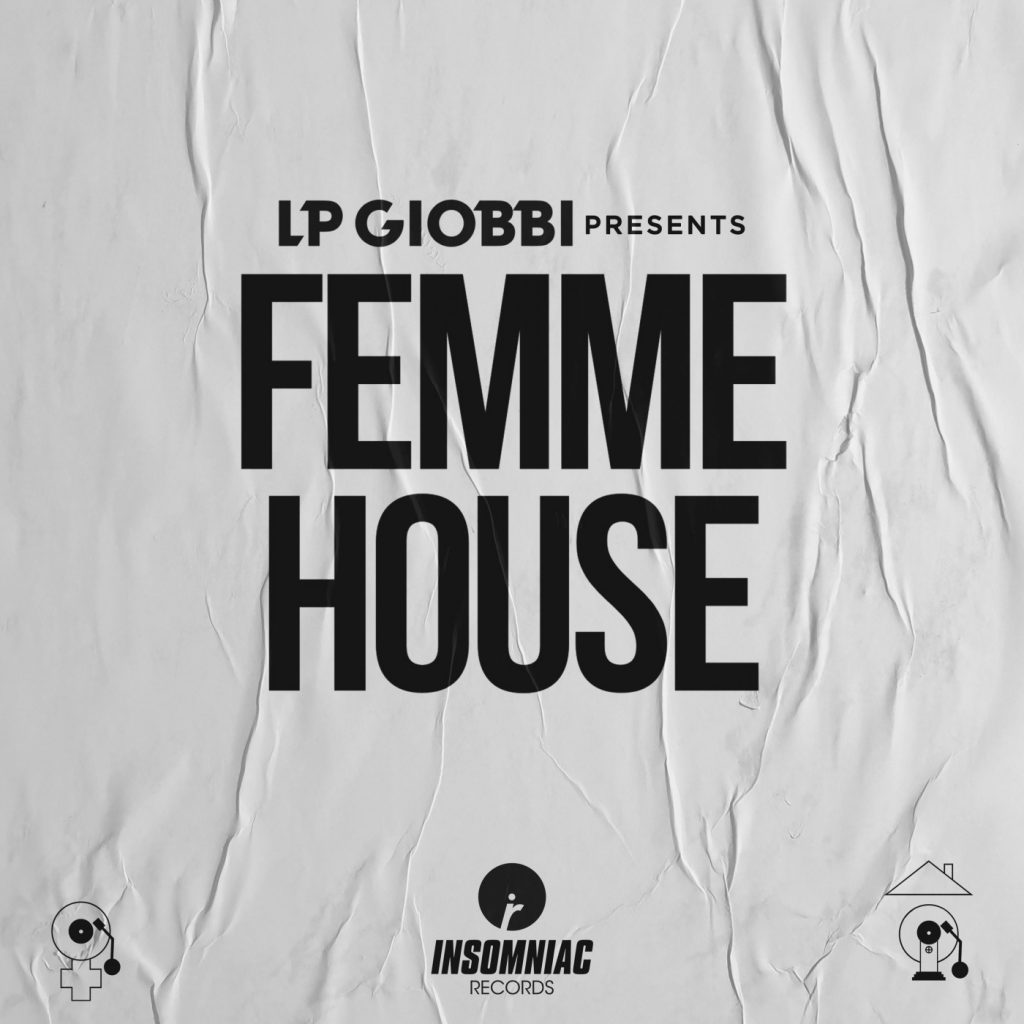 ---
Follow LP Giobbi on Social Media:
Facebook | Twitter | Instagram | SoundCloud
Follow FEMME HOUSE on Social Media: