Grafix, Fehrplay, Einmusik, and Tommy Farrow put their unique spin on tracks from Grum's smashing album Unreality.
---
While Grum has only continued to impress listeners over the past decade with sublime albums and performances that have left his fans stunned, this year marked another huge chapter in his ongoing story. Not only did the Deep State label boss curate some surreal tunes on the second volume of Reactor to kick off the year, but he returned to his home at Anjunabeats for the release of his fourth album, Unreality, and dropped an insane set during ABGT500 as well.
Unreality captivated Grum's faithful following when it dropped back in June as he took everyone on a ride into the progressive realm while adding layers to his sonic dimension. Then, later this past summer, he took this experience one step further and offered the visual experience that fans could only previously catch live as a surprise treat on YouTube. Now, ahead of the new year, Grum has dropped off two treats, Unreality (The Remixes) and Unreality Connected, a playlist highlighting the influences for the album.
Leading the charge on Unreality (The Remixes) is Fehrplay, who puts his spin on "Be The Horizon" by stripping back elements yet retaining the strong vocal performance from Able Joseph to make this atmospheric ride one that will only continue to swirl in your mind. A huge twist comes soon after as the progressive stylings are dashed away by Grafix as he drops a dose of drum and bass into the mix. The legendary DnB artist's take on "Don't Look Down" is absolutely beautiful as he injects plenty of dancefloor energy while still putting a highlight on the stunning vocals that Natalie Shay provided for the track.
The final two remixes both center around Grum's track with Sarah Appel, "Come Alive." Einmusik took a stab at the tune after falling in love with the chord progression and vocal harmonies, and the result of his efforts in the studio is a refreshing take that will whisk you away to a different place in space and time. The second arrives from Tommy Farrow, who wanted his remix to be "a big room club record with a driving bassline and trance-like lead." He successfully accomplishes this by transforming "Come Alive" into a larger-than-life experience sure to leave listeners stunned as they dance away with their hands lifted to the heavens..
Listen to Unreality (The Remixes) on Spotify or your preferred platform, and let us know which one is your favorite on Twitter!
Stream Grum – Unreality (The Remixes) on Spotify:
---
Grum – Unreality (The Remixes) – Tracklist:
Be The Horizon (feat. Able Joseph) (Fehrplay Remix)
Don't Look Down (feat. Natalie Shay) (Grafix Remix)
Come Alive (feat. Sarah Appel) (Einmusik Remix)
Come Alive (feat. Sarah Appel) (Tommy Farrow Remix)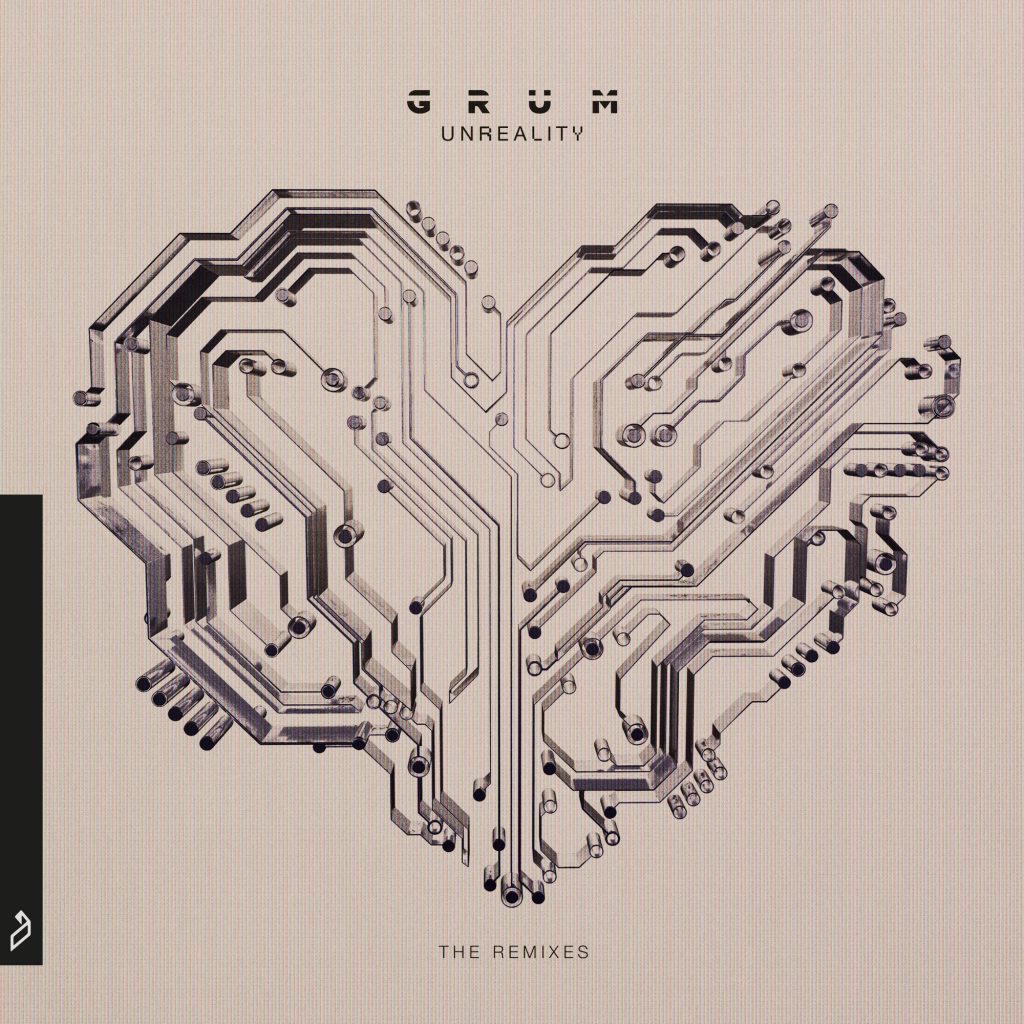 ---
Follow Grum:
Website | Facebook | Twitter | Instagram | SoundCloud | Spotify