Eleganto stopped by to chat about diving into music full-time, his recent collaborative EP with Cloverdale, and his goals for the future.
---
Hailing from Valencia, Spain, Eleganto is an artist you should have on your radar if you're a house music aficionado. Since first emerging on the scene in 2019, he's taken the bass house genre by the horns and hasn't shied away from making his own way. Early releases from Eleganto found a home on 3000 Bass, Clawed Up, and Vibrancy as he began his growth as an artist, and he catapulted even further when Don Diablo signed his track, "Keep It Real," to Generation HEX in 2021.
This year, Eleganto has only continued to thrive with tunes on imprints including Space Yacht Records, STMPD RCRDS, and Barong Family. He's also gained support from bass house veteran Dr. Fresch, with his track "Reckless" being featured on House Call's Caller ID Vol. 2 compilation. More recently, Eleganto dropped the Looking Back EP with Cloverdale on IN / ROTATION and "Casper" with Gabriel Kirsh and Zadquiel that only further added to his elaborate discography.
Looking to gain some insight into the mind of Eleganto, we caught up with the budding artist to chat about his recent releases, how he got his start in the scene, and what his plans are for the future. Read on for the conversation and stream his exclusive guest mix on SoundCloud!
Stream EDMID Guest Mix 347 || Eleganto on SoundCloud:
---
Hi Eleganto! Thanks for taking the time to chat with us! We're stoked to share more about the start of your project. What pushed you to take the leap into music full-time? 
I've always been involved with music since childhood, I received some classical training in music theory and Violin, which my family always took very seriously. When I got started with music production in early 2012, It opened a whole new world for me… endless possibilities at my fingertips. But it was only seven years later, in 2019, that I began my project Eleganto, with the goal of pushing house music that stands out consistently and aiming it to the dance floors.
Your first original releases dropped in 2020 amidst the pandemic. What was it like to begin this journey and fully dedicate your time and creativity to music during such a stressful period?
It was very confusing, seeing the festivals, the traditions, and all public events getting cancelled. Obviously, the rising number of cases was something that definitely gets under your skin, but I tried not to think about it and simply focus on improving myself and my craft. 
It all came together very nicely, I did some 3D design, some photoshop stuff, website building, release planning, and trying different music-making approaches with hardware synths, etc. In the end, I'm proud of how it all turned out. 
We've seen you go from self-releasing and gaining support from artists such as Don Diablo to having releases on imprints such as STMPD RCRDS and IN / ROTATION. How does it feel to reflect on where you started and where you are now?  
I'm very lucky to have gotten some hype with my debut EP; right off the bat, my track "On The Floor" received lots of support from A-class DJs around the globe, and I was steered in the right direction by my friends at Vibrancy. 
Now that I have a higher hype trend going after my remix for Martin Garrix and collaborations with Cloverdale, I feel more motivated than ever before and want to keep doing what I do best. Hopefully, I will also make a positive impact on the daily life of listeners and partygoers around the globe.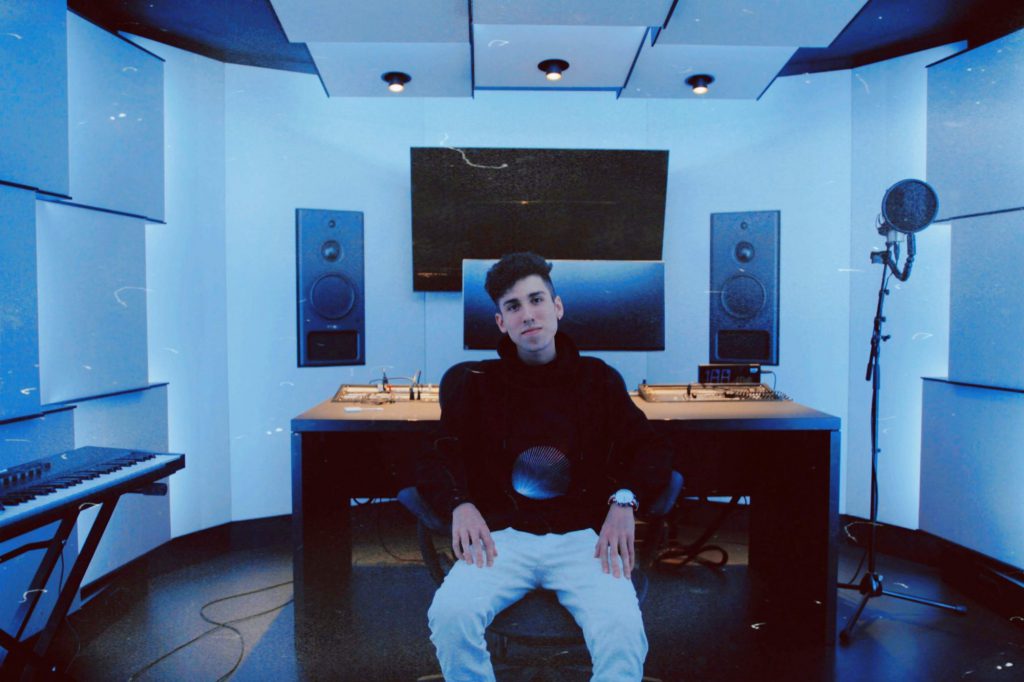 You recently signed your collaborative EP, Looking Back with Cloverdale, to IN / ROTATION. This release had three impeccable tunes we just couldn't get enough of. What was it like to have that release come together?
Working with Alex is always a joy. He is an amazing person and an excellent producer; when we work on an idea, it's usually finished within a few days. We did a lot of Zoom calls and bounced ideas around on messages until we were happy with the final product. The great support from the team at Insomniac was the icing on the cake. I am very happy with how it all turned out.
"Casper" with Gabriel Kirsh is yet another fantastic single from you, which showcases a bit more of your minimal side with elaborate vocals throughout. Did you approach this production process similar to other releases?
I tend to approach new music uniquely, every song has its own personality, and the way I build layers around it depends on how the energy flows from the start.
"Casper" mostly started with a chord progression that I had from an old unreleased Chris Lake remix I made, I sent it to Gabriel, and he loved it. He's a super-talented producer, and we did countless calls together to build a drop that would match the same energy. It was a slightly longer process with this song, but when my brother Zadquiel brought in his phenomenal songwriting and vocal performance… we were set. 
It definitely came together differently because of its unique combinations of influences, but it's all about the journey. Exploring ideas is so much fun, and it's part of why I love making music.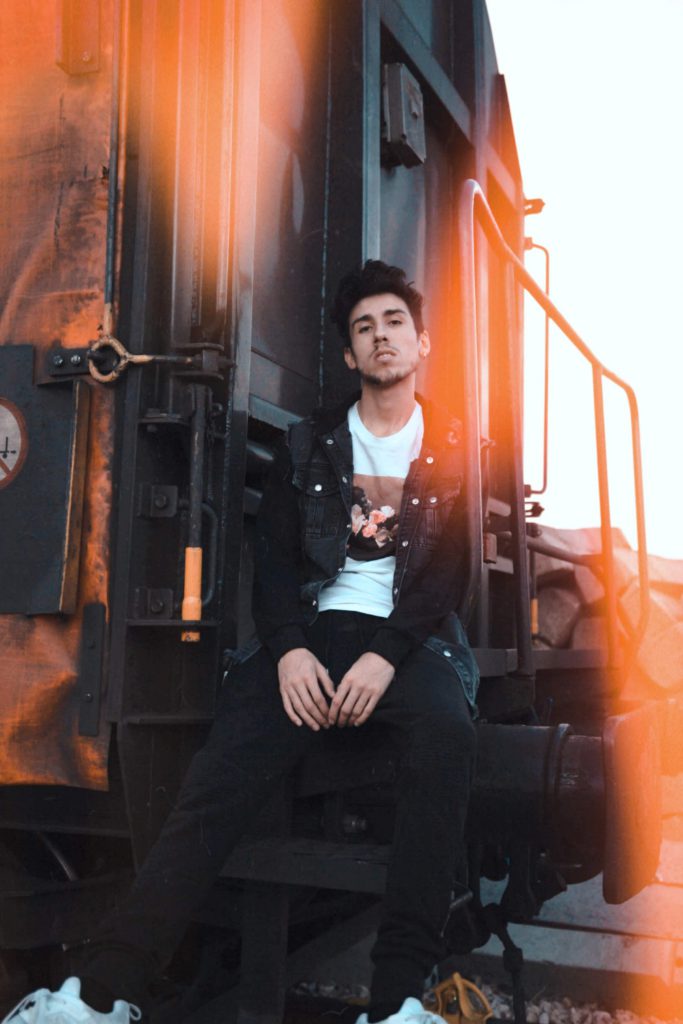 You grew up in and currently live in Valencia, Spain. Can you share what the dance music scene is like there and how that influenced your take on house music?
I love this city, the music scene here is mostly centered around Reggaeton and Urban music, but there are some great places where you can listen to house music and get fully immersed.
I find that the simple things about Valencia are the most influential to me, going for a walk near the beach, eating great food with lots of sunshine all year round… that stuff keeps you inspired! 
Just for fun, what is your favourite venue in Valencia? If you were taking us for our first night out in Spain, which would you choose?
If it's summertime, the beach club near the port is super nice, House music the majority of the time, great DJs, great vibes, a pool, and with a restaurant on the side. It's called Marina Beach Club, we had Acraze play there this summer, it was great.
Finally, what are some goals you have for the Eleganto project? Are there any artists you hope to collaborate with one day or a specific festival you hope to play?
Nothing too specific, I want to see what opportunities the future holds for me. I'm excited to share lots of new music with the world very soon, I love everyone that is supporting me and enjoying the music. I get lots of messages from amazing people every day saying great things about my latest releases and how it makes their days better, that is what I do this for, and love to hear that.
I would love to bring my music to the stage and perform more live events in general, this is ultimately the most gratifying moment after releasing music is seeing the world dance to it in person! I look forward to continuing to collaborate with uniquely diverse musicians, bringing new influences to the house music scene and electronic music as a whole. 
---
Follow Eleganto:
Website | Facebook | Twitter | Instagram | SoundCloud