Diode Eins returns to Grum's Deep State after teaming up with rising star Kiele for two new progressive tunes on the Believe EP.
---
As the sounds of progressive house and melodic house and techno continue to permeate every facet of the dance music scene, there are some rising stars who have been crafting impeccable sounds for listeners around the globe. This includes German trio Diode Eins, who first made their splash back in 2019 with a flurry of releases and haven't looked back since.
This year has seen Diode Eins flourish with releases on imprints like Bar 25 Music and Ritter Butzke Records, but they landed their biggest home to date back in April with the release of The Light on Grum's Deep State. In October, the trio remixed Entel and Luke Coulson's "Crisis" and put their unique influences on full display, and now they're back on the imprint with another two-tracker, the Believe EP.
For the Believe EP, Diode Eins collaborated with fellow rising German artist Kiele to bring these two tunes to life, and the result is pure, unadulterated progressive bliss. The title track immediately transports you to a futuristic soundscape with robotic vocals and a melody that will lift you to the heavens, while the driving, energetic nature of this one keeps you moving forward into the depths of the night.
"Dreams" arrives soon after and sees another talent added into the mix, moona lu. This one retains a dark, brooding atmosphere that is impossible not to get lost in yet delivers plenty of dancefloor energy perfect for peak hours. "Dreams" is taken to the next level by the haunting vocals from moona lu, which help give it an extra layer of emotion that is sure to leave you coming back for a repeat listen.
Listen to the Believe EP on Spotify or your preferred platform, and stay tuned for more from Diode Eins and Kiele by following them on social media!
Stream Diode Eins & Kiele – Believe EP on Spotify:
---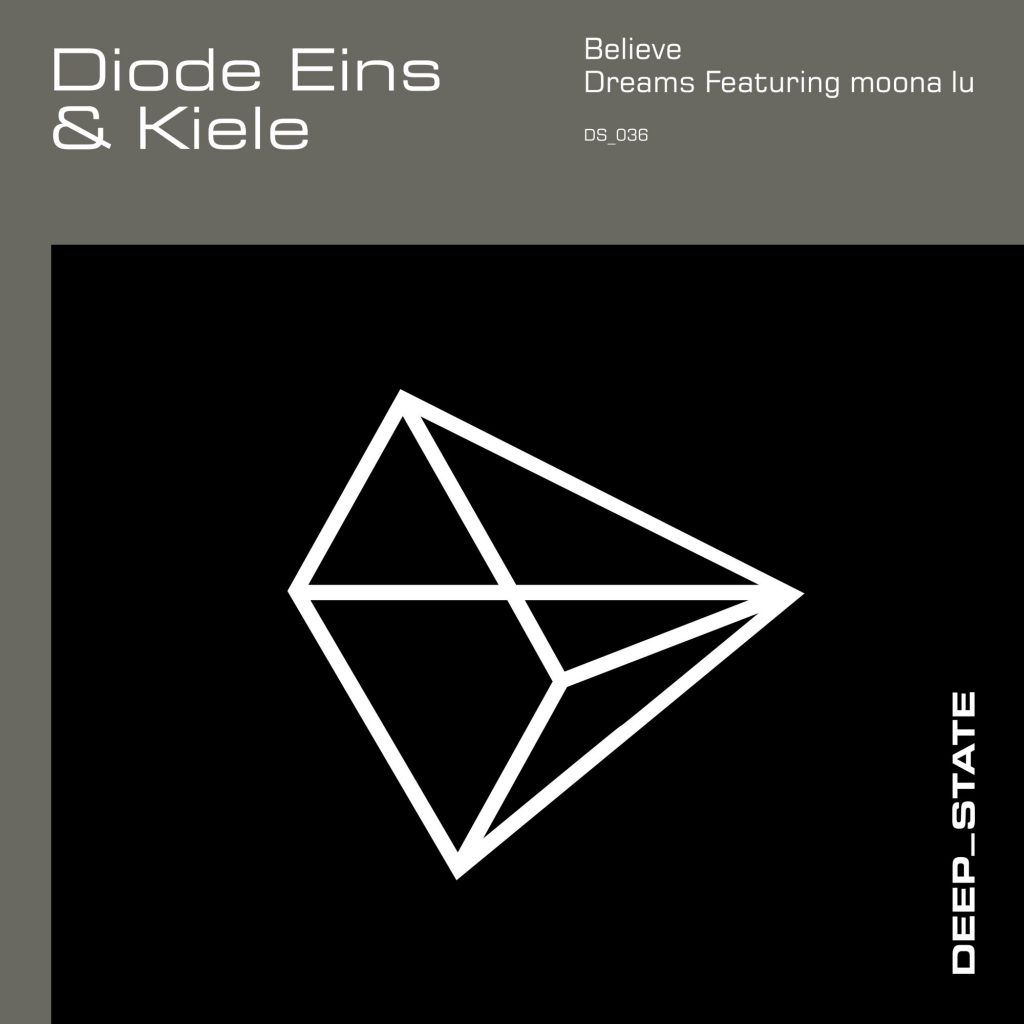 ---
Follow Diode Eins:
Website | Facebook | Twitter | Instagram | SoundCloud | YouTube
Follow Kiele: