Chris Rubbra, Decoder, Declan James, HELLBOUND!, and more lend their hard techno expertise on the latest volume of Heist Mode.
---
While the melodic side of techno has been at the forefront of its recent resurgence in popularity, there's something special that's been brewing in the darker, harder realm of the genre. This subgenre of techno might be relentlessly aggressive, but if you let your inhibitions go and allow for the beats to guide your journey you'll find comfort in this space. Although hard techno is less commonly found in North America a few labels like Heist Mode have championed the sound to make it their own.
Heist Mode has picked up some serious steam since it first surfaced on the scene – and now they've returned with the third volume of their self-titled compilation series. Leading the way is none other than the imprint's fearless leader, Barbosa, with his gritty track "Vela" that doesn't just beckon you into the darkness, it snatches your soul and drags you to the depths. Once that fast-paced ride ends and you've reached your techno destination, Chris Rubbra welcomes you to his eerie world on "Mitte" as the hypnotizing beat wraps around your brain.
Tribal drums from the distance begin to get more pronounced as Decoder joins in on the fun with "Pointilism." While those drums keep the pace moving forward, the oscillating elements and spacey, distorted sounds create a slight sense of unease, yet it's enticing just the same. Jay York builds off those drums and you've now reached another party in the depths of this unknown space, as a "Victim" of the night. It chugs forward brilliantly as layers are added in to build it into a behemoth, leaving anyone listening in a hypnotized state.
The mid-way point of Heist Mode Vol. III arrives, and with it Mikrotakt with his tune "Son of a Pitch." The minimal nature of this track shows that you don't need all that much to create some techno magic at a frenetic pace. Moments after, though, you're blasted with a booming bassline from Declan James with his latest stunner, "Fire on the 32nd Floor." It's another masterpiece from this champion in the hard techno battleground as he puts you under his spell that will immediately transport you to the nearest underground rave.
If you hadn't yet gotten your fix of harder basslines, HELLBOUND! delivers the next hefty helping on "The Jötunn." This one stands out with its distorted vocals that pack a punch over the bellicose beat, which will have anyone looking for something to grab for dear life before getting ripped apart by it.
But Heist Mode isn't done with you yet as DRAKK's "Eraser" warps the mind with its larger-than-life feel, followed by CYNTHESZR's "Repeater." This one is the hardest track on the compilation with only a brief moment to catch your breath in its runtime. After being knocked out by that previous punch, Henry Brooks brings the collection to a close with "Horizons." Blurring the line between harder techno basslines and melodic elements, it's a truly dynamic track that will leave you craving more after its final seconds tick away.
The tunes on Heist Mode Vol. III were built for warehouse raves with blacked-out windows so you'll never see the light of day. The dawn of hard techno is upon us all so press play on Spotify or your preferred platform, and get lost in the soundscapes for yourself.
Stream Heist Mode Vol. III on Spotify:
---
Heist Mode Vol. III – Tracklist:
Barbosa – Vela
Chris Rubbra – Mitte
Decoder – Pointilism
Jay York – Victim
Mikrotakt – Son of a Pitch
Declan James – Fire on the 32nd Floor
HELLBOUND! – The The Jötunn
DRAKK – Eraser
CYNTHESZR – Repeater
Henry Brooks – Horizons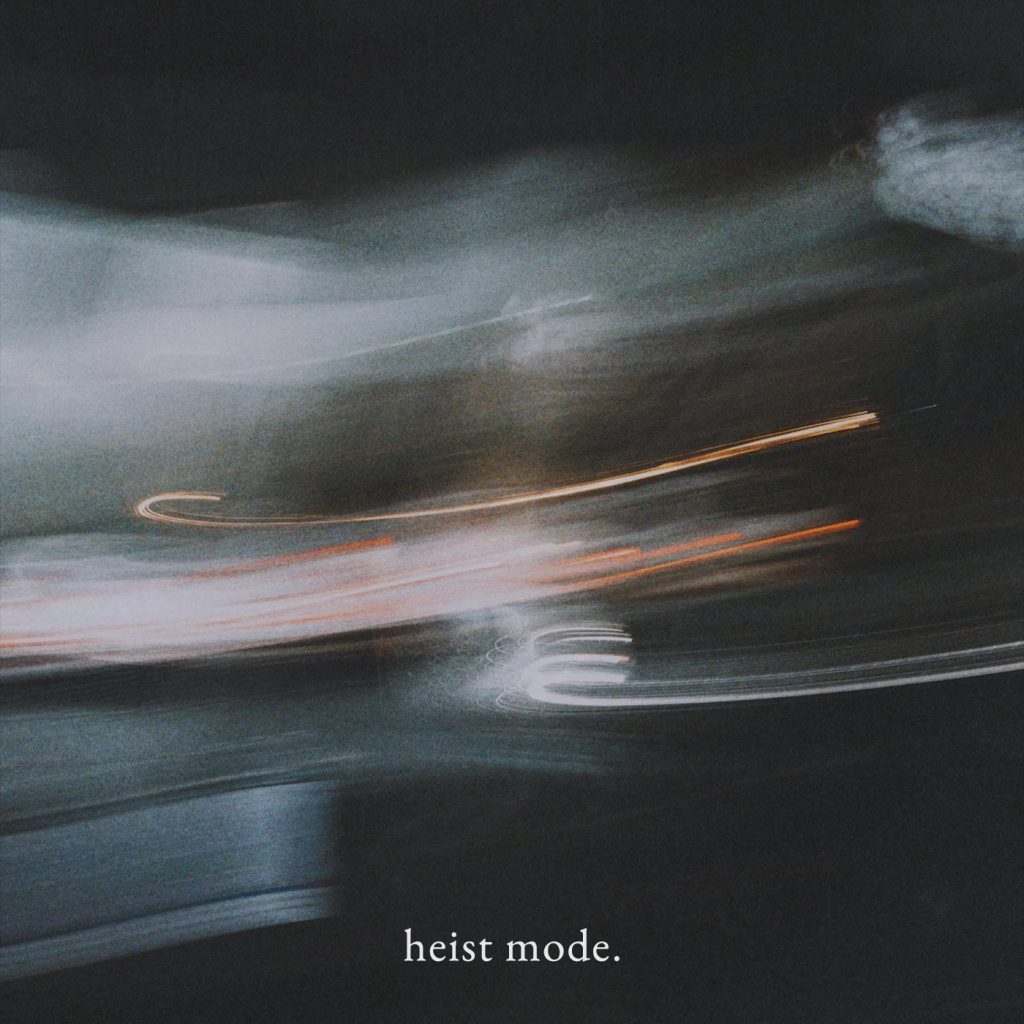 ---
Follow Heist Mode on Social Media:
Facebook | Twitter | Instagram | SoundCloud | Bandcamp