The vibes were high as one of the hottest names in house music, John Summit, played a three-hour set in his hometown at Radius Chicago.
---
Chicago's very own John Summit has taken the world by storm over the past few years and has become one of the hottest names in dance music. From accountant to full-time DJ, he not only makes tech-house that makes his listeners want to dance all night but has created a brand that represents his "life is a bender" and developed a large Twitter following where he shares whatever is on his mind, controversial or not.
This year alone has seen John Summit drop tracks such as "What A Life" and a remix of Kx5's "Escape" surface, both of which could be heard in almost every club or festival. Building off that energy, he played two massive nights at The Shrine in Los Angeles, and his newly-minted label, Off The Grid, even hosted a takeover at the famous Brooklyn Mirage. The energy John Summit brings everywhere he goes is immeasurable, and it's clear the sky is the limit for him, so when he announced his return to his hometown, house music hub Chicago, there was no doubt the night would be short of spectacular.
It felt as if every dance music fan in Chicago was at Radius to see John Summit, and tickets were going for some of the highest prices seen for a show to date.
To just put into perspective how much of a big deal John Summit is right now, fans were willing to pay over $200 just to see him play. Lines to get into Radius were backed up to the street for hours leading into his set. These lines were, unfortunately, not the only dysfunction of the night, as the box office was a bit of a mess as well. Luckily, were able to get into the venue just in time for John's opening track – it was time to dance.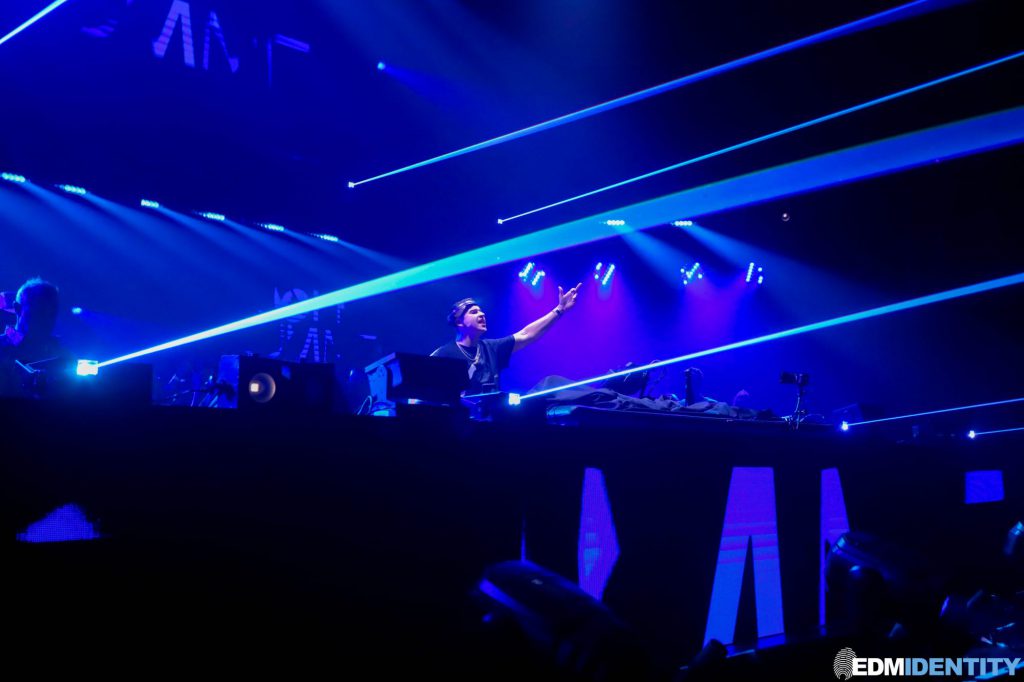 Once inside Radius, there were people body to body, and the venue was definitely pushing its capacity to the brink.
Unfortunately, ticket holders for the ARTBAT show next door at Cermak Hall were allowed entry to Radius, which only made it more packed inside the venue. This didn't stop us from dancing the night away, though. You could feel the high vibrational energy as John Summit opened with the acapella version of his remarkable track "Human."
He also made sure to play out his signature track, "In Chicago," to remind the crowd of where his roots are, and of course, everyone went wild. But this set wouldn't all be house music the entire time, as one of the most memorable moments of the night was when he dropped dubstep banger "Skanka" by Hamdi to spice things up just a bit.
The night closed out at 4am and it was one of those instances where the entire crowd stopped in their tracks and collectively let out a "damn, that was good." There's no better feeling than that at the end of a great night out. All-in-all John Summit made the return to his hometown unforgettable, and it only leaves us even more excited to see where his booming career goes next.
---
Connect with John Summit on Social Media:
Website | Facebook | Twitter | Instagram | SoundCloud | Spotify | YouTube