A near-flawless execution of Movement Detroit turned Hart Plaza into a three-day celebration of house and techno with plenty of PLUR to go around.
---
Movement Detroit is one of the few electronic music festivals in the US dating back to the turn of the century that's still active today. Originally called Detroit Electronic Music Festival (DEMF) when it launched in 2000, the festival continues to hold a special place on the circuit for a few reasons, most notably its commitment to the music and culture of Detroit. While many others have been successful by drawing headliners from a global scene, Movement manages to stay true to the Motor City and still find more and more new fans every year.
While history today recognizes Detroit as the birthplace of techno, it wasn't commonly accepted as such in the decade or so preceding this festival. For locals, the festival finally validated what they had known for more than a decade. Techno OGs like Carl Craig and Stacey Pullen have performed at Movement from the very start and were on hand once again for the 2022 edition. And while the origins of house music are tied to Chicago, there is a rich history in Detroit as well where "The Godmother of House" Stacey Hotwaxx Hale and Claude VonStroke carry the torch at Movement.
History alone makes Movement Detroit a must-attend US festival, and I'm here to tell you that the festival does not rest on its laurels. This year I had the chance to attend for the first time, arrived with high expectations, and was still completely blown away. Everything about this festival was amazing and magical. So let's break down why this is one of the best electronic music festivals in the US, and perhaps the best urban festival of them all.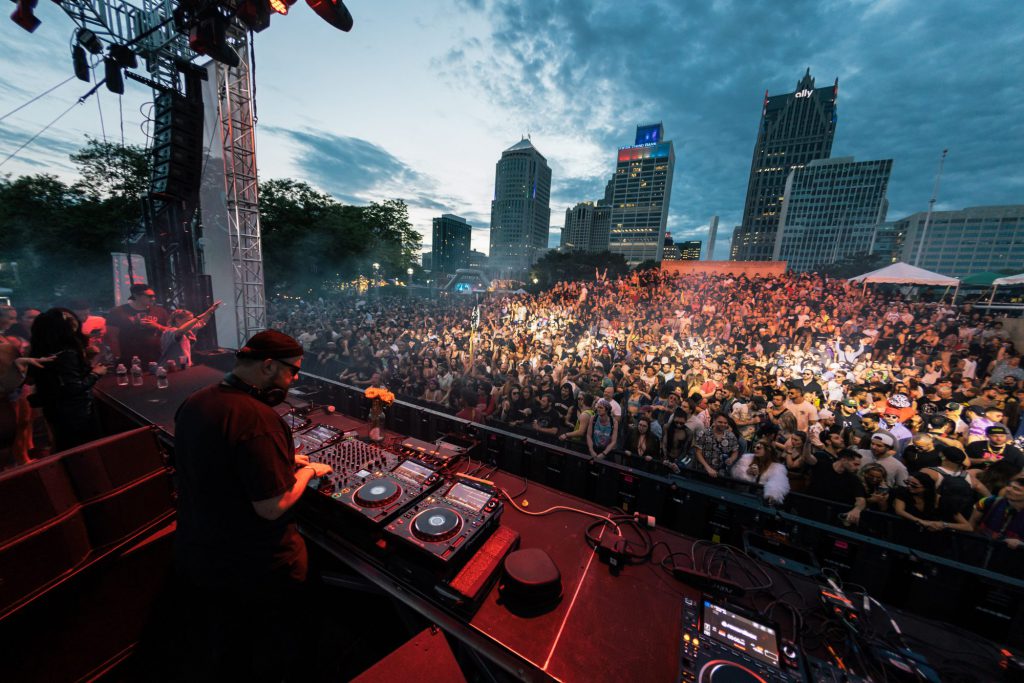 This year's edition of Movement Detroit was executed almost flawlessly by Paxahau and the City of Detroit.
Hart Plaza is a (mostly) concrete jungle on the Detroit River. As a park, it's pretty big, but as the site of an event like Movement Detroit, I had my doubts and thought it was too small before my arrival. Boy was I wrong! Somehow they were able to lay out six stages, some 50,000 people, vendors, and other infrastructure, in such a way that we never felt overwhelmed by the crowds. Sure, some food lines were long(ish) but they moved efficiently. And, yes, there was sound bleed, but much less than I expected and way less than even a similar festival like Electric Zoo which takes place in a larger space in New York.
Wristband and security checks were incredibly efficient, and surprisingly friendly. I don't think I ever saw a security person that wasn't smiling, and most were happy to engage in chit-chat while performing their work. I stand by a statement I made at The Gorge during ABGT250 – when security smiles, everyone smiles; it's a matter of first impression and it's contagious!
The Movement Detroit team also did a stellar job with onsite signage. Every stage was clearly marked, with lineups on large, easy-to-read banners at the entrance to each stage. Merch and food vendors were laid out effectively and they, too, had really clear signage. While I wish they had official water filling stations, there were enough bathroom sinks to accommodate the hydration packs needed for what became a scorching hot final day. Official Movement food vendors also sold water bottles at the incredible (and mandated) price of $3, making it very easy to take care of hydration needs.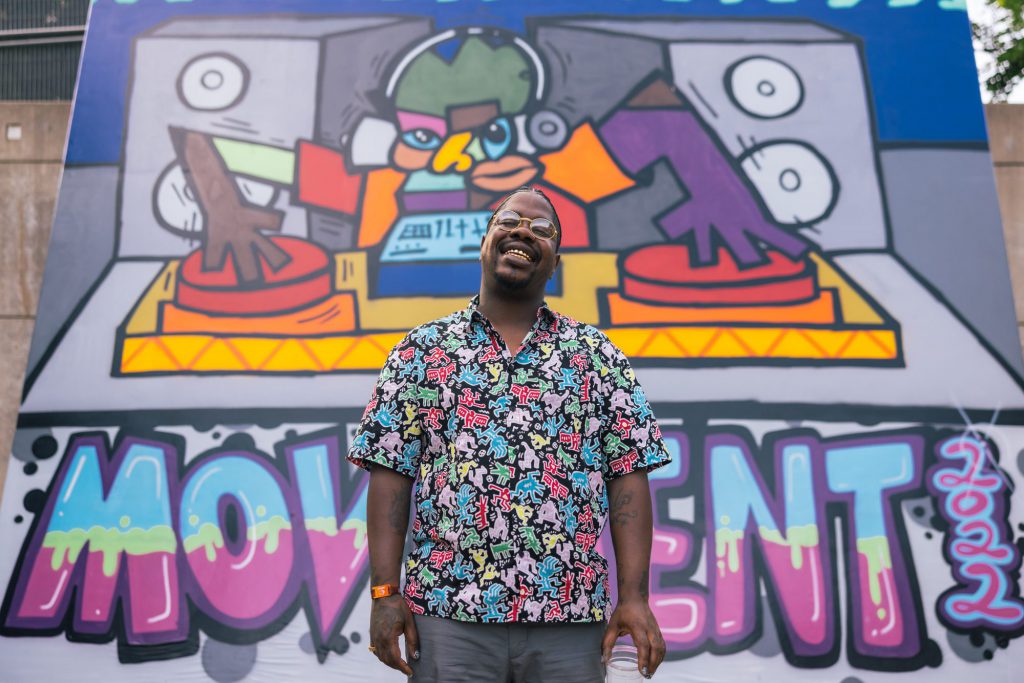 The stage setups were minimal and yet still quite impressive.
Of the six stages, only one was naturally built into the park and that was the main stage (or Movement Stage) which is an actual bandshell arrangement with semi-circle "seating" rising out from the lower area. The Movement Stage had a clear techno theme and every artist playing there fit the theme. The next two largest stages were Stargate and Pyramid, both named after park features that were integrated into the dance floor area. These stages flowed between house and techno and were where I spent most of my time, catching acts like Dom Dolla, John Summit, and Gorgon City at Stargate and Ardalan, Maya Jane Coles, and Claude VonStroke at Pyramid.
Next up was the Waterfront Stage with the more eclectic acts including rap, hip-hop, and bass. Some examples there were 2CHAINZ, Duck Sauce, and GRiZ. Then there's the legendary Underground Stage which is literally under the park and featured techno acts that were either highly experimental or never dropped below 145bpm. New this year was the Detroit Stage sponsored by JARS Cannabis. Not only did this stage feature up-and-coming Detroit talent, but it also housed the JARS lounge – where early entrants were able to score a free pre-roll.
The Movement Stage did have a pretty serious setup for lighting and video mapping, but otherwise, most stages had limited effects. This seemed like a deliberate choice rather than cutting corners, where the focus was truly on the music. I also greatly appreciated that nearly every act on every stage had its name on the screens periodically. It's a big pet peeve of mine to wander to a random stage and really love a performer only to never know who they were!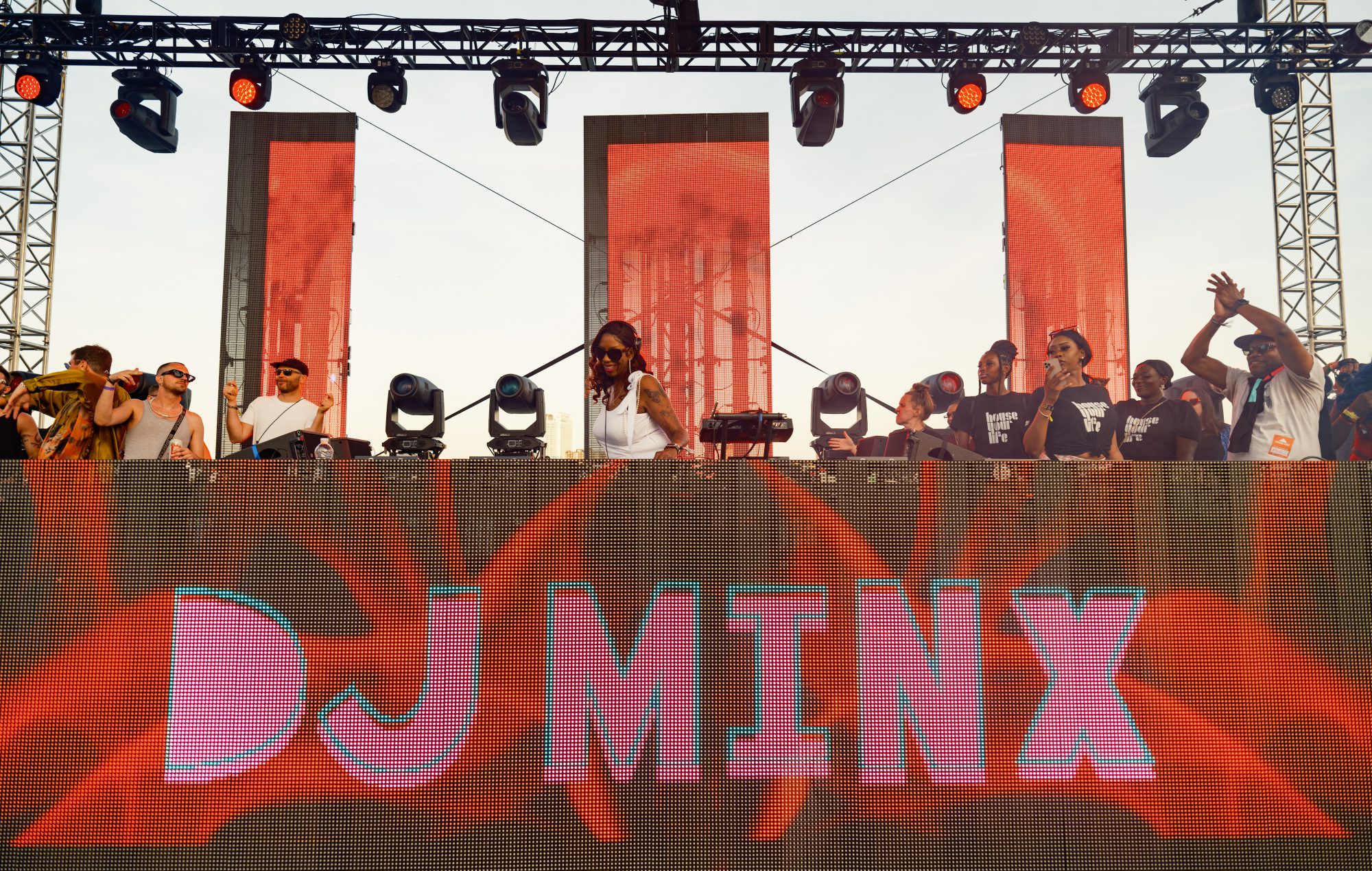 The music was absolutely spectacular and when combined with the love and energy in the audience, Hart Plaza became someplace truly magical!
I came to Movement expecting great music, and I was not disappointed. I never once felt like there was a performer phoning it in and I was constantly wishing there was more time to roam to another stage while not wanting to leave my current stage. I'm sad to have missed the Jeff Mills closing set on the final night as my friends could not stop talking about it, but by then I was a little too exhausted to be in the masses at Movement Stage and opted to hang out with GRiZ at the (relatively calm) Waterfront Stage. It was there that we also saw a family with a toddler wearing ear protection and onesie that read "My First GRiZ Show!" This kinda sums up the overall festival feeling right there.
I listed several of my favorite performances already, but there were a few more that stuck out as well.
I was on the rail for Miane mostly so I was in position for John Summit and Dom Dolla to follow, but she just left me absolutely speechless! She was far and away my top new discovery and I cannot wait till she rolls through NYC so I can see her again. Dom Dolla was, unsurprisingly, my favorite performance of the fest with Claude VonStroke a close second. What set Dom Dolla apart, though, was when the sound went out in the middle of his set and he didn't miss a beat. For about three minutes engineers were frantically trying to correct the problem, but Dom just kept dancing around with a smile and began tossing hard seltzers and waters into the crowd.
Lastly, I must acknowledge the messaging from many of the Detroit DJs and especially Stacey Pullen and Carl Craig.
Both artists shared statements like "HATE WILL NOT WIN – FEAR WILL NOT CONQUER" and "MY BODY MY CHOICE" which clearly got the positive attention of the crowd. Many performers also displayed versions of "TECHNO COMES FROM DETROIT" and "TECHNO AND HOUSE MUSIC IS BLACK MUSIC" as well. These messages reminded me of the political nature of dance music that hasn't exactly been at the forefront since the boom of EDM.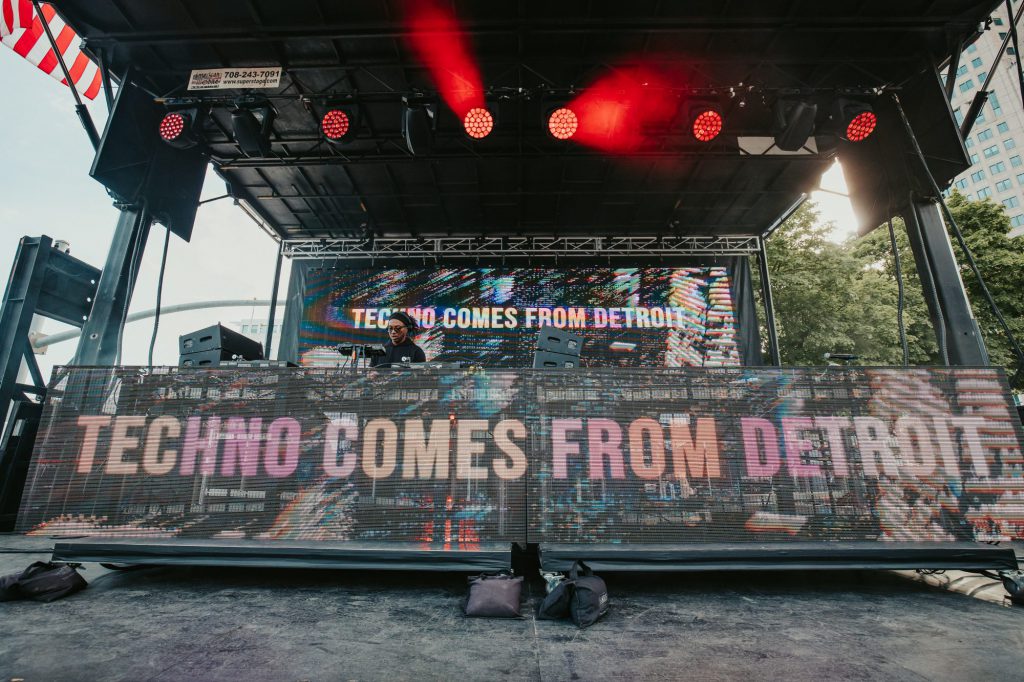 This may have been my first time at Movement Detroit, but it certainly will not be my last.
I really cannot say enough good things about this festival, the organizers, the city, and the people. I was truly blown away by the PLUR and the overall happiness throughout the festival. Going in, I had expected somewhat aggro attendees wearing black in honor of techno, but what I found was the usual array of happy weirdos in every possible outfit all sharing the love of Detroit and its music. The community itself only reinforced the notion in my mind that I want to return in the future.
Everything else was truly top-notch, and in a not yet post-pandemic era things are not normal, so having such a good experience meant a lot. Every time I visit Detroit I fall in love a little more with this city and what it has to offer. This time, I met so many locals sharing such genuine love for their city, its rich musical history, and those of us visiting, that it was truly hard to leave. But, alas, I may be home in NYC now, but I'm already making my plans for Movement Detroit 2023, and you should, too!
---
Connect with Movement Detroit on Social Media: