The livestream revolution has become the new norm during quarantine, but technology and licensing can make participation complicated. 
---
Almost as soon as we were all forced into isolation to help contain the spread of COVID-19, DJs from around the world began to livestream on platforms like Twitch, Facebook, and YouTube for their fans. Some did it from full-featured home studios, some on a makeshift setup from a balcony or fire escape, but most from somewhere in their homes like a kitchen or living room. While performances are always a treat, some artists have also given us a peek into their production process.
But for newbies, the gear and platform options can be overwhelming. Not to mention that the rules for livestreaming are seemingly more complicated than business calculus… but at least calculus has clear rules to be followed. Does livestreaming?
Related: If you haven't gotten up the nerve to perform, but want to enjoy watching the livestreams of others, find our ever updating livestream tracker here!
Professionals and amateurs alike are constantly getting taken down or receive strikes for their use of songs protected by copyright. 
It would also seem that this isn't so much about following the rules as knowing how to avoid detection. This sounds nefarious, but it's not. Avoiding detection isn't about breaking the law; it's about knowing how to work within the confines of a labyrinth of overlapping, contradicting, and confusing rules. Frankly, these rules need to change – but that's a story for another day.
Licensing regulations are meant to assure that content creators get the recognition and royalties they deserve.
That sounds totally fine and I doubt many DJs would argue against this, but in reality, these regulations are untenable. Let's start with a typical DJ performance at a music venue–and I'm going to make some generalizations here for the sake of brevity. The venue will have licensing agreements with major rights management companies.
In the U.S., the most common are ASCAP and BMI. The agreements mean that DJs can perform music held in the ASCAP and BMI libraries and the venue pays a royalty to them that gets (partially) passed on to the content creators. This is all figured into the agreements with the DJs and their management, and it's all commonplace and totally legit.
Radio stations behave similarly to venues when they "broadcast" and they have a well-established business model. But when livestreaming, there is no "venue" or "broadcaster" per se. One could argue that Facebook, Google, Twitch and other platforms are, in fact, proxies for these and they should have licensing agreements, but oftentimes they don't.
It's also worth noting that many platforms have no way of connecting the performer to the rightsholder. Meaning that a rightsholder such as Diplo could play his own music and still get shut down because the platform doesn't know that the rightsholder and performer are the same person or entity.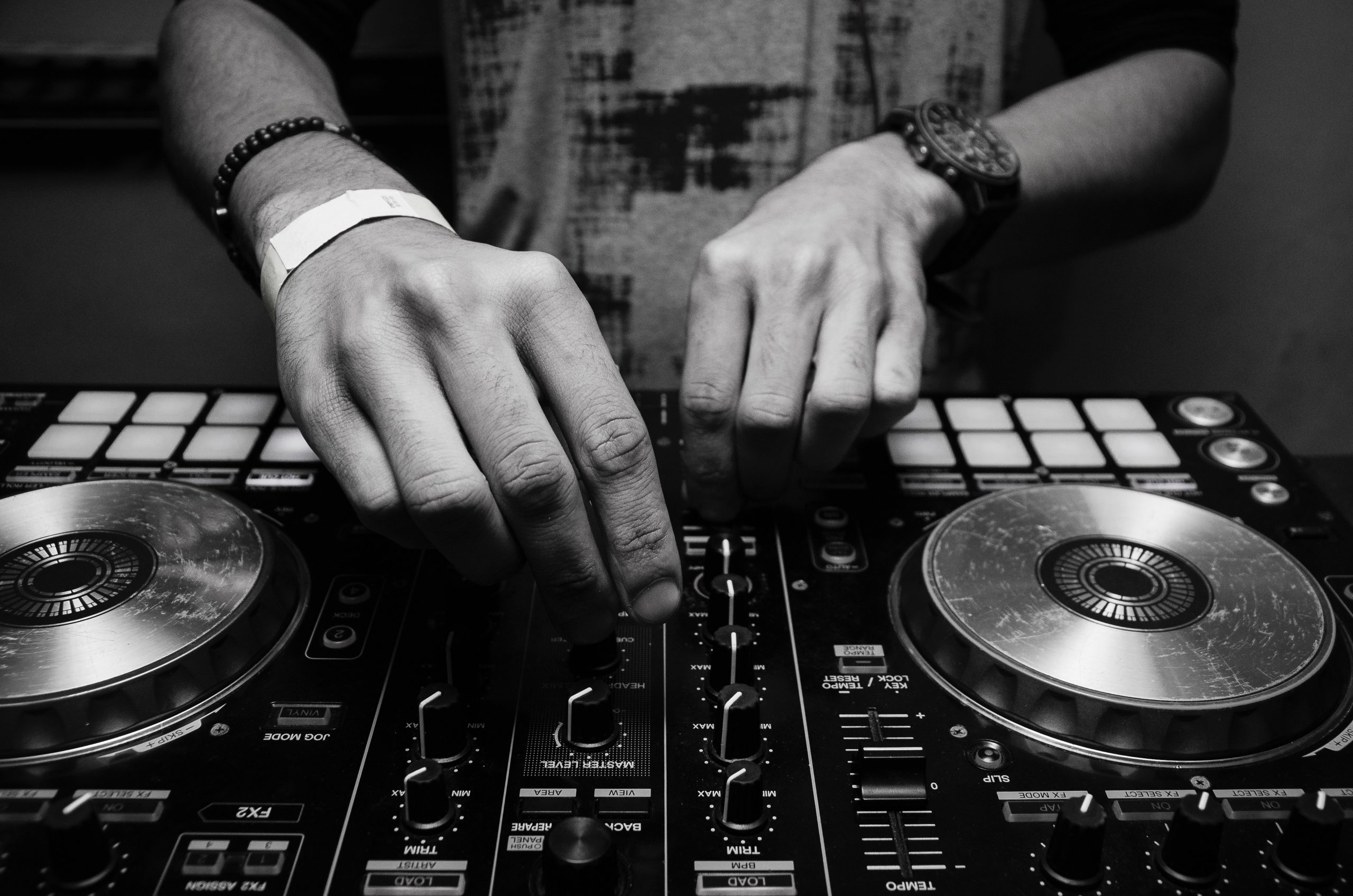 Without licensing in place, these platforms have an obligation to protect rightsholders. Enter the DMCA.
The Digital Millennium Copyright Act (DMCA) basically says that a platform must make every effort to assure that it's users are not violating copyrights. Each of the platforms has made their own business decisions regarding copyright enforcement – here's a hot take on each:
YouTube (Google)

: Typically allows a livestream to run and then reviews the recorded content using its

ContentID

technology. If violations are found, the recording is removed.

Facebook

: Monitors all Facebook Live streams for copyright violations and will shut down the stream in real-time if a violation is found.

Instagram

: Oddly, despite being part of Facebook, thus having access to the same technology, doesn't seem to shut down livestreams. But there's also limited to no capability to save and promote a recorded stream, either. And currently, streams are mobile-only.

Twitch

: Once a platform primarily for gamers, the music livestreams are taking over. Twitch seems to welcome their newfound stature as "the place to be" for DJs and doesn't shut down livestreams. However, Twitch does review all recorded content and will mute sections or the entire stream if violations are found.
It's worth noting that SoundCloud and, especially, Mixcloud, are liberal in their allowances on recordings, but neither has video capabilities. Many DJs will run their streams on Twitch while recording audio separately to post to these platforms as a way to preserve and promote their sets.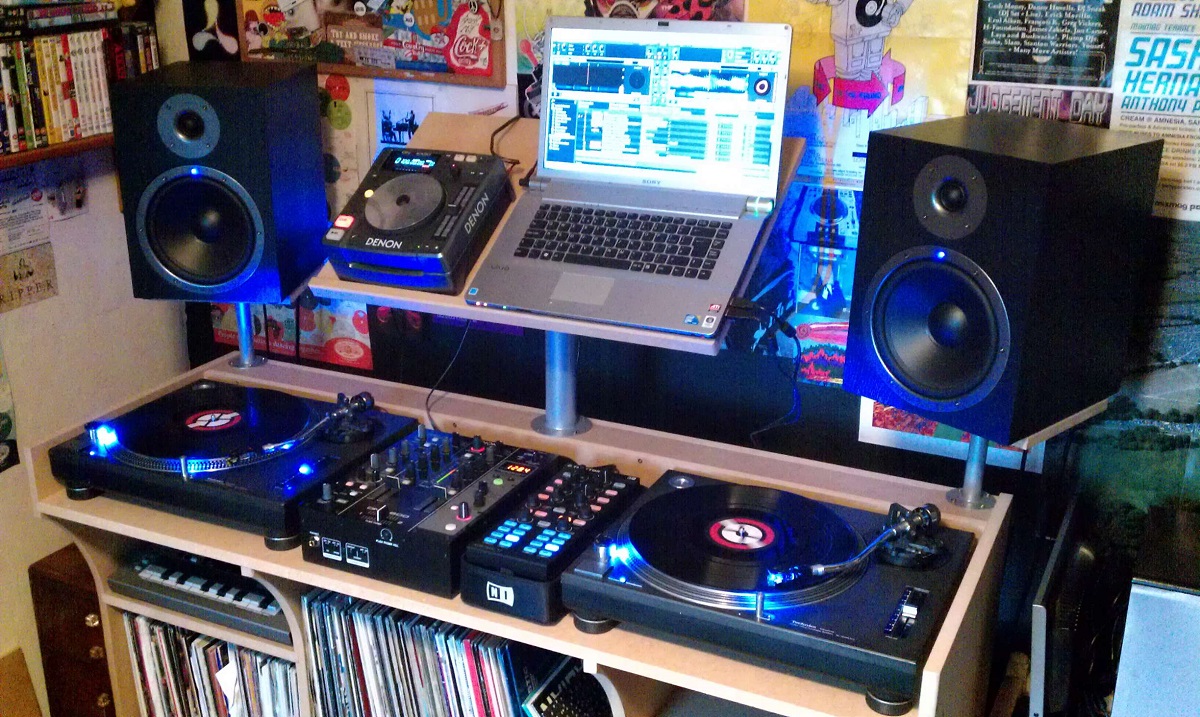 OK, I get it and it's complicated, but I still want to livestream! Where do I start?
If copyright hasn't scared you off, dealing with the technology just might still do you in. I've personally seen so many livestreams with fantastic beats get ruined by simple tech issues – levels, clipping, loose cables, latency, etc.
New York-based DJ/Producer Drew Proud put together this simple streaming guide to help! Drew intentionally doesn't cover everything; he's boiled it down to the best solutions with the least possible choices. He's done all the work for you! Why? In Drew's words:
"Years ago I started doing Facebook livestreams as a fun way to raise money for good causes, entertain our friends, and bring people together via music. With events canceled and the need to isolate, I realized this would be the perfect time to revive the livestream – bring in some positivity via music, community and connection and help people donate to a good cause while they were at home. I found myself helping many of my fellow DJs get their streams up and running so wanted to put my thoughts into a shareable document to help as many people as possible share their music."
I'm personally hosting a weekly Anjuna-focused Sunday brunch series for our local DJs and several of them used Drew's guide to do this for the first time. The results have been nearly flawless. Well, other than the errant internet outage, but that really cannot be avoided!
So give it a read and give it a try – we're all waiting to see your livestream pop up, from wherever, so we can be there with you. Virtually, at least!
---
Connect with EDM Identity on Social Media:
Facebook | Twitter | Instagram | SoundCloud | Mixcloud | YouTube