RÜFÜS DU SOL looks to Dom Dolla, Vintage Culture, Cassian, Innellea, and more to remix tracks off their third album, Surrender.
---
Beloved trio RÜFÜS DU SOL has only further deepened their grip on the indie-electronic side of the scene with each passing year. From their early work to their latest album, Surrender, their tracks have continued to entice listeners around the planet – but there's plenty more to those releases as well. During this time, RÜFÜS DU SOL has looked to other artists in the scene to twist their tracks into a new direction, and now they've done so once again with Surrender (Remixes).
Akin to the past collections of remixes that have stemmed from albums like Atlas and Solace, RÜFÜS DU SOL has selected some of the scene's finest artists to put their spin on tracks from Surrender. The remix of "On My Knees" from Adriatique arrived first, giving listeners a taste of the unique soundscapes that others would also explore throughout the two-disc collection. Now that the full release has arrived, it's clear that each artist has given their all when taking on the remixing duties.
Listeners are met with Vintage Culture's deep take of "Next to Me" right from the jump, which is perfect for the evening hours spent on the dancefloor, especially with Dom Dolla's cut of "Make It Happen" arriving soon after. Dom Dolla has been on a tear this year with some of the best releases in the scene, and his booming take on this track is one that you can't help vibe out to while its groove dominates your soul.
The remix of "Alive" from Anyma transforms the track into a masterpiece that's fit for your journey into the depths of the cosmos – it hits the right spot between grounding you in your Earthly emotions and helping you reach the stars in one go. Another standout arrives from Colyn, who puts his twist on "Wildfire" by layering in beautiful synths that will pang right in your core while retaining just enough energy for dancing. And Rose Avenue regular Cassian warps the brain with his remix of "On My Knees" as he delivers a powerful build-up into a drop that will leave you wondering where you placed your mind.
While those remixes are the ones that stood tall, each one offers something fresh and exciting, so don't sleep on this full collection. Listen to RÜFÜS DU SOL's Surrender (Remixes) on Spotify or your preferred platform, and let us know which one had you falling in love again on Twitter.
Stream RUFÜS DU SOL – Surrender (Remixes) on Spotify:
---
RÜFÜS DU SOL – Surrender (Remixes) – Tracklist:
Disc 1
1. Next to Me – Vintage Culture Remix
2. Make It Happen – Dom Dolla Remix
3. See You Again – Carlita Remix
4. I Don't Wanna Leave – Innellea Remix
5. Alive – Anyma Remix
6. On My Knees – Adriatique Remix
7. Wildfire – Colyn Remix
8. Surrender feat. Curtis Harding – Magdalena Remix
9. Devotion – Luke Alessi Remix
10. Always – Monkey Safari Remix
Disc 2
1. Next to Me – Adana Twins 'A Night At Revolver' Version
2. Alive – Solomun Remix
3. On My Knees – Cassian Remix
4. On My Knees – Oliver Schories Remix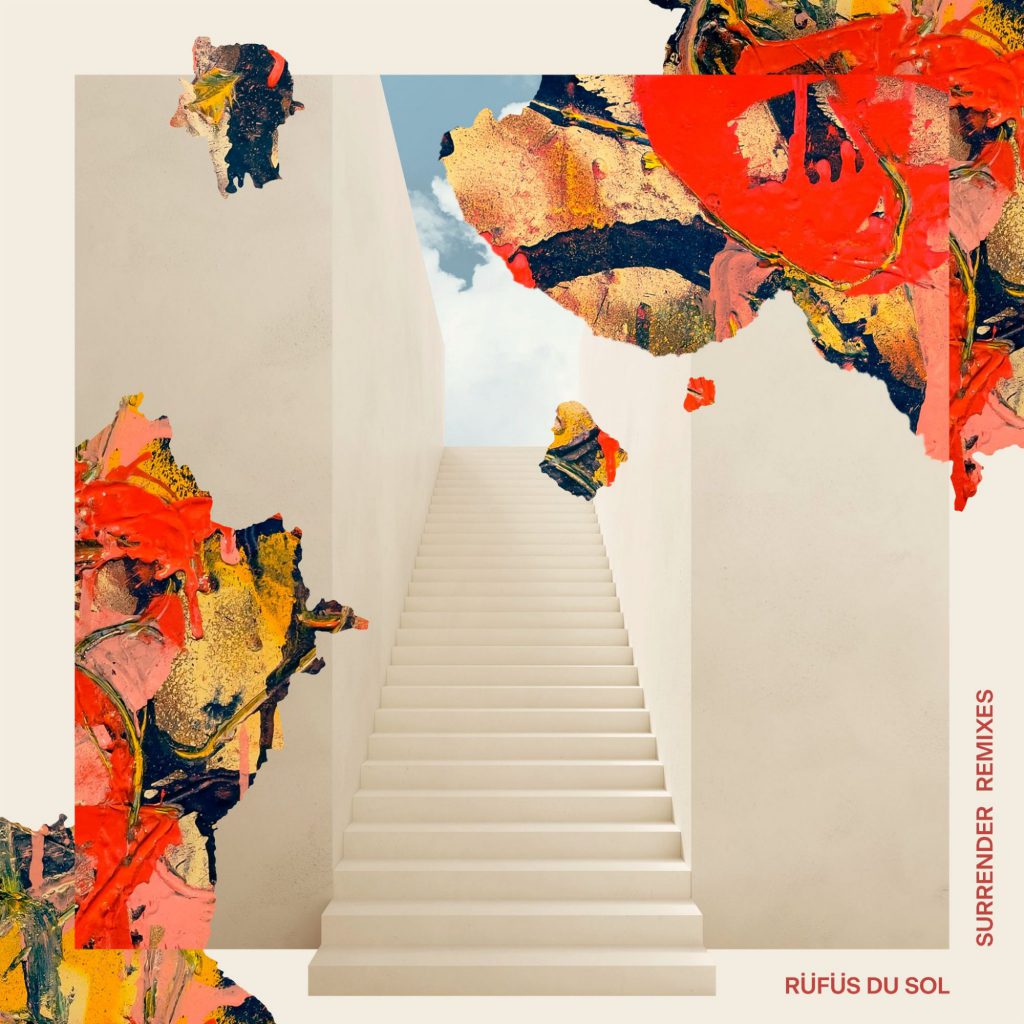 ---
Follow RÜFÜS DU SOL on Social Media:
Website | Facebook | Twitter | Instagram | SoundCloud | YouTube