Who will be included on the lineup for the third edition of Dreamstate SoCal? Join us as we announce the artists each day!
---
Today, Dreamstate began releasing the artists who will be playing at the third edition of Dreamstate SoCal. Releasing a series of artists each day, we cannot wait to see who is added to the lineup! Keeping its #TranceGiving dates of November 24 and 25, Insomniac will continue to bring some unreal vibes, epic beats, and quality production for trance lovers attending from all over the world.
Click through to read our takes on last year's edition of the event from Sebastian, Maria, Grant, and Matt!
The first artist announced was more of a confirmation, as a teaser video was posted to the Dreamstate Facebook Page, with the robed, mysterious artists GAIA being shown through the white noise. This was confirmed on July 4 as the first announcement for the upcoming edition. Who do you think will be playing Dreamstate SoCal this year? Will your favorite artist be on the lineup?
Anxiously waiting for your favorite artist to show up on the lineup? Relax with some livesets from Dreamstate SoCal 2016 and Dreamstate SF 2017!
Tickets for this two-day trance destination begin at $130 for GA and $250 for VIP. Click here to purchase tickets for the event, starting on July 11!
---
Dreamstate SoCal 2017 Artists announced so far (in order of announcement):
Day 1
Day 2
Day 3
Day 4
Day 5
Day 6
---
Dreamstate SoCal 2017 Lineup Announcements: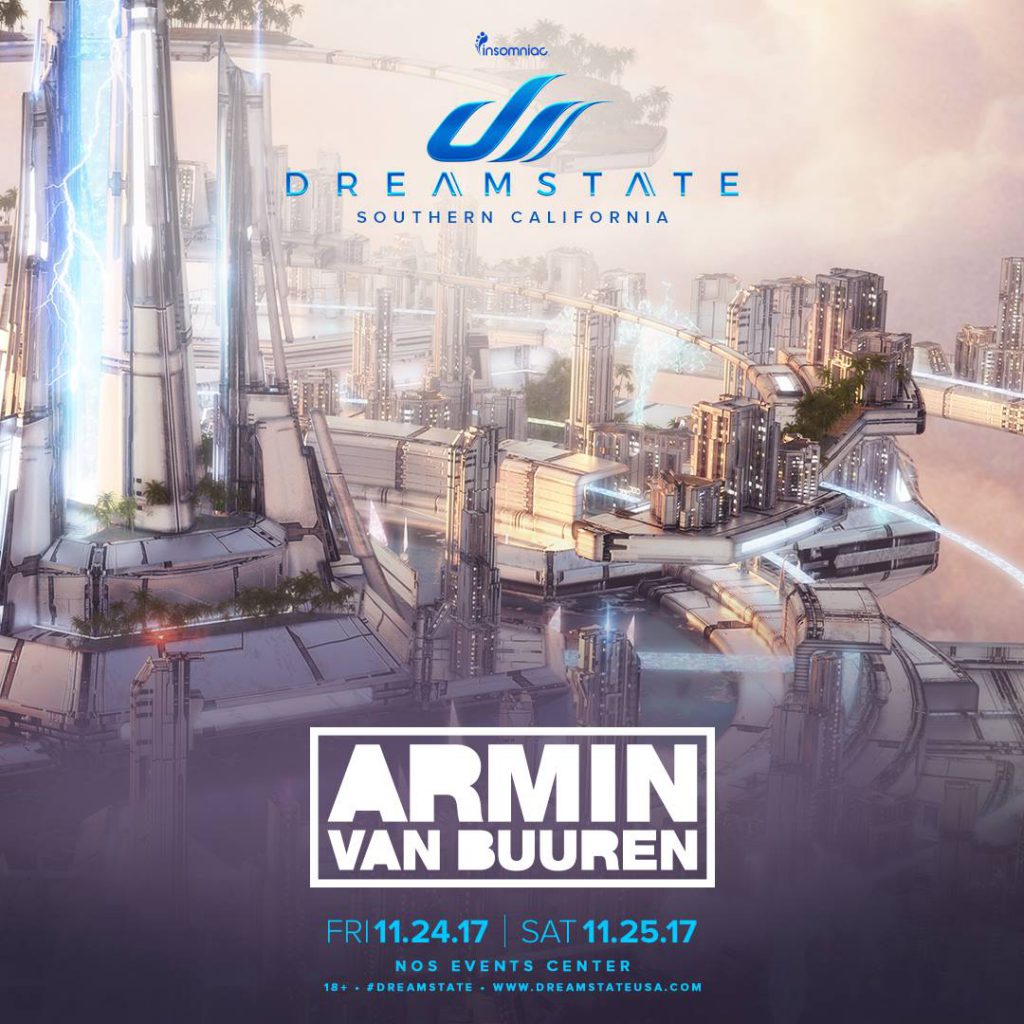 ---
About Dreamstate:
All trance, all the time. You're not living in reality anymore, you're living in Dreamstate.
Envision a world where ethereal beats and timeless melodies abduct you from the every day and take you to a higher state. Insomniac's brand-new, all-trance event brings that vision to life. This music has the power to connect, the power to soothe, and the power to heal. It's time to experience that power together.
Get your boarding passes and prepare to enter Dreamstate.
---
Connect with Dreamstate SoCal on Social Media: