Rising trance star David Gravell talks tour life, his musical inspiration, and his new smash "Energy"!
---
David Gravell is one to watch. Hailing from Amsterdam, he's become known throughout the trance scene for his dynamic productions and kinetic live sets. He gained widespread popularity in 2013 with the release of "Bulldozer," and has only been gaining momentum since then. Gravell has also remixed tracks for such superstar DJs as Armin van Buuren, Dash Berlin, and ilan Bluestone, putting his spin on trance classics like Dash Berlin's "Man on the Run" and Armin van Buuren's "Communication." To top it off, he was honored with IDMA nominations for "Best Trance DJ" and "Best Breakthrough DJ" in 2015.
2017 is truly set to be a breakthrough year for David Gravell – it appears that he has struck gold again with his new track "Energy," which was released earlier this month on the A State of Trance label and has already been featured in Armin van Buuren's live sets. He also hit the decks at the A State of Trance stage at Ultra on Sunday for high-energy set dappled with new releases and a few classics, too. Following that, Gravell is set to perform at a handful of shows in the United States and Europe. We had an opportunity to sit down with him and talk about his new release, what inspires him, and just what makes him so special.
Stream David Gravell – "Energy" on SoundCloud:
---
Congratulations on your new track! "Energy" has all of the trappings of a David Gravell hit, with a heart-pounding bassline and just a little bit of that darkness that has come to characterize so much of your music. Can you tell us a little bit about what inspired you to make this track?
Ahhhh, Thank you so much! This track really introduces a little bit of the new sound that I was working on. I think it was time to get you guys ready for all the music I have been working on the last half year! So this is just the beginning! The sound also describes a bit of my sets ' a lot of Energy' 😉
 "Energy" was chosen as the "Tune of the Week" on ASOT 803 and has already been played in Armin van Buuren's livesets. What has the reception been among fans and fellow artists thus far?
Ahh man! Having the support of Armin van Buuren means so much to me! He's playing this tune for over half a year now as an ID and people asking online from who this track was. So there was a big hype around it!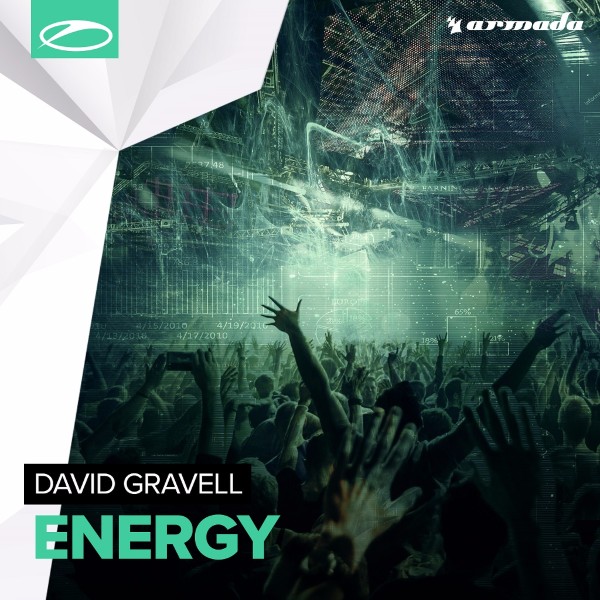 What first inspired you to start producing music?
I was always inspired by music at a very young age, my dad used to build synthesizers from nothing. But it was always to complicated for me haha. So I started making music when I was 16 years old and trying out every single software I could get my hands on. After many years I finally starting to build my own sound when I released Bulldozer in 2013 on W&W their label 'MainStage Music'!
You've had a lot of success with remixes in addition to your original tracks. How do you approach your remixes to infuse them with your signature sound?
I always liked doing remixes because you can blend your original sound to an already finished original and give it a twist that will suit my style & my sound =)
Recently you mentioned that you were working on your first album. Is there anything that you can tell us about it?
Yeah! Already finished a lot of tracks for that! But I will keep that subject a secret for now! But I have my first mix compilation coming up  next month which I am very looking forward to, that mix compilation includes a lot of new originals and exclusive tracks of some new talent in the scene.
You really started to become a household name in 2013 with the release of your track "Bulldozer." How has your sound evolved over the years since its release?
My musical taste and influences are still the same as in 2013, so I evolved my sound over the years by experience. Making music is now so much easier and I can finish small ideas much faster then I did in 2013. Back then I had to figure out all the plugins, sound design etc.
It seems like you are constantly releasing something new or traveling to a different corner of the world. How do you stay inspired with such a packed schedule?
Well, Thanks haha! I travel so much lately that hotel rooms are my second home now! Getting inspired by music is never been so easy for me. I started collecting ideas for over 6 years now. So I have enough ideas for the next few years! But I also get inspired by other music, mostly some other genres then trance music =)
You recently played a B2B set with Andrew Rayel and KhoMa on the Armada Night tour in China. How do your B2B sets differ from your solo sets, and can your fans hope to see more of these types of sets in the future?
Haha! This was awesome! We didn't prepare anything for this! We thought it was fun to close our night with a b2b2b2b! And they loved it. You can play a bit different then you normally do, most of the times I go way back in time and bring out those classic tunes everyone knows! So yeah that was awesome!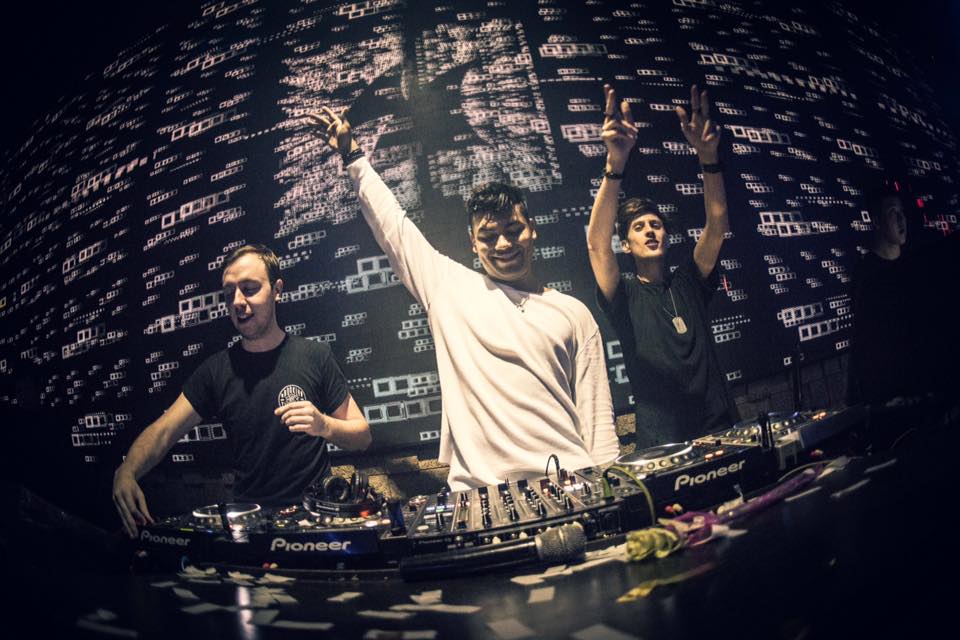 When you're not producing or playing music, what do you do for fun?
I like to play games, snowboarding, seeing my family and friends!
You come from Amsterdam, which boasts a really rich tradition of exceptional trance artists. How did growing up in that scene influence you as an artist?
Aaah! For me it all started in the underground clubscene where we didn't had visuals from djs or had big confetti shots haha. I sometimes went clubbing with friends and you had a few djs playing music you had never heard before. That was the time i got inspired of becoming a dj/producer =) So growing up in such a living and clubbing city has made a huge influence on my life as an artist.
If you had to listen to only three artists for the rest of your life, who would they be?
Hans Zimmer, The Beatles, Flume
What are you most looking forward to in 2017?
I'm curious what Armin van Buuren is going to do in 2017, I think he will kill it anyways, but since he is such a big artist it's always cool to see what he thinks is next! Also Alan Walker, he had a few hits and a typical sound, love the branding what he is doing, so I'm curious what he is going to do in 2017 🙂
---
Follow David Gravell on social media:
Website | Facebook | Twitter | Instagram | SoundCloud